Posted on July 6, 2023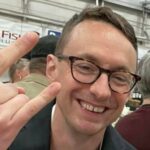 By Jack Follman, SuperWest Sports
A
s I noted when ranking the Pac-12's top returning DBs, it's a bit of a rebuilding year with secondaries across the conference.
Some of the top units from last year like Cal and Oregon State lost a lot of experience and a lot of multi-year starters are gone.
These groups are going to be facing some serious passing attacks in the Pac-12 and it could be a lot of trial by fire as new starters enter the fold.

1.

Utah
CB JaTravis Broughton, CB Miles Battle, CB Zemaiah Vaugh, CB Tao Johnson, S Cole Bishop, S Sione Vaki
T
he Utes have top-end talent and are super deep and tough in the secondary. What else is new? Bishop is an All-American candidate and Broughton and Vaki are really good as well.

2.

Oregon State
CB Tyrice Ivy Jr., CB Ryan Cooper, CB Jaden Robinson, S Kitan Oladapo, S Akili Arnold, S Alton Julian
I
t's tough not to have the Beavers first even with all they lost from last year. Cooper and Oladapo are first team All-Pac-12 type talents and Arnold and Julian are amazing depth at safety.

3.

USC
CB Christian Roland-Wallace, CB Jaylin Smith, CB Ceyair Wright, CB Domani Jackson, CB Zion Branch, S Calen Bullock, S Bryson Shaw, S Max Williams
U
SC has started to get stacked with young talent. Bullock is the star and Arizona transfer CRW is a nice transfer pick up but it's all about the potential of Wright, Jackson, and Branch.

4.

Cal
CB Jeremiah Earby, CB Nohl Williams, CB Matthew Littlejohn, CB Collin Gamble, CB Lu-Magia Hearns III, S Craig Woodson, S Patrick McMorris
C
al has had some of the best secondaries in the conference ever since Justin Wilcox showed up. Earby, Williams, and Woodson are the best of a group here which should be very good again.

5.

Washington
CB Jabbar Muhammad, CB Elijah Jackson, S Asa Turner, S Dominique Hampton, S Mishael Powell
T
his unit struggled last year and Oklahoma State transfer Muhammad should help with that. As should veteran Turner coming back and Powell moving from cornerback to safety.

6.

Oregon
CB Dontae Manning, CB Trikweze Bridges, CB Khyree Jackson, CB Tysheem Johnson, S Evan Williams, S Bryan Addison
T
here's talent in this group, no doubt, thanks to a big boost from transfers. Fresno State transfer Williams and Alabama transfer Jackson should make instant positive impacts.

7.

Washington State
CB Chau Smith-Wade, CB Cam Lampkin, CB Kapen Gushiken, S Jaden Hicks, S Sam Lockett III
H
icks is a star in the making and one of the best safeties in the Conference already. CSW is an underrated player who was really good in 2022.

8.

Colorado
CB Travis Hunter, CB Cormani McClain, CB Miles Slusher, S Trevor Woods, S Shilo Sanders
T
he most promising of Colorado's positional units. Huge expectations for Hunter and incoming five-star McClain as well. Woods brings some experience to the table.

9.

UCLA
CB Jaylin Davies, CB Devin Kirkwood, CB Alex Johnson, S Jordan Anderson, S Kenny Churchwell III
T
his group has to replace a lot but is still solid. The players with experience have room to grow and Bowling Green transfer Anderson should make an immediate impact.

10.

Arizona State
CB Ed Woods, CB Jordan Clark, CB Ro Torrence, S Xavion Alford, S Sharmari Simmons
T
here's experience coming back here with players such as Woods, Clark, and Torrence. They have a bit to prove, though. USC transfer Alford helps.

11.

Arizona
CB Treydon Stukes, CB Ephesians Prysock, S Gunner Maldonado, S Martell Irby, S Isaiah Taylor
L
ike ASU, Arizona has experience here and transfers coming in. This group will just have to show they can do more in 2023 than they did in 2022.

12.

Stanford
CB Zahran Manley, CB Omari Porter, CB Collin Wright, S Scotty Edwards, S Mitch Leigber
A
complete rebuild here for the Cardinal. Not a lot of experience or jump-off-the-page talent.
---
—More from Jack Follman—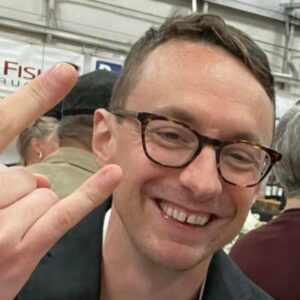 Latest posts by Jack Follman
(see all)