Posted on August 27, 2023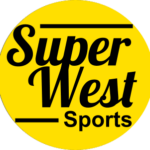 By SuperWest Sports Staff
H
ere's your go-to source for the most relevant team offensive and defensive team stats all in one place.
Below you'll find three sets of tables—Pac-12, Mountain West, and SuperWest (the two conferences combined plus BYU)—updated each Sunday after the games.
For reference, the same sets of stats from 2022 appear below this season's tables.
2023 Stats
2023 Pac-12 Offense
| Team | Total Yards/Game | Pass Yards/Game | Rush Yards/Game | Pts/Game |
| --- | --- | --- | --- | --- |
| Washington | 614.7 | 493.3 | 121.3 | 46.7 |
| Oregon | 587.0 | 357.7 | 229.3 | 58.0 |
| USC | 580.7 | 395.7 | 185.0 | 59.3 |
| WSU | 535.7 | 397.3 | 138.3 | 48.3 |
| UCLA | 527.0 | 256.7 | 270.3 | 40.3 |
| Arizona | 484.3 | 310.7 | 173.7 | 31.0 |
| Colorado | 479.0 | 418.0 | 61.0 | 41.3 |
| Oregon St | 466.0 | 247.0 | 219.0 | 41.0 |
| Cal | 442.0 | 198.7 | 243.3 | 33.0 |
| Stanford | 380.7 | 198.3 | 182.3 | 23.5 |
| Utah | 357.0 | 170.3 | 186.7 | 25.0 |
| ASU | 292.7 | 197.0 | 95.7 | 13.0 |
2023 Pac-12 Defense
| Team | Total Yds Allowed/Game | Pass Yds Allowed/Game | Rush Yds Allowed/Game | Pts Allowed/Game |
| --- | --- | --- | --- | --- |
| Oregon St | 260.0 | 202.3 | 57.7 | 11.0 |
| Utah | 270.7 | 205.7 | 65.0 | 10.3 |
| UCLA | 278.7 | 209.0 | 69.7 | 10.0 |
| Cal | 280.7 | 185.7 | 95.0 | 17.3 |
| Oregon | 285.7 | 158.7 | 127.0 | 15.7 |
| ASU | 293.3 | 203.7 | 89.7 | 25.7 |
| Arizona | 301.0 | 210.3 | 90.7 | 14.7 |
| Washington | 327.0 | 207.3 | 119.8 | 12.0 |
| WSU | 363.7 | 268.3 | 95.3 | 22.3 |
| USC | 368.3 | 216.3 | 152.0 | 17.3 |
| Stanford | 457.0 | 342.3 | 114.7 | 36.7 |
| Colorado | 460.3 | 265.0 | 195.3 | 30.3 |
2023 Mountain West Offense
| Team | Total Yards/Game | Pass Yards/Game | Rush Yards/Game | Total Points |
| --- | --- | --- | --- | --- |
| CSU | 428.0 | 358.5 | 69.5 | 29.5 |
| Utah St | 407.3 | 224.0 | 183.3 | 37.7 |
| UNM | 403.3 | 223.0 | 380.3 | 27.7 |
| Fresno St | 400.3 | 295.0 | 105.3 | 34.0 |
| Boise St | 393.3 | 245.7 | 147.7 | 25.7 |
| Air Force | 385.0 | 64.3 | 320.7 | 31.3 |
| SJSU | 356.0 | 215.8 | 140.3 | 30.3 |
| UNLV | 342.0 | 190.0 | 152.0 | 30.3 |
| Hawaii | 330.3 | 278.5 | 51.8 | 23.3 |
| Wyoming | 327.3 | 162.0 | 165.3 | 25.3 |
| SDSU | 323.0 | 175.3 | 147.8 | 18.8 |
| Nevada | 294.7 | 190.7 | 104.0 | 14.7 |
2023 Mountain West Defense
| Team | Total Yds Allowed/Game | Pass Yds Allowed/Game | Rush Yds Allowed/Game | Pts Allowed/Game |
| --- | --- | --- | --- | --- |
| Air Force | 179.3 | 135.0 | 44.3 | 10.3 |
| Fresno St | 319.7 | 225.0 | 94.7 | 22.0 |
| UNM | 362.7 | 226.3 | 136.3 | 29.7 |
| Wyoming | 363.7 | 241.0 | 122.7 | 27.0 |
| SJSU | 366.0 | 195.8 | 170.3 | 30.5 |
| Hawaii | 375.5 | 238.5 | 137.0 | 36.8 |
| Utah St | 378.7 | 201.0 | 177.7 | 30.3 |
| Boise St | 427.0 | 301.3 | 125.7 | 30.7 |
| SDSU | 439.8 | 295.3 | 144.5 | 25.5 |
| UNLV | 440.3 | 293.3 | 147.0 | 28.7 |
| CSU | 487.0 | 407.0 | 80.0 | 46.5 |
| Nevada | 524.0 | 354.7 | 169.3 | 43.3 |
2023 SuperWest Offense
| Team | Total Yards/Game | Pass Yards/Game | Rush Yards/Game | Pts/Game |
| --- | --- | --- | --- | --- |
| Washington | 614.7 | 493.3 | 121.3 | 46.7 |
| Oregon | 587.0 | 357.7 | 229.3 | 58.0 |
| USC | 580.7 | 395.7 | 185.0 | 59.3 |
| WSU | 535.7 | 397.3 | 138.3 | 48.3 |
| UCLA | 527.0 | 256.7 | 270.3 | 40.3 |
| Arizona | 484.3 | 310.7 | 173.7 | 31.0 |
| Colorado | 479.0 | 418.0 | 61.0 | 41.3 |
| Oregon St | 466.0 | 247.0 | 219.0 | 41.0 |
| Cal | 442.0 | 198.7 | 243.3 | 33.0 |
| CSU | 428.0 | 358.5 | 69.5 | 29.5 |
| Utah St | 407.3 | 224.0 | 183.3 | 37.7 |
| UNM | 403.3 | 223.0 | 380.3 | 27.7 |
| Fresno St | 400.3 | 295.0 | 105.3 | 34.0 |
| Boise St | 393.3 | 245.7 | 147.7 | 25.7 |
| Air Force | 385.0 | 64.3 | 320.7 | 31.3 |
| Stanford | 380.7 | 198.3 | 182.3 | 23.5 |
| Utah | 357.0 | 170.3 | 186.7 | 25.0 |
| SJSU | 356.0 | 215.8 | 140.3 | 30.3 |
| UNLV | 342.0 | 190.0 | 152.0 | 30.3 |
| Hawaii | 330.3 | 278.5 | 51.8 | 23.3 |
| Wyoming | 327.3 | 162.0 | 165.3 | 25.3 |
| SDSU | 323.0 | 175.3 | 147.8 | 18.8 |
| BYU | 310.7 | 232.3 | 78.3 | 31.0 |
| Nevada | 294.7 | 190.7 | 104.0 | 14.7 |
| ASU | 292.7 | 197.0 | 95.7 | 13.0 |
2023 SuperWest Defense
| Team | Total Yds Allowed/Game | Pass Yds Allowed/Game | Rush Yds Allowed/Game | Pts Allowed/Game |
| --- | --- | --- | --- | --- |
| Air Force | 179.3 | 135.0 | 44.3 | 10.3 |
| Oregon St | 260.0 | 202.3 | 57.7 | 11.0 |
| Utah | 270.7 | 205.7 | 65.0 | 10.3 |
| UCLA | 278.7 | 209.0 | 69.7 | 10.0 |
| Cal | 280.7 | 185.7 | 95.0 | 17.3 |
| Oregon | 285.7 | 158.7 | 127.0 | 15.7 |
| ASU | 293.3 | 203.7 | 89.7 | 25.7 |
| Arizona | 301.0 | 210.3 | 90.7 | 14.7 |
| BYU | 318.3 | 218.7 | 99.7 | 15.7 |
| Fresno St | 319.7 | 225.0 | 94.7 | 22.0 |
| Washington | 327.0 | 207.3 | 119.8 | 12.0 |
| UNM | 362.7 | 226.3 | 136.3 | 29.7 |
| WSU | 363.7 | 268.3 | 95.3 | 22.3 |
| Wyoming | 363.7 | 241.0 | 122.7 | 27.0 |
| SJSU | 366.0 | 195.8 | 170.3 | 30.5 |
| USC | 368.3 | 216.3 | 152.0 | 17.3 |
| Hawaii | 375.5 | 238.5 | 137.0 | 36.8 |
| Utah St | 378.7 | 201.0 | 177.7 | 30.3 |
| Boise St | 427.0 | 301.3 | 125.7 | 30.7 |
| SDSU | 439.8 | 295.3 | 144.5 | 25.5 |
| UNLV | 440.3 | 293.3 | 147.0 | 28.7 |
| Stanford | 457.0 | 342.3 | 114.7 | 36.7 |
| Colorado | 460.3 | 265.0 | 195.3 | 30.3 |
| CSU | 487.0 | 407.0 | 80.0 | 46.5 |
| Nevada | 524.0 | 354.7 | 169.3 | 43.3 |
2022 Stats
2022 Pac-12 Offense
| Team | Total Yards/Game | Pass Yards/Game | Rush Yards/Game | Total Points |
| --- | --- | --- | --- | --- |
| Washington | 515.8 | 369.8 | 146.0 | 39.7 |
| USC | 506.6 | 335.4 | 171.1 | 41.4 |
| UCLA | 503.5 | 265.2 | 238.2 | 39.2 |
| Oregon | 500.5 | 284.8 | 215.8 | 38.8 |
| Utah | 466.9 | 249.2 | 217.6 | 38.6 |
| Arizona | 462.4 | 318.4 | 144.0 | 31.0 |
| Oregon St | 396.0 | 199.5 | 196.5 | 32.2 |
| ASU | 387.2 | 251.9 | 135.3 | 26.1 |
| Cal | 364.6 | 268.0 | 96.6 | 23.9 |
| Stanford | 361.6 | 254.3 | 107.3 | 21.3 |
| WSU | 360.8 | 253.8 | 107.1 | 26.1 |
| Colorado | 281.3 | 172.9 | 108.3 | 15.4 |
2022 Pac-12 Defense
| Team | Total Yds Allowed/Game | Pass Yds Allowed/Game | Rush Yds Allowed/Game | Pts Allowed/Game |
| --- | --- | --- | --- | --- |
| Utah | 325.3 | 218.3 | 107.0 | 20.4 |
| Oregon St | 342.3 | 228.3 | 114.0 | 21.4 |
| Washington | 368.8 | 241.8 | 127.0 | 26.3 |
| Oregon | 386.1 | 260.6 | 125.5 | 27.4 |
| WSU | 394.1 | 266.7 | 127.4 | 22.4 |
| UCLA | 399.8 | 275.7 | 124.2 | 28.3 |
| USC | 415.1 | 266.5 | 148.6 | 27.9 |
| ASU | 421.5 | 233.4 | 188.1 | 31.4 |
| Cal | 429.3 | 279.5 | 149.8 | 27.8 |
| Stanford | 434.1 | 209.7 | 224.4 | 32.2 |
| Arizona | 467.7 | 258.6 | 209.1 | 36.5 |
| Colorado | 509.8 | 264.7 | 245.1 | 44.5 |
2022 Mountain West Offense
| Team | Total Yards/Game | Pass Yards/Game | Rush Yards/Game | Total Points |
| --- | --- | --- | --- | --- |
| Fresno St | 402.6 | 270.6 | 132.1 | 30.6 |
| Air Force | 397.2 | 70.5 | 326.7 | 27.8 |
| Boise St | 386.9 | 190.6 | 196.4 | 29.5 |
| SJSU | 368.2 | 272.4 | 95.8 | 27.4 |
| Utah St | 354.5 | 195.2 | 159.3 | 22.2 |
| UNLV | 352.4 | 215.0 | 137.4 | 26.3 |
| Hawai'i | 342.8 | 205.5 | 137.2 | 19.8 |
| SDSU | 325.0 | 181.5 | 143.5 | 21.5 |
| Wyoming | 313.6 | 132.2 | 181.4 | 21.2 |
| Nevada | 304.5 | 185.6 | 118.9 | 18.8 |
| CSU | 285.8 | 196.8 | 89.0 | 13.2 |
| UNM | 228.1 | 104.9 | 123.2 | 13.1 |
| Team | Total Yards/Game | Pass Yards/Game | Rush Yards/Game | Total Points |
| --- | --- | --- | --- | --- |
| Fresno St | 402.6 | 270.6 | 132.1 | 30.6 |
| Air Force | 397.2 | 70.5 | 326.7 | 27.8 |
| Boise St | 386.9 | 190.6 | 196.4 | 29.5 |
| SJSU | 368.2 | 272.4 | 95.8 | 27.4 |
| Utah St | 354.5 | 195.2 | 159.3 | 22.2 |
| UNLV | 352.4 | 215.0 | 137.4 | 26.3 |
| Hawai'i | 342.8 | 205.5 | 137.2 | 19.8 |
| SDSU | 325.0 | 181.5 | 143.5 | 21.5 |
| Wyoming | 313.6 | 132.2 | 181.4 | 21.2 |
| Nevada | 304.5 | 185.6 | 118.9 | 18.8 |
| CSU | 285.8 | 196.8 | 89.0 | 13.2 |
| UNM | 228.1 | 104.9 | 123.2 | 13.1 |
2022 Mountain West Defense
| Team | Total Yds Allowed/Game | Pass Yds Allowed/Game | Rush Yds Allowed/Game | Pts Allowed/Game |
| --- | --- | --- | --- | --- |
| Air Force | 256.4 | 156.7 | 99.8 | 13.3 |
| Boise St | 281.5 | 160.7 | 120.8 | 18.5 |
| SJSU | 332.5 | 210.4 | 122.1 | 20.3 |
| SDSU | 335.4 | 206.6 | 128.8 | 20.2 |
| Fresno St | 351.1 | 193.3 | 157.8 | 20.5 |
| CSU | 354.9 | 191.3 | 163.6 | 26.9 |
| UNM | 360.8 | 202.8 | 158.0 | 26.0 |
| Wyoming | 369.3 | 219.8 | 149.5 | 23.4 |
| UNLV | 383.7 | 225.8 | 157.9 | 28.5 |
| Nevada | 395.2 | 229.2 | 166.0 | 30.9 |
| Utah St | 396.6 | 198.4 | 198.2 | 30.6 |
| Hawai'i | 438.2 | 224.8 | 213.3 | 34.7 |
2022 SuperWest Offense
| Team | Total Yards/Game | Pass Yards/Game | Rush Yards/Game | Total Points |
| --- | --- | --- | --- | --- |
| Washington | 515.8 | 369.8 | 146.0 | 39.7 |
| USC | 506.6 | 335.4 | 171.1 | 41.4 |
| UCLA | 503.5 | 265.2 | 238.2 | 39.2 |
| Oregon | 500.5 | 284.8 | 215.8 | 38.8 |
| Utah | 466.9 | 249.2 | 217.6 | 38.6 |
| Arizona | 462.4 | 318.4 | 144.0 | 31.0 |
| BYU | 426.0 | 249.7 | 176.3 | 31.3 |
| Fresno St | 402.6 | 270.6 | 132.1 | 30.6 |
| Air Force | 397.2 | 70.5 | 326.7 | 27.8 |
| Oregon St | 396.0 | 199.5 | 196.5 | 32.2 |
| ASU | 387.2 | 251.9 | 135.3 | 26.1 |
| Boise St | 386.9 | 190.6 | 196.4 | 29.5 |
| SJSU | 368.2 | 272.4 | 95.8 | 27.4 |
| Cal | 364.6 | 268.0 | 96.6 | 23.9 |
| Stanford | 361.6 | 254.3 | 107.3 | 21.3 |
| WSU | 360.8 | 253.8 | 107.1 | 26.1 |
| Utah St | 354.5 | 195.2 | 159.3 | 22.2 |
| UNLV | 352.4 | 215.0 | 137.4 | 26.3 |
| Hawai'i | 342.8 | 205.5 | 137.2 | 19.8 |
| SDSU | 325.0 | 181.5 | 143.5 | 21.5 |
| Wyoming | 313.6 | 132.2 | 181.4 | 21.2 |
| Nevada | 304.5 | 185.6 | 118.9 | 18.8 |
| CSU | 285.8 | 196.8 | 89.0 | 13.2 |
| Colorado | 281.3 | 172.9 | 108.3 | 15.4 |
| UNM | 228.1 | 104.9 | 123.2 | 13.1 |
2022 SuperWest Defense
| Team | Total Yds Allowed/Game | Pass Yds Allowed/Game | Rush Yds Allowed/Game | Pts Allowed/Game |
| --- | --- | --- | --- | --- |
| Air Force | 256.4 | 156.7 | 99.8 | 13.3 |
| Boise St | 281.5 | 160.7 | 120.8 | 18.5 |
| Utah | 325.3 | 218.3 | 107.0 | 20.4 |
| SJSU | 332.5 | 210.4 | 122.1 | 20.3 |
| SDSU | 335.4 | 206.6 | 128.8 | 20.2 |
| Oregon St | 342.3 | 228.3 | 114.0 | 21.4 |
| Fresno St | 351.1 | 193.3 | 157.8 | 20.5 |
| CSU | 354.9 | 191.3 | 163.6 | 26.9 |
| UNM | 360.8 | 202.8 | 158.0 | 26.0 |
| Washington | 368.8 | 241.8 | 127.0 | 26.3 |
| Wyoming | 369.3 | 219.8 | 149.5 | 23.4 |
| UNLV | 383.7 | 225.8 | 157.9 | 28.5 |
| Oregon | 386.1 | 260.6 | 125.5 | 27.4 |
| WSU | 394.1 | 266.7 | 127.4 | 22.4 |
| Nevada | 395.2 | 229.2 | 166.0 | 30.9 |
| Utah St | 396.6 | 198.4 | 198.2 | 30.6 |
| UCLA | 399.8 | 275.7 | 124.2 | 28.3 |
| BYU | 408.5 | 235.7 | 172.8 | 30.0 |
| USC | 415.1 | 266.5 | 148.6 | 27.9 |
| ASU | 421.5 | 233.4 | 188.1 | 31.4 |
| Cal | 429.3 | 279.5 | 149.8 | 27.8 |
| Stanford | 434.1 | 209.7 | 224.4 | 32.2 |
| Hawai'i | 438.2 | 224.8 | 213.3 | 34.7 |
| Arizona | 467.7 | 258.6 | 209.1 | 36.5 |
| Colorado | 509.8 | 264.7 | 245.1 | 44.5 |
---
—More from Staff—