Posted on March 1, 2023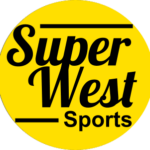 By SuperWest Sports Staff
T
he bench press is one of the first drills that participants typically go through at the NFL Combine.
In addition to testing a prospect's strength, it gives scouts an indication of their cardio fitness and endurance.
These attributes measure a player's ability to withstand the rigors of NFL weight-lifting and fitness programs.
The bench press weight is standardized at 225 pounds, consisting of four 45-pound metal plates and a 45-pound bar, to subject to the following NFL rules:
1) The participant lies flat on his back on the bench.
2) Hands must be positioned shoulder-width apart on the barbell.
3) The goal of the drill is to press as many times as possible.
4) When pressing, the participant must keep his hips on the bench and touch his chest slightly with the bar without bouncing it off the trunk. Arching the back and bouncing the weight causes rep nullification.
The average NFL prospect has little trouble benching 225 pounds, but the exercise becomes much more difficult with increasing reps.
Naturally, more reps tend to improve draft stock, especially for offensive and defensive linemen, but the NFL has a baseline for different players by their position on the gridiron.
Here are the bench press baselines:
– Defensive backs and receivers: 15-20 reps
– Running backs: 20-25 reps
– Tight ends and linebackers: 25-30 reps
– Linemen: 30-39 reps
The best Pac-12 mark is held by Oregon State's Stephen Paea with 49 reps in 2011. He is also recognized as the all-time Combine record-holder.
(Justin Ernest logged 51 reps in 1999, but the NFL changed equipment in 2006, and some Combine performances before then are looked upon in a different light.)
The second-best Pac-12 performer is Stanford's Harrison Phillips with 42 reps in 2018. Oregon's Igor Olshansky (2004) and Washington's Vita Vea (2018) are tied for third and fourth with 41 reps.
Below we've compiled the bench press reps for every Pac-12 player that has participated in the NFL Combine since 2000, along with their position, school, and the year they participated, in a searchable, sortable table. Mountain West and BYU results will be added in the coming days.
Since the Combine wasn't held in 2021 due to the pandemic, we've included the team pr0-day drill results for that year instead.
You can find the 2023 Results here as they become available.
| Player | Reps | School | Year | Pos |
| --- | --- | --- | --- | --- |
| Stephen Paea | 49 | OSU | 2011 | DT |
| Scott Young | 43 | BYU | 2005 | OG |
| Isaac Sopoaga | 42 | Hawaii | 2004 | DT |
| Harrison Phillips | 42 | Stanford | 2018 | DT |
| Vita Vea | 41 | Washington | 2018 | DT |
| Igor Olshansky | 41 | Oregon | 2004 | DT |
| Wayne Hunter | 37 | Hawaii | 2003 | OT |
| Haloti Ngata | 37 | Oregon | 2006 | DT |
| Victor Leyva | 37 | ASU | 2001 | OG |
| Loni Fangupo | 36 | BYU | 2012 | DT |
| Roy Lopez | 36 | Arizona | 2021 | DL |
| Alijah Vera-Tucker | 36 | USC | 2021 | OL |
| Tyler Larsen | 36 | Utah St | 2014 | C |
| Makoa Freitas | 36 | Arizona | 2003 | OG |
| Scott Peters | 36 | ASU | 2002 | C |
| Matt Johnson | 35 | BYU | 2000 | OG |
| Travis Laboy | 35 | Hawaii | 2004 | DE |
| Naufahu Tahi | 35 | BYU | 2006 | FB |
| David Veikune | 35 | Hawaii | 2009 | DE |
| Joe Hawley | 35 | UNLV | 2010 | C |
| Khyiris Tonga | 35 | BYU | 2021 | DL |
| Isaac Asiata | 35 | Utah | 2017 | OG |
| Nick Perry | 35 | USC | 2012 | DE |
| Alameda Ta'amu | 35 | Washington | 2012 | DT |
| Donald Butler | 35 | Washington | 2010 | ILB |
| Daniel Coats | 34 | BYU | 2007 | TE |
| Travis Bright | 34 | BYU | 2009 | OG |
| Christian Westerman | 34 | ASU | 2016 | OG |
| David Parry | 34 | Stanford | 2015 | DT |
| Danny Shelton | 34 | Washington | 2015 | DT |
| David DeCastro | 34 | Stanford | 2012 | OG |
| Brian Price | 34 | UCLA | 2010 | DT |
| Juan Garcia | 34 | Washington | 2009 | OG |
| Sedrick Ellis | 34 | USC | 2008 | DT |
| Ryan Kalil | 34 | USC | 2007 | C |
| Enoka Lucas | 34 | Oregon | 2007 | C |
| Shaun Cody | 34 | USC | 2005 | DT |
| Adam Seward | 33 | UNLV | 2005 | LB |
| Drew Dalman | 33 | Stanford | 2021 | C |
| Jake Hanson | 33 | Oregon | 2020 | OL |
| Elijah Qualls | 33 | Washington | 2017 | DT |
| Zane Taylor | 33 | Utah | 2011 | C |
| Jeff Byers | 33 | USC | 2010 | C |
| Shawn Lauvao | 33 | ASU | 2010 | OG |
| Desmond Bishop | 33 | California | 2007 | ILB |
| Babatunde Oshinowo | 33 | Stanford | 2006 | DT |
| Eric Heitmann | 33 | Stanford | 2002 | OG |
| Quinn Christensen | 32 | BYU | 2004 | OG |
| Brett Roy | 32 | Nevada | 2012 | DT |
| Stephane Nembot | 32 | Colorado | 2016 | OT |
| Tyeler Davison | 32 | Fresno St | 2015 | DT |
| Tony Bergstrom | 32 | Utah | 2012 | OT |
| Ryan Miller | 32 | Colorado | 2012 | OG |
| Everson Griffen | 32 | USC | 2010 | DE |
| Kevin Ellison | 32 | USC | 2009 | OLB |
| Joe Toledo | 32 | Washington | 2006 | OT |
| Sione Pouha | 32 | Utah | 2005 | DT |
| Nick Barnett | 32 | OSU | 2003 | OLB |
| Kenyon Coleman | 32 | UCLA | 2002 | DE |
| John Frank | 32 | Utah | 2000 | DE |
| Byron Frisch | 31 | BYU | 2000 | DE |
| Brandon Keith | 31 | New Mexico | 2008 | OT |
| Miles Burris | 31 | SDSU | 2012 | LB |
| Porter Gustin | 31 | USC | 2019 | EDGE |
| Kylie Fitts | 31 | Utah | 2018 | EDGE |
| Tenny Palepoi | 31 | Utah | 2014 | DT |
| Brian Schwenke | 31 | California | 2013 | C |
| Kris O'Dowd | 31 | USC | 2011 | C |
| Shane Vereen | 31 | California | 2011 | RB |
| Mike Gibson | 31 | California | 2008 | OG |
| Lawrence Jackson | 31 | USC | 2008 | DE |
| Tank Johnson | 31 | Washington | 2004 | DT |
| Rodney Leisle | 31 | UCLA | 2004 | DT |
| Junior Siavii | 31 | Oregon | 2004 | DT |
| Adam Archuleta | 31 | ASU | 2001 | S |
| Jason Scukanec | 30 | BYU | 2002 | C |
| Ray Feinga | 30 | BYU | 2009 | OG |
| Brady Christensen | 30 | BYU | 2021 | OL |
| Penei Sewell | 30 | Oregon | 2021 | OL |
| Jay Tufele | 30 | USC | 2021 | DL |
| Ezra Cleveland | 30 | Boise St | 2020 | OL |
| Cody Barton | 30 | Utah | 2019 | LB |
| Greg Gaines | 30 | Washington | 2019 | DL |
| Renell Wren | 30 | ASU | 2019 | DL |
| Solomon Thomas | 30 | Stanford | 2017 | DE |
| Joshua Garnett | 30 | Stanford | 2016 | OG |
| Alex Redmond | 30 | UCLA | 2016 | OG |
| Joey Iosefa | 30 | Hawaii | 2015 | FB |
| Khairi Fortt | 30 | California | 2014 | OLB |
| Matt Kalil | 30 | USC | 2012 | OT |
| Christian Tupou | 30 | USC | 2012 | DT |
| Sione Fua | 30 | Stanford | 2011 | DT |
| Brooks Reed | 30 | Arizona | 2011 | OLB |
| D'Aundre Reed | 30 | Arizona | 2011 | DE |
| Brian Cushing | 30 | USC | 2009 | OLB |
| Alex Fletcher | 30 | Stanford | 2009 | C |
| Kaluka Maiava | 30 | USC | 2009 | OLB |
| Jon Alston | 30 | Stanford | 2006 | OLB |
| Jacob Rogers | 30 | USC | 2004 | OT |
| Matt Leonard | 30 | Stanford | 2003 | DT |
| Shawn Murphy | 29 | Utah St | 2008 | OG |
| Jeremy Geathers | 29 | UNLV | 2008 | DE |
| Otito Ogbonnia | 29 | UCLA | 2022 | DT |
| Levi Onwuzurike | 29 | Washington | 2021 | DL |
| Nate Herbig | 29 | Stanford | 2019 | OL |
| Kenny Clark | 29 | UCLA | 2016 | DT |
| Xavier Cooper | 29 | WSU | 2015 | DT |
| Eathyn Manumaleuna | 29 | BYU | 2014 | DT |
| Chris Barker | 29 | Nevada | 2013 | OG |
| Datone Jones | 29 | UCLA | 2013 | DE |
| Sealver Siliga | 29 | Utah | 2011 | DT |
| Tyron Smith | 29 | USC | 2011 | OT |
| Daniel Te'o-Nesheim | 29 | Washington | 2010 | DE |
| Mike Pollak | 29 | ASU | 2008 | C |
| Quinton Ganther | 29 | Utah | 2006 | RB |
| Marquise Muldrow | 29 | ASU | 2002 | OG |
| Travis Claridge | 29 | USC | 2000 | OG |
| Scott Jackson | 28 | BYU | 2004 | C |
| Terrance Pennington | 28 | New Mexico | 2006 | OT |
| Ryan Cook | 28 | New Mexico | 2006 | OT |
| Jarron Gilbert | 28 | SJSU | 2009 | DE |
| Robert Turbin | 28 | Utah St | 2012 | RB |
| Brandon Marshall | 28 | Nevada | 2012 | LB |
| Tyrone Crawford | 28 | Boise St | 2012 | DE |
| Doug Martin | 28 | Boise St | 2012 | RB |
| Sam Jones | 28 | ASU | 2018 | OG |
| James Looney | 28 | California | 2018 | DE |
| Lowell Lotulelei | 28 | Utah | 2018 | DT |
| Christian Sam | 28 | ASU | 2018 | ILB |
| Nico Sirgusa | 28 | SDSU | 2017 | OG |
| Stevie Tu'Ikolovatu | 28 | USC | 2017 | DT |
| Eddie Vanderdoes | 28 | UCLA | 2017 | DT |
| Darrell Greene | 28 | SDSU | 2016 | OG |
| Joe Dahl | 28 | WSU | 2016 | OT |
| Jamil Douglas | 28 | ASU | 2015 | OG |
| David Bakhtiari | 28 | Colorado | 2013 | OT |
| Allen Bradford | 28 | USC | 2011 | RB |
| Lawrence Guy | 28 | ASU | 2011 | DT |
| Zack Williams | 28 | WSU | 2011 | C |
| Mike Tepper | 28 | California | 2010 | OG |
| Anthony Felder | 28 | California | 2009 | ILB |
| Sam Baker | 28 | USC | 2008 | OT |
| Chilo Rachal | 28 | USC | 2008 | OG |
| Jonathan Stewart | 28 | Oregon | 2008 | RB |
| Fred Matua | 28 | USC | 2006 | OG |
| Lorenzo Alexander | 28 | California | 2005 | DT |
| Alex Smith | 28 | Stanford | 2005 | TE |
| Jordan Gross | 28 | Utah | 2003 | OT |
| Ed Ta'amu | 28 | Utah | 2002 | OG |
| Coy Wire | 28 | Stanford | 2002 | S |
| Joe Tafoya | 28 | Arizona | 2001 | DE |
| Brian Urlacher | 27 | New Mexico | 2000 | LB |
| Kaulana Noa | 27 | Hawaii | 2000 | OT |
| Vince Manuwai | 27 | Hawaii | 2003 | OG |
| Jonathan Harrell | 27 | New Mexico | 2004 | LB |
| Claude Terrell | 27 | New Mexico | 2005 | OG |
| Derek Schouman | 27 | Boise St | 2007 | FB |
| Dennis Pitta | 27 | BYU | 2010 | TE |
| Vaughn Meatoga | 27 | Hawaii | 2012 | DT |
| Chad Luma | 27 | WSU | 2022 | LB |
| Kayvon Thibodeaux | 27 | Oregon | 2022 | EDGE |
| Josiah Bronson | 27 | Washington | 2021 | DL |
| Mustafa Johnson | 27 | Colorado | 2021 | DE |
| Austin Jackson | 27 | USC | 2020 | OL |
| N'Keal Harry | 27 | ASU | 2019 | WR |
| J.J. Dielman | 27 | Utah | 2017 | OT |
| Marcus Hardison | 27 | ASU | 2015 | DT |
| John Boyett | 27 | Oregon | 2013 | S |
| Coby Fleener | 27 | Stanford | 2012 | TE |
| Zane Beadles | 27 | Utah | 2010 | OG |
| Sammie Hill | 27 | Colorado | 2009 | DT |
| Spencer Larsen | 27 | Arizona | 2008 | ILB |
| Craig Stevens | 27 | California | 2008 | TE |
| Sir Henry Anderson | 27 | OSU | 2006 | DT |
| Joe Klopfenstein | 27 | Colorado | 2006 | TE |
| Marvin Philip | 27 | California | 2006 | C |
| Justin Fargas | 27 | USC | 2003 | RB |
| Sultan McCullough | 27 | USC | 2003 | RB |
| Kurth Connell | 27 | Washington | 2000 | OT |
| Rob Meier | 27 | WSU | 2000 | DE |
| Andrew Kline | 26 | SDSU | 2000 | OG |
| Brett Keisel | 26 | BYU | 2002 | DE |
| Dietrich Canterberry | 26 | UNLV | 2004 | DT |
| Brady Poppinga | 26 | BYU | 2005 | DE |
| Chad Rinehart | 26 | New Mexico | 2008 | OG |
| Bryan Kehl | 26 | BYU | 2008 | LB |
| Ian Johnson | 26 | Boise St | 2009 | RB |
| Kevin Basped | 26 | Nevada | 2010 | DE |
| Lonyae Miller | 26 | Fresno St | 2010 | RB |
| Shelley Smith | 26 | Colorado St | 2010 | OG |
| Foster Sarell | 26 | Stanford | 2021 | OL |
| John Molchon | 26 | Boise St | 2020 | OL |
| Matt Dickerson | 26 | UCLA | 2018 | DE |
| Cole Madison | 26 | WSU | 2018 | OL |
| Hercules Mata'afa | 26 | WSU | 2018 | EDGE |
| Sean Harlow | 26 | OSU | 2017 | OG |
| Soma Vainuku | 26 | USC | 2016 | FB |
| Rob Crisp | 26 | Boise St | 2015 | OT |
| Jeremiah Poutasi | 26 | Utah | 2015 | OG |
| Josh Shaw | 26 | USC | 2015 | CB |
| Cameron Fleming | 26 | Stanford | 2014 | OT |
| Trevor Reilly | 26 | Utah | 2014 | OLB |
| Bishop Sankey | 26 | Washington | 2014 | RB |
| Braden Brown | 26 | BYU | 2013 | OT |
| Derrick Shelby | 26 | Utah | 2012 | DE |
| Brandon Bair | 26 | Oregon | 2011 | DE |
| Jurrell Casey | 26 | USC | 2011 | DT |
| Ricky Elmore | 26 | Arizona | 2011 | DE |
| Pannel Egboh | 26 | Stanford | 2009 | DE |
| Justin Forsett | 26 | California | 2008 | RB |
| Roy Schuening | 26 | OSU | 2008 | OG |
| Thomas Williams | 26 | USC | 2008 | ILB |
| Chris Henry | 26 | Arizona | 2007 | RB |
| Matt Toeaina | 26 | Oregon | 2007 | DT |
| Deuce Lutui | 26 | USC | 2006 | OG |
| Calvin Armstrong | 26 | WSU | 2005 | OT |
| Khalif Barnes | 26 | Washington | 2005 | OT |
| Chris Kemoeatu | 26 | Utah | 2005 | OG |
| Mike Patterson | 26 | USC | 2005 | DT |
| Eric Manning | 26 | OSU | 2003 | DT |
| Raonall Smith | 26 | WSU | 2002 | OLB |
| Chad Ward | 26 | Washington | 2001 | OG |
| Brad Meester | 25 | New Mexico | 2000 | C |
| Tony Terrell | 25 | UNLV | 2003 | OG |
| Kirk Morrison | 25 | SDSU | 2005 | LB |
| Antwan Applewhite | 25 | SDSU | 2007 | DE |
| Samson Satele | 25 | Hawaii | 2007 | C |
| Nate Ilaoa | 25 | Hawaii | 2007 | RB |
| Beau Bell | 25 | UNLV | 2008 | LB |
| Devin Clark | 25 | New Mexico | 2008 | OT |
| Kyle Wilson | 25 | Boise St | 2010 | CB |
| Andrew Jackson | 25 | Fresno St | 2011 | OG |
| Matt Reynolds | 25 | BYU | 2012 | OT |
| Devin Lloyd | 25 | Utah | 2022 | LB |
| William Dunkle | 25 | SDSU | 2022 | OG |
| Hamilcar Rashed | 25 | OSU | 2021 | OLB |
| Bradlee Anae | 25 | Utah | 2020 | DL |
| Michael Turk | 25 | ASU | 2020 | P |
| Ryan Pope | 25 | SDSU | 2019 | OT |
| Jackson Barton | 25 | Utah | 2019 | OT |
| Justin Hollins | 25 | Oregon | 2019 | EDGE |
| Dane Cruikshank | 25 | Arizona | 2018 | S |
| Scott Quessenberry | 25 | UCLA | 2018 | C |
| Jojo Wicker | 25 | ASU | 2018 | DE |
| Bronson Kaufusi | 25 | BYU | 2016 | DE |
| Jake Brendel | 25 | UCLA | 2016 | C |
| Terry Poole | 25 | SDSU | 2015 | OT |
| David Johnson | 25 | New Mexico | 2015 | RB |
| Jake Fisher | 25 | Oregon | 2015 | OT |
| Owamagbe Odighizuwa | 25 | UCLA | 2015 | DE |
| Weston Richburg | 25 | Colorado St | 2014 | C |
| Xavier Su'a-Filo | 25 | UCLA | 2014 | OG |
| John Lotulelei | 25 | UNLV | 2013 | LB |
| David Quessenberry | 25 | SJSU | 2013 | OT |
| Garth Gerhart | 25 | ASU | 2012 | C |
| Adam Grant | 25 | Arizona | 2011 | OT |
| Cameron Jordan | 25 | California | 2011 | DE |
| Kyle Bosworth | 25 | UCLA | 2010 | OLB |
| Dexter Davis | 25 | ASU | 2010 | OLB |
| Earl Mitchell | 25 | Arizona | 2010 | DT |
| David Buehler | 25 | USC | 2009 | K |
| Patrick Chung | 25 | Oregon | 2009 | S |
| Fili Moala | 25 | USC | 2009 | DT |
| Julian Jenkins | 25 | Stanford | 2006 | DE |
| Marquis Cooper | 25 | Washington | 2004 | OLB |
| Dwan Edwards | 25 | OSU | 2004 | DT |
| Tim Euhus | 25 | OSU | 2004 | TE |
| Clarence Farmer | 25 | Arizona | 2004 | RB |
| Mike Karney | 25 | ASU | 2004 | FB |
| Gabe Nyenhuis | 25 | Colorado | 2004 | DE |
| Richard Seigler | 25 | OSU | 2004 | ILB |
| Tully Banta-Cain | 25 | California | 2003 | DE |
| Tyler Brayton | 25 | Colorado | 2003 | DE |
| Lance Briggs | 25 | Arizona | 2003 | ILB |
| Scott Tercero | 25 | California | 2003 | OG |
| Mac Tuiaea | 25 | Washington | 2000 | DT |
| Jeff Ulbrich | 24 | Hawaii | 2000 | LB |
| Adrian Klemm | 24 | Hawaii | 2000 | OT |
| Dave Stachelski | 24 | Boise St | 2000 | TE |
| Patrick Chukwurah | 24 | Wyoming | 2001 | LB |
| Anton Palepoi | 24 | UNLV | 2002 | DE |
| Quincy Black | 24 | New Mexico | 2007 | LB |
| Ryan Clady | 24 | Boise St | 2008 | OT |
| Coye Francies | 24 | SJSU | 2009 | CB |
| Billy Winn | 24 | Boise St | 2012 | DE |
| Abraham Lucas | 24 | WSU | 2022 | OT |
| Cameron Thomoas | 24 | SDSU | 2022 | DE |
| Parker Ferguson | 24 | Air Force | 2021 | OT |
| Walker Little | 24 | Stanford | 2021 | OT |
| DAnte Smith | 24 | Arizona | 2021 | LB |
| Sione Takitaki | 24 | BYU | 2019 | LB |
| Andre Dillard | 24 | WSU | 2019 | OT |
| Myles Gaskin | 24 | Washington | 2019 | RB |
| Kolton Miller | 24 | UCLA | 2018 | OT |
| Pharaoh Brown | 24 | Oregon | 2017 | TE |
| Joe Mathis | 24 | Washington | 2017 | DE |
| Takkarist McKinley | 24 | UCLA | 2017 | OLB |
| Pita Taumoepenu | 24 | Utah | 2017 | OLB |
| Tyler Johnstone | 24 | Oregon | 2016 | OT |
| Tre Madden | 24 | USC | 2016 | RB |
| Mark Nzeocha | 24 | Wyoming | 2015 | LB |
| Arik Armstead | 24 | Oregon | 2015 | DE |
| Ellis McCarthy | 24 | UCLA | 2015 | DT |
| Marcel Jensen | 24 | Fresno St | 2014 | TE |
| Kapri Bibbs | 24 | Colorado St | 2014 | RB |
| Deandre Coleman | 24 | California | 2014 | DT |
| Scott Crichton | 24 | OSU | 2014 | DE |
| Jake Murphy | 24 | Utah | 2014 | TE |
| Will Sutton | 24 | ASU | 2014 | DT |
| Luke Ingram | 24 | Hawaii | 2013 | LS |
| Zach Ertz | 24 | Stanford | 2013 | TE |
| Joe Kruger | 24 | Utah | 2013 | DE |
| Omar Bolden | 24 | ASU | 2012 | CB |
| Mychal Kendricks | 24 | California | 2012 | ILB |
| Jalil Brown | 24 | Colorado | 2011 | CB |
| Alex Linnenkohl | 24 | OSU | 2011 | C |
| Jimmy Smith | 24 | Colorado | 2011 | CB |
| Taylor Mays | 24 | USC | 2010 | S |
| Eben Britton | 24 | Arizona | 2009 | OT |
| Victor Butler | 24 | OSU | 2009 | OLB |
| Paul Kruger | 24 | Utah | 2009 | DE |
| Cameron Morrah | 24 | California | 2009 | TE |
| Fenuki Tupou | 24 | Oregon | 2009 | OT |
| Fred Davis | 24 | USC | 2008 | TE |
| Tyler Polumbus | 24 | Colorado | 2008 | OT |
| Keith Rivers | 24 | USC | 2008 | OLB |
| Dorian Smith | 24 | OSU | 2008 | DE |
| Zach Catanese | 24 | ASU | 2007 | S |
| Brandon Mebane | 24 | California | 2007 | DT |
| Abraham Wright | 24 | Colorado | 2007 | DE |
| Tim Day | 24 | Oregon | 2006 | TE |
| Keith Ellison | 24 | OSU | 2006 | OLB |
| Dave Ball | 24 | UCLA | 2004 | DE |
| Mark Wilson | 24 | California | 2004 | OT |
| James Allen | 24 | OSU | 2002 | OLB |
| Justin Bannan | 24 | Colorado | 2002 | DT |
| Kevin Barry | 24 | Arizona | 2002 | OG |
| Kyle Kosier | 24 | ASU | 2002 | OT |
| Zeke Moreno | 24 | USC | 2001 | ILB |
| Erik Flowers | 24 | ASU | 2000 | DE |
| Keith Miller | 24 | California | 2000 | ILB |
| Manuia Savea | 24 | Arizona | 2000 | OG |
| Richard Seals | 24 | Utah | 2000 | DT |
| Marvel Smith | 24 | ASU | 2000 | OT |
| Carlos Nuno | 23 | BYU | 2000 | TE |
| Kynan Forney | 23 | Hawaii | 2001 | OG |
| Jarrod Baxter | 23 | New Mexico | 2002 | FB |
| Gabe Reid | 23 | BYU | 2003 | TE |
| Virgil Green | 23 | Nevada | 2011 | TE |
| Jeron Johnson | 23 | Boise St | 2011 | S |
| James-Michael Johnson | 23 | Nevada | 2012 | LB |
| DJ Davidson | 23 | ASU | 2022 | DT |
| Thomas Schaffer | 23 | Stanford | 2021 | DE |
| Jordon Scott | 23 | Oregon | 2021 | DT |
| William Sherman | 23 | Colorado | 2021 | OL |
| Hunter Bryant | 23 | Washington | 2020 | TE |
| Joshua Kelley | 23 | UCLA | 2020 | RB |
| John Penisini | 23 | Utah | 2020 | DL |
| Calvin Throckmorton | 23 | Oregon | 2020 | OL |
| Kaleb McGary | 23 | Washington | 2019 | OT |
| Lavon Coleman | 23 | Washington | 2018 | RB |
| Kenny Young | 23 | UCLA | 2018 | ILB |
| Harvey Langi | 23 | BYU | 2017 | LB |
| Rees Odhiambo | 23 | Boise St | 2016 | OT |
| Jason Fanaika | 23 | Utah | 2016 | DE |
| Daniel Lasco | 23 | California | 2016 | RB |
| Kyle Murphy | 23 | Stanford | 2016 | OT |
| Ty Sambrailo | 23 | Colorado St | 2015 | OT |
| Matt Paradis | 23 | Boise St | 2014 | C |
| Carl Bradford | 23 | ASU | 2014 | OLB |
| Devon Kennard | 23 | USC | 2014 | OLB |
| Marcus Martin | 23 | USC | 2014 | C |
| D.J. Harper | 23 | Boise St | 2013 | RB |
| Mark Asper | 23 | Oregon | 2012 | OG |
| John Cullen | 23 | Utah | 2012 | OT |
| Mitchell Schwartz | 23 | California | 2012 | OT |
| Jordan Cameron | 23 | USC | 2011 | TE |
| Ed Dickson | 23 | Oregon | 2010 | TE |
| Rob Gronkowski | 23 | Arizona | 2010 | TE |
| Alex Parsons | 23 | USC | 2010 | OG |
| Stevenson Sylvester | 23 | Utah | 2010 | OLB |
| Andy Levitre | 23 | OSU | 2009 | OG |
| Clay Matthews | 23 | USC | 2009 | OLB |
| Rey Maualuga | 23 | USC | 2009 | ILB |
| Worrell Williams | 23 | California | 2009 | ILB |
| Brandon Harrison | 23 | Stanford | 2007 | S |
| Justin Hickman | 23 | UCLA | 2007 | OLB |
| Blair Phillips | 23 | Oregon | 2007 | ILB |
| Marcedes Lewis | 23 | UCLA | 2006 | TE |
| Bill Swancutt | 23 | OSU | 2005 | DE |
| Lofa Tatupu | 23 | USC | 2005 | ILB |
| Sam Wilder | 23 | Colorado | 2005 | OT |
| Brandon Chillar | 23 | UCLA | 2004 | OLB |
| James Lee | 23 | OSU | 2003 | DT |
| Maurice Morris | 23 | Oregon | 2002 | RB |
| Zach Quaccia | 23 | Stanford | 2002 | C |
| Jashon Sykes | 23 | Colorado | 2002 | OLB |
| Ennis Davis | 23 | USC | 2001 | DT |
| Willie Howard | 23 | Stanford | 2001 | DT |
| Tim Stuber | 22 | Colorado St | 2001 | OG |
| Chris Cooley | 22 | Utah St | 2004 | TE |
| Jorge Cordova | 22 | Nevada | 2004 | LB |
| Joel Dreessen | 22 | Colorado St | 2005 | TE |
| John Wendling | 22 | Wyoming | 2007 | S |
| James Jones | 22 | SJSU | 2007 | WR |
| William Robinson | 22 | SDSU | 2008 | OT |
| Glover Quin | 22 | New Mexico | 2009 | S |
| Justin Cole | 22 | SJSU | 2010 | LB |
| Nate Potter | 22 | Boise St | 2012 | OT |
| Daniel Bellinger | 22 | SDSU | 2022 | TE |
| Teagan Quitoriano | 22 | OSU | 2022 | TE |
| Teagan Quitoriano | 22 | OSU | 2022 | TE |
| Teton Saltes | 22 | New Mexico | 2021 | OL |
| Zeandae Johnson | 22 | California | 2021 | DE |
| Curtis Robinson | 22 | Stanford | 2021 | LB |
| Joe Tryon | 22 | Washington | 2021 | OLB |
| Josh Oliver | 22 | SJSU | 2019 | TE |
| Alexander Mattison | 22 | Boise St | 2019 | RB |
| Zach Banner | 22 | USC | 2017 | OG |
| Devontae Booker | 22 | Utah | 2016 | RB |
| Scooby Wright III | 22 | Arizona | 2016 | ILB |
| Blake Martinez | 22 | Stanford | 2016 | ILB |
| Gionni Paul | 22 | Utah | 2016 | ILB |
| Max Tuerk | 22 | USC | 2016 | C |
| Obum Gwacham | 22 | OSU | 2015 | DE |
| Joel Bitonio | 22 | Nevada | 2014 | OG |
| David Yankey | 22 | Stanford | 2014 | OG |
| Jamar Taylor | 22 | Boise St | 2013 | CB |
| Nick Kasa | 22 | Colorado | 2013 | TE |
| Marvin Jones | 22 | California | 2012 | WR |
| Eddie Pleasant | 22 | Oregon | 2012 | S |
| Matt Asiata | 22 | Utah | 2011 | RB |
| Mason Foster | 22 | Washington | 2011 | OLB |
| Owen Marecic | 22 | Stanford | 2011 | FB |
| Toby Gerhart | 22 | Stanford | 2010 | RB |
| Kyle Moore | 22 | USC | 2009 | DE |
| Max Unger | 22 | Oregon | 2009 | C |
| Robert James | 22 | ASU | 2008 | OLB |
| Andrew Carnahan | 22 | ASU | 2007 | OT |
| Mark Fenton | 22 | Colorado | 2007 | C |
| Isaiah Stanback | 22 | Washington | 2007 | QB |
| Palauni Ma Sun | 22 | Oregon | 2007 | OG |
| Anthony Trucks | 22 | Oregon | 2006 | OLB |
| O.J. Atogwe | 22 | Stanford | 2005 | S |
| Matt Grootegoed | 22 | USC | 2005 | S |
| Doug Nienhuis | 22 | OSU | 2005 | OG |
| Kirk Chambers | 22 | Stanford | 2004 | OT |
| Colin Branch | 22 | Stanford | 2003 | S |
| Casey Moore | 22 | Stanford | 2003 | FB |
| Kevin Ware | 22 | Washington | 2003 | TE |
| Kori Dickerson | 22 | USC | 2002 | FB |
| Lonnie Ford | 22 | USC | 2002 | DE |
| Wesly Mallard | 22 | Oregon | 2002 | S |
| Saul Patu | 22 | Oregon | 2001 | DE |
| Trent Gamble | 21 | Wyoming | 2000 | S |
| Kabeer Gbaja-Biamila | 21 | SDSU | 2000 | LB |
| Tim Provost | 21 | SJSU | 2003 | OT |
| Dustin Rykert | 21 | BYU | 2003 | OT |
| Logan Mankins | 21 | Fresno St | 2005 | OG |
| Donald Penn | 21 | Utah St | 2006 | OT |
| Manaia Brown | 21 | BYU | 2006 | DT |
| Daryn Colledge | 21 | Boise St | 2006 | OT |
| Leonard Peters | 21 | Hawaii | 2007 | S |
| Chris Denman | 21 | Fresno St | 2007 | OT |
| Tyler Schmitt | 21 | SDSU | 2008 | LS |
| Adam Bishop | 21 | Nevada | 2008 | TE |
| Jason Beauchamp | 21 | UNLV | 2010 | LB |
| Dontay Moch | 21 | Nevada | 2011 | LB |
| Mike Ball | 21 | Nevada | 2012 | RB |
| Zach Thomas | 21 | SDSU | 2022 | OG |
| Hunter Kampmoyer | 21 | Oregon | 2021 | TE |
| Kevin Thomson | 21 | Washington | 2021 | QB |
| Logan Wilson | 21 | Wyoming | 2020 | LB |
| Leki Fotu | 21 | Utah | 2020 | DL |
| Javelin Guidry | 21 | Utah | 2020 | CB |
| Davion Taylor | 21 | Colorado | 2020 | LB |
| Ben Burr-Kirven | 21 | Washington | 2019 | LB |
| Chuma Edoga | 21 | USC | 2019 | OT |
| Andre James | 21 | UCLA | 2019 | OT |
| Fred Warner | 21 | BYU | 2018 | LB |
| Keishawn Bierria | 21 | Washington | 2018 | ILB |
| Justin Davis | 21 | USC | 2017 | RB |
| Kamalei Correa | 21 | Boise St | 2016 | DE |
| Kyle Van Noy | 21 | BYU | 2014 | LB |
| Charles Leno | 21 | Boise St | 2014 | OG |
| Taylor Hart | 21 | Oregon | 2014 | DE |
| Josh Mauro | 21 | Stanford | 2014 | DE |
| Ziggy Ansah | 21 | BYU | 2013 | DE |
| Delano Howell | 21 | Stanford | 2012 | S |
| Jamaar Jarrett | 21 | ASU | 2012 | DE |
| Senio Kelemete | 21 | Washington | 2012 | OG |
| David Paulson | 21 | Oregon | 2012 | TE |
| Mike Mohamed | 21 | California | 2011 | ILB |
| Nate Solder | 21 | Colorado | 2011 | OT |
| Tyson Alualu | 21 | California | 2010 | DE |
| Charles Brown | 21 | USC | 2010 | OT |
| Travis Goethel | 21 | ASU | 2010 | ILB |
| Drew Radovich | 21 | USC | 2008 | OG |
| Ryan Torain | 21 | ASU | 2008 | RB |
| Justin Tryon | 21 | ASU | 2008 | CB |
| Mkristo Bruce | 21 | WSU | 2007 | DE |
| Ryan O'Callaghan | 21 | California | 2006 | OT |
| Lawrence Vickers | 21 | Colorado | 2006 | FB |
| Ben Emanuel | 21 | UCLA | 2005 | S |
| Jonathan Pollard | 21 | OSU | 2005 | OLB |
| Adam Snyder | 21 | Oregon | 2005 | OG |
| Marcell Allmond | 21 | USC | 2004 | CB |
| Sean Tufts | 21 | Colorado | 2004 | OLB |
| Brandon Drumm | 21 | Colorado | 2003 | FB |
| Justin Peelle | 21 | Oregon | 2002 | TE |
| Robert Thomas | 21 | UCLA | 2002 | OLB |
| Langston Walker | 21 | California | 2002 | OT |
| Marcus Bell | 21 | Arizona | 2000 | ILB |
| Ryan Tujague | 21 | WSU | 2000 | OG |
| Cedric Pittman | 20 | Nevada | 2000 | LB |
| Clark Haggans | 20 | Colorado St | 2000 | LB |
| Kevin Jordan | 20 | Fresno St | 2001 | OG |
| Justin Ena | 20 | BYU | 2002 | LB |
| Wendell Mathis | 20 | Fresno St | 2006 | RB |
| Marcus Smith | 20 | New Mexico | 2008 | WR |
| Kory Sperry | 20 | Colorado St | 2009 | TE |
| Gartrell Johnson | 20 | Colorado St | 2009 | RB |
| Carl Ihenacho | 20 | SJSU | 2010 | LB |
| Vai Taua | 20 | Nevada | 2011 | RB |
| Alex Green | 20 | Hawaii | 2011 | RB |
| Duke Ihenacho | 20 | SJSU | 2012 | S |
| Rishard Matthews | 20 | Nevada | 2012 | WR |
| George Iloka | 20 | Boise St | 2012 | S |
| Max Borghi | 20 | WSU | 2022 | RB |
| Brady Breeze | 20 | Oregon | 2021 | S |
| Amon-Ra St. Brown | 20 | USC | 2021 | WR |
| Terrell Burgess | 20 | Utah | 2020 | S |
| Cohl Cabral | 20 | ASU | 2020 | OL |
| Nick Harris | 20 | Washington | 2020 | OL |
| David Wells | 20 | SDSU | 2018 | TE |
| Leighton Vander Esch | 20 | Boise St | 2018 | LB |
| Uchenna Nwosu | 20 | USC | 2018 | EDGE |
| J.R. Tavai | 20 | USC | 2015 | OLB |
| Randall Telfer | 20 | USC | 2015 | TE |
| Demarcus Lawrence | 20 | Boise St | 2014 | DE |
| Rashaad Reynolds | 20 | OSU | 2014 | CB |
| Austin Seferian-Jenkins | 20 | Washington | 2014 | TE |
| Kenjon Barner | 20 | Oregon | 2013 | RB |
| Markus Wheaton | 20 | OSU | 2013 | WR |
| Josh Kaddu | 20 | Oregon | 2012 | OLB |
| Rulon Davis | 20 | California | 2009 | DE |
| Jeremiah Johnson | 20 | Oregon | 2009 | RB |
| Antoine Cason | 20 | Arizona | 2008 | CB |
| Adam Koets | 20 | OSU | 2007 | OT |
| Marshawn Lynch | 20 | California | 2007 | RB |
| Joe Newton | 20 | OSU | 2007 | TE |
| Michael Okwo | 20 | Stanford | 2007 | ILB |
| Dante Rosario | 20 | Oregon | 2007 | TE |
| Dallas Sartz | 20 | USC | 2007 | OLB |
| Gilbert Harris | 20 | Arizona | 2006 | FB |
| Brian Iwuh | 20 | Colorado | 2006 | OLB |
| Quinn Sypniewski | 20 | Colorado | 2006 | TE |
| Josh Parrish | 20 | WSU | 2004 | OT |
| Kerry Carter | 20 | Stanford | 2003 | RB |
| Mike Seidman | 20 | UCLA | 2003 | TE |
| DeShaun Foster | 20 | UCLA | 2002 | RB |
| Scott Fujita | 20 | California | 2002 | OLB |
| Victor Rogers | 20 | Colorado | 2002 | OG |
| Tom Ashworth | 20 | Colorado | 2001 | OG |
| Andre Carter | 20 | California | 2001 | DE |
| Peter Sirmon | 20 | Oregon | 2000 | ILB |
| Brian Gray | 19 | BYU | 2000 | CB |
| Rick Crowell | 19 | Colorado St | 2001 | LB |
| Pisa Tinoisamoa | 19 | Hawaii | 2003 | LB |
| Spencer Nead | 19 | BYU | 2003 | TE |
| Marviel Underwood | 19 | SDSU | 2005 | S |
| Legedu Naanee | 19 | Boise St | 2007 | WR |
| Erik Cook | 19 | New Mexico | 2010 | C |
| Ryan Mathews | 19 | Fresno St | 2010 | RB |
| Robert Malone | 19 | Fresno St | 2010 | P |
| Manase Tonga | 19 | BYU | 2010 | FB |
| Kealoha Pilares | 19 | Hawaii | 2011 | WR |
| Shea McClellin | 19 | Boise St | 2012 | LB |
| Avery Williams | 19 | Boise St | 2021 | CB |
| John Bates | 19 | Boise St | 2021 | TE |
| Frank Darby | 19 | ASU | 2021 | WR |
| Jevon Holland | 19 | Oregon | 2021 | S |
| Francis Bernard | 19 | Utah | 2020 | LB |
| Zack Moss | 19 | Utah | 2020 | RB |
| J.J. Taylor | 19 | Arizona | 2020 | RB |
| Kahale Warring | 19 | SDSU | 2019 | TE |
| Jalen Jelks | 19 | Oregon | 2019 | EDGE |
| Austin Corbett | 19 | Nevada | 2018 | OG |
| Peter Kalambayi | 19 | Stanford | 2018 | EDGE |
| Azeem Victor | 19 | Washington | 2018 | ILB |
| Chase Roullier | 19 | Wyoming | 2017 | C |
| Jimmy Pruitt | 19 | SJSU | 2016 | CB |
| Tevin Carter | 19 | Utah | 2016 | S |
| Austin Hooper | 19 | Stanford | 2016 | TE |
| Myles Jack | 19 | UCLA | 2016 | OLB |
| Jared Norris | 19 | Utah | 2016 | ILB |
| Paul Perkins | 19 | UCLA | 2016 | RB |
| Jay Ajayi | 19 | Boise St | 2015 | RB |
| Eric Kendricks | 19 | UCLA | 2015 | ILB |
| Steven Nelson | 19 | OSU | 2015 | CB |
| Hayes Pullard | 19 | USC | 2015 | ILB |
| Eric Rowe | 19 | Utah | 2015 | CB |
| Deone Bucannon | 19 | WSU | 2014 | S |
| Ka'Deem Carey | 19 | Arizona | 2014 | RB |
| Trent Murphy | 19 | Stanford | 2014 | DE |
| T.J. McDonald | 19 | USC | 2013 | S |
| Chris Galippo | 19 | USC | 2012 | ILB |
| Chris Owusu | 19 | Stanford | 2012 | WR |
| James Rodgers | 19 | OSU | 2012 | WR |
| Marc Tyler | 19 | USC | 2012 | RB |
| Anthony McCoy | 19 | USC | 2010 | TE |
| Chris McGaha | 19 | ASU | 2010 | WR |
| Kevin Thomas | 19 | USC | 2010 | CB |
| T.J. Ward | 19 | Oregon | 2010 | S |
| Damian Williams | 19 | USC | 2010 | WR |
| Keenan Lewis | 19 | OSU | 2009 | CB |
| Mark Bradford | 19 | Stanford | 2008 | WR |
| Bruce Davis | 19 | UCLA | 2008 | OLB |
| Stephen Berg | 19 | ASU | 2007 | OG |
| Trent Edwards | 19 | Stanford | 2007 | QB |
| Sabby Piscitelli | 19 | OSU | 2007 | S |
| Mike Bell | 19 | Arizona | 2006 | RB |
| Jerome Harrison | 19 | WSU | 2006 | RB |
| Zach Tuiasosopo | 19 | Washington | 2005 | FB |
| Brett Pierce | 19 | Stanford | 2004 | TE |
| Jason Shivers | 19 | ASU | 2004 | S |
| Solomon Bates | 19 | ASU | 2003 | ILB |
| Onterrio Smith | 19 | Oregon | 2003 | RB |
| Brian Allen | 19 | Stanford | 2002 | RB |
| Tank Williams | 19 | Stanford | 2002 | S |
| Nijrell Eason | 19 | ASU | 2001 | CB |
| Elliot Silvers | 19 | Washington | 2001 | OT |
| Jerry DeLoach | 19 | California | 2000 | DT |
| Jabari Issa | 19 | Washington | 2000 | DT |
| Terrelle Smith | 19 | ASU | 2000 | FB |
| Rob Morris | 18 | BYU | 2000 | LB |
| Ryan Hannam | 18 | New Mexico | 2002 | TE |
| Doug Jolley | 18 | BYU | 2002 | TE |
| Ben Miller | 18 | Air Force | 2002 | C |
| Joseph Hayes | 18 | SJSU | 2004 | OG |
| DonTrell Moore | 18 | New Mexico | 2006 | RB |
| Ryan Mouton | 18 | Hawaii | 2009 | CB |
| Cole Pemberton | 18 | Colorado St | 2010 | OT |
| Schuylar Oordt | 18 | New Mexico | 2011 | TE |
| Ryan Winterswyk | 18 | Boise St | 2011 | DE |
| Jaylen Watson | 18 | WSU | 2022 | CB |
| Trey McBride | 18 | Colorado St | 2022 | TE |
| Paulson Adebo | 18 | Stanford | 2021 | CB |
| Nick Pickett | 18 | Oregon | 2021 | S |
| Colby Parkinson | 18 | Stanford | 2020 | TE |
| Tyler Roemer | 18 | SDSU | 2019 | OT |
| Ugo Amadi | 18 | Oregon | 2019 | S |
| Bryce Love | 18 | Stanford | 2019 | RB |
| Tanner Carew | 18 | Oregon | 2018 | LS |
| Alani Fua | 18 | BYU | 2015 | LB |
| Robert Herron | 18 | Wyoming | 2014 | WR |
| Silas Redd | 18 | USC | 2014 | RB |
| George Uko | 18 | USC | 2014 | DT |
| Johnathan Franklin | 18 | UCLA | 2013 | RB |
| Chase Thomas | 18 | Stanford | 2013 | OLB |
| Trevin Wade | 18 | Arizona | 2012 | CB |
| Akeem Ayers | 18 | UCLA | 2011 | OLB |
| Brandon Burton | 18 | Utah | 2011 | CB |
| Chris Conte | 18 | California | 2011 | S |
| Ryan Whalen | 18 | Stanford | 2011 | WR |
| Jahvid Best | 18 | California | 2010 | RB |
| LeGarrette Blount | 18 | Oregon | 2010 | RB |
| Joe McKnight | 18 | USC | 2010 | RB |
| Cary Harris | 18 | USC | 2009 | CB |
| Wilrey Fontenot | 18 | Arizona | 2008 | CB |
| Trent Bray | 18 | OSU | 2006 | ILB |
| Maurice Jones-Drew | 18 | UCLA | 2006 | RB |
| Dale Robinson | 18 | ASU | 2006 | ILB |
| Hamza Abdullah | 18 | WSU | 2005 | S |
| J.J. Arrington | 18 | California | 2005 | RB |
| Alex Holmes | 18 | USC | 2005 | TE |
| Ryan Riddle | 18 | California | 2005 | DE |
| Jimmy Verdon | 18 | ASU | 2005 | DE |
| Arnold Parker | 18 | Utah | 2004 | S |
| Justin Bates | 18 | Colorado | 2003 | OG |
| Terrell Roberts | 18 | OSU | 2003 | CB |
| Greg Schindler | 18 | Stanford | 2003 | OG |
| Marques Anderson | 18 | UCLA | 2002 | S |
| Trung Canidate | 18 | Arizona | 2000 | RB |
| Chad Morton | 18 | USC | 2000 | RB |
| DaShon Polk | 18 | Arizona | 2000 | OLB |
| Erik Olson | 17 | Colorado St | 2000 | S |
| Courtney Anderson | 17 | SJSU | 2004 | TE |
| Harvey Dahl | 17 | Nevada | 2005 | OT |
| Aaron Francisco | 17 | BYU | 2005 | S |
| Andre Maddox | 17 | Boise St | 2005 | S |
| Derrick Martin | 17 | Wyoming | 2006 | CB |
| Marcus Demps | 17 | SDSU | 2006 | S |
| Marcus McCauley | 17 | Fresno St | 2007 | CB |
| Ryan Grice-Mullen | 17 | Hawaii | 2008 | WR |
| DeAndre Wright | 17 | New Mexico | 2009 | CB |
| Austin Collie | 17 | BYU | 2009 | WR |
| Ronnie Hillman | 17 | SDSU | 2012 | RB |
| Devon Wylie | 17 | Fresno St | 2012 | WR |
| Greg Bell | 17 | SDSU | 2022 | RB |
| Cole Turner | 17 | Nevada | 2022 | TE |
| Gary Brightwell | 17 | Arizona | 2021 | RB |
| Laviska Shenault Jr. | 17 | Colorado | 2020 | WR |
| Casey Toohill | 17 | Stanford | 2020 | LB |
| Taylor Rapp | 17 | Washington | 2019 | S |
| Evan Worthington | 17 | Colorado | 2019 | S |
| Tyrell Crosby | 17 | Oregon | 2018 | OT |
| Royce Freeman | 17 | Oregon | 2018 | RB |
| Daniel Brunskill | 17 | SDSU | 2017 | OT |
| Jayon Brown | 17 | UCLA | 2017 | ILB |
| Darrell Daniels | 17 | Washington | 2017 | TE |
| Tedric Thompson | 17 | Colorado | 2017 | S |
| Tyler Ervin | 17 | SJSU | 2016 | RB |
| Pearce Slater | 17 | SDSU | 2016 | OT |
| Byron Marshall | 17 | Oregon | 2016 | WR |
| Ezell Ruffin | 17 | SDSU | 2015 | WR |
| Alex Carter | 17 | Stanford | 2015 | CB |
| Marcus Peters | 17 | Washington | 2015 | CB |
| Tony Washington | 17 | Oregon | 2015 | OLB |
| Kerwynn Williams | 17 | Utah St | 2013 | RB |
| Khalid Wooten | 17 | Nevada | 2013 | CB |
| C.J. Anderson | 17 | California | 2013 | RB |
| Joseph Fauria | 17 | UCLA | 2013 | TE |
| Jawanza Starling | 17 | USC | 2013 | S |
| Stepfan Taylor | 17 | Stanford | 2013 | RB |
| Levine Toilolo | 17 | Stanford | 2013 | TE |
| Juron Criner | 17 | Arizona | 2012 | WR |
| Nate Williams | 17 | Washington | 2011 | S |
| Jim Dray | 17 | Stanford | 2010 | TE |
| Anthony Kimble | 17 | Stanford | 2009 | RB |
| Josh Barrett | 17 | ASU | 2008 | S |
| Terrence Wheatley | 17 | Colorado | 2008 | CB |
| Syndric Steptoe | 17 | Arizona | 2007 | WR |
| Darnell Bing | 17 | USC | 2006 | S |
| Russell Stewart | 17 | Stanford | 2001 | TE |
| Brad Bedell | 17 | Colorado | 2000 | OG |
| Fred Jones | 17 | Colorado | 2000 | OLB |
| Ben Kelly | 17 | Colorado | 2000 | CB |
| Orlando Huff | 16 | Fresno St | 2001 | LB |
| Chad Setterstrom | 16 | New Mexico | 2003 | OG |
| Jamaal Brimmer | 16 | UNLV | 2005 | S |
| E.J. Whitley | 16 | UNLV | 2006 | OT |
| Eric Wright | 16 | UNLV | 2007 | CB |
| Dwight Lowery | 16 | SJSU | 2008 | CB |
| Greg Dulcich | 16 | UCLA | 2022 | TE |
| Verone McKinley III | 16 | Oregon | 2022 | S |
| Greg Dulcich | 16 | UCLA | 2022 | TE |
| Darren Hall | 16 | SDSU | 2021 | CB |
| Simi Fehoko | 16 | Stanford | 2021 | WR |
| David Woodward | 16 | Utah St | 2020 | LB |
| Devin Asiasi | 16 | UCLA | 2020 | TE |
| Iman Lewis-Marshall | 16 | USC | 2019 | CB |
| Justin Reid | 16 | Stanford | 2018 | S |
| Chidobe Awuzie | 16 | Colorado | 2017 | CB |
| Stephen Anderson | 16 | California | 2016 | TE |
| Su'A Cravens | 16 | USC | 2016 | OLB |
| Devante Davis | 16 | UNLV | 2015 | WR |
| Aaron Davis | 16 | Colorado St | 2015 | LB |
| Nevin Lawson | 16 | Utah St | 2014 | CB |
| Isaiah Burse | 16 | Fresno St | 2014 | WR |
| Brandin Cooks | 16 | OSU | 2014 | WR |
| Richard Rodgers | 16 | California | 2014 | TE |
| Will Davis | 16 | Utah St | 2013 | CB |
| Desmond Trufant | 16 | Washington | 2013 | CB |
| Ronald Johnson | 16 | USC | 2011 | WR |
| Richard Sherman | 16 | Stanford | 2011 | CB |
| Shareece Wright | 16 | USC | 2011 | CB |
| Keaton Kristick | 16 | ASU | 2010 | OLB |
| Devin Ross | 16 | Arizona | 2010 | CB |
| Husain Abdullah | 16 | WSU | 2008 | S |
| Evan Moore | 16 | Stanford | 2008 | TE |
| Dante Hughes | 16 | California | 2007 | CB |
| Copeland Bryan | 16 | Arizona | 2006 | DE |
| Erik Coleman | 16 | WSU | 2004 | S |
| Will Poole | 16 | USC | 2004 | CB |
| Nnamdi Asomugha | 16 | California | 2003 | CB |
| Donald Strickland | 16 | Colorado | 2003 | CB |
| George Wrighster | 16 | Oregon | 2003 | TE |
| Michael Lewis | 16 | Colorado | 2002 | S |
| Ifeanyi Ohalete | 16 | USC | 2001 | S |
| Larry Ned | 15 | SDSU | 2002 | RB |
| Freddy Keiaho | 15 | SDSU | 2006 | LB |
| Todd Watkins | 15 | BYU | 2006 | WR |
| Anthony Pudewell | 15 | Nevada | 2007 | TE |
| Jonny Harline | 15 | BYU | 2007 | TE |
| Gerald Alexander | 15 | Boise St | 2007 | S |
| Jake Ingram | 15 | Hawaii | 2009 | LS |
| Chastin West | 15 | Fresno St | 2010 | WR |
| Greg Salas | 15 | Hawaii | 2011 | WR |
| Jake Curhan | 15 | California | 2021 | OL |
| Deommodore Lenoir | 15 | Oregon | 2021 | CB |
| Jaylon Johnson | 15 | Utah | 2020 | CB |
| Dezmon Patmon | 15 | WSU | 2020 | WR |
| Evan Weaver | 15 | California | 2020 | LB |
| Dax Raymond | 15 | Utah St | 2019 | TE |
| Cameron Smith | 15 | USC | 2019 | LB |
| Kaden Smith | 15 | Stanford | 2019 | TE |
| Kalen Ballage | 15 | ASU | 2018 | RB |
| Will Dissly | 15 | Washington | 2018 | TE |
| Ryan Nall | 15 | OSU | 2018 | RB |
| Dalton Schultz | 15 | Stanford | 2018 | TE |
| Brian Hill | 15 | Wyoming | 2017 | RB |
| Brian Allen | 15 | Utah | 2017 | CB |
| Budda Baker | 15 | Washington | 2017 | S |
| JuJu Smith-Schuster | 15 | USC | 2017 | WR |
| Sam Tevi | 15 | Utah | 2017 | OT |
| Chad Wheeler | 15 | USC | 2017 | OT |
| Kyler Fackrell | 15 | Utah St | 2016 | LB |
| Anthony Jefferson | 15 | UCLA | 2015 | S |
| Marqueston Huff | 15 | Wyoming | 2014 | S |
| Nat Berhe | 15 | SDSU | 2014 | S |
| Anthony Barr | 15 | UCLA | 2014 | OLB |
| Colt Lyerla | 15 | Oregon | 2014 | TE |
| Ed Reynolds | 15 | Stanford | 2014 | S |
| Stefphon Jefferson | 15 | Nevada | 2013 | RB |
| Robbie Rouse | 15 | Fresno St | 2013 | RB |
| LaMichael James | 15 | Oregon | 2012 | RB |
| David Reed | 15 | Utah | 2010 | WR |
| Kahlil Bell | 15 | UCLA | 2009 | RB |
| Paul Fanaika | 15 | ASU | 2009 | OG |
| Morris Wooten | 15 | ASU | 2009 | ILB |
| Dennis Keyes | 15 | UCLA | 2008 | S |
| Pat Lee | 15 | Colorado | 2008 | CB |
| Michael Johnson | 15 | Arizona | 2007 | S |
| Scott Ware | 15 | USC | 2006 | S |
| Karl Paymah | 15 | WSU | 2005 | CB |
| Bobby Purify | 15 | Colorado | 2005 | RB |
| Adimchinobi Echemandu | 15 | California | 2004 | RB |
| Matt Ware | 15 | UCLA | 2004 | S |
| Delvon Flowers | 15 | ASU | 2002 | RB |
| Sean Brewer | 14 | SJSU | 2001 | TE |
| John Howell | 14 | Colorado St | 2001 | S |
| Paris Gaines | 14 | Fresno St | 2002 | FB |
| Broderick Lancaster | 14 | Colorado St | 2002 | OG |
| Colby Bockwoldt | 14 | BYU | 2004 | LB |
| Abraham Elimimian | 14 | Hawaii | 2005 | CB |
| Dwayne Wright | 14 | Fresno St | 2007 | RB |
| Drisan James | 14 | Boise St | 2007 | WR |
| Chris Owens | 14 | SJSU | 2009 | CB |
| Kevin Jurovich | 14 | SJSU | 2010 | WR |
| Seyi Aijirotutu | 14 | Fresno St | 2010 | WR |
| DeMarco Sampson | 14 | SDSU | 2011 | WR |
| Austin Pettis | 14 | Boise St | 2011 | WR |
| Dax Milne | 14 | BYU | 2021 | WR |
| Lorenzo Burns | 14 | Arizona | 2021 | CB |
| Tony Brown | 14 | Colorado | 2020 | WR |
| Ashtyn Davis | 14 | California | 2020 | S |
| Juwan Johnson | 14 | Oregon | 2020 | WR |
| Keesean Johnson | 14 | Fresno St | 2019 | WR |
| Bisi Johnson | 14 | Colorado St | 2019 | WR |
| Byron Murphy | 14 | Washington | 2019 | CB |
| Joe Williams | 14 | Utah | 2017 | RB |
| Marcus Williams | 14 | Utah | 2017 | S |
| D.J. Foster | 14 | ASU | 2016 | WR |
| Damarious Randall | 14 | ASU | 2015 | S |
| Davante Adams | 14 | Fresno St | 2014 | WR |
| Josh Huff | 14 | Oregon | 2014 | WR |
| Cassius Marsh | 14 | UCLA | 2014 | DE |
| Mike Edwards | 14 | Hawaii | 2013 | CB |
| Phillip Thomas | 14 | Fresno St | 2013 | S |
| Robert Woods | 14 | USC | 2013 | WR |
| Cliff Harris | 14 | Oregon | 2012 | CB |
| Jermaine Kearse | 14 | Washington | 2012 | WR |
| Darron Thomas | 14 | Oregon | 2012 | QB |
| Nyan Boateng | 14 | California | 2010 | WR |
| Wopamo Osaisai | 14 | Stanford | 2009 | CB |
| Jaison Williams | 14 | Oregon | 2009 | WR |
| Lavelle Hawkins | 14 | California | 2008 | WR |
| Chris Horton | 14 | UCLA | 2008 | S |
| Terrell Thomas | 14 | USC | 2008 | CB |
| Justin Wyatt | 14 | USC | 2006 | CB |
| Stanley Wilson | 14 | Stanford | 2005 | CB |
| Antwoine Sanders | 14 | Utah | 2003 | S |
| Rashon Spikes | 13 | Boise St | 2000 | RB |
| Dexter Wynn | 13 | Colorado St | 2004 | CB |
| Travis Brown | 13 | New Mexico | 2008 | WR |
| Ryan Wolfe | 13 | UNLV | 2010 | WR |
| Brandyn Thompson | 13 | Boise St | 2011 | CB |
| Evan Tyler | 13 | Boise St | 2021 | S |
| Isaiah Dunn | 13 | OSU | 2021 | DB |
| Jermar Jefferson | 13 | OSU | 2021 | RB |
| Thomas Graham Jr. | 13 | Oregon | 2021 | CB |
| Elijah Molden | 13 | Washington | 2021 | DB |
| Connor Wedington | 13 | Stanford | 2021 | WR |
| Michael Pittman | 13 | USC | 2020 | WR |
| Andre Chachere | 13 | SJSU | 2018 | CB |
| Rashaad Penny | 13 | SDSU | 2018 | RB |
| Steven Mitchell | 13 | USC | 2018 | WR |
| Jalen Robinette | 13 | Air Force | 2017 | WR |
| Rashard Higgins | 13 | Colorado St | 2016 | WR |
| Bralon Addison | 13 | Oregon | 2016 | WR |
| Josh Harper | 13 | Fresno St | 2015 | WR |
| Dres Anderson | 13 | Utah | 2015 | WR |
| Jordan Richards | 13 | Stanford | 2015 | S |
| Daniel Sorenson | 13 | BYU | 2014 | S |
| Cody Hoffman | 13 | BYU | 2014 | WR |
| Shaquelle Evans | 13 | UCLA | 2014 | WR |
| Duke Williams | 13 | Nevada | 2013 | S |
| Khaled Holmes | 13 | USC | 2013 | C |
| Josh Hubner | 13 | ASU | 2013 | P |
| Bill Bentley | 13 | Colorado | 2012 | CB |
| Cory Harkey | 13 | UCLA | 2012 | TE |
| Casey Matthews | 13 | Oregon | 2011 | ILB |
| Riar Geer | 13 | Colorado | 2010 | FB |
| Stafon Johnson | 13 | USC | 2010 | RB |
| Sammie Stroughter | 13 | OSU | 2009 | WR |
| Brandon Browner | 13 | OSU | 2005 | CB |
| Reuben Droughns | 13 | Oregon | 2000 | RB |
| Shaunard Harts | 12 | Boise St | 2001 | S |
| Jeff Shoate | 12 | SDSU | 2004 | CB |
| Richard Marshall | 12 | Fresno St | 2006 | CB |
| Davone Bess | 12 | Hawaii | 2008 | WR |
| Curtis Marsh | 12 | Utah St | 2011 | CB |
| Vincent Brown | 12 | SDSU | 2011 | WR |
| Keith Taylor | 12 | Washington | 2021 | DB |
| Eno Benjamin | 12 | ASU | 2020 | RB |
| Darnay Holmes | 12 | UCLA | 2020 | CB |
| Jeff Allison | 12 | Fresno St | 2019 | LB |
| Dillon Mitchell | 12 | Oregon | 2019 | WR |
| Demario Richard | 12 | ASU | 2018 | RB |
| Shalom Luani | 12 | WSU | 2017 | S |
| Hunter Sharp | 12 | Utah St | 2016 | WR |
| Darian Thompson | 12 | Boise St | 2016 | S |
| Devon Cajuste | 12 | Stanford | 2016 | WR |
| Thomas Duarte | 12 | UCLA | 2016 | TE |
| Kevon Seymour | 12 | USC | 2016 | CB |
| Nelson Spruce | 12 | Colorado | 2016 | WR |
| Nelson Agholor | 12 | USC | 2015 | WR |
| Marc Anthony | 12 | California | 2013 | CB |
| Keelan Johnson | 12 | ASU | 2013 | S |
| Steve Williams | 12 | California | 2013 | CB |
| Troy Nolan | 12 | ASU | 2009 | S |
| Dashon Goldson | 12 | Washington | 2007 | S |
| Ricky Manning | 12 | UCLA | 2003 | CB |
| Omare Lowe | 12 | Washington | 2002 | CB |
| Dave Minnich | 12 | WSU | 2002 | RB |
| Lamont Thompson | 12 | WSU | 2002 | S |
| Zayne Anderson | 11 | BYU | 2021 | LB |
| Brandon Aiyuk | 11 | ASU | 2020 | WR |
| Quenton Meeks | 11 | Stanford | 2018 | DB |
| Damontae Kazee | 11 | SDSU | 2017 | CB |
| Kevin Davis | 11 | Colorado St | 2017 | LB |
| Treston DeCoud | 11 | OSU | 2017 | CB |
| Chad Hansen | 11 | California | 2017 | WR |
| Kevin King | 11 | Washington | 2017 | CB |
| Gabe Marks | 11 | WSU | 2017 | WR |
| Trevor Davis | 11 | California | 2016 | WR |
| Javorius Allen | 11 | USC | 2015 | RB |
| Rahim Moore | 11 | UCLA | 2011 | S |
| Alterraun Verner | 11 | UCLA | 2010 | CB |
| Kyle Williams | 11 | ASU | 2010 | WR |
| Rudy Carpenter | 11 | ASU | 2009 | QB |
| Eric Weddle | 11 | Utah | 2007 | S |
| Keith Lewis | 11 | Oregon | 2004 | S |
| Virgil Williams | 11 | WSU | 2004 | S |
| Marcus Trufant | 11 | WSU | 2003 | CB |
| Damen Wheeler | 11 | Colorado | 2000 | CB |
| Kevin Thomas | 10 | UNLV | 2002 | CB |
| Mike Bell | 10 | Fresno St | 2019 | S |
| Michael Gallup | 10 | Colorado St | 2018 | WR |
| Christian McCaffrey | 10 | Stanford | 2017 | RB |
| Kaelin Clay | 10 | Utah | 2015 | WR |
| Bene' Benwikere | 10 | SJSU | 2014 | CB |
| Leon McFadden | 10 | SDSU | 2013 | CB |
| Nickell Robey | 10 | USC | 2013 | CB |
| Sean Smith | 10 | Utah | 2009 | CB |
| Eric Frampton | 10 | WSU | 2007 | S |
| Rashad Bauman | 10 | Oregon | 2002 | CB |
| Kris Richard | 10 | USC | 2002 | CB |
| Rashidi Barnes | 10 | Colorado | 2000 | S |
| Erick Streelman | 9 | Nevada | 2003 | TE |
| Marko Mitchell | 9 | Nevada | 2009 | WR |
| Bailey Gaither | 9 | SJSU | 2021 | WR |
| Isaiah Hodgins | 9 | OSU | 2020 | WR |
| Andrew Wingard | 9 | Wyoming | 2019 | S |
| Alijah Holder | 9 | Stanford | 2019 | CB |
| Kameron Kelly | 9 | SDSU | 2018 | S |
| Cedrick Wilson | 9 | Boise St | 2018 | WR |
| Victor Bolden Jr. | 9 | OSU | 2017 | WR |
| Cayleb Jones | 9 | Arizona | 2016 | WR |
| Dennis Weathersby | 9 | OSU | 2003 | CB |
| Jonathon Amaya | 8 | Nevada | 2010 | S |
| Jordan Lasley | 8 | UCLA | 2018 | WR |
| Darreus Rogers | 8 | USC | 2017 | WR |
| De'Anthony Thomas | 8 | Oregon | 2014 | RB |
| Jordan Poyer | 8 | OSU | 2013 | CB |
| Brandon Hughes | 8 | OSU | 2009 | CB |
| Aric Williams | 8 | OSU | 2005 | CB |
| A.J. Jefferson | 7 | Fresno St | 2010 | CB |
| Tyler Vaughns | 7 | USC | 2021 | WR |
| Marquess Wilson | 7 | WSU | 2013 | WR |
| Darrell Brooks | 7 | Arizona | 2006 | S |
| Nahshon Wright | 6 | OSU | 2021 | DB |
| Jordan Miller | 6 | Washington | 2019 | CB |
| Chris McKenzie | 6 | ASU | 2005 | CB |
| Donnel Pumphrey | 5 | SDSU | 2017 | RB |
| Jamel Hamler | 4 | Fresno St | 2011 | WR |
---
—More from Staff—