Posted on November 14, 2023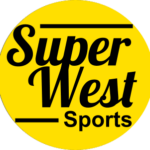 By SuperWest Sports Staff
A
side from wins and losses, attendance may well be the most meaningful measurement of how well a college football team is doing in the course of a season.
Not only do healthy ticket sales reflect a team's on-the-field success in a given season, but they also pay the bills for a substantial share of an athletic department's expenses.
However, a game's reported attendance number doesn't always tell the whole story of a program's success or failure. Athletic department budgets vary, and a number that foots the bill for one school may not cut muster for another.
Washington State will never fit 60,000 fans in its 33,000-seat venue, but selling out Martin Stadium every game in a season will likely do more for the WSU athletic department than the same 33,000 weekly attendance figure would do for Washington or USC.
Consequently, the attendance tables show each team's attendance both by totals and by percentage of capacity.
Below are tables showing the stadium capacities for all 25 SuperWest teams, a running summation of attendance totals and averages for the 2023 season, and tables showing the totals for each week of the season.
(Hawai'i is temporarily playing in TC Ching's Athletic Complex until the New Aloha Stadium Entertainment District is completed.)
Stadium Capacities
| Team | Stadium Name | Capacity |
| --- | --- | --- |
| Air Force | Falcon Stadium | 46,692 |
| Arizona | Arizona Stadium | 50,800 |
| ASU | Mountain America Stadium | 53,599 |
| Boise State | Albertsons Stadium | 36,387 |
| BYU | LaVell Edwards Stadium | 63,470 |
| Cal | Memorial Stadium | 63,000 |
| Colorado | Folsom Field | 50,183 |
| Colorado State | Canvas Stadium | 36,500 |
| Fresno State | Valley Children's Stadium | 40,727 |
| Hawai'i | TC Ching's Athletic Complex | 17,000 |
| Nevada | Mackay Stadium | 30,000 |
| New Mexico | University Stadium | 39,224 |
| Oregon | Autzen Stadium | 54,000 |
| Oregon State | Reser Stadium | 35,548 |
| San Diego State | Snapdragon Stadium | 35,000 |
| San Jose State | CEFCU Stadium | 30,456 |
| Stanford | Stanford Stadium | 50,424 |
| UCLA | Rose Bowl | 88,565 |
| UNLV | Allegiant Stadium | 65,000 |
| USC | LA Coliseum | 77,500 |
| Utah | Rice-Eccles Stadium | 51,444 |
| Utah State | Maverik Stadium | 25,513 |
| Washington | Husky Stadium | 70,138 |
| WSU | Martin Stadium | 32,952 |
| Wyoming | War Memorial Stadium | 29,181 |
2023 Season Running Totals and Averages
| Team | Homes Games | Total Attendance | Average Att | % Capacity |
| --- | --- | --- | --- | --- |
| Colorado | 6 | 449,691 | 53,180 | 106% |
| Oregon | 7 | 428,236 | 55,895 | 104% |
| Oregon State | 6 | 221,813 | 36,969 | 104% |
| Utah | 7 | 367,495 | 52,499 | 102% |
| Boise State | 6 | 215,203 | 35,867 | 99% |
| BYU | 6 | 371,665 | 61,944 | 98% |
| Fresno State | 6 | 239,636 | 39,939 | 98% |
| Washington | 7 | 481,698 | 68,814 | 98% |
| Arizona | 6 | 283,920 | 47,320 | 93% |
| ASU | 8 | 390,756 | 48,845 | 91% |
| USC | 7 | 462,494 | 66,071 | 85% |
| WSU | 6 | 168,138 | 28,023 | 85% |
| Wyoming | 7 | 162,143 | 23,163 | 79% |
| Utah State | 6 | 115,693 | 19,282 | 76% |
| Colorado State | 6 | 159,054 | 26,509 | 73% |
| SDSU | 7 | 173,821 | 24,832 | 71% |
| Stanford | 7 | 232,532 | 33,219 | 66% |
| Hawai'i | 7 | 78,758 | 11,251 | 66% |
| Cal | 6 | 232,105 | 38,684 | 61% |
| Nevada | 6 | 102,077 | 17,013 | 57% |
| SJSU | 6 | 100,823 | 16,804 | 55% |
| UCLA | 6 | 287,703 | 47,951 | 54% |
| Air Force | 5 | 125,296 | 25,049 | 54% |
| New Mexico | 6 | 95,894 | 15,982 | 41% |
| UNLV | 6 | 141,964 | 23,661 | 36% |
Week 13 Attendance
| Home Team | Opponent | Attendance | % Capacity |
| --- | --- | --- | --- |
| Oregon | Oregon State | 59,987 | 111% |
| Washington | WSU | 71,312 | 102% |
| Utah | Colorado | 51,595 | 100% |
| Boise State | Air Force | 36,390 | 100% |
| ASU | Arizona | 53,414 | 100% |
| Hawai'i | Colorado State | 11,013 | 65% |
| SDSU | Fresno State | 22,000 | 63% |
| Stanford | Notre Dame | 30,901 | 61% |
| UCLA | Cal | 42,439 | 48% |
| Nevada | Wyoming | 12,044 | 40% |
| UNLV | SJSU | 25,554 | 39% |
| New Mexico | Utah State | 12,094 | 31% |
Week 12 Attendance
| Home Team | Opponent | Attendance | % Capacity |
| --- | --- | --- | --- |
| Oregon State | Washington | 38,415 | 108% |
| Stanford | Cal | 52,971 | 105% |
| BYU | Oklahoma | 63,714 | 100% |
| Arizona | Utah | 50,800 | 100% |
| Fresno State | New Mexico | 38,569 | 95% |
| USC | UCLA | 72,244 | 93% |
| WSU | Colorado | 27,869 | 85% |
| ASU | Oregon | 44,741 | 83% |
| Utah State | Boise State | 17,821 | 70% |
| Wyoming | Hawai'i | 18,233 | 62% |
| Colorado State | Nevada | 20,121 | 55% |
| SJSU | SDSU | 16,224 | 53% |
| Air Force | UNLV | 23,574 | 50% |
Week 11 Attendance
| Home Team | Opponent | Attendance | % Capacity |
| --- | --- | --- | --- |
| Oregon | USC | 59,957 | 111% |
| Colorado | Arizona | 52,788 | 105% |
| Oregon State | Stanford | 37,107 | 104% |
| Washington | Utah | 70,976 | 101% |
| BYU | Iowa State | 60,754 | 96% |
| Boise State | New Mexico | 34,076 | 94% |
| Hawai'i | Air Force | 12,742 | 75% |
| Utah State | Nevada | 17,760 | 70% |
| UCLA | ASU | 56,436 | 64% |
| SJSU | Fresno State | 18,886 | 62% |
| Cal | WSU | 38,155 | 61% |
| Colorado State | SDSU | 22,033 | 60% |
| UNLV | Wyoming | 25,568 | 39% |
Week 10 Attendance
| Home Team | Opponent | Attendance | % Capacity |
| --- | --- | --- | --- |
| Colorado | Oregon State | 52,725 | 105% |
| Utah | ASU | 52,104 | 101% |
| Fresno State | Boise State | 41,031 | 101% |
| Oregon | Cal | 54,046 | 100% |
| Wyoming | Colorado State | 27,905 | 96% |
| USC | Washington | 72,243 | 93% |
| Arizona | UCLA | 44,956 | 88% |
| WSU | Stanford | 24,385 | 74% |
| SDSU | Utah State | 23,096 | 66% |
| Nevada | Hawai'i | 15,540 | 52% |
| New Mexico | UNLV | 12,353 | 31% |
Week 9 Attendance
| Home Team | Opponent | Attendance | % Capacity |
| --- | --- | --- | --- |
| Utah | Oregon | 53,586 | 104% |
| Fresno State | UNLV | 41,031 | 101% |
| Boise State | Wyoming | 35,189 | 97% |
| Arizona | Oregon State | 45,023 | 89% |
| ASU | WSU | 47,284 | 88% |
| UCLA | Colorado | 71,343 | 81% |
| Cal | USC | 43,716 | 69% |
| Hawai'i | SJSU | 11,486 | 68% |
| Colorado State | Air Force | 22,570 | 62% |
| Stanford | Washington | 24,381 | 48% |
| Nevada | New Mexico | 13,083 | 44% |
Week 8 Attendance
| Home Team | Opponent | Attendance | % Capacity |
| --- | --- | --- | --- |
| Oregon | WSU | 58,886 | 109% |
| BYU | Texas Tech | 63,523 | 100% |
| Washington | ASU | 68,379 | 97% |
| USC | Utah | 61,551 | 79% |
| SDSU | Nevada | 27,122 | 77% |
| Stanford | UCLA | 30,225 | 60% |
| SJSU | Utah St | 15,028 | 49% |
| New Mexico | Hawai'i | 13,723 | 35% |
| UNLV | Colorado St | 22,585 | 35% |
Week 7 Attendance
| Home Team | Opponent | Attendance | % Capacity |
| --- | --- | --- | --- |
| Colorado | Stanford | 53,154 | 106% |
| Oregon State | UCLA | 37,600 | 106% |
| Washington | Oregon | 71,321 | 102% |
| Utah | Cal | 52,115 | 101% |
| Colorado St | Boise St | 34,901 | 96% |
| Nevada | UNLV | 24,578 | 82% |
| WSU | Arizona | 26,155 | 79% |
| Utah St | Fresno St | 17,220 | 67% |
| Air Force | Wyoming | 28,311 | 61% |
| Hawai'i | SDSU | 10,039 | 59% |
| New Mexico | SJSU | 13,027 | 33% |
Week 6 Attendance
| Home Team | Opponent | Attendance | % Capacity |
| --- | --- | --- | --- |
| Boise St | SJSU | 37,491 | 103% |
| ASU | Colorado | 54,086 | 101% |
| Utah State | Colorado State | 22,864 | 90% |
| USC | Arizona | 62,916 | 81% |
| Wyoming | Fresno State | 20,788 | 71% |
| Cal | Oregon State | 34,930 | 55% |
| UCLA | WSU | 35,437 | 40% |
Week 5 Attendance
| Home Team | Opponent | Attendance | % Capacity |
| --- | --- | --- | --- |
| Colorado | USC | 54,032 | 108% |
| Oregon State | Utah | 37,372 | 105% |
| BYU | Cincinnati | 63,834 | 100% |
| Arizona | Washington | 50,800 | 100% |
| Fresno State | Nevada | 39,246 | 96% |
| Wyoming | New Mexico | 25,477 | 87% |
| Colorado State | Utah Tech | 27,932 | 77% |
| Stanford | Oregon | 32,160 | 64% |
| Cal | ASU | 34,353 | 55% |
| Air Force | SDSU | 24,869 | 53% |
| UNLV | Hawai'i | 25,328 | 39% |
Week 4 Attendance 
| Home Team | Opponent | Attendance | % Capacity |
| --- | --- | --- | --- |
| Oregon | Colorado | 59,889 | 111% |
| Utah | UCLA | 52,919 | 103% |
| ASU | USC | 54,166 | 101% |
| WSU | Oregon State | 33,111 | 100% |
| Washington | Cal | 69,107 | 99% |
| Fresno State | Kent State | 38,728 | 95% |
| Utah State | James Madison | 19,994 | 78% |
| Stanford | Arizona | 38,046 | 75% |
| Wyoming | App State | 21,169 | 73% |
| SDSU | Boise State | 23,374 | 67% |
| Hawai'i | New Mexico State | 10,254 | 60% |
| SJSU | Air Force | 16,124 | 53% |
Week 3 Attendance
| Home Team | Opponent | Attendance | % Capacity |
| --- | --- | --- | --- |
| Colorado | Colorado State | 53,141 | 106% |
| Utah | Weber State | 51,532 | 100% |
| Oregon State | SDSU | 35,591 | 100% |
| Boise State | North Dakota | 35,610 | 98% |
| Oregon | Hawai'i | 52,779 | 98% |
| Arizona | UTEP | 44,182 | 87% |
| ASU | Fresno State | 46,723 | 87% |
| WSU | Northern Colorado | 23,594 | 72% |
| New Mexico | New Mexico State | 27,414 | 70% |
| Cal | Idaho | 36,810 | 58% |
| Nevada | Kansas | 16,980 | 57% |
| Stanford | Sacramento State | 23,848 | 47% |
| UCLA | NC Carolina | 38,343 | 43% |
| Air Force | Utah State | 18,400 | 39% |
| UNLV | Vanderbilt | 22,582 | 35% |
Week 2 Attendance
| Home Team | Opponent | Attendance | % Capacity |
| --- | --- | --- | --- |
| Colorado | Nebraska | 53,241 | 106% |
| Fresno State | Eastern Washington | 41,031 | 101% |
| Boise State | UCF | 36,447 | 100% |
| Oregon State | UC Davis | 35,728 | 100% |
| WSU | Wisconsin | 33,024 | 100% |
| BYU | Southern Utah | 60,834 | 96% |
| SDSU | UCLA | 32,017 | 91% |
| Washington | Tulsa | 63,128 | 90% |
| USC | Stanford | 67,213 | 87% |
| ASU | Oklahoma State | 42,569 | 79% |
| Utah State | Idaho State | 20,034 | 79% |
| Wyoming | Portland State | 22,121 | 76% |
| Cal | Auburn | 44,141 | 70% |
| Nevada | Idaho | 19,852 | 66% |
| Hawai'i | Albany | 9,485 | 56% |
| SJSU | Cal Poly | 14,224 | 47% |
| New Mexico | Tennessee Tech | 17,279 | 44% |
Week 1 Attendance
| Home Team | Opponent | Attendance | % Capacity |
| --- | --- | --- | --- |
| Utah | Florida | 53,644 | 104% |
| Washington | Boise State | 67,475 | 96% |
| Arizona | NAU | 48,159 | 95% |
| BYU | Sam Houston | 59,006 | 93% |
| Wyoming | Texas Tech | 26,450 | 91% |
| Colorado St | WSU | 31,497 | 86% |
| Oregon | Portland State | 45,723 | 85% |
| Hawai'i | Stanford | 13,739 | 81% |
| USC | Nevada | 62,916 | 81% |
| ASU | Southern Utah | 42,569 | 79% |
| SJSU | Oregon State | 20,337 | 67% |
| Air Force | Robert Morris | 30,142 | 65% |
| SDSU | Idaho State | 22,345 | 64% |
| UCLA | Coastal Carolina | 43,705 | 49% |
| UNLV | Bryant | 20,347 | 31% |
Week 0 Attendance
| Home Team | Opponent | Attendance | % Capacity |
| --- | --- | --- | --- |
| SDSU | Ohio | 23,687 | 68% |
| USC | SJSU | 63,411 | 82% |
---
—More from Staff—