Posted on June 2, 2023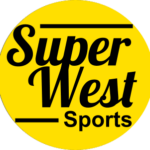 By SuperWest Sports Staff
T
he Pac-12 recently announced the television schedule for the first three weeks of the 2023 football season, in addition to kickoff times and television selections for all "special date" games, covering all Friday matchups.
The 2023-24 Bowl Schedule has also been announced.
We've updated our Pac-12 Schedule accordingly, with TV times listed both by week and by team, with the Conference-affiliated bowl dates and times at the bottom.
Pairing a competitive nine-game Conference schedule with a slate of marquee non-conference matchups, the 2023 schedule includes:

– 10 games against Power Five opponents outside of the Pac-12 and two more against Notre Dame
– Five contests against non-conference teams that finished in the final AP Top 25 rankings and two more against teams receiving votes.
– 18 games against non-conference teams that played in bowl games (15 schools) and another three against teams that participated in the FCS playoffs
– 15 games against Group of Five opponents
The 202\3 football season is set to open with one game in Week Zero as USC and the reigning Heisman Trophy winner Caleb Williams host San Jose State on Saturday, August 26.
In keeping with tradition, rivalry games will be played over the final two weeks of the regular season, followed by the Pac-12 Football Championship Game, which will take place for the third straight year at Allegiant Stadium in Las Vegas, Nev., on Friday, December 1.
The schedule includes at least one Thursday matchup (in Week One) and at least six Friday matchups, with Arizona at USC in Week Six still to be decided on Friday vs. Saturday.
A combination of the ESPN channels, ABC, FOX, and FS1 will broadcast 45 games nationally, including the Pac-12 Championship Game, while Pac-12 Networks will offer 35 games to a national audience. Exact broadcast schedules will be determined at a later date.
– Summary compiled from Pac-12 Conference sources
2023 Pac-12 Schedules by Week
Saturday, Aug. 26
San Jose State at USC, 5:00 pm, Pac-12
Thursday, Aug. 31
Florida at Utah, 5:00 pm, ESPN
Southern Utah at Arizona State, 7:00 pm, Pac-12
Friday, Sept. 1
Stanford at Hawaii, 8:00 pm, CBS Sports
Saturday, Sept. 2
Colorado at TCU, 9:00 am, FOX
Portland State at Oregon, 12:00 pm, Pac-12
Boise State at Washington, 12:30 pm, ABC
Cal at North Texas, 1:00 pm, ESPNU
Nevada at USC, 3:30 pm, Pac-12
WSU at Colorado State, 4:00 pm, CBS Sports
NAU at Arizona, 7:00 pm, Pac-12
Coastal Carolina at UCLA, 7:30 pm, ESPN
Sunday, Sept. 3
Oregon State at San Jose State, 12:30 pm, CBS
Saturday, Sept. 9
Nebraska at Colorado, 9:00 am, FOX
Utah at Baylor, 9:00 am, ESPN
Tulsa at Washington, 2:00 pm, Pac-12
Oregon at Texas Tech, 4:00 pm, FOX
Wisconsin at WSU, 4:30 pm, ABC
UCLA at SDSU, 4:30 pm, CBS
Arizona at Miss St, 4:30 pm, SEC Network
UC Davis at Oregon St, 6:00 pm, Pac-12
Oklahoma St at ASU, 7:30 pm, FS1
Auburn at Cal, 7:30 pm, ESPN
Stanford at USC, 7:30 pm, FOX
Saturday, Sept. 16
Weber State at Utah, 11:00 am, Pac-12
SDSU at Oregon St, 12:30 pm, FS1
Idaho at Cal, 1:00 pm, Pac-12
Washington at Michigan State, 2:00 pm, Peacock
NC Central at UCLA, 2:00 pm, Pac-12
Northern Colorado at WSU, 2:00 pm, Pac-12
Sacramento St at Stanford, 5:00 pm, Pac-12
Hawaii at Oregon, 5:00 pm, Pac-12
Colorado St at Colorado, 7:00 pm, ESPN
Fresno St at ASU, 7:30 pm, FS1
UTEP at Arizona, 8:00 pm, Pac-12
Saturday, Sept. 23
Arizona at Stanford
Cal at Washington
Colorado at Oregon
Oregon St at WSU
UCLA at Utah
USC at ASU
Friday, Sept. 29
Utah at Oregon St, 6:00 pm, FS1
Saturday, Sept. 30
ASU at Cal
Oregon at Stanford
USC at Colorado
Washington at Arizona
BYE: UCLA, WSU
Saturday, Oct. 7
Arizona at USC
Colorado at ASU
Oregon St at Cal
WSU at UCLA
BYE: Oregon, Stanford, Utah, Washington
Friday, Oct. 13
Stanford at Colorado, 7:00 pm, ESPN
Saturday, Oct. 14
USC at Notre Dame, 4:30 pm, NBC/Peacock
Arizona at WSU
Cal at Utah
Oregon at Washington
UCLA at Oregon St
BYE: ASU
Saturday, Oct. 21
ASU at Washington
UCLA at Stanford
Utah at USC
WSU at Oregon
BYE: Arizona, Cal, Colorado, Oregon St
Saturday, Oct. 28
Colorado at UCLA
Oregon at Utah
Oregon St at Arizona
USC at Cal
Washington at Stanford
WSU at ASU
Saturday, Nov. 4
ASU at Utah
Cal at Oregon
Oregon St at Colorado
Stanford at WSU
UCLA at Arizona
Washington at USC
Saturday, Nov. 11
Arizona at Colorado
ASU at UCLA
Stanford at Oregon St
USC at Oregon
Utah at Washington
WSU at Cal
Friday, Nov. 17
Colorado at WSU, 7:30 pm, FS1
Saturday, Nov. 18
Cal at Stanford
Oregon at ASU
UCLA at USC
Utah at Arizona
Washington at Oregon St
Friday, Nov. 24
Oregon St at Oregon, 5:30 pm, FOX
Saturday, Nov. 25
Notre Dame at Stanford
Arizona at ASU
Cal at UCLA
Colorado at Utah
WSU at Washington
BYE: USC
Friday, Dec. 1
Pac-12 Football Championship Game, 5:00 pm, ABC (Las Vegas)
2023-24 Bowl Schedule
College Football Playoff




Monday, January 1st, 2024
Rose Bowl, 2:00 p.m., ESPN
Sugar Bowl, 5:45 p.m., ESPN
New Year's Bowls (Selection Committee)
Monday, January 1st, 2024
Fiesta Bowl, 10:00 a.m., ESPN
Saturday, December 30th
Orange Bowl, 1:00 p.m., ESPN
Peach Bowl, 9:00 a.m., ESPN
Friday, December 29th
Cotton Bowl, 5:00 p.m., ESPN
Pac-12 Affiliated Bowls
Saturday, December 16th
LA Bowl, 4:30 p.m., ABC
Independence Bowl, 6:15 p.m., ESPN
Saturday, December 23rd
Las Vegas Bowl, 4:30 p.m., ABC
Thursday, December 28th
Alamo Bowl, 6:15 p.m., ESPN
Friday, December 29th
Sun Bowl, 11:00 a.m., CBS
TBD
Holiday Bowl
2023 Pac 12 Schedules by Team
Arizona
Sept 2—vs NAU, 7:00 p.m., Pac-12
Sept 9—at Mississippi St, 4:30 p.m., SEC Network
Sept 16—vs UTEP, 8:00 p.m., Pac-12
Sept 23—at Stanford
Sept 30—vs Washington
Oct 7—at USC
Oct 14—at WSU
Oct 21—BYE
Oct 28—vs Oregon St
Nov 4—vs UCLA
Nov 11—at Colorado
Nov 18—vs Utah
Nov 25—at ASU
Arizona State
Aug 31—vs Southern Utah, 7:00 p.m., Pac-12
Sept 9—vs Oklahoma St, 7:30 p.m., FS1
Sept 16—vs Fresno St, 7:30 p.m., FS1
Sept 23—vs USC
Sept 30—at Cal
Oct 7—vs Colorado
Oct 14—BYE
Oct 21—at Washington
Oct 28—vs WSU
Nov 4—at Utah
Nov 11—at UCLA
Nov 18—vs Oregon
Nov 25—vs Arizona
California
Sept 2—at North Texas, 1:00 p.m., ESPNU
Sept 9—vs Auburn, 7:30 p.m., ESPN
Sept 16—vs Idaho, 1:00 p.m., Pac-12
Sept 23—at Washington
Sept 30—vs ASU
Oct 7—vs Oregon st
Oct 14—at Utah
Oct 21—BYE
Oct 28—vs USC
Nov 4—at Oregon
Nov 11—vs WSU
Nov 18—at Stanford
Nov 25—at UCLA
Colorado
Sept 2—at TCU, 9:00 a.m., FOX
Sept 9—vs Nebraska, 9:00 a.m., FOX
Sept 16—vs Colorado St, 7:00 p.m., ESPN
Sept 23—at Oregon
Sept 30—vs USC
Oct 7—at ASU
Oct 13—vs Stanford, 7:00 p.m., ESPN
Oct 21—BYE
Oct 28—at UCLA
Nov 4—vs Oregon St
Nov 11—vs Arizona
Nov 17—at WSU, 7:30 p.m., FS1
Nov 25—at Utah
Oregon
Sept 2—vs Portland St, 12:00 p.m., Pac-12
Sept 9—at Texas Tech, 4:00 p.m., FOX
Sept 16—vs Hawaii, 5:00 p.m., Pac-12
Sept 23—vs Colorado
Sept 30—at Stanford
Oct 7—BYE
Oct 14—at Washington
Oct 21—vs WSU
Oct 28—at Utah
Nov 4—vs Cal
Nov 11—vs USC
Nov 18—at ASU
Nov 24—vs Oregon St, 5:30 p.m., FOX
Oregon State
Sept 3—at San Jose St, 12:30 p.m., CBS
Sept 9—vs UC Davis, 6:00 p.m., Pac-12
Sept 16—vs SDSU, 12:30 p.m., FS1
Sept 23—at WSU
Sept 29—vs Utah, 6:00 p.m., FS1
Oct 7—at Cal
Oct 14—vs UCLA
Oct 21—BYE
Oct 28—at Arizona
Nov 4—at Colorado
Nov 11—vs Stanford
Nov 18—vs Washington
Nov 24—at Oregon, 5:30 p.m., FOX
Stanford
Sept 1—at Hawaii, 8:00 p.m., CBS Sports
Sept 9—at USC, 7:30 p.m., FOX
Sept 16—vs Sacramento St, 5:00 p.m., Pac-12
Sept 23—vs Arizona
Sept 30—vs Oregon
Oct 7—BYE
Oct 13—at Colorado, 7:00 p.m., ESPN
Oct 21—vs UCLA
Oct 28—vs Washington
Nov 4—at WSU
Nov 11—at Oregon St
Nov 18—vs Cal
Nov 25—vs Notre Dame
UCLA
Sept 2—vs Coastal Carolina, 7:30 p.m., ESPN
Sept 9—at SDSU, 4:30 p.m., CBS
Sept 16—vs NC Central, 2:00 p.m., Pac-12
Sept 23—at Utah
Sept 30—BYE
Oct 7—vs WSU
Oct 14—at Oregon St
Oct 21—at Stanford
Oct 28—vs Colorado
Nov 4—at Arizona
Nov 11—vs ASU
Nov 18—at USC
Nov 25—vs Cal
USC
Aug 26—vs San Jose St, 5:00 p.m., Pac-12
Sept 2—vs Nevada, 3:30 p.m., Pac-12
Sept 9—vs Stanford, 7:30 p.m., FOX
Sept 16—BYE
Sept 23—at ASU
Sept 30—at Colorado
Oct 7—vs Arizona
Oct 14—at Notre Dame, 4:30 p.m., NBC/Peacock
Oct 21—vs Utah
Oct 28—at Cal
Nov 4—vs Washington
Nov 11—at Oregon
Nov 18—vs UCLA
Nov 25—BYE
Utah
Aug 31—vs Florida, 5:00 p.m., ESPN
Sept 9—at Baylor, 9:00 a.m., ESPN
Sept 16—vs Weber St, 11:00 a.m., Pac-12
Sept 23—vs UCLA
Sept 29—at Oregon St, 6:00 p.m., FS1
Oct 7—BYE
Oct 14—vs Cal
Oct 21—at USC
Oct 28—vs Oregon
Nov 4—vs ASU
Nov 11—at Washington
Nov 18—at Arizona
Nov 25—vs Colorado
Washington
Sept 2—vs Boise State, 12:30 p.m., ABC
Sept 9—vs Tulsa, 2:00 p.m., Pac-12
Sept 16—at Michigan St, 2:00 p.m., Peacock
Sept 23—vs Cal
Sept 30—at Arizona
Oct 7—BYE
Oct 14—vs Oregon
Oct 21—vs ASU
Oct 28—at Stanford
Nov 4—at USC
Nov 11—vs Utah
Nov 18—at Oregon St
Nov 25—vs WSU
Washington State
Sept 2—at Colorado St, 4:00 p.m., CBS Sports Network
Sept 9—vs Wisconsin, 4:30 p.m., ABC
Sept 16—vs Northern Colorado, 2:00 p.m., Pac-12
Sept 23—vs Oregon St
Sept 30—BYE
Oct 7—at UCLA
Oct 14—vs Arizona
Oct 21—at Oregon St
Oct 28—at ASU
Nov 4—vs Stanford
Nov 11—at Cal
Nov 17—vs Colorado, 7:30 p.m., FS1
Nov 25—at Washington
---
—More from Staff—