Posted on September 3, 2022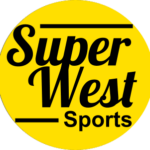 By Staff, SuperWest Sports

Now that the NFL teams have cut down their rosters to 53 and have begun adding players to their practice squads—while also relegating others to their Injured Reserve—we've compiled a 2022 list of currently signed SuperWest players.
We've also included a breakdown by program at the bottom.
As always, rosters are subject to change. All have been individually checked and confirmed by SuperWestSports staff via NFL.com team rosters and transactions as of October 7, 2022, and are being updated regularly as players are added.
Recent SuperWest Player Moves
Friday, Oct. 7
– LB Blake Martinez (Stanford) signed to Raiders active roster from practice squad
Wednesday, Oct. 5
– DL Khyiris Tonga (BYU) signed to Vikings active roster
Tuesday, Oct. 4
– OT Jackson Barton (Utah) signed to Raiders practice squad
Saturday, Oct. 1
– WR Andre Baccellia (Washington) elevated to active for Cardinals
– CB Kevon Seymour (USC) signed by Ravens from practice squad
– CB Marquise Blair (Utah) elevated to active for Panthers
– DE Curtis Weaver (BSU) elevated to active for Browns
– OT Jackson Barton (Utah) waived by Raiders
– CB Nickell Robey-Coleman (USC) elevated to active for Raiders
– CB Javelin Guidry (Utah) elevated to active for Raiders
– QB Jake Luton (Ore St) signed by Saints from practice squad
Thursday, Sept. 29
– TE Richard Rodgers (Cal) free agent signing by Chargers
– WR River Cracraft (WSU) free agent signing by Dolphins
Wednesday, Sept. 28
– CB Olaijah Griffin (USC) signed to Giants practice squad
– CB Fabian Moreau (UCLA) free agent signing to Giants
Tuesday, Sept. 27
– DE Curtis Weaver (Boise St) signed to Browns practice squad
Thursday, Sept. 22
– WR Andre Baccellia (Washington) signed to Cardinals practice squad
– DE Takkarist McKinley (UCLA) free agent signing by Rams
Arizona
| Player | Position | NFL Team | Status |
| --- | --- | --- | --- |
| Gary Brightwell | RB | Giants | Active |
| Dane Cruikshank | DB | Bears | Active |
| Demetrius Flannigan-Fowles | LB | 49ers | Active |
| Nick Foles | QB | Colts | Active |
| Nick Folk | K | Patriots | Active |
| Roy Lopez | LB | 49ers | Active |
| Jace Whittaker | CB | Cardinals | Active |
| Will Parks | S | Jets | Active |
| J.J. Taylor | RB | Patriots | Practice Squad |
| Stanley Berryhill III | WR | Cardinals | Practice Squad |
Arizona State
| Player | Position | NFL Team | Status |
| --- | --- | --- | --- |
| Eno Benjamin | RB | Cardinals | Active |
| Matt Haack | P | Colts | Active |
| Lawrence Guy | DL | Patriots | Active |
| Brandon Aiyuk | WR | 49ers | Active |
| Chase Lucas | CB | Lions | Active |
| D.J. Davidson | DL | Giants | Active |
| Rachaad White | RB | Buccaneers | Active |
| Curtis Hodges | TE | Commanders | Active |
| Darien Butler | LB | Raiders | Active |
| Jack Jones | DB | Patriots | Active |
| N'Keal Harry | WR | Bears | Injured Reserve |
| Zane Gonzalez | K | Panthers | Injured Reserve |
| Frank Darby | WR | Falcons | Practice Squad |
| Quinn Bailey | T | Broncos | Practice Squad |
| Kellen Diesch | OT | Bears | Practice Squad |
Boise State
| Player | Position | NFL Team | Status |
| --- | --- | --- | --- |
| Tanner Vallejo | LB | Cardinals | Active |
| Avery Williams | RB | Falcons | Active |
| DeMarcus Lawrence | DE | Cowboys | Active |
| Leighton Vander Esch | LB | Cowboys | Active |
| Ezra Cleveland | G | Vikings | Active |
| Alexander Mattison | RB | Vikings | Active |
| John Bates | TE | Commanders | Active |
| Charles Leno Jr. | T | Commanders | Active |
| Khalil Shakir | WR | Bills | Active |
| Brett Rypien | QB | Broncos | Active |
| Cedrick Wilson Jr | WR | Dolphins | Active |
| Curtis Weaver | DE | Browns | Active |
| Jeremy McNichols | RB | Steelers | Injured Reserve |
| John Molchon | G | Buccaneers | Practice Squad |
BYU
| Player | Position | NFL Team | Status |
| --- | --- | --- | --- |
| Tyson Allgeier | RB | Falcons | Active |
| Brady Christensen | T | Panthers | Active |
| Jamaal Williams | RB | Lions | Active |
| Daniel Sorensen | S | Saints | Active |
| Taysom Hill | TE | Saints | Active |
| Fred Warner | LB | 49ers | Active |
| Dax Milne | WR | Commanders | Active |
| Sione Takitaki | LB | Browns | Active |
| Michael Davis | CB | Chargers | Active |
| Kyle Van Noy | LB | Chargers | Active |
| Zach Wilson | QB | Jets | Active |
| Harvey Langi | LB | Patriots | Active |
| Khyiris Tonga | DL | Vikings | Active |
| Chris Wilcox | CB | Colts | Practice Squad |
| Zayne Anderson | DB | Chiefs | Practice Squad |
| James Empey | C | Dolphins | Practice Squad |
California
| Player | Position | NFL Team | Status |
| --- | --- | --- | --- |
| Jaylinn Hawkins | S | Falcons | Active |
| Patrick Mekari | G/C | Ravens | Active |
| Bryan Anger | P | Cowboys | Active |
| Jared Goff | QB | Lions | Active |
| Aaron Rodgers | QB | Packers | Active |
| Marvin Jones Jr. | WR | Jaguars | Active |
| Keenan Allen | WR | Chargers | Active |
| Camryn Bynum | S | Vikings | Active |
| Cameron Jordan | DE | Saints | Active |
| Jake Curhan | OT | Seahawks | Active |
| Ashtyn Davis | S | Jets | Active |
| Tyson Alualu | DE | Steelers | Active |
| Elijah Hicks | DB | Bears | Active |
| Stephen Anderson | TE | Cardinals | Active |
| Jake Tonges | TE | Bears | Active |
| Jordan Kunaszyk | LB | Browns | Active |
| Richard Rodgers | TE | Chargers | Active |
| Ian Bunting | TE | Cowboys | Injured Reserve |
| Josh Drayden | DB | Commanders | Injured Reserve |
| Davis Webb | QB | Giants | Practice Squad |
| Chase Garbers | QB | Raiders | Practice Squad |
| Patrick Laird | RB | Buccaneers | Practice Squad |
Colorado
| Player | Position | NFL Team | Status |
| --- | --- | --- | --- |
| Chidobe Awuzie | CB | Bengals | Active |
| Josh Tupou | DT | Bengals | Active |
| Mason Crosby | K | Packers | Active |
| Laviska Shenault Jr. | WR | Panthers | Active |
| Ahkello Witherspoon | CB | Steelers | Active |
| David Bakhtiari | T | Packers | Active |
| Nate Landman | LB | Falcons | Active |
| Juwann Winfree | WR | Packers | Active |
| Isaiah Oliver | CB | Falcons | Injured Reserve |
| Will Sherman | OT | Broncos | Practice Squad |
| Philip Lindsay | RB | Dolphins | Practice Squad |
| Arlington Hambright | G | Colts | Practice Squad |
Oregon
| Player | Position | NFL Team | Status |
| --- | --- | --- | --- |
| Penei Sewell | T | Lions | Active |
| Pharaoh Brown | TE | Browns | Active |
| Jake Hanson | C | Packers | Active |
| DeForest Buckner | DT | Colts | Active |
| Justin Herbert | QB | Chargers | Active |
| Justin Hollins | LB | Rams | Active |
| Johnny Mundt | TE | Rams | Active |
| Troy Dye | LB | Vikings | Active |
| Jevon Holland | S | Dolphins | Active |
| Juwan Johnson | TE | Saints | Active |
| Calvin Throckmorton | OL | Saints | Active |
| Arik Armstead | DL | 49ers | Active |
| Deommodore Lenoir | DB | 49ers | Active |
| Ugo Amadi | FS | Titans | Active |
| Kayvon Thibodeaux | LB | Giants | Active |
| Marcus Mariota | QB | Falcons | Active |
| Verone McKinley III | S | Dolphins | Active |
| Thomas Graham | CB | Browns | Active |
| Terrance Mitchell | CB | Titans | Active |
| Troy Hill | CB | Rams | Injured Reserve |
| Shane Lemieux | OL | Giants | Injured Reserve |
| Kenjon Barner | RB | Buccaneers | Injured Reserve |
| Hunter Kampmoyer | TE | Chargers | Practice Squad |
| Johnny Johnson III | WR | Texans | Practice Squad |
| Devon Allen | WR | Eagles | Practice Squad |
| Anthony Brown | QB | Ravens | Practice Squad |
Oregon State
| Player | Position | NFL Team | Status |
| --- | --- | --- | --- |
| Jordan Poyer | S | Bills | Active |
| Nahshon Wright | CB | Cowboys | Active |
| Brandin Cooks | WR | Texans | Active |
| Johnny Hekker | P | Panthers | Active |
| Steven Nelson | CB | Texans | Active |
| Isaac Seumalo | G | Eagles | Active |
| Sean Harlow | OL | Cardinals | Active |
| Blake Brandel | T | Vikings | Active |
| Isaiah Dunn | CB | Seahawks | Active |
| Noah Togiai | TE | Eagles | Active |
| Jake Luton | QB | Saints | Active |
| Teagan Quitoriano | TE | Texans | Injured Reserve |
| Josh Andrews | OL | Saints | Practice Squad |
| Isaiah Hodgins | WR | Bills | Practice Squad |
| Hamilcar Rashed Jr | LB | Steelers | Practice Squad |
| Jermar Jefferson | RB | Lions | Practice Squad |
| Kyle Peko | NT | Raiders | Practice Squad |
| BJ Baylor | RB | Falcons | Practice Squad |
San Diego State
| Player | Position | NFL Team | Status |
| --- | --- | --- | --- |
| Cameron Thomas | LB | Cardinals | Active |
| Darren Hall | CB | Falcons | Active |
| Zachary Thomas | OL | Bears | Active |
| Daniel Bellinger | TE | Giants | Active |
| Daniel Brunskill | OL | 49ers | Active |
| Rashaad Penny | RB | Seahawks | Active |
| Aaron Brewer | LS | Cardinals | Active |
| Damontae Kazee | S | Steelers | Injured Reserve |
| Keith Ismael | C | Commanders | Injured Reserve |
| Calvin Munson | LB | Dolphins | Injured Reserve |
| Nick Bawden | FB | Jets | Injured Reserve |
| David Wells | TE | Buccaneers | Practice Squad |
| Trenton Thompson | S | Giants | Practice Squad |
| Alex Barrett | DL | 49ers | Practice Squad |
| Tayler Hawkins | S | 49ers | Practice Squad |
| Segun Olubi | LB | Colts | Practice Squad |
| Zach Thomas | OT | Bears | Practice Squad |
Stanford
| Player | Position | NFL Team | Status |
| --- | --- | --- | --- |
| Andrus Peat | G/T | Saints | Active |
| Austin Hooper | TE | Titans | Active |
| Bobby Okereke | LB | Colts | Active |
| Cameron Fleming | T | Broncos | Active |
| Casey Toohill | DE | Commanders | Active |
| Christian McCaffrey | RB | Panthers | Active |
| Colby Parkinson | TE | Seahawks | Active |
| Dalton Schultz | TE | Cowboys | Active |
| Davis Mills | QB | Texans | Active |
| Drew Dalman | OL | Falcons | Active |
| Harrison Phillips | DL | Vikings | Active |
| Jake Bailey | P | Patriots | Active |
| Justin Reid | DB | Chiefs | Active |
| Nate Herbig | G | Jets | Active |
| Paulson Adebo | CB | Saints | Active |
| Simi Fehoko | WR | Cowboys | Active |
| Solomon Thomas | DT | Jets | Active |
| Ty Montgomery | WR | Patriots | Active |
| Walker Little | OT | Jaguars | Active |
| Zach Ertz | TE | Cardinals | Active |
| Thomas Booker IV | DL | Texans | Active |
| Michael Thomas | DB | Bengals | Active |
| Henry Anderson | DE | Giants | Active |
| Blake Martinez | LB | Raiders | Active |
| Curtis Robinson | ILB | 49ers | Injured Reserve |
| Brennan Scarlett | LB | Dolphins | Injured Reserve |
| Foster Sarell | OT | Chargers | Practice Squad |
| J.J. Arcega-Whiteside | WR | Seahawks | Practice Squad |
| Trenton Irwin | WR | Bengals | Practice Squad |
| Tucker Fisk | TE | Falcons | Practice Squad |
| Connor Wedington | WR | 49ers | Practice Squad |
UCLA
| Player | Position | NFL Team | Status |
| --- | --- | --- | --- |
| Andre James | C | Raiders | Active |
| Anthony Barr | LB | Cowboys | Active |
| Darney Holmes | CB | Giants | Active |
| Demetric Felton | RB | Browns | Active |
| Eric Kendricks | LB | Vikings | Active |
| Jake Brendel | OL | 49ers | Active |
| Joshua Kelley | RB | Chargers | Active |
| Kenny Clark | DL | Packers | Active |
| Kenny Young | ILB | Bucaneers | Active |
| Kolton Miller | T | Raiders | Active |
| Krys Barnes | LB | Packers | Active |
| Marcedes Lewis | TE | Packers | Active |
| Matthew Slater | WR | Patriots | Active |
| Myles Jack | LB | Steelers | Active |
| Osa Odighizuwa | DT | Cowboys | Active |
| Scott Quessenberry | OL | Texans | Active |
| Sean Rhyan | T/G | Packers | Active |
| Greg Dulcich | TE | Broncos | Active |
| Brittain Brown | RB | Raiders | Active |
| Jason Brown | LB | Raiders | Active |
| Otito Ogbonnia | DL | Chargers | Active |
| Conor McDermott | OT | Jets | Active |
| Takkarist McKinley | DE | Rams | Active |
| Fabian Moreau | CB | Giants | Active |
| Ka'imi Fairbairn | K | Texans | Injured Reserve |
| Ethan Fernea | WR | Colts | Practice Squad |
| Nate Meadors | S | Giants | Practice Squad |
| Qwauntrezz Knight | CB | 49ers | Practice Squad |
| Alec Anderson | OL | Bills | Practice Squad |
| Quentin Lake | S | Rams | Reserve/UTP |
USC
| Player | Position | NFL Team | Status |
| --- | --- | --- | --- |
| Adoree' Jackson | DB | Giants | Active |
| Alijah Vera-Tucker | OL | Jets | Active |
| Amon-Ra St. Brown | WR | Lions | Active |
| Austin Jackson | OL | Dolphins | Active |
| Drake Jackson | DL | 49ers | Active |
| Drake London | WR | Falcons | Active |
| JuJu Smith-Schuster | WR | Chiefs | Active |
| Keaontay Ingram | RB | Cardinals | Active |
| Leonard Williams | DL | Giants | Active |
| Marlon Tuipulotu | DT | Eagles | Active |
| Michael Pittman Jr | WR | Colts | Active |
| Nelson Agholor | WR | Patriots | Active |
| Rasheem Green | DE | Texans | Active |
| Robert Woods | WR | Titans | Active |
| Ronald Jones II | RB | Chiefs | Active |
| Talanoa Hufanga | S | 49ers | Active |
| Tyron Smith | T | Cowboys | Active |
| Uchenna Nwosu | OLB | Seahawks | Active |
| Jay Tufele | DT | Bengals | Active |
| Chuma Edoga | OT | Falcons | Active |
| Devon Kennard | LB | Cardinals | Active |
| Kevon Seymour | CB | Ravens | Active |
| Nickell Robey-Coleman | CB | Raiders | Active |
| Sam Darnold | QB | Panthers | Injured Reserve |
| Antwaun Woods | DT | Cardinals | Practice Squad |
| Kana'i Mauga | LB | Broncos | Practice Squad |
| Marvell Tell III | CB | Bengals | Practice Squad |
| Matt Barkley | QB | Bills | Practice Squad |
| Porter Gustin | LB | Dolphins | Practice Squad |
| Jalen McKenzie | OT | Seahawks | Practice Squad |
| Chris Steele | CB | Dolphins | Practice Squad |
| Olaijah Griffin | CB | Giants | Practice Squad |
| Isaiah Pola-Mao | S | Raiders | Practice Squad |
Utah
| Player | Position | NFL Team | Status |
| --- | --- | --- | --- |
| Cody Barton | LB | Seahawks | Active |
| Eric Rowe | S | Dolphins | Active |
| Garett Bolles | T | Broncos | Active |
| Javelin Guidry | CB | Raiders | Active |
| Jaylon Johnson | DB | Bears | Active |
| Julian Blackmon | S | Colts | Active |
| Leki Fotu | DT | Cardinals | Active |
| Marcus Williams | S | Ravens | Active |
| Matt Gay | K | Rams | Active |
| Mitch Wishnowsky | P | 49ers | Active |
| Terrell Burgess | S | Rams | Active |
| Tyler Huntley | QB | Ravens | Active |
| Zack Moss | RB | Bills | Active |
| Devin Lloyd | LB | Jaguars | Active |
| Chase Hansen | LB | Saints | Active |
| Britain Covey | WR | Eagles | Active |
| Josh Gordon | WR | Titans | Active |
| Marquise Blair | CB | Panthers | Active |
| Tim Patrick | WR | Broncos | Injured Reserve |
| Bradlee Anae | DE | Jet | Practice Squad |
| Nick Ford | OL | Jaguars | Practice Squad |
| Mika Tafua | DE | Cowboys | Practice Squad |
| Nephi Sewell | LB | Saints | Practice Squad |
| Cole Fotheringham | TE | Raiders | Practice Squad |
| Bamidele Olasini | OL | Raiders | Practice Squad |
| Darrin Paulo | OT | Lions | Practice Squad |
| Jackson Barton | OT | Raiders | Practice Squad |
Washington
| Player | Position | NFL Team | Status |
| --- | --- | --- | --- |
| Budda Baker | S | Cardinals | Active |
| Byron Murphy Jr. | CB | Cardinals | Active |
| Coleman Shelton | OL | Rams | Active |
| Cory Littleton | LB | Panthers | Active |
| Drew Sample | TE | Bengals | Active |
| Dwayne Washington | RB | Saints | Active |
| Ezekiel Turner | ILB | Cardinals | Active |
| Greg Gaines | DL | Rams | Active |
| Joe Tryon-Shoyinka | OLB | Buccaneers | Active |
| Kaleb McGary | T | Falcons | Active |
| Keith Taylor | CB | Panthers | Active |
| Marcus Peters | CB | Ravens | Active |
| Myles Bryant | DB | Patriots | Active |
| Myles Gaskin | RB | Dolphins | Active |
| Salvon Ahmed | RB | Dolphins | Active |
| Shaq Thompson | LB | Panthers | Active |
| Sidney Jones IV | CB | Seahawks | Active |
| Taylor Rapp | S | Rams | Active |
| Vita Vea | DL | Buccaneers | Active |
| Will Dissly | TE | Seahawks | Active |
| Trent McDuffie | CB | Chiefs | Active |
| Luke Wattenburg | C | Broncos | Active |
| Cade Otton | TE | Buccaneers | Active |
| Kyler Gordon | DB | Bears | Active |
| Andre Baccellia | WR | Cardinals | Active |
| Levi Onwuzurike | DE | Lions | Injured Reserve |
| Elijah Molden | CB | Titans | Injured Reserve |
| Ben Burr-Kirven | LB | Seahawks | Injured Reserve |
| Nick Harris | C | Browns | Injured Reserve |
| Danny Shelton | DT | Chiefs | Practice Squad |
| Dante Pettis | WR | Bears | Practice Squad |
| Jacob Eason | QB | Panthers | Practice Squad |
| Jake Browning | QB | Bengals | Practice Squad |
| Josiah Bronson | DT | Dolphins | Practice Squad |
| Benning Potoa'e | DT | Commanders | Practice Squad |
| Tristan Vizcaino | K | Patriots | Practice Squad |
Washington State
| Player | Position | NFL Team | Status |
| --- | --- | --- | --- |
| Dezmon Patmon | WR | Colts | Active |
| Frankie Luvu | LB | Panthers | Active |
| Gardner Minshew | QB | Eagles | Active |
| Jalen Thompson | S | Cardinals | Active |
| Abraham Lucas | OT | Seahawks | Active |
| River Cracraft | WR | Dolphins | Active |
| Daniel Ekuale | DT | Patriots | Active/Reserve |
| Andre Dillard | T | Eagles | Injured Reserve |
| Calvin Jackson Jr. | WR | Jets | Practice Squad |
| Dan Isom | S | Rams | Practice Squad |
| Liam Ryan | T | Seahawks | Practice Squad |
| Jarrett Guarantano | QB | Cardinals | Practice Squad |
Breakdown by Program and Status
| Program | Total | Active | Reserve | Practice |
| --- | --- | --- | --- | --- |
| Washington | 38 | 26 | 4 | 8 |
| USC | 33 | 23 | 1 | 9 |
| Stanford | 31 | 24 | 2 | 5 |
| UCLA | 30 | 24 | 2 | 4 |
| Utah | 27 | 18 | 1 | 8 |
| Oregon | 26 | 19 | 3 | 4 |
| Cal | 22 | 17 | 2 | 3 |
| BYU | 16 | 13 | — | 3 |
| Oregon State | 18 | 11 | 1 | 6 |
| San Diego State | 17 | 7 | 4 | 6 |
| ASU | 15 | 10 | 2 | 3 |
| Boise State | 14 | 12 | 1 | 1 |
| WSU | 12 | 6 | 2 | 4 |
| Colorado | 12 | 8 | 1 | 3 |
| Arizona | 11 | 8 | — | 3 |
| TOTALS | 322 | 227 | 25 | 70 |
---
—More from Staff—