Posted on June 20, 2023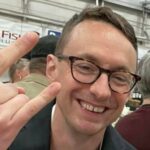 By Jack Follman, SuperWest Sports
I
t's a very strong year going in for edge rushers in the Pac-12.
There's a debate about who is the best between Bralen Trice and Laiatu Latu and don't sleep on Brandon Dorlus taking another step up.
There's also a fresh group of young linemen who look ready to break out, creating a really interesting mix with a lot of depth going into 2023 for Pac-12 defensive linemen.
Here's my preseason list of the Top 12.
1.

Bralen Trice,

Junior,

Washington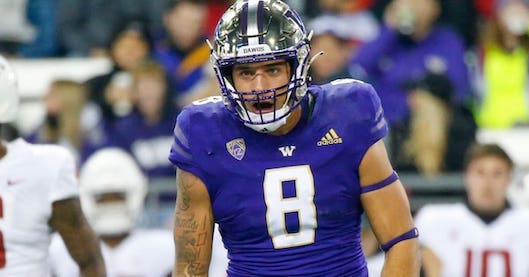 T
rice came on really hard in 2022 and led the nation in pressures. He has First Round NFL Draft potential and should compete to lead the nation in sacks.
2.

Laiatu Latu,

Senior,

UCLA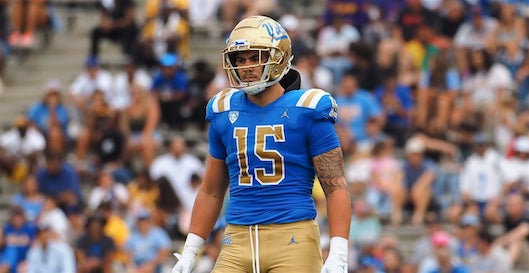 L
atu had 10.5 sacks last year and probably could have jumped to the NFL. He's probably the best pure pass rusher in the Pac-12.
3.

Brandon Dorlus,

Senior,

Oregon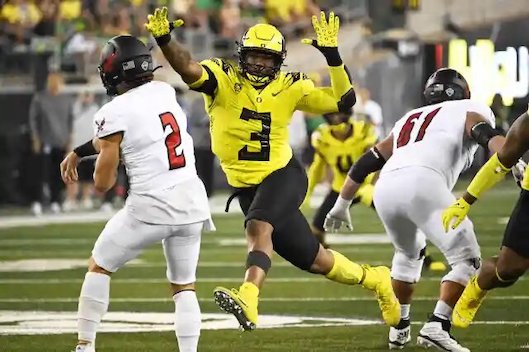 A
big-time veteran who could be in the NFL, Dorlus is versatile, powerful, and athletic and gives opposing offensive lines headaches.
4.

Junior Tafuna,

Junior,

Utah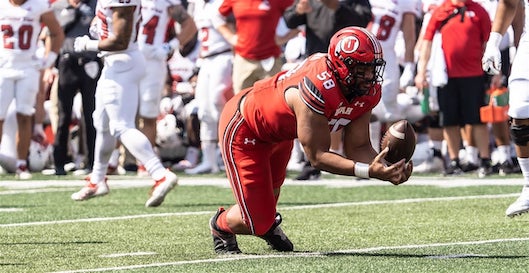 T
afuna has been good in his career so far and feels like he's ready to be great. Probably the best true DT in the Conference.
5.

Brennan Jackson,

Senior,

Washington State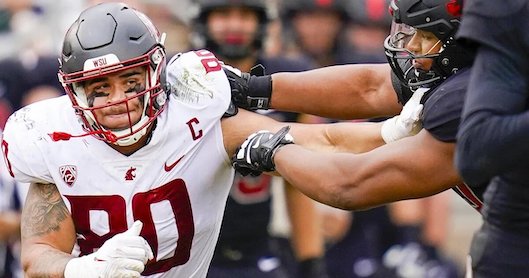 J
ackson is a well-rounded, experienced edge who can defend the run and get sacks. The leader of the Cougar defense.
6.

Ron Stone Jr.,

Senior,

Washington State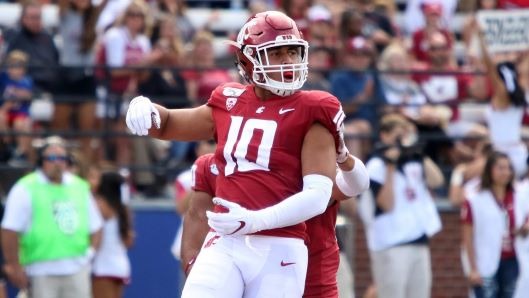 P
retty much everything about Jackson applies to the guy on the other side of the WSU defensive line. He should get plenty of sacks in 2023.
7.

James Rawls,

Senior,

Oregon State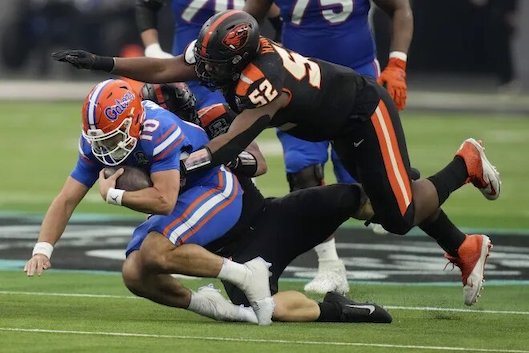 A
n unsung hero up front for the Beavers. Rawls is a big part of them breaking through last year.
8.

Tuli Letuligasenoa,

Senior,

Washington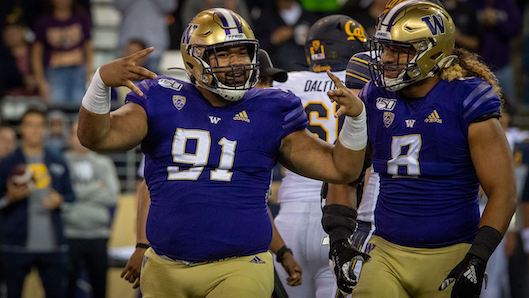 T
he veteran of the Husky defensive line, Letuligasenoa has been a borderline All-Pac-12 player throughout his career and could be a First-Team level player to close it out.
9.

Van Fillinger,

Junior,

Utah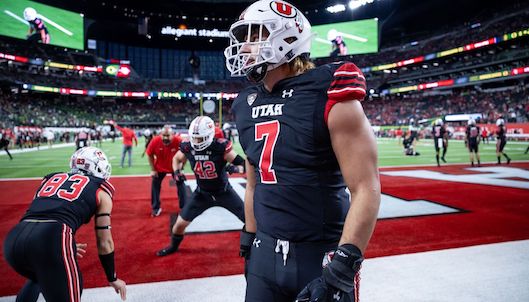 F
illinger looks poised to be the next really good Utah defensive end. He's a scary pass rusher who is still putting it all together.
10.

Simote Pepa,

Sophomore,

Utah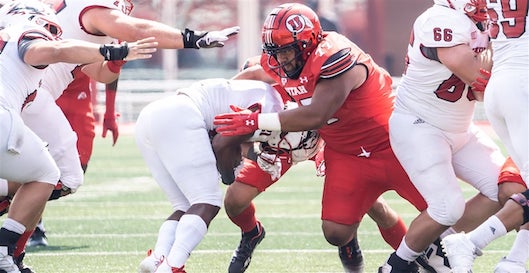 P
epa was powerful as a freshman and has a good chance to be the best defensive lineman in the Conference by the end of his career.
Four sacks as a 6-foot-3 345-pound freshman is nothing to mess with.
11.

Zion Tupuola-Fetui,

Senior,

Washington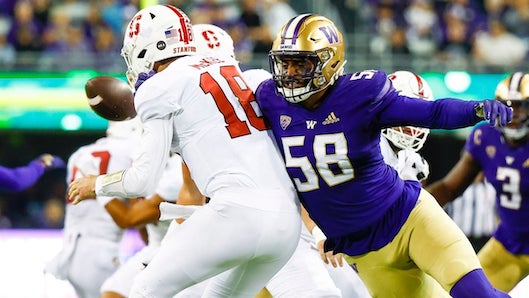 I
t seems unlikely ZTF will be able to return to his insane 2020 form. That doesn't mean he still isn't one of the best pass rushers in the Conference.
12.

Jordan Burch,

Junior,

Oregon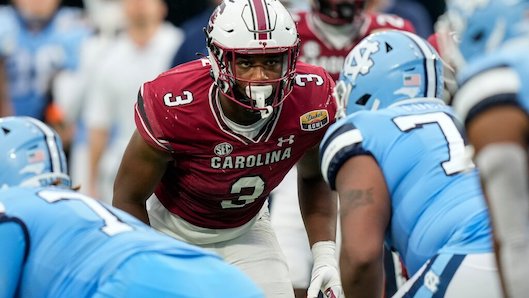 The big-time South Carolina transfer has been solid in the SEC. Can he take the next step in the Pac-12?
---
—More from Jack Follman—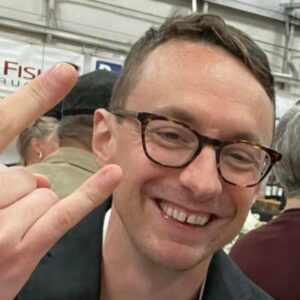 Latest posts by Jack Follman
(see all)