Posted on June 16, 2023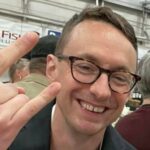 By Jack Follman, SuperWest Sports
O
ne of the reasons the Pac-12 is on the rise as the conference possibly folds is improved offensive line play.
There's a big gap going into 2023 between the better groups and the lower groups though and there's competition for the top spot.
The strongest groups are the ones that have been the usual suspects for the past few years.
Let's dive in…

1.

Oregon State
T Joshua Gray, T Taliese Fuaga, G Marco Brewer, G Heneli Bloomfield, C Jake Levengood
T
here's a reason the Beavers were able to just run over Oregon to win in Corvallis last year.
Their offensive line is the easy choice for the top spot with just about all of their starters in the conversation for best offensive lineman in the conference.

2.

USC
T Michael Tarquin, T Jonah Monheim, G Ethan White, G Jarrett Kingston, C Justin Dedich
T
ransfers really bolster this group with Florida transfers Tarquin and White looking like all-conference players and Washington State transfer Kingston one of the better in the conference.
Homegrown talents Monheim and Dedich could be the best of the group, though.

3.

Washington
T Troy Fautanu, T Roger Rosengarten, G Nate Kalepo, G Geirean Hatchett, C Matteo Mele
This group is all about Fautanu and Rosengarten, who were lights out in protecting Michael Penix Jr. last year. They could be the best tackles in the conference.

4.

Utah
T Falcon Kaumatule, T Sataoa Laumea, G Keaton Bills, G Michael Mokofisi, C Kolinu'u Faaiu
Laumea is an All-Pac-12 mainstay and the rest of the group is bringing really good experience and talent.
The Utes have also been really strong at developing the offensive line each year in recent history.

5.

Oregon
T Josh Conerly Jr., T Ajani Cornelius, G Junior Angilau, G Steven Jones, C Jackson Powers-Johnson
The Ducks lose four multi-year starters and All-Conference types, which will be impossible to replace in one season.
The next players up are still very strong, though, led by FCS transfer Cornelius and Texas transfer Angilau along with Conerly and JPJ, who both have major breakout star potential.

6.

Arizona
T Jordan Morgan, T Sam Langi, G Jonah Savaiinaea, G Wendell Moe, C Josh Baker
Morgan is lowkey ready to become a star and Savaniinaea was possibly the best freshman lineman in the conference last year. This group is ready to be even better in 2023.

7.

Arizona State
T Isaia Glass, T Aaron Frost, G Ben Coleman, G Joey Ramos, C Leif Fautanu
This could be a better group than it seems. Nevada transfer and Frost and Cal transfer Coleman lead the way.

8.

UCLA
T Khadere Kounta, T Garrett DiGiorgio, G Spencer Holstege, G Siale Taupaki, C Duke Clemens
The Bruins have to do some rebuilding on the offensive line after having a good year in 2022. Clemens and DiGiorgio bring the most experience.

9.

Cal
T Brayden Rohme, T TJ Session, G Brian Driscoll, G Sioape Vatikani, C Matthew Cindric
This unit is right there with ASU and UCLA. There's some nice experience in place, but also a lot to prove.

10.

Washington State
T Esa Pole, T Fa'alili Fa'amoe, G Christian Hilborn, G Christy Nkanu, C Konner Gomness
Losing Kingston to USC sucks for the Cougars. They still have some experience here though.

11.

Colorado
T Gerad Christian-Lichtenhan, T Savion Washington, G Landon Bebee, G Tyler Brown, C Van Wells
The Buffs are making do and improving here with transfers. There's really nowhere to go but up in 2023.

12.

Stanford
T Alec Bank, T Jack Leyrer, G Levi Rogers, G Lucas Heyer, C Logan Berzins
The Cardinal seemingly had the same linemen starting for four years and they could never put it together. Can they do it this year with a new coach and a bunch of new blood?
---
—More from Jack Follman—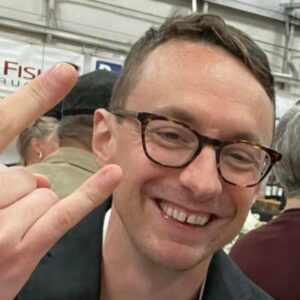 Latest posts by Jack Follman
(see all)