J
ack Covers Pac-12 Football and the NFL and NBA as a Senior Writer and columnist for SuperWest Sports.
He has been writing about Pac-12 football since 2012 when he started as an editor for SBNation's Pac-12 website, Pacific Takes.
Since then, he has published articles on Pac-12.com, co-hosted the Pacific Takes Podcast, and posted about a million articles and rankings on SuperWest Sports, Pacific Takes, and Twitter (@JackFollman).
He has also been a regular radio and podcast guest for various publications, including USA TODAY's Sports Wire sites.
As a professional journalist and voting member of the Football Writers Association of America, his work has been featured in numerous publications, including The Seattle Times, ESPN.com, and Men's Fitness.
Follman is also a screenwriter and horror/suspense author whose stories have been read by millions online. He is currently a working screenwriter with multiple Film and TV projects in development.
The film, Snorkeling, based on Jack's short story and script, produced by Automatik (Sinister) and Three Six Zero (Vox Lux), and directed by acclaimed music video director Emil Nava, is slated for release soon.
Jack's debut novelette, Good Night's Sleep, was released by Thought Catalog Books in 2016.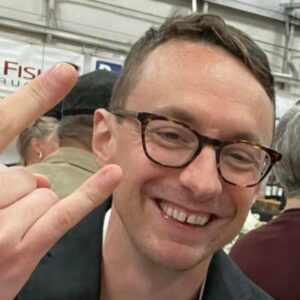 Latest posts by Jack Follman
(see all)