Posted on June 21, 2023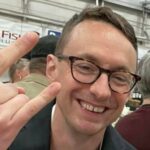 By Jack Follman, SuperWest Sports
W
e're moving along our Pac-12 unit rankings to the defensive line.
It shouldn't be surprising that Utah takes the top spot with how strong the fronts of their defenses have been in recent years.
The Utes aren't the only powerful group though—there's some great talent and experience returning all over the Conference.
I know different defensive schemes have changed and gotten complicated but I try to rate these units the best I can based on true defensive tackles and ends, at least to the extent such definitions still exist.

1.

Utah
DE Van Fillinger, DE Jonah Elliss, DE Logan Fano, DT Junior Tafuna, DT Simote Pepa, DT Aliki Vimahi
T
he Utes are stacked up front per usual. Tafuna is probably the best DT in the Conference, Pepa could be soon, and Fillinger is a star in the making at DE.

2.

Washington
DE Bralen Trice, DE Zion Tupuola-Fetui, DT Tuli Letuligasenoa, DT Ulomoo Ale, DT Faatui Tuitele
T
rice is in the conversation for best defensive lineman in the country and ZTF is at worst a really good pass rusher.
The DTs bring a ton of experience and Letuligasenoa is one of the best in the Conference.

3.

Oregon
DE Brandon Dorlus, DE Jordan Burch, DT Casey Rogers, DT Popo Aumavae, DT Taki Taimani
A
deep group here anchored by Dorlus, who is a First-Team All-Pac-12 mainstay. Burch is a wild card here as he has huge huge talent that he can still grow into.

4.

UCLA
DE Laiatu Latu, DE Gabriel Murphy, DE Grayson Murphy, DT Gary Smith III, DT Jay Toia, DT Dovid Magna
L
atu is right there with Trice in the conversation for the best defensive lineman in the nation. The Murphy brothers are also bringing a lot to the table.

5.

Washington State
DE Brennan Jackson, DE Ron Stone Jr., DT David Gusta, DT Nusi Malani, DT Na'im Rodman
Y
ou'll have a hard time finding a better edge duo than Jackson and Stone. There's some decent experience inside.

6.

USC
DE Jamil Muhammad, DE Anthony Lucas, DT Bear Alexander, DT Kyon Barrs, DT Tyrone Taleni, DT Jack Sullivan
T
his group has a lot of potential. Alexander was breaking out at Georgia and Lucas is a former five-star recruit. Barrs had a great early career with Arizona.

7.

Oregon State
DE Joe Golden, DE Sione Lolohea, DE Isaac Hodgins, DT James Rawls, DT Semisi Saluni
A
nice bunch, led by Rawls, who is one of the best players in the middle in the Pac-12. Hodgins and the rest bring good experience.

8.

Stanford
DE David Bailey, DE Lance Keneley, DT Tobin Phillips, DT Anthony Franklin, DT Zach Buckey
L
ook out for this group. Bailey and Frankiln were two of the best freshmen defenders in the league last year and Keneley and Phillips bring experience.

9.

Cal
DE Brett Johnson, DE Ethan Saunders, DE Jaedon Roberts, DT Ricky Correia, DT Darius Long Jr.
J
ustin Wilcox has done a really good job getting the most out of his units, even if they aren't overly talented or experienced. That should be the base here again.

10.

Arizona State
DE BJ Green, DE Clayton Smith, DT Dashaun Mallory, DT Anthonie Cooper, DE Prince Dorbah
T
here's not a ton familiar here. The Sun Devils are doing a pretty big rebuild on defense.

11.

Arizona
DE Taylor Upshaw, DE Jason Harris, DE Russell Davis II, DT Tiaoalii Savea, DT Ta'ita'i Uiagalelei
A
lot to prove with this group. Getting Harris back should be very nice, though.

12.

Colorado
DE Arden Walker, DE Sav'ell Smalls, DT Leonard Payne Jr., DT Shane Cokes, DT Taijh Alston
T
he Buffs are getting some much-needed help here in the transfer portal. We'll see how the group does.
---
—More from Jack Follman—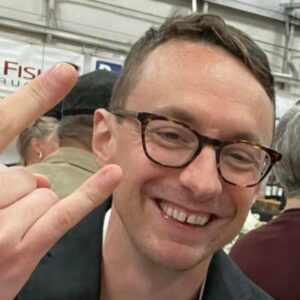 Latest posts by Jack Follman
(see all)