Posted on June 28, 2023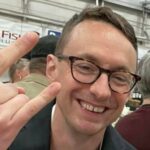 By Jack Follman, SuperWest Sports

Linebacker isn't the strongest position group in the Pac-12.
If anything, it's one of the weakest groups I've maybe ever seen in the Conference going into a season.
The position is also getting harder to categorize and getting harder to play against the new spread offenses.
Now that I've pumped up these groups so much…it's time to rank the Pac-12 linebacker units going into 2023!

1.

Utah
Karene Reid, Levani Damuni, Lander Barton, Josh Calvert
T
his is easily the best group for me. It has stars, budding stars, depth, and a track record of being really really good under the current coaching staff.

2.

USC
Mason Cobb, Shane Lee, Eric Gentry, Raesjon Davis
T
he Trojans have a nice new veteran leader here with Cobb transferring in from Oklahoma State and two proven veterans in Lee and Gentry.
They'll be really strong if a new young player can step up.

3.

UCLA
Darius Muasau, JonJon Vaughns, Oluwafemi Oladejo, Choe Brant-Strother
M
uasau is the best linebacker in the Conference. Vaughns and Oladejo provide some of the Pac-12's best depth.

4.

Cal
Jackson Sirmon, Sergio Allen, Myles Jernigan, Nate Ruchena
J
ackson Sirmon returns as the elder statesman of the Pac-12 and a multi-year all-conference player.
The rest of the group has some rebuilding to do but that's been no problem under Justin Wilcox for the Bears.

5.

Oregon
Jestin Jacobs, Jeffrey Bassa, Jamal Hill, Mase Funa
B
assa is super underrated and Hill could be a really interesting player moving from safety to linebacker. Iowa transfer Jacobs and how he comes in will make a big difference.

6.

Washington
Edefuan Ulofoshio, Alphonzo Tuputala, Ralen Goforth, Carson Bruener
T
here's a lot of potential in this group. Ulofoshio could be All-Pac-12 if healthy, Bruener was really good as a freshman, and Tuputala has a full year as a starter under his belt.

7.

Arizona
Jacob Manu, Justin Flowe, Orin Patu, Daniel Heimuli
T
his group could really help Arizona's defense step up. Manu was maybe the best freshman linebacker in the Conference last year and Flowe is a former Top 5 overall recruit in the nation.

8.

Oregon State
Andrew Chatfield Jr., Easton Mascarenas–Arnold, John Miller, Cory Stover
T
he Beavers are basically reloading at linebacker. There's experience in this group, though, and they should at least be solid.

9.

Arizona State
Travion Brown, Juwan Mitchell, James Djonkam, Will Shaffer
T
he Sun Devils are hoping transfers can step up and keep this group going as it reloads from last year.

10.

Washington State
Ahmad McCullough, Devin Richardson, Kyle Thornton, Hudson Cedarland
T
he Cougars don't have much returning and have to have a lot of players step up. They aren't stacking in the transfer portal either.

11.

Colorado
LeVonta Bentley, Demouy Kennedy, Brendan Gant, Jeremiah Brown
L
ike a lot of units, the Buffs are hoping transfers are going to step up and push them up the hierarchy of the Pac-12.

12.

Stanford
Gaethen Bernadel, Tristan Sinclair, Spencer Jorgensen, Ese Dubre
S
tanford is going to have to try and get things done with new faces at linebacker in 2023.
---
—More from Jack Follman—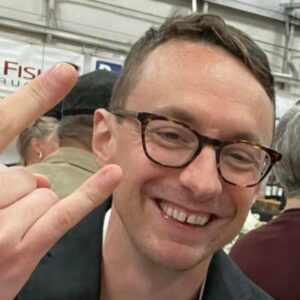 Latest posts by Jack Follman
(see all)