Posted on August 2, 2022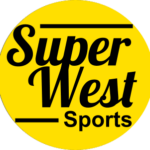 By SuperWest Sports Staff

The 2022 WNBA season is underway and we've got you covered with a currently active SuperWest WNBA players and stats tracker.
Below you'll find their per-game average total points, rebounds, assists, blocks, and steals through August 1, 2022, in a searchable, sortable table.
Each time we update the table, we sort it on a different stat to highlight different players. Last time, we sorted the players by most points. This time, we highlight the top rebounders.
Former SuperWest WNBA Stats Tracker
| Player | Program | WNBA | RPG | PPG | APG | Blks | Stls | Gms |
| --- | --- | --- | --- | --- | --- | --- | --- | --- |
| Sabrina Ionescu | Oregon | Liberty | 7.1 | 16.9 | 6.5 | 0.3 | 1.1 | 29 |
| Nneka Ogwumike | Stanford | Sparks | 6.9 | 18.7 | 2.1 | 0.5 | 1.7 | 28 |
| Monique Billings | UCLA | Dream | 6.2 | 6.2 | 1.0 | 0.4 | 0.9 | 21 |
| Chiney Ogwumike | Stanford | Sparks | 5.6 | 7.3 | 1.1 | 0.4 | 1.1 | 24 |
| Satou Sabally | Oregon | Wings | 4.8 | 11.3 | 2.1 | 0.2 | 0.5 | 11 |
| Courtney Vandersloot | Gonzaga | Sky | 4.0 | 11.5 | 6.5 | 0.5 | 1.1 | 26 |
| Kelsey Plum | Washington | Aces | 2.8 | 20.3 | 5.0 | 0.1 | 0.9 | 30 |
| Alanna Smith | Stanford | Fever | 2.7 | 4.3 | 0.6 | 0.7 | 0.9 | 9 |
| Sami Whitcomb | Washington | Liberty | 2.5 | 7.1 | 2.6 | 0.2 | 0.7 | 28 |
| Jordin Canada | UCLA | Sparks | 2.4 | 9.3 | 5.1 | 0.2 | 1.4 | 25 |
| Aari McDonald | Arizona | Dream | 2.1 | 10.7 | 2.5 | 0.0 | 2.2 | 30 |
| Ruthy Hebard | Oregon | Sky | 2.1 | 2.6 | 0.4 | 0.1 | 0.5 | 18 |
| Michaela Onyenwere | UCLA | Liberty | 2.1 | 5.0 | 0.3 | 0.2 | 0.4 | 27 |
| Reshanda Gray | Cal | Mercury | 1.7 | 2.8 | 0.5 | 0.4 | 0.5 | 10 |
| Lexie Hull | Stanford | Fever | 1.2 | 2.4 | 0.5 | 0.1 | 0.5 | 22 |
| Briann January | ASU | Storm | 1.0 | 3.5 | 2.4 | 0.2 | 0.7 | 31 |
| Sam Thomas | Arizona | Mercury | 0.3 | 0.2 | 0.2 | 0.1 | 0.3 | 19 |
---
—More from Staff—