Posted on August 16, 2022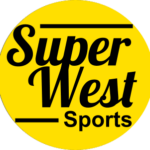 By SuperWest Sports Staff
M
ost of the regular-season hoops matchup pairings—except for those of Boise State and San Diego State—have been set.
The nonconference games for each team have been finalized for most of the SuperWest basketball teams, though those for ASU, Boise State, BYU, Oregon, Oregon State, WSU, and Stanford have not yet been published.
We've compiled all of the known games below, broken down by date for the preseason contests, and by week and by team for the conference clashes.
Most of the times and TV information is still to be determined. We will continue to update the schedule as additional games are announced.
SuperWest Nonconference & Early Conference Games
Oct. 30
– Nebraska at Colorado, 3:00 p.m., TBD
Nov. 1
– Western Oregon at Arizona, TBD
– Alaska Fairbanks at Washington, 7:00 p.m., Pac-12
Nov. 2
– Westminster (UT) at Utah, 5:00 p.m.,Pac-12
– Chico at Cal, 7:00 p.m., TBD
– Concordia at UCLA, 7:00 p.m., Pac-12
Nov. 7
– Pacific at Stanford, 11:00 a.m., Pac-12
– Tarleton at ASU, 4:00 p.m., Pac-12
– Texas St. at WSU, 4:30 p.m., Pac-12 Washington
– UC Riverside at Colorado, 5:30 p.m., Pac-12 Mountain
– Nicholls St at Arizona, 6:30 p.m., Pac-12
– Florida Gulf Coast at USC, 6:30 p.m., Pac-12 Los Angeles
– Florida A&M at Oregon, 7:00 p.m., Pac-12
– UC Davis at Cal, 8:00 p.m., Pac-12 Bay Area
– Long Island at Utah, 8:00 p.m., Pac-12 Mountain
– Weber St at Washington, 8:00 p.m., Pac-12 Washington
– Sacramento St at UCLA, 8:30 p.m., Pac-12
– Tulsa at Oregon St., 9:00 p.m., Pac-12 Oregon
Nov. 10
– NAU at ASU, 6:00 p.m., Pac-12
– Alabama A&M at USC, 8:00 p.m., Pac-12
Nov. 11
– Kansas St at Cal, 4:00 p.m., Pac-12
– Cal St Bakersfield at Utah, 4:00 p.m., Pac-12 Mountain
– Stanford at Wisconsin, 4:30 p.m., FS1
– Colorado at Grambling St, 5:00 p.m., TBD
– Florida A&M at Oregon St., 6:00 p.m., Pac-12
– Southern at Arizona, 6:00 p.m., Pac-12
– Long Beach St at UCLA, 8:00 p.m., Pac-12
– North Florida at Washington, 8:00 p.m., Pac-12 Washington
– UC Irvine at Oregon, 8:00 p.m., Pac-12 Oregon
– Gonzaga vs Michigan St, Armed Forces Classic San Diego, TBD, ESPN
Nov. 12
– WSU at Boise St., TBD
Nov. 13
– ASU at Texas Southern, TBD
– Colorado at Tennessee, 11:00 a.m., ESPN
Nov. 14
– Idaho St at Utah, 5:00 p.m., Pac-12
– Norfolk St at UCLA, 7:00 p.m., Pac-12
– Utah Tech at Washington, 7:00 p.m., Pac-12 Washington
Nov. 15
– Montana St. at Oregon, 6:00 p.m., Pac-12 Oregon
– SDSU at Stanford, 6:00 p.m., Pac-12
– Cal at UC San Diego, 7:00 p.m., ESPN+
– Northwest Christian at Ore St., 8:00 p.m., Pac-12 Oregon
– Vermont at USC, 8:00 p.m., Pac-12
Nov. 16
– VCU at ASU, 5:30 p.m., ESPN+
Nov. 17
– Colorado vs UMass, Myrtle Beach Invitational, 10:30 a.m., ESPNU
– Sam Houston St at Utah, Fort Myers Tip-Off, 6:00 p.m., Pac-12 Mountain
– Utah Tech at Arizona, 6:00 p.m., Pac-12
– Cal Baptist at Washington, 8:00 p.m., Pac-12
Nov. 18
– Southern University at Cal, Emerald Coast Classic, 6:00 p.m., Pac-12
– UCLA vs Illinois, Las Vegas, 6:30 p.m., ESPNU
– Mount St. Mary's at USC, 8:00 p.m., Pac-12
– Cal Poly at Stanford, 8:00 p.m., Pac-12 Bay Area
– Colorado vs TBD, Myrtle Beach Invitational
Nov. 19
– Portland St. at Oregon St., 7:00 p.m., Pac-12
Nov. 20
– Houston at Oregon, 6:30 p.m., ESPN
– UCLA vs Baylor/Virginia, Las Vegas, TBD, ESPN
– Colorado vs TBD, Myrtle Beach Invitational
Nov. 21
– Utah vs Georgia Tech, Fort Myers Tip-Off, 3:00 p.m., FS1
– Eastern Washington at WSU, 6:00 p.m., Pac-12
– Texas St at Cal, 8:00 p.m., Pac-12
– Arizona vs Cincinnati, Maui Invitational, 8:30 p.m., ESPN2
Nov. 22
– Grambling St. at ASU, 6:00 p.m., Pac-12
– Arizona vs Ohio St/SDSU, Maui Invitational
Nov. 23
– Pepperdine at UCLA, 7:30 p.m., Pac-12
– USC vs BYU, Battle for Atlantis, 2:00 p.m., ESPN2
– Washington vs Fresno St, Wooden Legacy, 6:30 p.m., ESPN
Nov. 24
– Oregon St vs Duke, Phil Knight Legacy Portland, 12:00 p.m., ESPN
– UConn at Oregon, 5:00 p.m., ESPN2
– Gonzaga vs Portland St, Phil Knight Legacy Portland, 9:30 p.m.
– Washington vs Vanderbilt/St. Mary's, Wooden Legacy
– USC vs Tennessee/Butler, Battle for Atlantis, TBD
Nov. 25
– Detroit-Mercy at WSU, 1:00 p.m., Pac-12
– Cal vs TCU, Emerald Coast Classic, Florida, 6:30 p.m., CBS Sports
– USC vs TBD, Battle for Atlantis
– Gonzaga vs Purdue/West Virginia, Phil Knight Legacy Portland
– Oregon St vs Florida/Xavier, Phil Knight Legacy Portland
– Florida St vs Stanford, ESPN Events Invitational, TBD
Nov. 26
– Cal vs TBD, Emerald Coast Classic, Florida
– St. Thomas (MN) at Utah, 5:00 p.m., Pac-12
Nov. 27
– Yale at Colorado, 12:00 p.m., Pac-12
– Alcorn St at ASU, 2:00 p.m., Pac-12
– Bellarmine at UCLA, 4:00 p.m., Pac-12
Nov. 28
– Seattle at Washington, 7:00 p.m., Pac-12
Nov. 30
– USC at Cal, 7:00 p.m., Pac-12
Dec. 1
– ASU at Colorado, 5:30 p.m., FS1
– Arizona at Utah, 5:30 p.m., Pac-12
– Washington at Oregon St, 7:00 p.m., ESPNU
– WSU at Oregon, 7:30 p.m., Pac-12
– UCLA at Stanford, 7:30 p.m., ESPN2
Dec. 2
– Gonzaga vs Baylor, Sioux Falls
Dec. 4
– Colorado at Washington, 12:00 p.m., Pac-12
– Utah at WSU, 1:00 p.m., ESPNU
– Cal at Arizona, 2:00 p.m., Pac-12
– Oregon at UCLA, 2:00 p.m., ESPN
– Stanford at ASU, 4:00 p.m., ESPN2
– Oregon St. at USC, 4:00 p.m., Pac-12
Dec. 7
– ASU at SMU, 6:00 p.m., ESPNU
– Northern Kentucky at WSU, 6:00 p.m., Pac-12
– Eastern Washington at Cal, 7:00 p.m., Pac-12 Bay Area
– Cal St Fullerton at USC, 8:00 p.m., Pac-12
Dec. 8
– Colorado St at Colorado, 6:00 p.m., ESPN2
– Jacksonville St at Utah, 7:00 p.m., Pac-12
Dec. 9
– Washington at Gonzaga, TBD
Dec. 10
– Denver at UCLA, 12:00 p.m., Pac-12
– WSU vs UNLV, Las Vegas Clash, 1:30 p.m., FS1
– Butler at Cal, 2:00 p.m., Pac-12
– Nevada at Oregon, 4:00 p.m., Pac-12
– Arizona vs Indiana, Las Vegas Clash, 4:30 p.m., FOX
Dec. 11
– Oregon St. at Texas A&M, TBD
Dec. 12
– Creighton at ASU, 6:00 p.m., FS1
Dec. 13
– UTSA at Utah, 6:00 p.m., Pac-12 Mountain
– Cal Poly at Washington, 7:30 p.m., Pac-12
Dec. 14
– UC Riverside at Oregon, 6:00 p.m., Pac-12
– UCLA at Maryland, 6:00 p.m., FS1
– Long Beach St at USC, 8:00 p.m., Pac-12
Dec. 15
– North Alabama at Colorado, 5:30 p.m., Pac-12
– Seattle at Oregon St., 7:30 p.m., Pac-12 Oregon
Dec. 16
– Green Bay at Stanford, 5:00 p.m., Pac-12
Dec. 17
– UCLA vs Kentucky, New York, 2:30 p.m., CBS
– Utah at BYU, 3:00 p.m., CBS Sports
– Portland at Oregon, 5:00 p.m., Pac-12
– Idaho St at Washington, 7:00 p.m., Pac-12
– Tennessee at Arizona, 7:30 p.m., ESPN2
Dec. 18
– Stanford at Texas, 10:00 a.m., ESPN
– Green Bay at Oregon St., 12:00 p.m., Pac-12
– Cal at Santa Clara, 2:00 p.m., TBD
– Northern Colorado at Colorado, 2:00 p.m., Pac-12
– Auburn at USC, 2:30 p.m., ESPN
– San Diego at ASU, 4:00 p.m., Pac-12
Dec. 20
– Montana St. at Arizona, 5:30 p.m., Pac-12
– Utah Valley at Oregon, 7:30 p.m., Pac-12
– Montana at Gonzaga, TBD
Dec. 21
– UC Davis at UCLA, 2:00 p.m., Pac-12
– Southern Utah at Colorado, 4:00 p.m., Pac-12 Mountain
– UT Arlington at Cal, 4:00 p.m., Pac-12
– Auburn at Washington, 6:00 p.m., Pac-12
– TCU at Utah, 6:00 p.m., Pac-12 Mountain
– Denver at Oregon St., 7:00 p.m., Pac-12 Oregon
– USC vs Colorado St (Phoenix), 8:00 p.m., Pac-12
– ASU at San Francisco, TBD
2022-23 SuperWest Conference Basketball Schedule by Week
Week of Dec. 29-Jan. 2
Arizona at Arizona State
Colorado/Utah at California/Stanford
Oregon State at Oregon
UCLA/USC at Washington/Washington State
BYU at Pacific
BYU vs Portland
Gonzaga vs Pepperdine
Week of Jan. 4-8
Oregon/Oregon State at Colorado/Utah
Stanford at California
USC at UCLA
Washington/Washington State at Arizona/Arizona State
BYU at Loyola Marymount
BYU at San Diego
Gonzaga at San Francisco
Gonzaga at Santa Clara
Week of Jan. 11-15
Arizona/Arizona State at Oregon/Oregon State
California/Stanford at Washington/Washington State
Colorado/Utah at UCLA/USC
BYU vs Gonzaga
BYU vs Pepperdine
Gonzaga vs Portland
Week of Jan. 18-22
Oregon/Oregon State at California/Stanford
UCLA/USC at Arizona/Arizona State
Washington/Washington State at Colorado/Utah
BYU at Santa Clara
BYU at San Francisco
Gonzaga vs Loyola Marymount
Gonzaga at Pacific
Week of Jan. 25-29
Arizona/Arizona State at Washington/Washington State
California at Stanford
Colorado/Utah at Oregon/Oregon State
UCLA at USC
BYU vs Saint Mary's
Gonzaga at Portland
Week of Feb. 1-5
California/Stanford at Colorado/Utah
Oregon/Oregon State at Arizona/Arizona State
Washington/Washington State at UCLA/USC
BYU vs Loyola Marymount
BYU vs Pacific
Gonzaga vs Santa Clara
Gonzaga at Saint Mary's
Week of Feb. 8-12
Arizona/Arizona State at California/Stanford
Colorado at Utah
UCLA/USC at Oregon/Oregon State
Washington at Washington State
BYU at Pepperdine
BYU at Gonzaga
Gonzaga vs San Francisco
Week of Feb. 15-19
California/Stanford at UCLA/USC
Colorado/Utah at Arizona/Arizona State
Oregon/Oregon State at Washington/Washington State
BYU vs Santa Clara
BYU at Saint Mary's
Gonzaga at Loyola Marymount
Gonzaga at Pepperdine
Week of Feb. 22-26
Arizona State at Arizona
Oregon at Oregon State
UCLA/USC at Colorado/Utah
Washington/Washington State at California/Stanford
BYU vs San Francisco
Gonzaga vs San Diego
Gonzaga vs Saint Mary's
Week of March 1-4
Arizona/Arizona State at UCLA/USC
California/Stanford at Oregon/Oregon State
Utah at Colorado
Washington State at Washington
2022 – 23 SuperWest Basketball Schedule by Team

Arizona
• Nov. 7—vs Nicholls St
• Nov. 11—vs Southern
• Nov. 14—vs TBD
• Nov. 17—vs Utah Tech
• Nov. 21—vs Cincinnati (Maui)
• Nov. 22—vs Ohio St/SDSU (Maui)
• Nov. 23—vs TBD (Maui)
• Dec. 1—at Utah
• Dec. 4—vs Cal
• Dec. 10—vs Indiana (Las Vegas)
• Dec. 13—vs TBD
• Dec. 17—vs Tennessee
• Dec. 20—vs TBD

Arizona State
• Dec. 1—at Colorado
• Dec. 4—vs Stanford
(other games not yet available)

Boise State
<>/div
(not yet available)

BYU
• Dec. 29—at Pacific
• Dec. 31—at vs Portland
• Jan. 5—at Loyola Marymount
• Jan. 7—at San Diego
• Jan. 12—vs Gonzaga
• Jan. 14—vs Pepperdine
• Jan. 19—at Santa Clara
• Jan. 21—at San Francisco
• Feb. 2—vs Loyola Marymount
• Feb. 4—vs Pacific
• Feb. 9—at Pepperdine
• Feb. 11—at Gonzaga
• Feb. 16—vs Santa Clara
• Feb. 18—at Saint Mary's
• Feb. 25—vs San Francisco

Cal
• Nov. 7—vs UC Davis
• Nov. 11—vs Kansas St
• Nov. 15—at UC San Diego
• Nov. 15—vs San Diego
• Nov. 18—vs Southern
• Nov. 21—vs Texas St
• Nov. 25—vs TCU (Emerald Coast)
• Nov. 26—vs Clemson/Iowa (Emerald Coast)
• Nov. 30—vs USC
• Dec. 4—at Arizona
• Dec. 7—vs Eastern Washington
• Dec. 10—vs Butler
• Dec. 18—at Santa Clara
• Dec. 21—vs UT Arlington

Colorado
• Nov. 7—vs UC Riverside
• Nov. 11—at Grambling St
• Nov. 13—at Tennessee
• Nov. 17—vs UMass (Myrtle Beach)
• Nov. 18—vs TBD (Myrtle Beach)
• Nov. 20—vs TBD (Myrtle Beach)
• Nov. 27—vs Yale
• Dec. 1—vs Arizona State
• Dec. 4—at Washington
• Dec. 8—vs Colorado St
• Dec. 15—vs North Alabama
• Dec. 18—vs Northern Colorado
• Dec. 21—vs Southern Utah

Gonzaga
• Nov. 11—vs Michigan St (Armed Forces)
• Nov. 20—vs Kentucky
• Nov. 24—vs Portland St (Phil Knight Legacy)
• Nov. 25—vs Purdue/West Virginia (Phil Knight Legacy)
• Dec. 2—vs Baylor (Sioux Falls)
• Dec. 9—vs Washington
• Jan. 5—at San Francisco
• Jan. 7—at Santa Clara
• Jan. 12—at BYU
• Jan. 14—vs Portland
• Jan. 19–vs Loyola Marymount
• Jan. 21—at Pacific
• Jan. 28—at Portland
• Feb. 2—vs Santa Clara
• Feb. 4—at Saint Mary's
• Feb. 9—vs San Francisco
• Feb. 11—vs BYU
• Feb. 16—at Loyola Marymount
• Feb. 18—at Pepperdine
• Feb. 23—vs San Diego
• Feb. 25—vs Saint Mary's

Oregon
• Dec. 1—vs WSU
• Dec. 4—at UCLA
(other games not yet available)

Oregon State
• Dec. 1—vs Washington
• Dec. 4—at USC
(other games not yet available)

San Diego State
<>/div
(not yet available)

Stanford
• Dec. 1—vs UCLA
• Dec. 4—at ASU
(other games not yet available)

UCLA
• Nov. 2—vs Concordia
• Nov. 7—vs Sacramento St
• Nov. 11—vs Long Beach St
• Nov. 14—vs Norfolk St
• Nov. 18—vs Illinois (Las Vegas)
• Nov. 20—vs Baylor/Virginia (Las Vegas)
• Nov. 23—vs Pepperdine
• Nov. 27—vs Bellarmine
• Dec. 1—at Stanford
• Dec. 4—vs Oregon
• Dec. 10—vs Denver
• Dec. 14—at Maryland
• Dec. 17—vs Kentucky (CBS Sports Classic)
• Dec. 21—vs UC Davis

USC
• Nov. 7—vs Florida Gulf Coast
• Nov. 10—vs Alabama A&M
• Nov. 15—vs Vermont
• Nov. 18—vs Mount St. Mary's
• Nov. 23—vs BYU (Battle 4 Atlantis)
• Nov. 24—vs Tennessee/Butler (Battle 4 Atlantis)
• Nov. 25—vs TBD (Battle 4 Atlantis)
• Nov. 30—at Cal
• Dec. 4—vs Oregon State
• Dec. 7—vs Cal State Fullerton
• Dec. 14—vs Long Beach State
• Dec. 18—vs Auburn
• Dec. 21—vs Colorado St (Jerry Colangelo Classic)

Utah
• Nov. 7—vs Long Island
• Nov. 11—vs CSU Bakersfield
• Nov. 14—vs Idaho St
• Nov. 17—vs Sam Houston St (Ft. Myers Tip-Off)
• Nov. 21—vs Georgia Tech (Ft. Myers Tip-Off)
• Nov. 23—vs TBD (Ft. Myers Tip-Off0
• Nov. 26—vs St. Thomas (MN)
• Nov. 30—at Cal
• Dec. 1—vs Arizona
• Dec. 4—at Jacksonville St
• Dec. 13—vs UTSA
• Dec. 17—at BYU
• Dec. 21—vs TCU

Washington
• Nov. 7—vs Weber St
• Nov. 11—vs North Florida
• Nov. 14—vs Utah Tech
• Nov. 17—vs Cal Baptist
• Nov. 23—vs Fresno St (Wooden Legacy)
• Nov. 24—vs Vanderbilt/St. Mary's (Wooden Legacy)
• Nov. 28—vs Seattle
• Dec. 1—at Oregon St
• Dec. 4—vs Colorado
• Dec. 9—at Gonzaga
• Dec. 13—vs Cal Poly
• Dec. 21—vs Auburn

Washington State
• Dec. 1—at Oregon
• Dec. 4—vs Utah
• Dec. 10-vs UNLV, 1:30 p.m., FS1 (Las Vegas Clash)
(other games not yet available)
---
—More from Staff—