Posted on April 7, 2023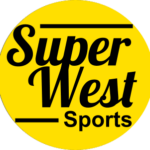 By SuperWest Sports Staff
T
he 2023-24 men's basketball season is still months away, and players continue to move in and out of the transfer portal.
That doesn't stop prognosticators from ranking the teams, and we've brought them all together for you with the most recent updates.
The SuperWest Preseason Composite Basketball Rankings aggregate 13 media rankings (shown below) by assigning a No. 1 ranking the value of 25 points, a No. 2 ranking 24 points, and so on.
The rounded result is divided by 13 and subtracted from 25, yielding the composite rank.
The composite ranking and the individual media rankings appear below.
Preseason Composite Rankings as of April 13, 2023
Composite Ranking
13. Arizona
13. UCLA
19. Gonzaga
19. SDSU
19. USC
21. Saint Mary's
22. Colorado
25. Boise St
SuperWest in Latest 2023 Preseason Media Basketball Rankings
| ESPN | USA TODAY | Sports Illustrated | FOX Sports |
| --- | --- | --- | --- |
| 12. Saint Mary's | 12. Arizona | 7. Arizona | 13. UCLA |
| 13. USC | 13. Gonzaga | 14. Gonzaga | 14. SDSU |
| 19. Colorado | 17. UCLA | 17. UCLA | 16. USC |
| 20. Gonzaga | 21. Saint Mary's | 18. Saint Mary's | 18. Arizona |
| 24. Arizona | 23. USC | 20. USC | 19. Gonzaga |
| 25. SDSU | 24. Boise St | 22. SDSU | 24. Saint Mary's |
| | 25. SDSU | 24. Colorado | |
| Sporting News | CBS Sports | 247Sports | Stephen Vilardo |
| --- | --- | --- | --- |
| 2. UCLA | 12. Gonzaga | 11. UCLA | 6. Arizona |
| 10. Gonzaga | 15. SDSU | 14. Gonzaga | 13. Colorado |
| 12. Arizona | 17. USC | 16. Arizona | 16. USC |
| | 19. UCLA | 20. Saint Mary's | 19. SDSU |
| | 20. Saint Mary's | 25. Colorado | 22. Saint Mary's |
| | 23. Arizona | | 23. Gonzaga |
| | | | 25. UCLA |
| Heat Check CBB | Goodman/Stadium | Athletic | Jon Wilner |
| --- | --- | --- | --- |
| 11. UCLA | 12. UCLA | 7. UCLA | 9. UCLA |
| 15. Gonzaga | 14. SDSU | 8. Arizona | 11. SDSU |
| 20. Arizona | 15. Arizona | 20. Saint Mary's | 15. Arizona |
| 22. USC | 16. USC | | 19. USC |
| 23. Saint Mary's | 17. Saint Mary's | | 21. Gonzaga |
| 24. SDSU | 24. Gonzaga | | 24. Saint Mary's |
| 25. Boise St | | | |
| Jon Rothstein | | | |
| --- | --- | --- | --- |
| 12. USC | | | |
| 16. SDSU | | | |
| 18. Colorado | | | |
| 22. UCLA | | | |
| 23. Saint Mary's | | | |
---
—More from Staff—