Posted on August 10, 2023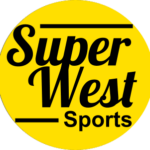 By SuperWest Sports Staff
O
ur SuperWest Preseason Composite Football Rankings aggregate and average 22 different media rankings (shown below) by assigning a No. 1 ranking the value of 25 points, a No. 2 ranking 24 points, and so on.
The rounded result is divided by 22 and subtracted from 25, yielding the Composite Rank. Scores of less than 25 points result in a composite non-ranking.
USC, the top SuperWest Composite team, appears in every list and is ranked as high as fourth and no lower than 14th.
Washington's rankings span from fourth to 21st, Oregon's from eighth to 16th, Utah's from seventh to 22nd, Oregon State from 13th to 24th, and UCLA from 17th to 25th.
Colorado (22nd) and Boise State (25th) were each ranked just once, not enough for them to break into the composite rankings.
Preseason Composite Rankings as of August 10, 2023
| | SuperWest Composite |
| --- | --- |
| | 6. USC |
| | 9. Washington |
| | 12. Oregon |
| | 12. Utah |
| | 18. Oregon St |
| | 23. UCLA |
SuperWest in the Latest 2023 Preseason Media Football Rankings
| Athlon | CBS Sports | ESPN | Sporting News |
| --- | --- | --- | --- |
| 4. USC | 6. USC | 7. USC | 6. USC |
| 9. Washington | 10. Washington | 13. Oregon | 8. Washington |
| 10. Utah | 12. Utah | 15. Utah | 12. Oregon |
| 13. Oregon | 14. Oregon | 21. Washington | 15. Utah |
| 19. Oregon St | 18. Oregon St | 24. Oregon St | 19. Oregon St |
| 24. UCLA | | | 24. UCLA |
| Wilner | Brett McMurphy | Yahoo Sports | Sports Illustrated |
| --- | --- | --- | --- |
| 4. Washington | 7. Washington | 6. USC | 8. USC |
| 9. USC | 9. Oregon | 8. Oregon | 10 Washington |
| 14. Utah | 13. Oregon St | 11. Washington | 14. Oregon |
| 15. Oregon | 14. USC | 14. Utah | 15. Utah |
| 18. Oregon St | 19. UCLA | 18. Oregon St | 18. Oregon St |
| 22. UCLA | 22. Utah | 19. UCLA | 24. UCLA |
| 24. Boise St | | | |
| Athletic | USA TODAY | PFF | FOX Sports |
| --- | --- | --- | --- |
| 4. USC | 10. USC | 10. USC | 4. USC |
| 7. Washington | 11. Washington | 12. Oregon | 7. Utah |
| 12. Utah | 13. Oregon | 15. Utah | 11. Washington |
| 13. Oregon St | 17. Utah | 21. Washington | 15. Oregon |
| 15. Oregon | 19. Oregon St | | 17. UCLA |
| 25. UCLA | | | 20. Oregon St |
| | | | 22. Colorado |
| Bleacher Report | NCAA.com | Saturday Down South | 247Sports |
| --- | --- | --- | --- |
| 5. USC | 8. USC | 8. Utah | 7. USC |
| 10. Washington | 9. Washington | 9. Washington | 13. Washington |
| 11. Oregon | 11. Utah | 10. USC | 14. Utah |
| 13. Utah | 15. Oregon | 14. Oregon | 15. Oregon |
| 16. Oregon St | 16. Oregon St | 15. Oregon St | 19. Oregon St |
| 23. UCLA | | | |
| Klatt | On3 | Yardbarker | Phil Steele |
| --- | --- | --- | --- |
| 6. Washington | 6. USC | 7. USC | 9. USC |
| 8. USC | 10. Washington | 8. Washington | 10. Utah |
| 11. Utah | 14. Oregon | 15. Utah | 15. Oregon |
| 13. Oregon | 15. Utah | 16. Oregon | 17. Washington |
| 15. Oregon St | 17. Oregon St | 22. Oregon St | 19. Oregon St |
| 25. UCLA | | | 24. UCLA |
| | | | |
| USA TODAY Coaches | Vilardo-SuperWest Sports | | |
| --- | --- | --- | --- |
| 6. USC | 7. USC | | |
| 11. Washington | 12. Oregon | | |
| 14. Utah | 15. Washington | | |
| 15. Oregon | 16. Utah | | |
| 18. Oregon St | 19. Oregon St | | |
| | 25. UCLA | | |
---
—More from Staff—