Posted on August 15, 2023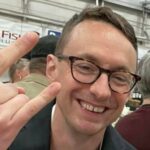 By Jack Follman, SuperWest Sports
W
e're just weeks out from the start of the final Pac-12 football season, at least as the Conference is currently configured.
It's one of the most-anticipated campaigns we have ever had and the race for the title is super tight between the Pac-12's marquee programs, all led by Heisman contender quarterbacks.
This is one of the hardest seasons ever to predict given how strong the top and middle of the Conference is. I think homefield is going to make a huge difference as the top teams are so evenly matched.
I went through every game and tried to predict the outcome, including scores.
The best I could do creates a harrowing race for the championship game filled with tight contests which will come down to the final play.
I'm breaking it up into three groupings of weeks and only giving notes on the top games of each week.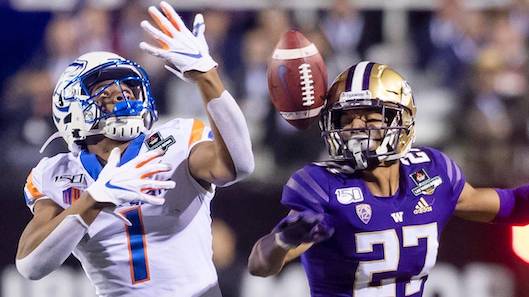 Week 0/1 Predicted Game Scores
USC 56, San Jose State 24 (Week 0)
Arizona 52, Northern Arizona 17
Arizona State 48, Southern Utah 14
Cal 28, North Texas 12
TCU 49, Colorado 24
Oregon 69, Portland State 9
Oregon State 41, San Jose State 13
Stanford 35, Hawaii 21
UCLA 45, Coastal Carolina 28
USC 52, Nevada 20
Utah 27, Florida 26
Washington 42, Boise State 24
Washington State 37, Colorado State 23
S
cheduling has really taken the excitement out of Week One. We're mostly getting what are basically warm-up games.
That doesn't mean there weren't a few important ones.
• Coach Prime and Colorado drew a nightmare of a first game, playing on the road against the national runner-up.
TCU has a lot of rebuilding to do and the Buffs take advantage, scoring points early before the Horned Frogs lean on their experience and depth and talent and run away at home.
• The Utes get a rematch with Florida in Salt Lake City and we get a very similar game as the Gators try to get things started under new coach Billy Napier.
They take the Utes down to the wire but the home team wins this time, kicking a late field goal to get a one-point win.
• The Huskies open up their Season of Destiny against a strong G5 opponent and their famous offense lives up to the hype as they air it out against the Broncos, getting a solid win on national TV to open up the season.
Boise State gives enough resistance to keep the Huskies from running away but Washington scores late to win by a healthy margin.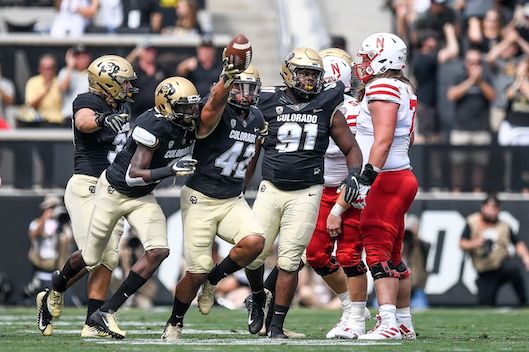 Week 2 Predicted Game Scores
Mississippi State 41, Arizona 35
Oklahoma State 45, Arizona State 31
Auburn 31, Cal 20
Nebraska 35, Colorado 26
Oregon 38, Texas Tech 28
Oregon State 56, UC Davis 6
USC 49, Stanford 28
UCLA 30, San Diego State 28
Utah 28, Baylor 27
Washington 62, Tulsa 17
Wisconsin 31, Washington State 27
T
hings get more interesting in Week Two as we see better nonconference games, with almost every one of them a big-time contest.
• The Arizona schools fight it out with good Power 5 teams and take it down to the wire, but just can't get over the hump, which shows they're improved teams but probably fringe bowl squads at best.
• Cal and Colorado also take punches at decent P5 schools and lose by two scores. It's especially tough for the Buffs as they start the season 0-2 in the Coach Prime era.
• Oregon goes down to Lubbock and gets a huge win. Former Oregon QB Tyler Shough and company are able to give the Ducks fits before Bo Nix pushes them past to secure a big-time nonconference win late.
• Pac-12 play kicks off with USC's offense having its way with a rebuilding Stanford offense. The Trojans get an early lead in the conference standings.
• Two South contenders (UCLA and Utah) pull off really tough road wins by narrow margins.
The wins are huge for each team to put them at 2-0, especially for Utah as they take down Florida and Baylor in weeks One and Two.
– Wisconsin gets revenge on WSU in Pullman, improving with Luke Fickell as head coach.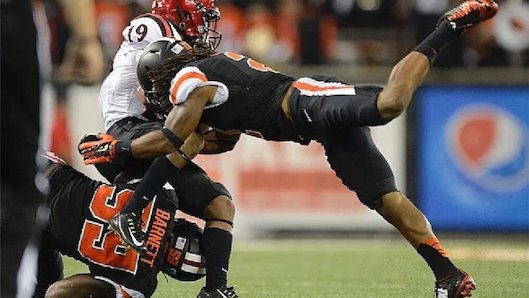 Week 3 Predicted Game Scores
Arizona 49, UTEP 20
Arizona State 45, Fresno State 27
Cal 42, Idaho 0
Colorado 48, Colorado State 24
Oregon 59, Hawaii 10
Oregon State 34, San Diego State 27
Stanford 38, Sacramento State 17
UCLA 56, North Carolina Central 7
Utah 49, Weber State 3
Washington 37, Michigan State 28
Washington State 52, Northern Colorado 12
A
bit of a recovery week for the Conference after showdowns as a lot of teams get to 3-0 and 2-1 heading into conference play.
• Oregon State gets a nice nonconference win in Corvallis over San Diego State, hanging on in the final moments. They get to 3-0 to start the season.
• The Huskies fight off a revenge attempt in East Lansing. The Spartans are improved and get some burst off their home crow before Michael Penix Jr. and Washington's offense prove to be too much for them.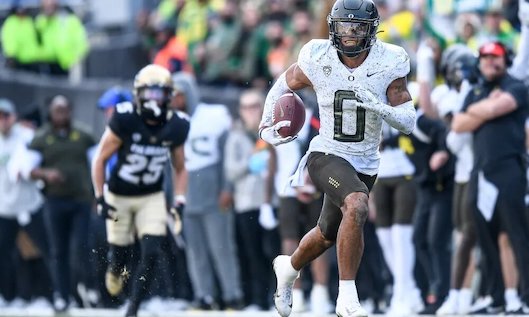 Week 4 Predicted Game Scores
Arizona 45, Stanford 32
USC 56, Arizona State 33
Washington 31, Cal 17
Oregon 59, Colorado 20
Oregon State 34, Washington State 30
Utah 30, UCLA 17
W
e get into Pac-12 play and immediately jump into big matchups and get to find out more about the teams in the conference.
• Arizona goes on the road and their offense can't be stopped in Palo Alto.
Troy Taylor and the Cardinal show the Wildcats will still be questionable on defense though as they put up yards and points on Arizona, even though they lose by double digits.
• The conference's top dogs in USC, Washington, and Oregon get convincing wins in games where they went in well favored.
Washington gets the biggest challenge as they face a Justin Wilcox-coached defense, which matches up well against their pass-heavy offense.
• The season of expectations arrives for the Beavers and they pass an underrated test in their first conference game.
Winning at Pullman is never easy and the Beavers take all they handle from Cam Ward and Cougars. Having a playmaker at quarterback in DJ Uiagelelei pushes them over the edge in the end.
• The game of the week going in was UCLA vs. Utah in a big South Division clash. The Utes bully a semi-rebuilding Bruin team in Salt Lake City to get a leg up in the conference race.
---
—More from Jack Follman—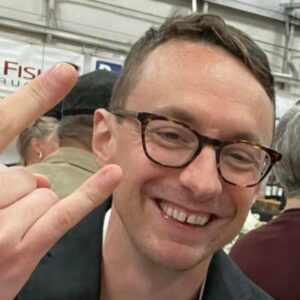 Latest posts by Jack Follman
(see all)