Posted on December 2, 2022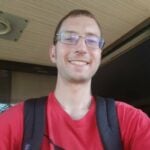 By Nick Bartlett, SuperWest Sports
W
ise is the bettor who consults
Nick's No-Nonsense Betting Tips
before logging on to his sportsbook.
Let's face it, last week wasn't my best effort, but I still finished a respectable 6-3.
Combine that with my 10-0 in Week 12, 7-2 in Week 11, 8-1 in Week 10, 6-2 in Week 9, 7-1 in Week Eight, 1-6 in Week Seven, 6-1 in Week Six, 7-2 in Week Five, 8-1 in Week Four, 10-2 in Week Three, 9-2 in Week Two, and 11-2 in Week One. and I'm a solid 96-25 on the season.
That's a whopping 79% success rate.
Yes, it's true, I whiffed badly on three picks last week: Oregon collapsed against Oregon State, Washington was way too much for my Cougars, and Air Force made fools of me and the Aztecs.
But what's done is done. It's time to make my Championship picks.
As always, my selections come with incredibly accurate game scores and just enough commentary to keep me from drinking too much coffee at my favorite java shop here in the beautiful Shoreline district of Seattle.
No. 11 Utah at No. 4 USC
Friday, December 2
5:00 p.m. PT, FOX
T
his year's version of the Pac-12 championship showcases the contrasts of college football's fast-changing landscape.
The Trojans represent what college football is becoming: Spendy NIL deals, slick, big-market teams, and one-of-a-kind playmakers like Caleb Williams.
Utah's more traditional. They evaluate and develop players in a small-town atmosphere. They represent what many believe college football used to be.
So this matchup feels about right, given the changing of the guard. The traditional power had given way to the new baddy in town, but now that new-and-improved old power is back to re-stake its claim.
Salt Lake City is very different from L.A. The Big Ten is very different from the Pac-12.
This may be one of the last times a matchup like this takes place on a national stage. It may also be the most important football game in the history of the Pac-12.
Whoever wins, it's more about pride than trends. The college football landscape has been changed forever. There's no going back.
But at least on Friday, the Conference of Champions has a showdown to call its own—a bit of the old and a taste of the new.
Come the CFP, they'll have a Playoff team as well.
Trojans by four.
Final Score: USC 31, Utah 27
Fresno State at Boise State
Saturday, December 3
2:00 p.m. PT, FOX
B
oise State enters this matchup with an elite freshman quarterback, a vicious defense, and a home-field advantage.
Ever since Hank Bachmeicher left the program, the Broncos have proven themselves the best team in the Conference.
Helping out Taylen Green is halfback George Holani. He's rushed for over 1,000 yards and ten touchdowns, and Holani's really found his line dance as of late.
For Fresno State, it just feels like they should be here. If it wasn't for a miracle onside kick they'd likely be watching this on Sling TV.
But here they are, and they have something to prove.
Jake Haener could be one of the most underrated players on the west coast, despite being a boss and a warrior at quarterback for Fresno State. He will likely be the catalyst for everything the Bulldogs do on Friday.
As complete as BSU is, there's something about Haener that can't be denied.
FSU by three.
Final Score: Fresno State 27, Boise State 24
---
—More from Nick Bartlett—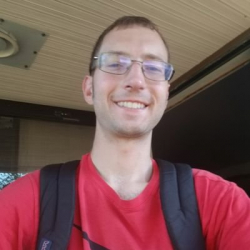 Latest posts by Nick Bartlett
(see all)