Posted on September 1, 2022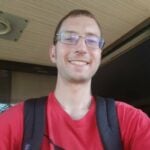 By Nick Bartlett, SuperWest Sports
W
ise is the bettor who consults
Nick's No-Nonsense Betting Tips
before logging on to his sportsbook.
I may not be perfect, but if you've followed my advice in the past, you're money ahead.
Invest your profits wisely, my friend!
Each week, I'll give you my picks for the SuperWest games. For those who don't know, that's the Pac-12, BYU, Boise State, and San Diego State.
And provided I'm not perfect—hey, it's possible!—I'll evaluate my picks the following week, analyzing where I may have gone wrong, and of course, basking in the glory of my inevitable successes.
As always, my selections come with incredibly accurate game scores and just enough commentary to keep me from running out of jelly beans—excuse me while I look in the box—damn, I'm almost out.
Heck with that, I'm about to miss my deadline, so let's get on with the picks.
Northern Arizona at Arizona State
Thursday, September 1
7:00 pm PT, Pac-12 Network
If Arizona State can't win their home opener against a mid-level FCS team then their season is doomed.
Even with the massive drop-off in talent, the Sun Devils should be the far superior team.
Northern Arizona was 5-6 last year, ASU was 8-5. Neither were all that impressive.
What it all boils down to in the opener is preparation. Will the Devils be ready? I believe they will.
ASU by 17.
Final Score: ASU 34, NAU 17
TCU at Colorado
Friday, September 2
7:00 pm PT, ESPN
Colorado's season should prove rough and getting TCU in the opener isn't ideal.
With that being stated, the Buffs should still win this game.
The Horned Frogs were 5-7 last year and have a new Head Coach in Sonny Dykes.
Remember how I said Colorado should win this contest? They won't.
TCU by ten.
Final Score: TCU 30, Colorado 20
Bowling Green at UCLA
Saturday, September 3
11:30 am PT, Pac-12 Network
I'm not gonna waste your time on this preview. Well, not much of it anyway.
Do you remember what UCLA did to Hawaii in the opener last year? If you need a refreshment, the Bruins took a 31-3 lead in the half and won the matchup 44-10.
If you ask me, Hawaii vs Bowling Green would've been a better matchup.
Bruins by 21.
Final Score: UCLA 38, Bowling Green 17
Arizona at San Diego State
Saturday, September 3
12:30 pm PT, CBS
Arizona is much improved from last year, they could end up being the Leicester City of the Pac-12 this season.
The combination of Jedd Fisch, Jayden de Laura, and Jacob Cowing has given Wildcat fans a chance to believe.
But hope isn't reality, and San Diego State is looking for redemption in 2022.
The addition of transfer quarterback Braxton Burmeister, formerly of Oregon and Virginia Tech, is enough to put the Aztecs over the top.
SDSU by 10.
Final Score: SDSU 27, Arizona 17
No. 11 Oregon v. No. 3 Georgia
Saturday, September 3
12:30 pm PT, ABC
Georgia may have lost 14 starters from their 2021 team, but they should still be able to dominate Oregon.
The Duck defense may be able to hang in the trenches in the first half, but eventually, the Bulldogs will wear them down, taking the game with them.
If Oregon can go to Atlanta and beat the defending national champions, it will mean everything for the Pac-12.
But that's not gonna happen.
Dawgs by 14.
Final Score: Georgia 31, Oregon 17
UC Davis at California
Saturday, September 3
1:00 pm PT, Pac-12 Network
Cal has to win this game and they need to be careful.
The Golden Bear offense ranked 96th in the nation in scoring last year and they lost Chase Garbers.
While UC Davis isn't an elite FCS team they did finish 8-4, which means they know how to win games.
I really don't wanna pick Cal, but their defense should do something.
Golden Bears by Nine.
Final Score: Cal 23, UC Davis 14
BYU at South Florida
Saturday, September 3
1:00 pm PT, ESPNU
A road game is a road game, but will the Bulls really have much of an advantage at home?
USF finished 2-10 last season and ended their campaign on a five-game losing skid.
If the Cougars want to continue garnering respect as a program, they need to win this one comfortably.
However, it is South Florida so maybe the Cougars will get distracted by the felines.
Cougs by 18.
Final Score: BYU 38, USF 20
Rice at No. 14 USC
Saturday, September 3
3:00 pm PT, Pac-12 Network
Rice and USC had the same record last year. But is anything else really the same?
For the Trojans, this should be a barometer that shows they're at least not as bad as last season.
For the Owls, hold on. This is L.A., it's time to show out.
Trojans by 21.
Final Score: USC 41, Rice 20
No. 7 Utah at Florida
Saturday, September 3
4:00 pm PT, ESPN
This is the exact match-up the Utes needed after a tough Rose Bowl loss.
They face a mediocre blue-blood in a hostile environment and new head coach Billy Napier.
Florida isn't what it used to be, but they're still the Gators. Any team who comes out of "The Swamp" alive still deserves respect.
Utah's physical style allows them to chomp down cottonmouths, turtles, and all of Florida in the process.
Utes by seven.
Final Score: Utah 27, Florida 20
Colgate at Stanford
Saturday, September 3
5:00 pm PT, Pac-12 Network
Colgate was just good enough last year to make me write this preview.
So why am I writing one now? Sympathy, perhaps.
Anyway, here it is.
Stanford by 21.
Final Score: Stanford 35, Colgate 14
Idaho at Washington State
Saturday, September 3
6:30 pm PT, Pac-12 Network
Idaho's not a very good team, but that doesn't necessarily mean they won't win this game.
Washington State lost their home opener to Portland State in 2015. In 2016, the Cougs did the same thing, that time against Eastern Washington.
WSU should prove to be the stronger squad, but it's the "Battle of the Palouse" so wheat will grow.
Cougs by 21.
Final Score: WSU 38, Idaho 17
Boise State at Oregon State
Saturday, September 3
7:30 pm PT, ESPN
This is a good football game that not enough people will watch.
Come on, East Coast, stay up! Haven't you heard? Sleep is overrated.
Boise State is trying to climb back to the top of the Mountain West, while Oregon State is trying to figure out where they stand in the Pac-12.
And really, both programs are trying to figure out where they stand in the rapidly changing college football landscape.
Both of these teams are solid, but the Beaver offensive line should be the difference.
Benny's head will be happy when it hits the pillow on Saturday night.
Beavs by 10.
Final Score: OSU 27, BSU 17
Kent State at Washington
Saturday, September 3
7:30 pm PT, FS1
The Washington Huskies were an aberration last year, and the legendary Don James wouldn't have approved.
Speaking of James, Kent State hasn't won a conference championship since 1972, and yes, he was their coach.
Even though the Golden Flashes had the better record in 2021, it's 2022, and they're not the better team.
Huskies need to win this comfortably, and they will.
Dawgs by 18.
Final Score: UW 35, Kent State 17
---
—More from Nick Bartlett—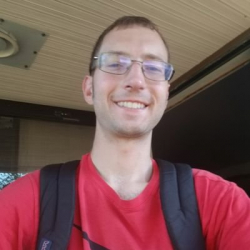 Latest posts by Nick Bartlett
(see all)