Posted on October 14, 2022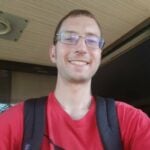 By Nick Bartlett, SuperWest Sports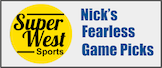 Wise is the bettor who consults Nick's No-Nonsense Betting Tips before logging on to his sportsbook.
Need proof?
I went 6-1 in my Week Six picks of SuperWest games.
Combine that with my 7-2 in Week Five, 8-1 in Week Four, 10-2 in Week Three, 9-2 in Week Two, and 11-2 in Week One, and I'm 51-10 on the season.
Impressive (if I may say so myself). That's a formidable 84% success rate. Invest your profits wisely, my friend!
Yes, yes, I know—I wasn't perfect. Again. So where did I go wrong with my bad pick this time?
As the defending Pac-12 Champion, Utah deserved the benefit of the doubt until proven otherwise, and the Bruins more than proved otherwise.
Are the Utes out of the title race, or can they jump back into it with a win over the Trojans? Read on.
As always, my selections come with incredibly accurate game scores and just enough commentary to keep me from eating too many Junior Mints here in my home office in the beautiful Shoreline district of Seattle.
California at Colorado
Saturday, October 15
11:00 a.m., PT, Pac-12
D
oes anyone really care?
I mean, of course, Bear fans and Buff fans do, but as for the rest of us, well, at least the game's not during any other Pac-12 matchups.
Actually, for Cal fans, this contest matters a lot. If the Golden Bears would like to make their second straight Bowl appearance, they cannot stub their funny bone against Colorado.
For the Buffs, this is it, kid—this is your moment. This is one of two remaining games on their schedule that could prove winnable.
Could is a vast term.
Bears by ten.
Final Score: California 27-13
Arkansas at BYU
Saturday, October 15
12:30 p.m., PT, ESPN
B
YU's a good football team that has lost to some good opponents. But they can't lose this one.
As for Arkansas, whenever you get an SEC foe, the competition's stiff.
You got two solid football teams going at it and both need a win.
The difference here is the Cougar quarterback. Jaren Hall shall not do the underperforming thing again, he'll perform.
(By the way, have you ever noticed that Arkansas is just "Kansas" with "Ark" in front of it?)
Cougs by three.
Final Score: BYU 30, Arkansas 27
Arizona at Washington
Saturday, October 15
2:30 p.m., PT, Pac-12
Do you remember who Jayden de Laura played for last year?
I'll give you a clue, he planted an opposing team's flag in the heart of Husky Stadium after a victory.
It doesn't really matter if you remember, the Washington players do.
The Huskies will not lose to an ex-Coug twice on their own turf. Even Jacob Cowing can't help.
Dawgs win comfortably.
Final Score: Washington 35, Arizona 20
Stanford at Notre Dame
Saturday, October 15
4:30 p.m., PT, NBC
S
tanford had their chance at victory last week.
Instead, they decided to give up a 56-yard touchdown pass with 13 seconds left.
Against Notre Dame, their football lives are over.
The Fighting Irish found their rhythm last Saturday against BYU, and they should carry this momentum into their matchup with the Cardinal.
For Stanford, it's time to embrace your best Adam Sandler impression, "YOU BLEEEWWWW ITTTT."
Irish by a lot.
Finale Score: Notre Dame 38, Stanford 14
No. 7 USC at No. 20 Utah
Saturday, October 15
5:00 p.m., PT, FOX
M
any people think this could prove to be a rebound game for Utah.
It won't.
While the Utes still field a solid program, they don't have enough without Brant Kuithe. In Kuithe's absence; Devaughn Vele, Dalton Kincaid, and Tavion Thomas shoulder a heavier load. They're all good players but it's not enough.
USC has gotta get it done. If the Trojans want to be a College Football Playoff team they gotta take advantage of an injured two-loss Utah squad.
They must, they can, they will.
SC by three.
Final Score: USC 31, Utah 28
Washington State at Oregon State
Saturday, October 15
6:00 p.m., PT, Pac-12
B
ra, is Oregon State even good anymore?
If it wasn't for a miracle reception they would've lost to Stanford. Unless the Beavers figure out this quarterback situation, they're screwed.
Washington State has a stinky defense line. They're gonna put their armpits in your signal caller's face.
If you haven't figured it out yet, they're good. And OSU hasn't figured out a lot lately.
Cougars by 14.
Final Score: Washington State 31, Oregon State 17
San Jose State at Fresno State
Saturday, October 15
7:45 p.m., FS1
W
hy did I save this game for last, man?
And why do I feel like I'll live in San Jose one day?
I don't know. That's reason enough for me to pick them, though.
Spartans by ten.
Final Score: San Jose State 27, Fresno State 10
---
—More from Nick Bartlett—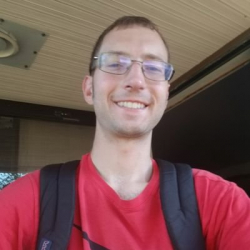 Latest posts by Nick Bartlett
(see all)