Posted on September 16, 2022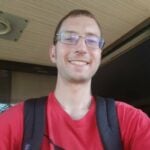 By Nick Bartlett, SuperWest Sports
W
ise is the bettor who consults
Nick's No-Nonsense Betting Tips
before logging on to his sportsbook.
Need more proof?
I went 9-2 in my Week Two picks of SuperWest games. Combine that with my  11-2 record from Week One and I'm 20-4 on the season. That's a whopping 83% success rate.
Invest your profits carefully, my friend!
Yes, I know, I wasn't perfect. Again.
So where did I go wrong with my two bad picks this time?
First, I challenge you to show me anyone (not a WSU coach, player, or fan) who honestly believed the Cougars would go into Camp Randall and upend the Badgers.
Heck, I'm a Washington State grad, and I didn't believe it. But they proved us all wrong and now the sky could be the limit for my beloved Cougs.
As for the second loss, I think we all tend to doubt the underdog in a matchup with a higher-ranked team until proven wrong. And man did BYU prove me wrong.
Will I make the same mistake with the blue-and-white Cougars against Oregon tomorrow? Read my prediction below, form a staunch opinion about my questionable game-picking abilities, and check back next week.
But enough review. It's time to dive into my Week Three picks.
As always, my selections come with incredibly accurate game scores and just enough commentary to keep me from drinking a second beer here at my favorite pub in the Shoreline district of Seattle.
South Alabama v. UCLA
Saturday, September 17
11:00 am PT, Pac-12 Network
S
outh Alabama may be better than people realize with their 2-0 record and a decent victory over Central Michigan.
Nevertheless, as long as Dorian Thompson-Robinson is healthy, UCLA will win this game.
The Bruins have steamrolled their first two inferior opponents and they'll keep the heavy equipment operating this weekend.
In short, as long as South Alabama keeps the "South" in front of their name, UCLA's got this.
Bruins by 35.
Final Score: UCLA 45, South Alabama 10
California at Notre Dame
Saturday, September 17
11:30 am PT, NBC
I did not want to pick California for the last two weeks, but I did, and they ended up rewarding me.
This week, I'm not gonna do it.
Notre Dame is 0-2 coming off a terrible loss to Marshall. The Fighting Irish may be sluffing but they're the better team. Period. End of sentence.
Expect the Blue and Gold to Beat Cal so bad that the earth shakes beneath the talented and nimble feet of Aaron Rodgers, wherever he may be.
Notre Dame by 28.
Final Score: Notre Dame  42, Cal 14
No. 12 BYU at No. 25 Oregon
Saturday, September 17
12:30 pm PT, Fox
O
regon's probably got more talent, but BYU has a ton of heart.
The Cougars beat Baylor last week without their top two receivers, and that fact cannot be overstated.
But for BYU—the de facto 2021 defending Pac-12 champs—the fun ends here.
The Cougs enter the mean and loud confines of Autzen Stadium against a still-embarrassed Duck team that craves a big victory to save face.
Oregon may have gotten slapped by Georgia, but they're still a flagship brand in the Pac-12, and they're gonna act like it on Saturday.
Ducks by 13.
Final Score: Oregon 30, BYU 17
Colorado at Minnesota
Saturday, September 17
12:30 pm PT, ESPN2
I
s Karl Dorrell still the coach of the Buffs?
Because if he is, Colorado's going to lose, and they're going to lose by a lot. In CU's last two outings they've been outscored 79-23.
If that wasn't clear enough, they lost to Air Force 41-10 last week.
This program needs a change, they need help, and Minnesota's not where they wanna land. Buffs get crushed.
Gophers by 21.
Final Score: Minnesota 38, Colorado 17
Colorado State at Washington State
Saturday, September 17
2:00 pm PT, Pac-12 Network
W
azzo's victory over Wisconsin last week was shocking.
But this game against Colorado State is when we actually find out who the Cougs are. If WSU wants to be considered a top team in the Pac, they need to handle the Rams. Comfortably.
CSU enters this matchup 0-2. Therefore, defeating—if not destroying—a middling team from a city called Fort Collins shouldn't be a tough ask.
In the words of Tom Tuttle, "Fight fight fight for Washington State…" Or be accused of having "Couged it" once again.
Cougs by 14.
Final Score: Washington State 31, Colorado State 17
No. 11 Michigan State at Washington
Saturday, September 17
4:30 pm PT, ABC
A
s a Senior Writer here at SuperWest Sports, one of my offseason assignments is to find reporters from opposing schools to interview.
In the last two years, I haven't had an issue with the media from any school, from any conference, nationwide. This year, for example, a Georgia writer got back to me on the first attempt.
However, I asked more than 15 Michigan State writers to speak with me about the Washington game, and not a single MSU writer responded.
Either they're full of it or they know they've got something special—so special they can't be bothered with talking to little ole me.
I'm thinking they're probably pretty good. (And maybe a little full of themselves as well.)
Spartans by seven.
Final Score: Michigan State 27, Washington 20
Montana State at Oregon State
Saturday, September 17
5:00 pm PT, Pac-12 Network
E
ven though WSU's victory over Wisconsin got more hype, Oregon State's result last week could prove more important.
The Beavers now have two victories against solid Mountain West opponents and the confidence that goes with it. But the swagger could hurt them.
Montana State is an elite FCS team that could catch them off guard.
The Bobcats enter this matchup 2-0, having won their first two games by a combined 83 points. But let not your hearts be troubled, my OSU faithful.
The Beavs are gonna win.
Benny by 13.
Final Score: Oregon State 34, Montana State 21
San Diego State at No. 14 Utah
Saturday, September 17
7:00 pm PT, ESPN2
L
ast year's matchup between these schools was wild, to say the least.
It took three overtimes, a booth review, and a trick play two-point conversion for San Diego State to nab the victory.
Expect the opposite in 2022.
Utah's Week One loss to Florida should only add fuel to the bloody revenge the Utes seek, despite finding their star starting QB in San Diego last season.
Also, the Aztecs didn't look the part against Arizona.
Utes by 14.
Final Score: Utah 35, SDSU 21
Fresno State at No. 7 USC
Saturday, September 17
7:30 pm PT, Fox
I
n the first two contests of the year, USC's looked like a Top 10 team.
But this week, the Trojans face a quirky opponent. Fresno State may be coming off a heartbreaking loss but they're still dangerous, particularly on offense.
SC should win this comfortably, but if they let Jake Haener hang around, he'll dawg them.
Luckily for the Trojans, they've got a stable full of thoroughbreds and a World Class coach.
SC by 18.
Final Score: USC 42, Fresno State 24
Eastern Michigan at Arizona State
Saturday, September 17
8:00 pm PT, Pac-12 Network
O
ne result that didn't receive a lot of attention last week was Arizona State's performance against the Cowboys.
The Sun Devils played Oklahoma State tough, trailing by just three points at the beginning of the fourth. Things fell apart after that, but Emory Jones and Elijhah Badger found a dangerous connection.
They should be able to exploit it against Eastern Michigan.
No jokes, just a solid dub.
Devils by 13.
Final Score: ASU 30, Eastern Michigan 17
North Dakota State at Arizona
Saturday, September 17
8:00 pm PT, FS1
T
his is probably the biggest toss-up game in the Pac-12 this week.
North Dakota State likely has the better team, but Arizona has Jacob Cowing.
To simplify, if the Bison can cover Cowing, they'll win this matchup.
If they can't, they won't. And they can't.
Cats by one.
Final Score: Arizona 28, NDSU 27
Tennessee-Martin at Boise State
Saturday, September 17
1:00 pm PT, FS1
D
o you know who UT Martin is? Me neither.
But it turns out, they did win 10 games last year.
Do you care? Neither do I.
Boise State by a lot.
Final Score: Boise State 42, UT Martin 10
---
—More from Nick Bartlett—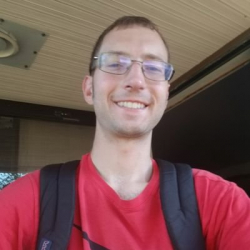 Latest posts by Nick Bartlett
(see all)