Posted on November 4, 2022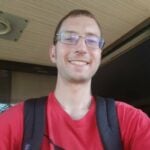 By Nick Bartlett, SuperWest Sports
W
ise is the bettor who consults
Nick's No-Nonsense Betting Tips
before logging on to his sportsbook.
The weekend threw us some curves, but I still managed to go 6-2 in Week 9.
Combine that with my 7-1 in Week Eight, 1-6 in Week Seven, 6-1 in Week Six, 7-2 in Week Five, 8-1 in Week Four, 10-2 in Week Three, 9-2 in Week Two, and 11-2 in Week One. and I'm a solid 65-19 on the season.
That's a respectable 77% success rate.
Yes, I know—I wasn't perfect. I wiffed on two picks. First of all, BYU losing East Carolina? Another shocker. Forgive me if I'm not shocked by another blue-and-white Cougar loss this season.
As for San Diego State losing to Fresno State. What can I say? It's the freaking Mountain West.
But enough excuse-making. It's time to make my Week 10 picks.
As always, my selections come with incredibly accurate game scores and just enough commentary to keep me from eating another scone here in my favorite coffee shop in the beautiful Shoreline district of Seattle.
No. 23 Oregon State at Washington
Friday, Nov. 4
7:30 p.m., PT, ESPN2
T
his is one of those matchups that should prove surprisingly interesting.
Think of it as a No. 2 contender fight in UFC terms.
Washington will go as far as Michael Penix Jr. takes them. He's the leading passer in the country entering this contest, and he's pretty good bet to get the job done.
Oregon State needs to prove that its secondary is elite. The Beaver passing defense ranks 67th in the nation but they feel better than that.
But this one is in Seattle, and feelings don't get you dubs.
Huskies by three.
Final Score: Washington 27, Oregon State 24
No. 8 Oregon at Colorado
Saturday, Nov. 5
12:30 p.m., PT, ESPN
D
oes the University of Colorado actually want a preview for this game?
Because if so, Oregon should win this contest by 42.
The Ducks are better at every position on the field and will likely dominate from start to finish.
The only chance the Buffaloes have in this matchup is to unleash Ralphie VI. Ralphie could probably take "The Oregon Duck" head-to-head in the open field
Other than that, CU fans should start saying their 'Woosa's.
UO in a landslide.
Final Score: Oregon 45, Colorado 13
Washington State at Stanford
Saturday, Nov. 5
12:30 p.m., PT, Pac-12
T
his is probably the most important game for either team this year.
Washington State is on a three-game slide and a win would set the tone for the remainder of their season. The Cougs could finish either 8-4 or 4-8, with their final four being all wins or all losses.
For Stanford, another loss pretty much dooms any hopes the Cardinal have of making a bowl game
It could also signal the beginning of the end of the David Shaw era.
Even Karty can't save them this week.
Cougs by seven.
Final Score: Washington State 31, Stanford 24
BYU at Boise State
Saturday, Nov. 5
4:00 p.m., PT, FS2
W
hat we have here is two teams on opposite sides of the equator.
Boise State has taken a leap toward its past successes. The Broncos find themselves on top of the Conference with one oe the best defenses in the nation, allowing just 24 points in their last two games.
BYU needs "Bob The Builder" to climb out of a four-game slide and keep the Cougars from performing one of the biggest disappearing acts in the country.
They'll continue to casper in Boise.
Broncos by 10.
Final Score: Boise State 27, BYU 17
UNLV at San Diego State
Saturday, Nov. 5
4:00 p.m., PT, CBS Sports
T
his year has not turned out the way San Diego State or Aztec fans expected.
Last week's loss to Fresno State essentially encapsulates their entire season: It showed promise. but it should've turned out a whole lot better.
But there are still games to be played and technically SDSU could still make the Mountain West Championship.
It sounds good, if improbable, but they gotta keep going.
The Runnin' Rebels, on the other hand, gotta snap out of their own losing ways. They enter this matchup on a three-game losing streak in which they've allowed 40 points in each outing.
SDSU's offense is bad, but not that bad.
Aztecs by seven.
Final Score: San Diego State 27, UNLV 20
Arizona at No. 14 Utah
Saturday, Nov. 5
4:30 p.m., PT, Pac-12
W
ho is playing quarterback for Utah this week?
That's the question that has everyone wondering. But really it doesn't matter. The Utes should be able to control Arizona in the trenches for four quarters with just about anyone under center.
Washington State's a solid team and Utah beat them with no one.
Arizona's getting there, but getting there doesn't get a win in Salt Lake City in November.
Utes by 14.
Final Score: Utah 35, Arizona 21
California at No. 9 USC
Saturday, Nov. 5
7:30 p.m., PT, ESPN
B
efore we get into the preview, let's consider what Caleb Williams did last week.
Williams made multiple high-level NFL throws; in short, he Steve Nash'ed the Arizona Defense.
Luckily for Cal, the Bears are pretty good on that side of the ball.
Unluckily for Cal, its offense has looked sorry the last four games and has given no indication of being able to keep pace with USC.
Keep fighting, Trojans.
SC by 25.
Final Score: USC 42, Cal 17
No. 12 UCLA at Arizona State
Saturday, Nov. 5
7:30 p.m., PT, FS1
T
his is one of those weird matchups that UCLA can't overlook.
The Bruins are obviously the better team, but Washington's stronger than Arizona State and they already lost in Tempe this year.
The Sun Devils are also starting to find themselves via the Shaun Aguano-Trenton Bourguet connection.
The Bruins need to play football in an elevator. Zach Charbonnet's a force who needs to touch the ball as often as possible.
If UCLA keeps it simple, he will.
Bruins by seventeen.
Final Score: UCLA 38, Arizona State 21
Hawai'i at Fresno State
Saturday, Nov. 5
7:30 p.m., PT, FS2
F
resno State's victory over San Diego State could prove to be the turning point of their season.
Well, no Sh*t, Sherlock.
But in all seriousness, the Bulldogs are primed for a run at the conference title.
After Hawaii, they travel to UNLV and Nevada, before hosting Wyoming to end their campaign. All FSU needs to do is avoid a slip-up in this game.
And don't worry, the "Caution, Wet Floor" sign is already on the floor.
Dawgs by 28.
Final Score: Fresno State 42, Hawai'i 14
---
—More from Nick Bartlett—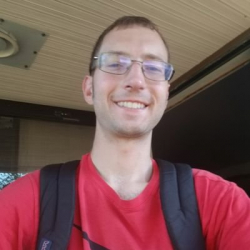 Latest posts by Nick Bartlett
(see all)