Posted on September 9, 2022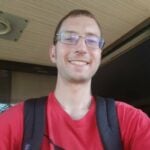 By Nick Bartlett, SuperWest Sports
W
ise is the bettor who consults
Nick's No-Nonsense Betting Tips
before logging on to his sportsbook.
Need proof?
I went 11-2 in my Week One picks of SuperWest games. That's a whopping 85% success rate.
Invest your profits carefully, my friend!
What's that you say? I wasn't perfect? Fair enough.
So where did I go wrong with my two bad picks?
The first one, it should be noted, came down to the last drive of the game, with Utah's inability to punch it in near the goal line at Florida.
Could have gone either way, no?
My second setback was a combination of Arizona's unexpected (at least, by me) resurgence and San Diego State's collapse based on triple-digit temperatures and some off-field distractions we won't go into here.
But enough review. It's time to delve into my Week Two picks.
As always, my selections come with incredibly accurate game scores and just enough commentary to keep me from running out of french fries at my favorite fast-food joint in the Shoreline district of Seattle.
Boise State at New Mexico
Friday, September 9
6:00 pm, PT, CBS Sports
I
f Karl Dorrel was the coach of Boise State, he might start quarterback Hank Bachmeier who threw for 30 yards and two touchdowns last week.
Luckily for the Broncos, Andy Avalos is still in charge—meaning Week One backup Taylen Green should be the guy in Week Two.
For this reason, I got the Broncos bucking all over the Lobos.
Broncos by 14.
Final Score: BSU 28, New Mexico 14
Southern Utah at Utah
Saturday, September 10
10:30 am, PT, Pac-12
I
am so sorry for Southern Utah. They were probably going to lose this game either way.
But facing an angry Utah team is a worst-case scenario. The Utes are going to bounce back in a way that is disrespectful to Thunderbirds nation.
Picture Stone Cold Steve vs Vince McMahon.
Utah by 35.
Final Score: Utes 42, Southern Utah 7
Washington State at #19 Wisconsin
Saturday, September 10
12:30 pm PT, FOX
T
he Cougars barely beat Idaho at home last week, even though "The Battle of the Palouse" is about as prestigious it gets in college football.
Wisconsin may prove just as tough a matchup as the Vandals, if not a hair tougher.
In all seriousness, the Badgers should handle WSU at home comfortably.
Cheeseheads by 14.
Final Score: 35-21
Colorado at Air Force
Saturday, September 10
12:30 pm, PT, CBS
K
arl Dorrell's decision not to bench Brendon Lewis in favor of JT Shrout in Week One made no sense.
It was one of the most boggling things I've ever witnessed in college football. It felt like a move that lost the entire team before the season ever began.
It's hard to imagine the Buffs having much confidence heading into this matchup.
Falcons by 14.
Final Score: Air Force 28, CU 14
Portland State at Washington
Saturday, September 10
1:00 pm, PT, Pac-12 Washington
I
've been trying to write this preview for a while now, folks. And honestly, there's only one meaningful thing to say:
The Huskies are going to win this game, and they're going to win by a lot.
The Vikings actually played San Jose State tough in week one, but this won't be their day.
Expect lots of points from Washington in a comfortable victory.
There will be sirens blaring for hours on Montlake.
Huskies by 28.
Final Score: UW 38, Portland State 10
Alabama State at UCLA
Saturday, September 10
2:00 pm, PT, Pac-12
U
CLA started off slow against Bowling Green; they won't make the same mistake against the Braves.
Expect Dorian Thompson Robinson, Zach Charbonnet, and Kazmeir Allen to put up big stats.
Alabama State is a solid home team but struggles on the road.
If you need more convincing contact our HR department.
Bruins by 24.
Final Score: UCLA 42, Alabama State 14
#10 USC at Stanford
Saturday, September 10
4:30 pm, PT, ABC
I
think that Stanford could actually be pretty decent this year.
The problem is, USC could be in the College Football Playoff.
Let's learn from the Georgia-Oregon game with an understanding that those are two different levels of play.
Tanner McKee and the Cardinal offense should be able to put some points on the board, but not enough.
The Trojans win comfortably.
USC by 18.
Final Score: SC 38, Stanford 20
Arizona State at #11 Oklahoma State
Saturday, September 10
4:30 pm, PT, ESPN2
L
ast year's ASU team probably could've competed against Oklahoma State, but not this year.
As always, Pistol Pete and the bunch don a high-powered offense that scored 58 points in their opener against Central Michigan.
The Sun Devils had an impressive Week One outing, but it's hard to imagine Emory Jones keeping pace with OSU at home.
Cowboys by 21.
Final Score: Oklahoma State 42, ASU 21
Idaho State at San Diego State
Saturday, September 10
5:00 pm, PT, Mountain West Network
D
ue to their Group of 5 conference reputation, San Diego State may find it difficult to regain stature after their loss to Arizona, and it shouldn't be that way . . .
SDSU is still a very good team that got surprised by an upstart program.
And the Aztecs still have a plethora of talent, winning tradition, and California Girls.
Expect them to bounce back with such a strong performance, it will hurt Bengals fans all the way in Cincinnati—er, I mean Idaho.
SDSU by 28.
Final Score: SDSU 45, Idaho State 17
Eastern Washington at Oregon
Saturday, September 10
5:30 pm, PT, Pac-12
P
eople need to stop overreacting to Oregon's Week One loss to Georgia.
Was it bad? Yes.
Still, the Bulldogs are the defending National Champions—not your average team.
The Ducks obviously have some holes to fix against Eastern Washington and they should be able to do so.
However, if they don't win this big, then the Georgia loss looks worse.
Oregon by 21.
Final Score: Oregon 35, EWU 14
#9 Baylor at #21 BYU
Saturday, September 10
7:15 pm, PT, ESPN
I
f BYU is going to make a jump this season, this is their opportunity.
They face a beatable Top 10 team, they're coming off a victory, and they're at home with new helmets and a raucous crowd.
This is a matchup the Cougars need to win if want to position their way into the upper tier of college football, and it's within their reach.
However, though BYU went 6-0 against the Pac-12 last year, the 2021 Conference of Champions may not be the best yardstick for how the blue-and-white Cougars will fare against the Baylor.
Breaking news on Friday that BYU will be without its top two receivers, Puka Nacua and Gunner Romney, certainly doesn't help.
Smoky and the Bears by 7.
Final Score: Baylor 31, BYU 24
Oregon State at Fresno State
Saturday, September 10
7:30 pm, PT, CBS Sports
T
his week we have Part Two of Oregon State vs a Mountain West foe.
In the first edition, the Beavers manhandled Boise State at home. Episode Two takes place in Fresno, which could prove a more difficult task.
The Bulldogs are a respectable team with a passionate fan base.
Luckily for OSU, fans don't suit up in armor, which means the Beavs should still hold the edge on the offensive line.
Oregon State by 7.
Final Score: OSU 24, Fresno State 17
Mississippi State at Arizona
Saturday, September 10
8:00 pm, PT, FS1
A
rizona showcased a good passing attack in Week One, led by Jayden de Laura and Jacob Cowing.
The Wildcats are coming off a statement win against a solid San Diego State team, and you can sense the momentum building.
Things are trending in the right direction.
But want to know who doesn't care? Mike Leach.
Leach doesn't get phased by, as he puts it, "Sanctimonious Trolls."
For this reason, State by 14.
Final Score: Miss State 42, Arizona 28
---
—More from Nick Bartlett—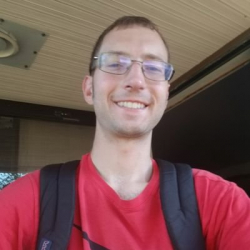 Latest posts by Nick Bartlett
(see all)