Posted on November 11, 2022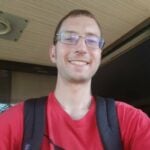 By Nick Bartlett, SuperWest Sports
W
ise is the bettor who consults
Nick's No-Nonsense Betting Tips
before logging on to his sportsbook.
It wasn't all roses, but I'm happy to say I went 8-1 in Week 10.
Combine that with my 6-2 in Week 9, 7-1 in Week Eight, 1-6 in Week Seven, 6-1 in Week Six, 7-2 in Week Five, 8-1 in Week Four, 10-2 in Week Three, 9-2 in Week Two, and 11-2 in Week One. and I'm a solid 73-20 on the season.
That's a respectable 78% success rate.
Yes, I know—I wasn't perfect. I blew one pick, and wouldn't you know it?  It was BYU that did me in. Again.
Last week, after the blue-and-white Cougars dropped their fourth straight, losing to East Carolina, I didn't think they stood a chance against Boise State.
Oh, well. The SuperWest is full of surprises.
But enough excuse-making. It's time to make my Week 11 picks.
As always, my selections come with incredibly accurate game scores and just enough commentary to keep me from staying up too late here in the beautiful Shoreline district of Seattle.
Colorado at No. 8 USC
Friday, November 11
6:30 p.m., PT, FS1
I
thought about looking up USC's schedule before writing this preview, but that would've indicated that I thought Colorado had a chance in this game.
They can, they will, they must, and they won't. The Buffaloes are going to get dominated from end-line to end-line for four quarters, and to say otherwise is nothing.
Even the looming thoughts of UCLA won't hinder Sparta.
Trojans by 35.
Final Score: USC 45, Colorado 10
Fresno State at UNLV
Friday, November 11
7:30 p.m., PT, CBS Sports
F
resno State's victory against San Diego State felt like the beginning of something new.
The Bulldogs are now in a prime position to sneak into the Conference Title game. Ever since Jake Haener's return, FSU has turned into "Macho Man Randy Savage."
That was an odd way of saying they're pretty damn good.
As for UNLV, all I can say is: Pray.
The Runnin' Rebels enter this matchup on a four-game losing streak and three of them have been blowouts. What's a Runnin' Rebel anyway?
Dawgs by 14.
Final Score: Fresno State 35, UNLV 21
Arizona State at Washington State
Saturday, November 12
12:30 p.m., PT, Pac-12
W
ashington State's performance against Stanford was marvelous yet lucky.
The Cougars did a great job forcing 10 fumbles, but Arizona State should protect the ball better this week than the Cardinal last week.
WSU's remaining schedule could land them at either 7-5 or 8-4, but if the Cougs lose to the Sun Devils, they'll end up at .500.
For ASU, a win in this contest could remove the interim sticker from Shaun Aguano. The Sun Devils have been playing actual football since Aguano took over, but a sweep against the Washington schools talks.
Brooms aren't friendly.
Cougs by seven.
Final Score: Washington State 34, Arizona State 27
No. 25 Washington at No. 6 Oregon
Saturday, November 12
4:00 p.m., PT, FOX
I
live in Seattle (Shoreline), I watch Michael Penix Jr., I went to WSU, and I grew up cheering for Washington.
This one's important.
My main focal point of this game is how Penix Jr. will protect the ball. Even though he leads the nation in passing, he does make a few questionable decisions including a costly pick-six against Oregon State last week.
UW doesn't have the talent to make mistakes against Oregon.
For the Ducks, this is their opportunity to showcase who they are. The nation hasn't forgotten about the Georgia contest, it's time to make them.
By the way, I used to bathe with a rubber ducky.
Oregon by 14.
Final Score: Oregon 38, Washington 24
Cal at Oregon State
Saturday, November 12
6:00 p.m., PT, Pac-12
A
lot of analysts probably gave Cal credit for their performance against USC.
Not me.
Most teams can probably score a few pity touchdowns at the end of a game.
What the Golden Bears haven't shown is that they can score when it matters. Cal enters this matchup on a five-game losing streak.
For the Beavers, it's the same old novel. They have one of the most complete teams in the Conference, barring the quarterback position. As long as Ben Gulbranson plays aight, OSU wins.
Gulbranson's aight, and OSU wins.
Final Score: Oregon State 23, Cal 20
Stanford at No. 13 Utah
Saturday, November 12
7:00 p.m., PT, ESPN
W
e all know who Utah is, but who is Stanford?
The Cardinal's performance last week against WSU was shitty. It was an embarrassment to Pac-12 football.
If the tree doesn't put up some sort of fight against Utah, then they should consider firing David Shaw.
Enough is enough.
For the Utes, Cam Rising's back which means America's in a better place. They should be able to dominate the line of scrimmage even with the loss of Van Fillinger.
Oops, there was a preview.
Utes by 21.
Final Score: Utah 38, Stanford 17
Arizona at No. 12 UCLA
Saturday, November 12
7:30 p.m., PT, FOX
T
his is one of the "Pac-Twelve-ee -After-Dark Type Games."
Be careful UCLA.
The Bruins are the far more talented team but they have everything to lose. Combine that with the potential absence of Zach Charbonnet, and we could have an upset in our pot roast.
Arizona's offense is talented, and if they hop out to an early lead, they'll likely fight to the end.
Fortunately for UCLA, Chip Kelly usually implements a physical game plan against the weaker teams in the Conference. And DTR's been waltzin.
Bruins by 18.
Final Score: UCLA 42, Arizona 24
Boise State at Nevada
Saturday, November 12
7:30 p.m., PT, CBS Sports
T
he only reason I'm writing this prediction is because Nevada decided to show some heart against San Jose State.
But what else is there to say?
They've lost seven straight, sit dead last in the Mountain West, and have a difficult remaining schedule. Tears.
For Boise State, this matchup should prove to be a nice bounce back after BYU decided to find their footing in Idaho. The Bronco defense will also prove too much for the Wolfpack's 90th-ranked scoring offense.
Unless Jay Norvell comes back, BSU wins.
Bucks win comfortably.
Final Score: Boise State 35, Nevada 13
San Jose State at San Diego State
Saturday, November 12
7:30 p.m., PT, FS1
T
his game features a team who'll likely make the Mountain West Championship, versus a team who probably should've won it last season.
For San Jose State, they almost fell victim to a trap-game Reno style. The Spartans should be ready to go in San Diego.
For SDSU, this game is an opportunity to prove that their offense can perform in a meaningful situation. Most of the Aztecs victories this season have been close, defensive, and ugly.
It's time for Jalen Mayden to earn some NIL money.
SDSU by four.
Final Score: San Diego State 28, San Jose State 24
---
—More from Nick Bartlett—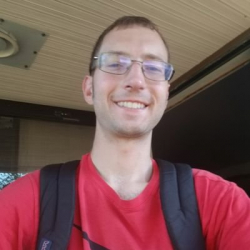 Latest posts by Nick Bartlett
(see all)