Posted on October 27, 2022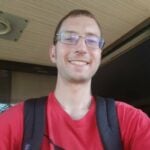 By Nick Bartlett, SuperWest Sports
W
ise is the bettor who consults
Nick's No-Nonsense Betting Tips
before logging on to his sportsbook.
I'm back on track, baby! After going 1-6 two weeks ago, I went 7-1 last week.
Combine that with my 6-1 in Week Six, 7-2 in Week Five, 8-1 in Week Four, 10-2 in Week Three, 9-2 in Week Two, and 11-2 in Week One. and I'm a solid 59-17 on the season.
That's a respectable 78% success rate.
Yes, I know—I wasn't perfect. But are you really going to ding me for BYU losing to Liberty? Good grief. Kudos if you got that one right, but I don't know who else did.
Enough bickering, though. It's time to make my Week 9 picks.
As always, my selections come with incredibly accurate game scores and just enough commentary to keep me from being late for a pick-up hoops game with my bras here in the beautiful Shoreline district of Seattle.
East Carolina at BYU
Friday, October 28
5:00 p.m., PT, ESPN2
W
hat the barnacle happened to BYU the past few weeks?
Before October started down its spooky path, the Cougars were 4-1 with an impressive win over Baylor.
In the month of Halloween, BYU is 0-3, including last week's 27-point drubbing at the hands of Liberty.
Liberty.
If the Cougs hadn't woken up before, they have now. And they better stay awake because East Carolina's a solid program.
But solid ain't getting it done.
Blue-and-white Cougs by 10.
Final Score: BYU 27, East Carolina 17
No. 8 Oregon at California
Saturday, October 29
12:30 p.m., PT, FS1
H
ere's my thing with California: Do they suck?
Two weeks ago they lost to Colorado. Last Saturday the Golden Bears looked competitive against Washington.
Who are they, who are you, and who am I?
I don't know if Cal has an answer to that question and that's a problem against Oregon.
As for the Ducks, as long as Troy Franklin and Bucky Irving keep making a few plays, they'll be alright. And even if they don't, UO wins anyways.
Ducks by eighteen.
Final Score: Oregon 38, Cal 20
No. 10 USC at Arizona
Saturday, October 29
4:00 p.m., PT, Pac-12
U
SC played a hell of a game against Utah, but it wasn't enough.
This should only prove to be bad really news for Arizona. Really, really bad.
If the Wildcats stand any chance in this contest they need to score and they need to score a lot.
They might be able to do so in the first half, but keeping pace with the Trojans for four quarters feels unreasonable.
Don't get me wrong. Unreasonable's a cool style, but money's cooler. USC is money.
Trojans by 17.
Final Score: USC 45, Arizona 28
Colorado State at Boise State
Saturday, October 29
4:00 p.m., PT, FS1
B
oise State's quietly the only team undefeated in the Mountain West.
This may not feel surprising, but the Broncos haven't won the MWC since 2019.
Andy Avalos has his defense frying, and they should be able to take advantage of a Colorado State offense that ranks 130th in the nation in scoring.
Whatever happened to BYU in October, the opposite happened to Boise.
Broncos by 21.
Final Score: Boise State 35, Colorado State 14
Arizona State at Colorado
Saturday, October 29
4:30 p.m., PT, ESPNU
T
his game's confusing bro.
Was Colorado's phenomenal performance against Cal a one-hit from their "Wonder Years," or are they actually playing football in Boulder again?
This feels pretty important for Arizona State as well. A win against the Buffs would be two outta three for the Sun Devils, and.
It may not feel like a lot, but two weeks ago the only victory on ASU's resume was Northern Arizona.
Shaun Aguano's trying to make a name for himself. So is Mike Sanford. Sanford sounds like a college.
Aguano by three.
Final Score: Arizona State 23, Colorado 20
Stanford at No. 12 UCLA
Saturday, October 29
7:30 p.m., PT, ESPN
T
his is a matchup that could prove a lot more interesting than expected.
For Stanford, a win against UCLA means that the Cardinal are back. Well, kinda back. Kinda being the keyword for sure.
Stanford should have three wins in a row right now, and that feels swept under the cabinet.
For UCLA, it's sorta the opposite.
A win for the Bruins keeps them in the Pac-12 title race, but a loss, and well, their season feels eerily similar to last year.
Last year was cute, but this year's stunning.
Bruins by 14.
Final Score: UCLA 38, Stanford 24
San Diego State at Fresno State
Saturday, October 29
7:30 p.m., PT, FS1
I
'm picking San Diego State to win this game, and really, there's no logical reason behind it.
Well sorry, maybe a little.
The Aztecs are entering Saturday's matchup on a two-game win streak in which their defense has only allowed a combined 21 points. Even though the Hawaii win was ugly, SDSU made me believe.
For Fresno State, I just can't pick this team without Jake Haener. I mean I did last week, but not again.
Aztecs by three.
Final Score: San Diego State 27, Fresno State 24
No. 14 Utah 12, Washington State 17
Thursday, October 27
7:00 p.m., PT, FS1
T
he Cougars had me convinced they were a top team until they went into Corvallis and got their tails chopped off by Oregon State.
Washington State is good, but not great. And great is what it's going to take to beat the Utes.
Utah just needs to avoid the trap game mentality.
WSU's a solid opponent with several playmakers on both sides of the ball and a notoriously drunk fanbase.
Sadly, I can't pick my Alma Mater here.
Utes by 11.
Final Score: Utah 35, Washington State 24
---
—More from Nick Bartlett—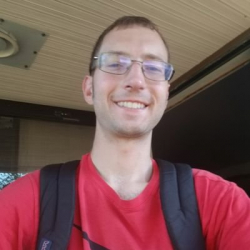 Latest posts by Nick Bartlett
(see all)