Posted on May 12, 2020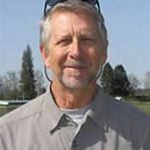 By Steve Ritchie, SuperWest Sports
T
he six columns I wrote on the Greatest Track & Field Athletes of All-Time for each Pac-12 school generated a fair amount of response. Surprisingly, no one took issue with any of my G.O.A.T. picks; all the feedback was about the honorable mention category.
Fans, coaches, announcers, reporters all provided suggestions and valuable information about athletes who they felt should be added to the list. I followed up on every suggestion, as well as some athletes I had second thoughts about, and most of those have been added to the honorable mention lists and are listed in boldface below.
Thanks to everyone who took the time to contact me—it was interesting to go back and research some people that I missed. For example, I totally missed Cal sprinter Leamon King, who was the co-holder of the 100 meter world record (10.1 hand time) from 1956 to 1960. Same with Earl McCullouch of USC, who held the 110 hurdles record for nearly two years while at USC.
Should you discover a glaring omission please feel free to bring it to my attention at sritchie@mtangel.net.
Special thanks to Paul Merca (track announcer for UW and UA as well as a track and field blogger) for all of his assistance on this project; to Ken Goe of The Oregonian for including the columns in his Track & Field Rundown; and to Track & Field News for linking to the columns in the "Top Headlines" listings on their website.
The full list of GOATs and Honorable Mentions follows, alphabetical by school, with links to the original stories, for those who may have missed them.
---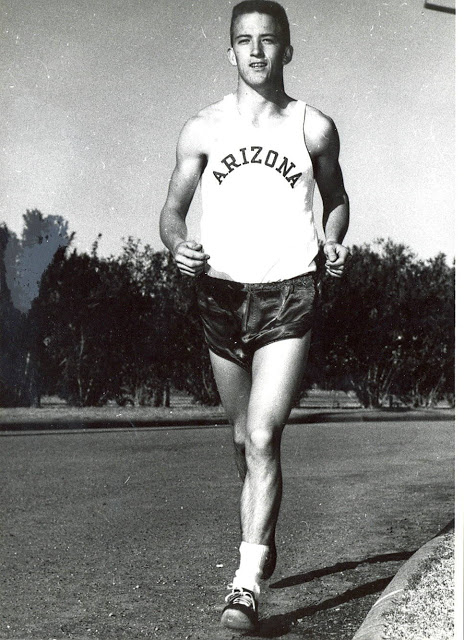 GOAT: George Young, Steeplechase & 5000 meters
Honorable Mention: Lawi Lalang, Robert Cheseret, Jean-Patrick Nduwimana, Marc Davis, Michael Bates, Ed Carruthers, Martin Keino, Abdi Abdirahman, Jake Arnold, Matt Giusto, Gayle Hopkins, Esko Mikkolu, Thom Hunt, Vance Johnson.
---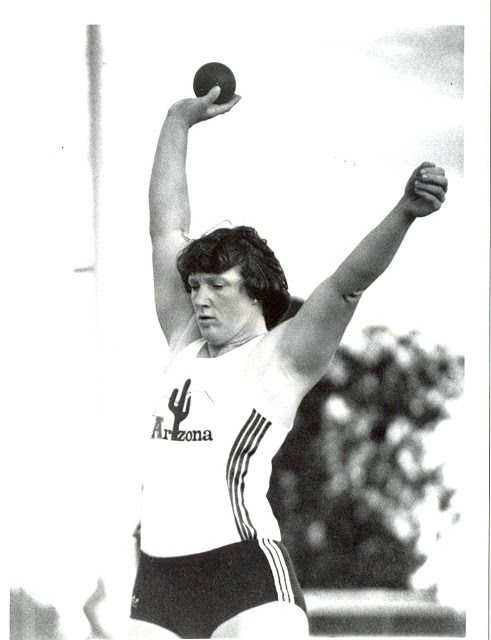 GOAT: Meg Ritchie, Shot & Discus
Honorable Mention: Brigetta Barrett, Amy Skieresz, Brianna Glenn, Kim Gallagher, Carla Garrett, Sage Watson, Joan Hansen, Tanya Hughes, Liz Patterson, Katrena Johnson, Maryse Ewanje Epe, Julie Labonte, Georgeanne Moline. (Kim Gallagher and Sandra Farmer-Patrick had only brief stays at Arizona, and, thus, have been dropped from the list.)
---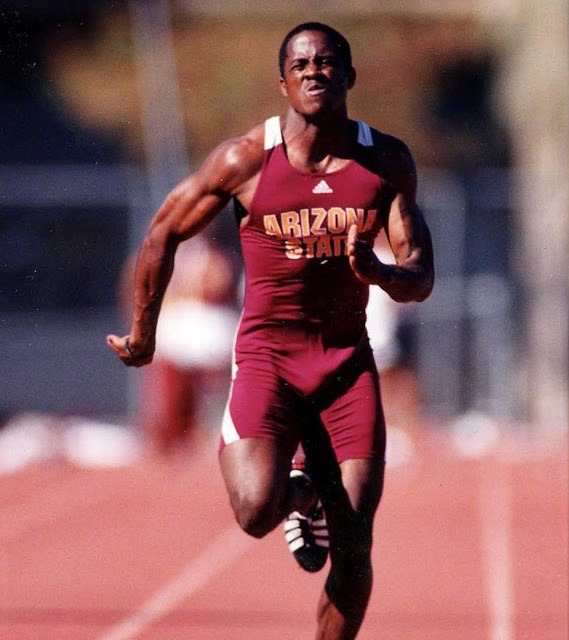 GOAT: Dwight Phillips, Long Jump
Honorable Mention: Ryan Whiting, Herman Frazier, Jordan Clarke, Bryan McBride, Nick Hysong, Mark Murro, Henry Carr, Ron Freeman, Dwayne Evans, Kyle Alcorn.
---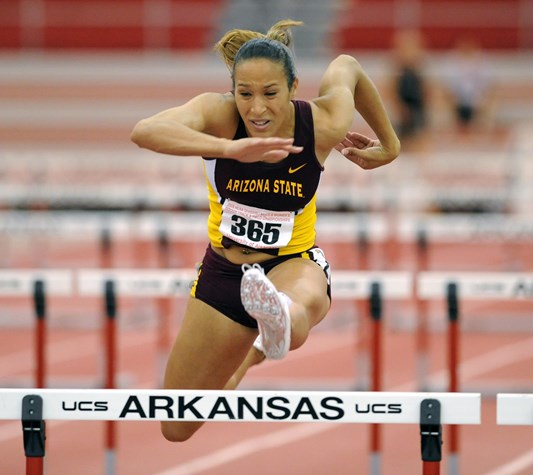 GOAT: Jackie Johnson, Heptathlon/Pentathlon
Honorable Mention: Shelby Houlihan, Maggie Ewen, Maicel Malone, Jessica Pressley, Lynda Tolbert-Goode, Colleen Reinstra, Anna Jelmini, Amy (Hastings) Cragg, Desiree Davila-Linden, Sarah Stevens.
---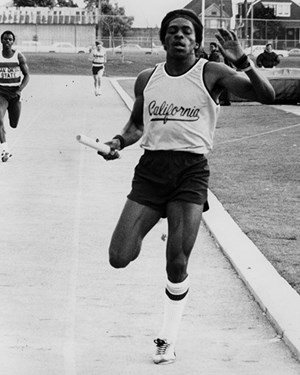 GOAT: James Robinson, 800 meters
Honorable Mention: Don Bowden, Hal Davis, Archie Williams, Eddie Hart, Chris Huffins, Gunn Smith, Larry Cowling, Jack Merchant, David Torrance, Dave Stern, Leamon King.
---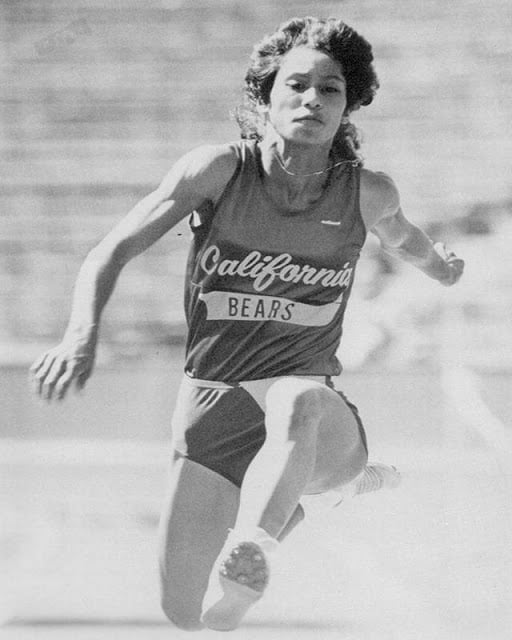 GOAT: Sheila Hudson, Triple & Long Jumps
Honorable Mention: Alysia (Johnson) Montano, Grace Upshaw, Deb Maier, Magdalena Lewy Boulet, Lauren Martinez, Katie Morgan, Kimyon Broom.
---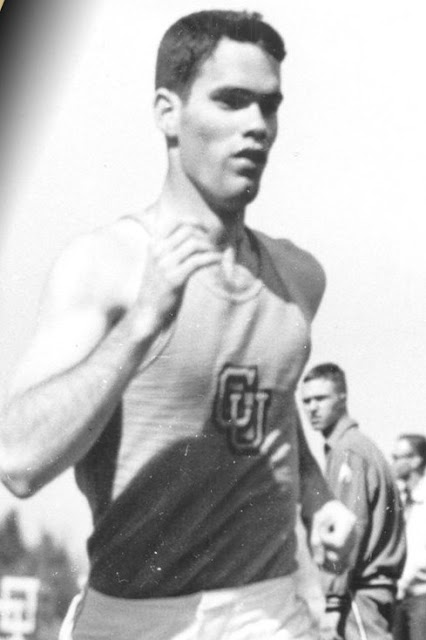 GOAT: Bill Toomey, Decathlon
Honorable Mention: Adam Goucher, Alan Culpepper, Dathan Ritzenhein, David Bolen, Jorge Torres, Don Campbell, Brent Vaughn, Cliff Branch, Daniel Reese.
---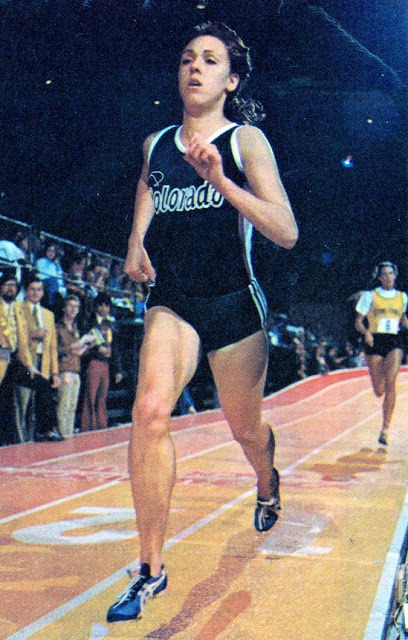 GOAT: Mary (Decker) Slaney, Distance
Honorable Mention: Jenny (Barringer) Simpson, Emma Coburn, Kara (Grgas-Wheeler) Goucher, Yvonne Scott, Donna Waller, Sara Vaughn, Sara (Gorton) Slattery, Shalaya Kipp.
---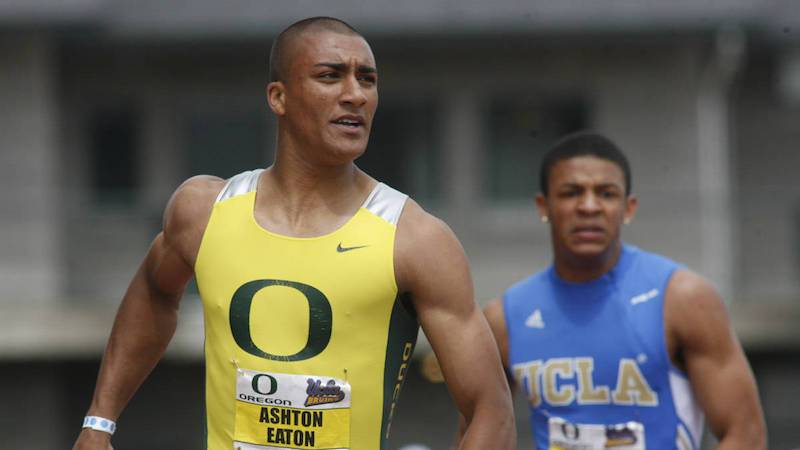 GOAT: Ashton Eaton, Decathlon
Honorable Mention: Steve Prefontaine, Galen Rupp, Joaquim Cruz, Edward Cheserek, Matthew Centrowitz, Mac Wilkins, Bill Dellinger, Otis Davis, Harry Jerome, Bill McChesney, Ralph Hill, Dyrol Burleson, Jim Grelle, Devon Allen, Andrew Wheating, Wade Bell, Dean Crouser.
---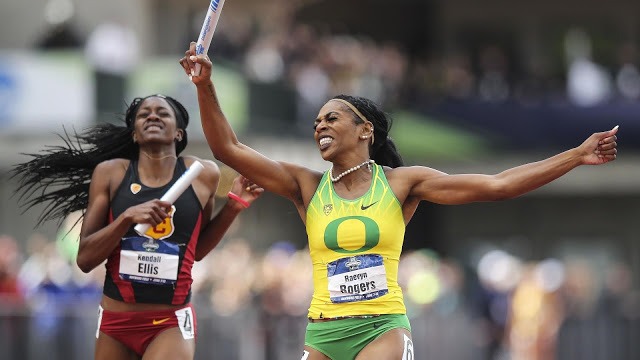 GOAT: Raevyn Rogers, 800 meters
Honorable Mention: Brianne Theisen-Eaton, Jenna Prandini, English Gardner, Claudette Groenendahl, Phyllis Francis, Ariana Washington, Jessica Hull, Kathy Hayes, Jordan Hasay, Laura Roesler, Leanne Warren, Kelly Blair LaBounty, Deajah Stevens.
---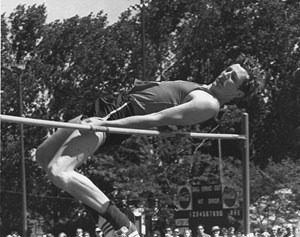 GOAT: Dick Fosbury, High Jump
Honorable Mention: Hailu Ebba, Willie Turner, Morgan Groth, Dale Story, Tracy Smith, Kasheef Hassan, John Radetich, Tom Woods, Forrest Smithson, Jim Barkley, Tim Vollmer, Steve DeAutremont, Karl Van Calcar.
---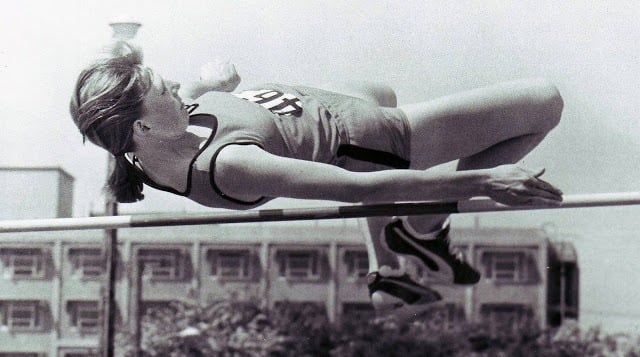 GOAT: Joni Huntley, High Jump
Honorable Mention: Cindy Greiner, Kathy Weston, Carina Westover, Sonya Crowther.
---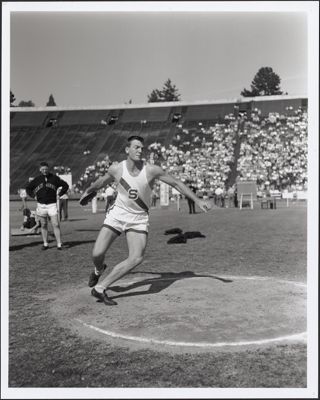 GOAT:  Bob Mathias, Decathlon
Honorable Mention: Terry Albritton, Harlow Rothert, James Lofton, Ian Dobson, Chris Derrick, Ernie Cunliffe, Brad Hauser, Bud Held, Ryan Hall, Ben Eastman, Don Kardong, Tony Sandoval.
---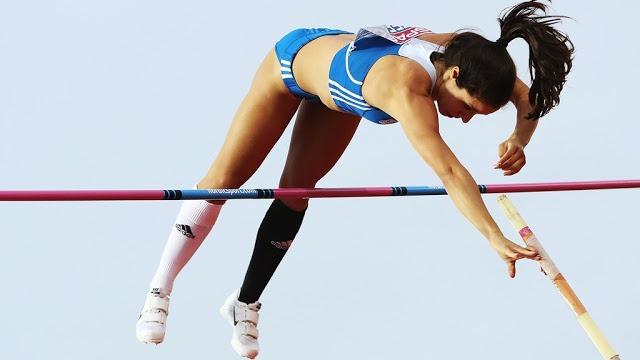 GOAT:  Katarina Stefanidi, Pole Vault
Honorable Mention: Kori Carter, Lauren Fleshman, Regina Jacobs, Alicia Craig, Erica McLain, Jillian Camarena, Jackie Edwards, Patti Sue Plumer, Sara (Bei) Hall, Vanessa Fraser, Jackie Edwards.
---
GOAT:  Mike Powell, Long Jump
Honorable Mention: Ato Boldon, Kevin Young, Meb Keflezighi, Willie Banks, Greg Foster, John Godina, Rafer Johnson, C.K. Yang, Dwight Stones, Andre Phillips, Steve Lewis, Cy Young, Mike Marsh, Danny Everett, John Brenner.
---
GOAT: Jackie Joyner-Kersey, Heptathlon & Long Jump
Honorable Mention: Gail Devers, Florence Griffith Joyner, Kate Schmidt, Evelyn Ashford, Francie Larrieu-Smith, Dawn Harper-Nelson, Amy Acuff, Chelsea Johnson, Jeaneen Vickers-McKinney, Joanna Hayes, Monique Henderson, Sheena Johnson, Suzy Powell-Roos, Seilala Sua.
---
GOAT:  Parry O'Brien, Shot
Honorable Mention: Bob Seagren, Mel Patton, Feliz Sanchez, Quincy Watts, Charles Paddock, Randy Williams, Dallas Long, Balazs Kiss, Jack Davis, Don Quarrie, Lennox Miller, Louis Zamperini, Charlie Dumas, Andre DeGrasse, James Sanford, Clancy Edwards, Earl McCollouch, Bryshon Nellums, Jesse Williams.
---
GOAT: Dalilah Muhammed, 400 meter Hurdles
Honorable Mention: Angela Williams, Nia Ali, Virginia (Powell) Crawford, Inger Miller, Kendall Ellis, Natasha Danvers-Smith, Wendy Brown, Patty Van Wolvelaere, Lillian Copeland, Eva Orban, Brigita Longerholc, Yvette Bates.
---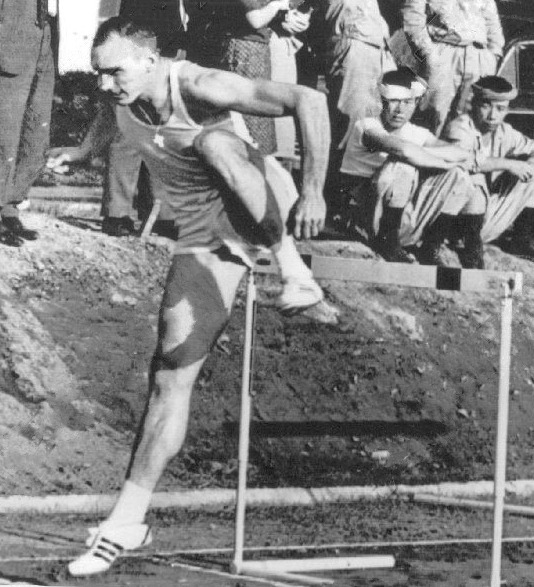 GOAT: Blaine Lindgren, 110 High Hurdles
Honorable Mention: Jeff Simonich, Scott Daniels, Jeff Pratley, Teren Jameson, Alma Richards.
---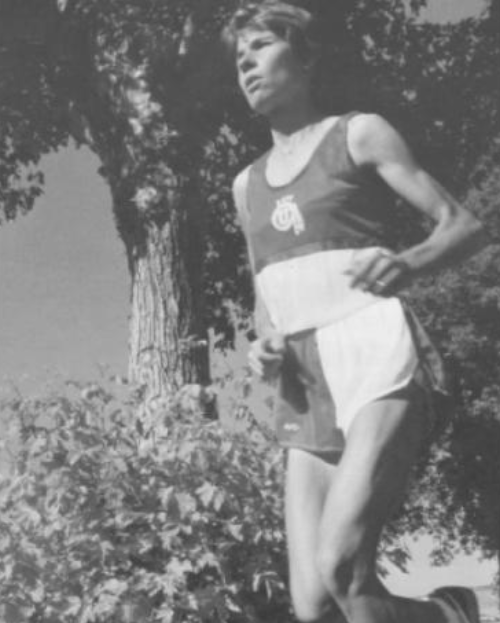 GOAT:  Jill Molen-Koeven, Distance
Honorable Mention: Grayson Murphy, Amanda Mergaert, Brenda Allen, Carla Pittelkow.
---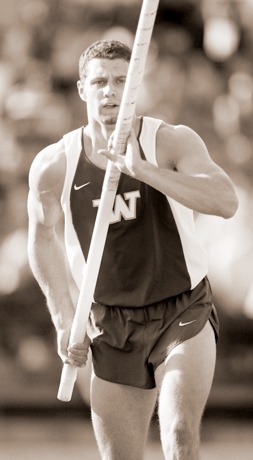 GOAT:  Brad Walker, Pole Vault
Honorable Mention: Brian Sternberg, Scott Neilson, Mike Ramos, Phil Shinnick, Paul Jessup, Borys Chambul, Cary Feldmann, Ed Gennung, Herman Brix, Gus Pope
---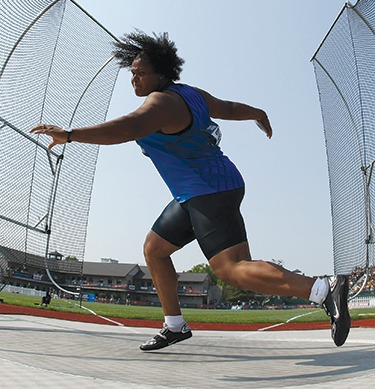 GOAT:  Aretha (Hill) Thurmond, Discus
Honorable Mention: Katie Flood, Olivia Gruver, Megan Goethals, Katie (Follett) Mackey, Kate Soma, Regina Joyce, Helena Uusitalu.
---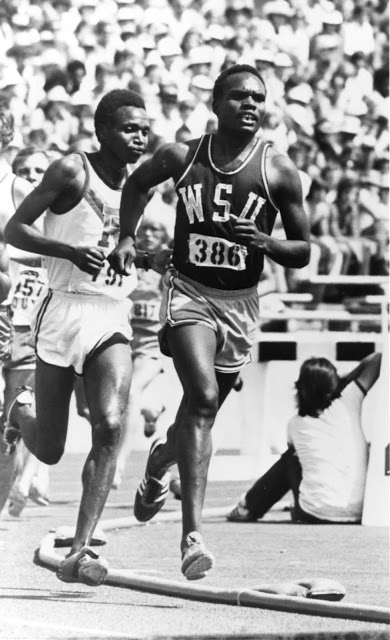 GOAT:  Henry Rono, Distance
Honorable Mention:  Gerry Lindgren, Bernard Lagat, Peter Koech, Jeshua Anderson, Julius Korir, Samson Kimobwa, John Ngeno, Joseph Taiwo, John van Reenen, Jack Nelson, Gabriel Tiacoh, Tore Gustafson.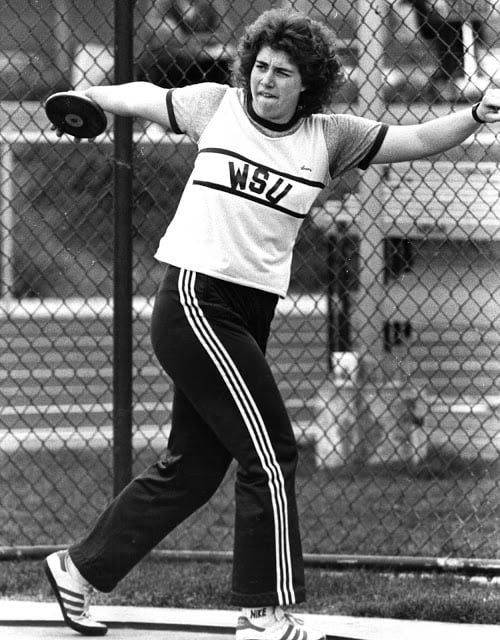 GOAT:  Laura Lavine, Discus
Honorable Mention:  Diana Pickler, Whitney Evans, Mary Moore, Alissa Brooks Johnson, Ebba Jungmark, Ellanee Richardson.
---
—More from Steve Ritchie—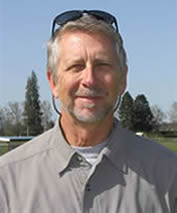 Latest posts by Steve Ritchie
(see all)