Posted on April 10, 2020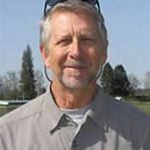 By Steve Ritchie, SuperWest Sports
T

his week's column features the two Bay Area schools, the University of California at Berkeley, and Stanford University. Just as with the past two columns, my research involved going back more than a century to look at the many outstanding athletes both schools have produced in the sport of track and field. 
If you missed the first two installments of this series, you'll find links to them at the bottom of the page. Whether you agree or disagree with my Greatest of All Time selections, your feedback is welcome. You can reach me at sritchie@mtangel.net.
—California Men—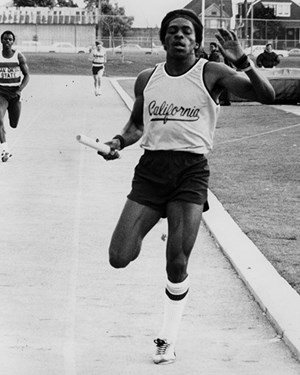 James Robinson
800/880 (1975-76) 
One could make a strong case for several of the Cal athletes listed in the Honorable Mention section below: 
Don Bowden, the first American to go sub-4 minutes in the mile; 
Hal Davis, the "California Comet," who was nearly unbeatable in the sprints in the early 1940s; 
Archie Williams, who won Gold in Berlin in 1936 while setting a world record; 
Eddie Hart, who famously missed his prelim in the 100 meters at Munich in 1972 (due to a coach's mistake) but still tied the 100 world record at the Trials and anchored the U.S. record-setting 4×1 relay; 
and Chris Huffins, two-time U.S. Decathlon champ and bronze medalist at the 2000 Sydney Games. 
My choice, however, is James Robinson, who won seven U.S. championships in the 800 meters and 880 yards, including five in a row. Robinson's best chance for Olympic gold was taken away when the U.S. boycotted the 1980 Moscow Olympics. 
The IAAF World Championships did not start until 1983, but in the IAAF World Cup, the precursor to the world championships, Robinson won silver medals in 1979 and 1981. He also won gold at the 1979 Pan Am Games, defeating Cuban great Alberto Juantorena in the 800 meters. 
Robinson's come-from-behind style of running was often criticized, but made for some exciting races, including the 1984 Olympic Trials when the top four runners finished within .21 seconds of each other. Coming from way back in the home stretch, Robinson was given the same time, 1:43.92, as the third place runner, John Marshall, but Marshall got the nod for third and Robinson just missed making his third Olympic team.
Honorable Mention: Don Bowden, Hal Davis, Archie Williams, Eddie Hart, Chris Huffins, Gunn Smith, Larry Cowling, Jack Merchant, David Torrance, Dave Stern
—California Women—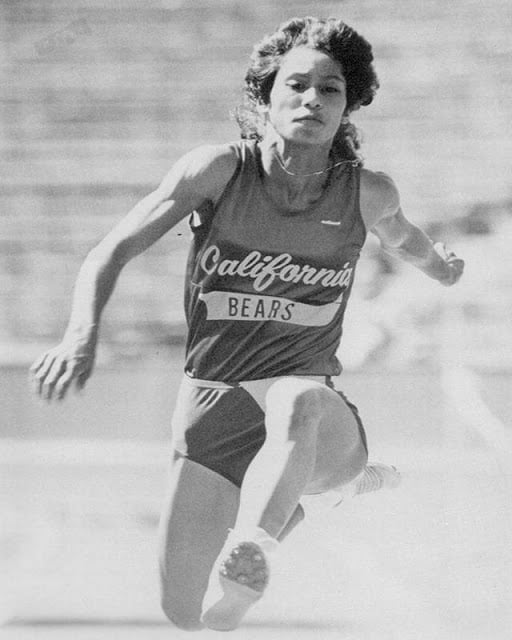 Sheila Hudson
Triple Jump/Long Jump (1986-90)
This was definitely a two-women race for the GOAT status. 800 specialist Alysia Montano had a terrific career both as a collegian and a pro. In 2007, she won NCAAs indoors and outdoors, won the U.S. title and went sub-2 minutes in the 800. 
Number six all-time among U.S. runners, Montano had success at the 2011 and 2013 World Championships, finishing fourth in both but was advanced to third with the subsequent disqualification of Russian Mariya Savinova for doping. She also placed fourth at the 2012 Olympics.

Like the men's GOAT James Robinson, Sheila Hudson was denied a chance to compete at the Olympics—twice in her case—because the women's triple jump was not added to the Olympic program until 1996. But Hudson's career was definitely golden, anyway. 

She won six NCAA titles and nine U.S. titles. She broke the American triple jump record nine times and still ranks number four on the all-time U.S. list. Her NCAA championship TJ record of 46-¾ stood for 15 years, and her Cal school records still stand, with her triple jump mark currently more than two feet better than the second-best mark. 
Honorable Mention: Alysia (Johnson) Montano, Grace Upshaw, Deb Maier, Magdalena Lewy Boulet, Lauren Martinez, Katie Morgan, Kimyon Broom
—Stanford Men—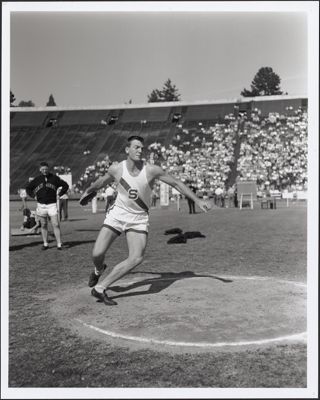 Bob Mathias
Decathlete (1949-53)
Bob Mathias' story is so amazing that it was made into a movie in the 1950s, with Bob Mathias playing himself. Mathias was in his senior year of high school—in Tulare, California, in 1948—when his coach suggested he try the decathlon after graduating. 
With just three weeks to prepare for it, and never having done four of the ten events, he won an AAU meet and then went on to win the Olympic Trials a month later. At the age of 17, in just his third decathlon, he won the gold at the 1948 London Olympics, making him the youngest-ever gold medalist. 
Mathias entered Stanford a year later, and set a decathlon world record in 1950. He also played fullback on the football team at Stanford, and led the Cardinal (Indians at that time) to the 1952 Rose Bowl. 
At the 1952 Olympics in Helsinki, Mathias broke his own world record with 7,887 points to take the gold, 912 points ahead of second place. Mathias' school record in the decathlon stood for 67 years and is still second all-time. In 11 career decathlons, Mathias was never beaten. Sounds like an excellent movie script!  
Honorable Mention: Terry Albritton, Harlow Rothert, James Lofton, Ian Dobson, Chris Derrick, Ernie Cunliffe, Brad Hauser, Bud Held, Ryan Hall, Ben Eastman
—Stanford Women—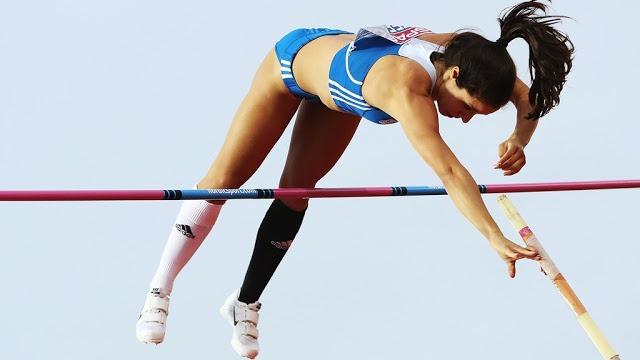 Stanford's Katerina Stefanidi made meteoric improvement while on the Farm and beyond. | gostanford.com/Stanford Athletics
Katerina Stefanidi
Pole Vault (2008-12)
Katerina Stefanidi got off to a slow start in her athletic career at Stanford. An experienced pole vaulter in youth athletics in Greece, she took just 15th place at the Pac-12 meet in her freshman year. It's a safe bet that she has never finished that low since then. 
Stefanidi improved each year at Stanford, and won the NCAA title in her senior year. Since then, she has taken gold at the 2016 Olympics in Rio and the 2017 World Championships in London. She also won bronze at two World Indoor Championships and the 2019 Outdoor Championships. 
Stefanidi has placed first in overall Diamond League (professional international track and field series) four consecutive years, and her best mark of 16-1¼ ties her for sixth-best all time, though she is widely regarded as the best female vaulter in the world in 2020. 
In her native Greece, Stefanidi is considered the country's greatest female athlete in any sport.  
Honorable Mention: Kori Carter, Lauren Fleshman, Regina Jacobs, Alicia Craig, Erica McLain, Jillian Camarena, Jackie Edwards, Patti Sue Plumer, Sara Hall, Vanessa Fraser.
---
---
—More from Steve Ritchie—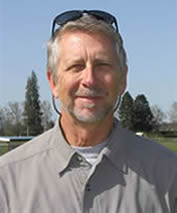 Latest posts by Steve Ritchie
(see all)