Posted on May 2, 2020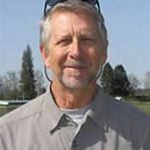 By Steve Ritchie, SuperWest Sports
Here we are at the end of the six-part series of the Pac-12's greatest track and field athletes of all time. And what a conclusion! The University of Southern California has won more NCAA team titles than any other school, and its fierce rival, the University of California at Los Angeles, has been nearly as dominant and successful. 
It is fitting that the dual meets between the schools continue today, and winning the USC-UCLA dual is one of the most significant highlights of the season for either school. Kudos to Cal-Stanford and UW-WSU for maintaining their great rivalries as well. Track and field could benefit from more of such scored competitions between natural rivals. 
Next week we'll do a summary of the series, highlight a few of the changes I've made with input from coaches, track historians and fans, and look at NCAA and Pac-12 team champions.   
—USC Men—
Parry O'Brien
Shot Put (1951-53) 
The USC tradition of excellence in track goes back more than a century to the 1912 Stockholm Olympics when two Trojans, Fred Kelly and Alma Richards, won gold medals in the 110 hurdles and the high jump, respectively. The ensuing years saw many Southern Cal athletes achieve greatness, making "the greatest" selection a difficult one. But in my opinion, the athlete who stands out above the rest is Parry O'Brien. 
O'Brien was a gifted athlete. He was a state champion thrower in high school, but also competed in the sprints. He even ran on the 4 x 100 relay on a U.S. team that toured Europe one summer. But of course the shot is where he made his mark, dominating the event in a way that very few have before or after O'Brien.
He won 116 consecutive shot put competitions in the 1950s, and broke the world record 17 times over a six-year period from 1953-59. Over that stretch of time, he improved the world record from 58-10¾ (17.95m) to 63-4 (19.30m)—nearly 4½ feet! He made the Olympic team four times, winning gold in 1952 and 1956, taking silver in 1960, and finishing fourth in 1964. He won 17 U.S. titles in the shot and one in the discus. He was the first man to reach 59, 60, 61, 62 and 63 feet in the shot put.
A big factor in O'Brien's success was the new technique in the shot that he developed himself. O'Brien pioneered what we know today as "the glide," using a 180-degree turn in the ring instead of the 90-degree turn, which was common at that time. Eventually, nearly all shot putters of his era adopted O'Brien's glide technique, before the further innovation of "the spin," which is the standard technique now for elite throwers. An indication of O'Brien's status and accomplishments is the seven times he was on the cover of Track & Field News, the bible of the sport.
Honorable Mention: Bob Seagren, Mel Patton, Feliz Sanchez, Quincy Watts, Charles Paddock, Randy Williams, Dallas Long, Balazs Kiss, Jack Davis, Don Quarrie, Lennox Miller, Louis Zamperini, Charlie Dumas, Andre DeGrasse, Bryshon Nellums, Jesse Williams.
—USC Women—
Dalilah Muhammed
400 Hurdles (2009-12)
The most decorated track and field athlete in U.S. history, Allyson Felix, is a Trojan. Her image and achievements, including her nine Olympic medals and 18 World Championship medals, are properly celebrated on the USC track site. Definitely USC's Greatest of All Time right? The only problem in this scenario is that Felix never competed for USC. She was one of a very few female track athletes to go pro straight out of high school, signing with Adidas at age 18 while continuing her education at USC.
Dalilah Muhammed may not have Felix's 27 international medals, and never won a NCAA or conference championship while at Troy, but she is definitely a worthy G.O.A.T. Now 30 years of age, Muhammed came into her own after graduating from college, making the U.S. team for the 2013 world meet and capturing a silver medal there. After a couple of down years, she rebounded to win Olympic gold in Rio. 
Muhammed broke the 16-year-old world record in the 400 hurdles at the U.S. Championships in 2019 with a time of 52.20. She then broke the record again (52.16) while winning her first world championship in Doha. She also won gold on the 4 x 400 relay in the same meet, and has three other world medals. 
Most impressive was the way she held off Sydney McLaughlin, heralded as the next great U.S. star, in the epic Doha race, taking it out fast enough to build a cushion to survive McLaughlin's strong finish but not so fast she would falter in the home stretch. 2019 was such a good year for Muhammed she was named Track & Field News Athlete of the Year.
The 400 hurdles is a very technical event, and Muhammed has outstanding hurdling form and a real feel for racing strategy. That should make it possible for her, if she stays healthy, to be a dominant force for several more years, and continue the great rivalry with McLaughlin.
Honorable Mention: Angela Williams, Nia Ali, Virginia (Powell) Crawford, Inger Miller, Kendall Ellis, Natasha Danvers-Smith, Wendy Brown, Patty Van Wolvelaere, Lillian Copeland, Eva Orban, Brigita Longerholc, Yvette Bates.
—UCLA Men—
Mike Powell
Long Jump (1985-86)
As with so many of the G.O.A.T. selections for Pac-12 schools, there were a number of legitimate contenders for the honor at UCLA: Ato Boldon, Kevin Young, Meb Keflezighi, Rafer Johnson, and John Godina to name a few. My criteria included: world, U.S. and collegiate records; NCAA championships; Olympic and World Championship medals; U.S. and other major titles; and Longevity of career.
Mike Powell won silver medals at two Olympics, as well as two golds and a silver at Worlds, but the deciding factor in picking Powell was his world record of 29¼ (8.95m) in the long jump. Powell set the record at the 1991 World Championships in Tokyo, Japan, where he and Carl Lewis engaged in one of the greatest battles in track and field history. 
Due to the time difference, I remember getting up at 2:00 a.m. to watch TV coverage of it, and I get the same chills today watching the replay of the competition on YouTube. This was definitely one of the most thrilling moments in track and field history.


Although Lewis had many previous jumps close to 29 feet, the only person in history to surpass that mark before 1991 was Bob Beamon at the 1968 Olympics in Mexico City.  
Before the Tokyo competition was over, however, both Powell and Lewis would surpass the 29′ mark, Lewis three times. On his fifth jump, after a near 29 feet foul and a 29-2¾ wind-aided jump by Lewis, Powell broke Beamon's altitude-aided world record by almost two inches with just a slight trailing wind. Powell's record leap also broke Lewis' 65 meet undefeated streak that had lasted for over a decade. 
Beamon's record of 29-2½ had stood for 23 years, and now Powell's record has exceeded that, remaining intact for more than 28 years and counting.
Honorable Mention: Ato Boldon, Kevin Young, Meb Keflezighi, Willie Banks, Greg Foster, John Godina, Rafer Johnson, C.K. Yang, Dwight Stones, Andre Phillips, Steve Lewis, Cy Young, Mike Marsh, Danny Everett.
—UCLA Women—
Jackie Joyner-Kersee
Heptathlon/Pentathlon/Long Jump (1980-85)
In the pantheon of U.S. track stars, no one shines brighter than Jackie Joyner-Kersee. Track & Field News has chosen a female U.S. Track & Field Athlete of the Year since 1976. JJK won that honor five times, which ties her with Allyson Felix for the most AOY selections. 
As an indication of the strength of the UCLA women's program, six different former Bruins have been honored as AOY: Gail Devers (4 times); Evelyn Ashford (3 times); Dawn Harper-Nelson; Joanna Hayes; and Kate Schmidt.
In her rise to athletic greatness, Joyner-Kersee overcame growing up in poverty in East St. Louis and a severe case of asthma. Her mother died at the age of 37, during JJK's freshman year at UCLA. Joyner-Kersee went to UCLA on a basketball scholarship and competed four seasons on the UCLA team; in 1998 she was selected as one of the top 15 greatest players in UCLA women's basketball.
With her eye on the 1984 Olympics, JJK began to focus more and more on track, though. Her interest in the heptathlon stemmed from a documentary on Babe Didrikson Zaharias, the first great American female multi athlete. 
JJK had it all: the explosiveness to long jump 24-7 (7.49m)—second-best ever in the world—and high jump 6-4 (1.93m); the speed to run 22.30 in the 200; the stamina to run a 2:08.51 in the 800; the technique to run 12.61 in the 100 hurdles; and the strength to put the shot 55-3 (16.84m). She broke the world record in the heptathlon four times, and her best of 7,291 still stands as the record. She also still owns the American record in the long jump.
Joyner-Kersee made four U.S. Olympic teams, and won two Olympic gold medals in the heptathlon and one in the long jump. She also won two gold medals in both events at the World Championships. She won 17 U.S. titles in the long jump and heptathlon. 
Pretty easy to see why Sports Illustrated named her the top female athlete of the 20th century.
Honorable Mention: Gail Devers, Florence Griffith Joyner, Kate Schmidt, Evelyn Ashford, Francie Larrieu-Smith, Dawn Harper-Nelson, Amy Acuff, Chelsea Johnson, Jeaneen Vickers-McKinney, Joanna Hayes, Monique Henderson, Sheena Johnson, Suzy Powell-Roos, Seilala Sua.
---
—More from Steve Ritchie—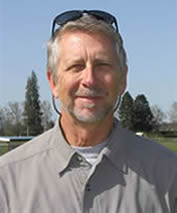 Latest posts by Steve Ritchie
(see all)