Posted on April 25, 2020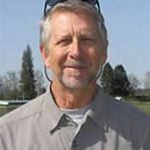 By Steve Ritchie, SuperWest Sports
his week we are visiting the desert to select the Greatest Of All Time (G.O.A.T.) track & field athletes at the University of Arizona and Arizona State University. These institutions joined the Pac-8 Conference in 1978-79, making it the Pac-10.
Both schools have established strong track and field programs over the past 40 years, and have enjoyed a lot of success in the Conference of Champions.
Some people felt this would be the year that the Arizona men would snap Oregon's incredible streak as men's conference champions, a streak that is currently at 13. Alas, due to the COVID-19 crisis, we will never know what would have happened; my hunch is that the home track advantage would have helped the Ducks prevail.
We'll just have to hope that track is back in 2021. 
Next week this series concludes with the selections for USC and UCLA. If you missed the first four installments of this series, you'll find links to them at the bottom of the page. Your feedback is always welcome. You can reach me at sritchie@mtangel.net.   
—Arizona Men—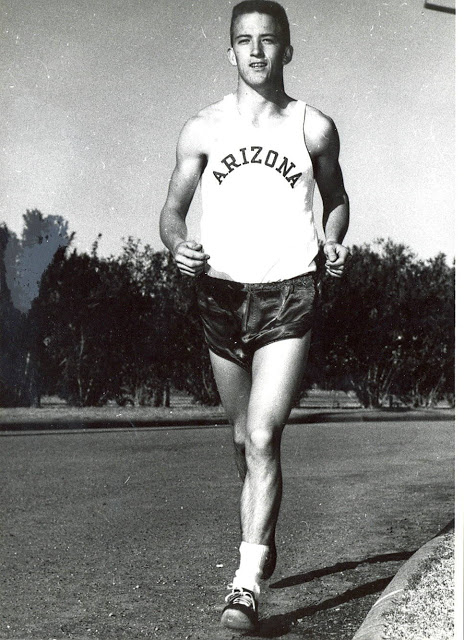 Arizona's George Young improved dramatically while in Tucson. | Arizona Athletics
George Young
Distance (1955-59) 
George Young had a fascinating track career. He was just a 4:40 miler in high school, and only joined the Arizona team after Coach Carl Cooper saw him win an intramural cross country race in his Converse basketball shoes. Young improved considerably in college, but did not expect to continue running after college. However, because he had competed as a freshman, which violated NCAA rules at the time, he could not run at the NCAA Championships as a senior. 

Feeling bad for him, Coach Cooper convinced him to compete at the 1959 AAU national meet in the steeplechase, an event he had never run or even seen, since it was not an NCAA event at the time. After practicing with hay bales on the track, Young somehow finished second at nationals, which qualified him to compete at the U.S.-U.S.S.R. dual meet and launched him on a long and distinguished career. 

Young became the first American runner to compete in four Olympics. He placed fifth in Tokyo in 1964, and won bronze in 1968 at Mexico City, missing the gold by just one second. He set six American records and two world records. But arguably his most famous race was one that he lost. Young had retired in 1969, but came out of retirement in 1971 and set an American record in the 5,000. 
He decided to focus on that event at the Olympic Trials in 1972, which led to an epic showdown with 21-year-old Steve Prefontaine. Young ran an all-time best that day, but Pre was better, winning and breaking Young's American record. Pre paid tribute to Young, though, calling him "America's Greatest Runner."

Honorable Mention: Lawi Lalang, Robert Cheseret, Jean-Patrick Nduwimana, Marc Davis, Michael Bates, Ed Carruthers, Martin Keino, Abdi Abdirahman, Jake Arnold, Matt Giusto, Gayle Hopkins, Esko Mikkolu.

—Arizona Women—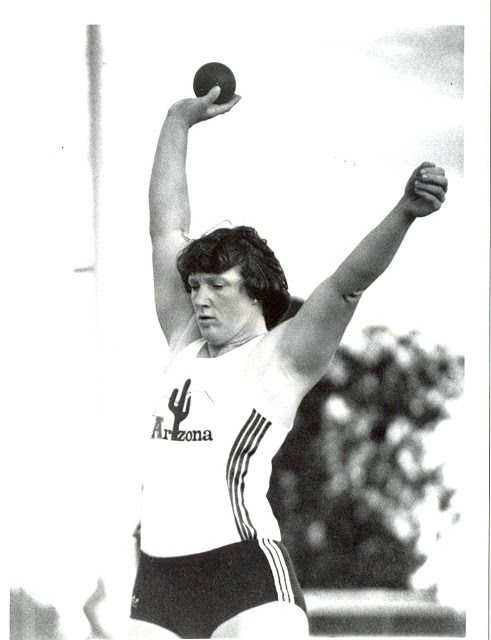 Arizona's Meg Ritchie won several championships at UA and in Scottland. | Arizona Athletics
Meg Ritchie
Shot/Discus (1979-83)
Arizona has produced a number of impressive female athletes. A total of no fewer than 20 individual NCAA Championships were claimed by the Wildcat trifecta of Ritchie, high jumper Brigetta Barrett, and distance runner Amy Skieresz. Brianna Glenn, Sandra Farmer-Patrick and Kim Gallagher were also very accomplished, winning titles and Olympic medals during their dynamic careers. 

High jumping, in particular, has been a UA specialty. Seven Arizona women have combined to win 15 NCAA titles over the years. Barrett won six of those, and has silver medals from the 2012 Olympics and 2013 World Championships. Her 6-6¼" jump while at Arizona is still the collegiate record. She makes a strong case as the Arizona women's GOAT.

Ritchie, a Scot, won seven NCAA/AIAW titles in the shot and discus during her four years in Tucson. She also won 10 national championships in Scotland, and a gold medal at the 1982 Commonwealth Games. She did not medal in the Olympics, finishing fifth at the LA Games in her only Olympic appearance. Ritchie set NCAA records in both her events. 

The shot put record stood for 33 years, and her discus record of 221-5 still stands today, 39 years after she set it. Ritchie's mark is seven feet better than the second-best athlete's mark. After graduating, she became the first woman to be hired as the Head Strength & Conditioning Coach for all sports at a D1 school. She convinced skeptical male athletes of her credentials on one occasion by squatting 550 pounds.
Honorable Mention: Brigetta Barrett, Amy Skieresz, Brianna Glenn, Kim Gallagher, Carla Garrett, Sage Watson, Joan Hansen, Tanya Hughes, Liz Patterson, Katrena Johnson, Maryse Ewanje Epe, Julie Labonte, Sandra Farmer-Patrick.


—Arizona State Men—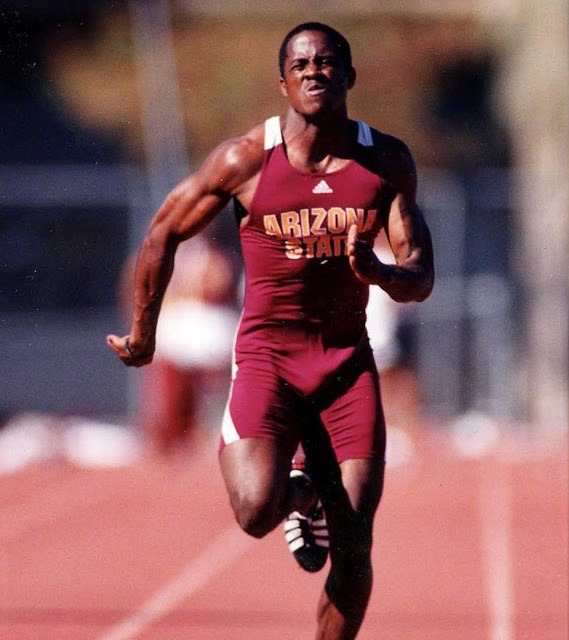 Dwight Phillips
Long Jump (1999-2000)
Dwight Phillips grew up in Georgia and began his college career at the University of Kentucky, where he was a 400 meter runner and a triple jumper. When he transferred to Arizona State, Coach Greg Kraft had him focus primarily on the long jump. Phillips had considerable success for the Sun Devils, as he improved in the long jump to a personal best of 26-11¼ and was a NCAA runner-up twice. 
Phillips' post-graduate career was something else entirely, though. He made the U.S. Olympic team in 2000 and took eighth place in Sydney. Then he reeled off victories at World Championship meets in 2003 (indoors and outdoors), 2005, 2009 and 2011, as well as a third place finish in 2007. 

Phillips also struck gold at the 2008 Olympics, and won six U.S. titles, putting him in elite long jump company with the likes of Carl Lewis and Mike Powell. His personal best jump of 28-8¼ into a strong 1.2 meter per second headwind ranks fifth all-time in the world.
The 5-10, 180 pound Phillips was relatively compact for a long jumper, but he made up for it with plenty of speed. His PB's of 10.06 in the 100 meters and 6.47 in the 60 meters are definitely world-class
Honorable Mention: Ryan Whiting, Herman Frazier, Jordan Clarke, Bryan McBride, Nick Hysong, Mark Murro, Henry Carr, Ron Freeman, Dwayne Evans, Kyle Alcorn.


—Arizona State Women—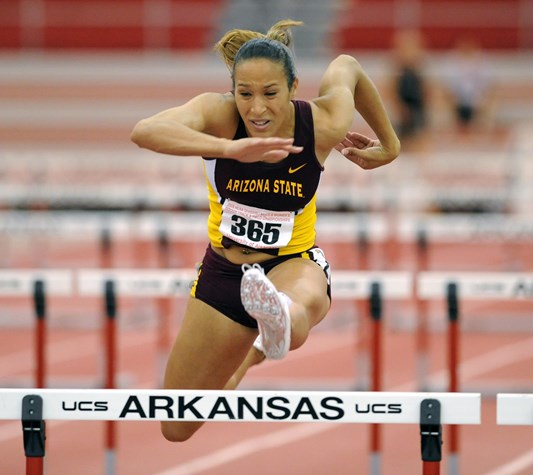 Jackie Johnson
Heptathlon/Pentathlon (2004-08)
As a multi-event athlete at Arizona State, Jacquelyn "Jackie" Johnson came oh-so-close to a perfect eight for eight NCAA Championships indoor and outdoor. She won NCAA championships in the heptathlon in all four of her NCAA outdoor meets. 

Indoors, Johnson took the top spot in three of four NCAA pentathlons, with the only blemish being a second place finish in her freshman year. Her pentathlon score of 4,496 in 2008 was a collegiate record.

Johnson's incredible track record in the multis was due, in part, to the fact that she really had no "weak" events. Her all-around talent is demonstrated by how many of the ASU top ten lists she appears on and the strength of her marks and times in all the heptathlon and pentathlon events. 
At the Pac-10 Championships, she not only won the heptathlon, but also finished second in the 100 hurdles, second in the long jump, third in the javelin, and tied for seventh in the high jump for a total of 33.5 points. Johnson was a key part of ASU's best run ever—two consecutive NCAA indoor titles, one outdoor NCAA title, and three straight conference titles.
Shelby Houlihan doesn't have as many NCAA titles as Johnson and some other Sun Devils. She won a single NCAA title in the 1500 during her time at ASU, but at age 26 has already won six U.S. championships. Houlihan also owns U.S. outdoor records in the 1500 and 5000, and has become a force to be reckoned with on the international stage. The only thing lacking from her resume is an Olympic or World medal, but that is no doubt coming soon
Honorable Mention: Shelby Houlihan, Maggie Ewen, Maicel Malone, Jessica Pressley, Lynda Tolbert-Goode, Collen Reinstra, Anna Jelmini, Amy (Hastings) Cragg, Desiree Davila-Linden, Sarah Stevens.
---
---
—More from Steve Ritchie—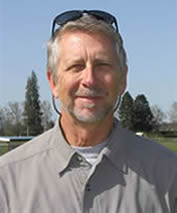 Latest posts by Steve Ritchie
(see all)