Posted on April 10, 2020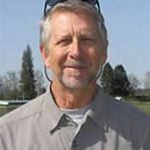 By Steve Ritchie, SuperWest Sports
ith the Summer Olympic Games and the U.S. Olympic Track & Field Trials postponed until next year due to the spread of the COVID-19 coronavirus, our focus here will shift from looking ahead to the Trials to looking back to the past. 
This column, as well as the next several, will highlight the greatest male and female track and field athletes to come out of each one of the Pac-12 schools. 
This was no easy task. Some of the choices seem nearly impossible to make. In reviewing the Oregon men's program, for example, do you go with Steve Prefontaine or Ashton Eaton? Or, for that matter, Edward Cheserek, Galen Rupp, Joaquim Cruz or Matthew Centrowitz? 
Another head scratcher is Washington State, where it boiled down to Gerry Lindren, Bernard Lagat or Henry Rono? How much emphasis to put on their achievements in college, and how much on what came after. Some of these choices might start good arguments among track fans. See where you agree or disagree.
I am splitting this up into multiple columns. The first covers the Oregon schools, and the second will focus on the two Washington schools. Then on to the Bay Area and Rocky Mountain schools, and finally the SoCal and Arizona schools. 

—Oregon Men—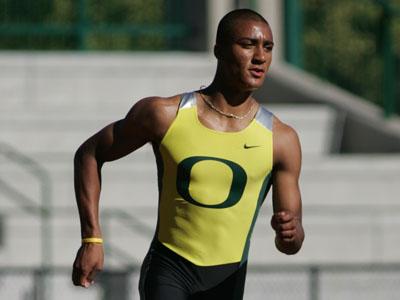 Oregon's Ashton Eaton ranks among the greatest decathletes of all time with his two gold medals. | Oregon Athletics
Ashton Eaton
Decathlon (2006-10) 
This pick caused me to sweat bullets. Not only because of Prefontaine's mythic status, but also because he was my peer. (We ran the same events in high school, were the same age and entered UO the same year. So many of us felt this kinship with him.) 

Pre's impact on distance running in the U.S. was immense, both in the record books and on the track. Two of the most memorable races I've ever seen were his 1972 Olympic Trials win in the 5,000 and his Olympic Games 5,000, where he pushed himself to the limit to win gold, costing him a medal as he died near the end and placed fourth.
Ashton Eaton, though, is the correct pick, in my opinion. An unheralded sprinter and long jumper out of Mountain View HS in Bend (OR), Eaton considered playing DIII football in college. But with encouragement from his high school coach, he went to Oregon to try the decathlon and became the unofficial greatest athlete in the world by winning two Olympic gold medals back to back, and breaking the world record in the decathlon on two occasions. 
Not to mention, he also won two outdoor World Championship golds as well as a silver, and three indoor World Championship golds and set four world records in the indoor heptathlon. Add to that five NCAA championships while at Oregon and receiving the Bowerman Award for the top male college track and field athlete in 2010. 

From 2012 to 2016 he was untouchable in multi-event competitions, even while taking 2014 off from the decathlon to compete on the Diamond League series in the 400 hurdles, an event not in the decathlon! Case closed.
Honorable Mention: Steve Prefontaine, Galen Rupp, Joaquim Cruz, Edward Cheserek, Matthew Centrowitz, Mac Wilkins, Bill Dellinger, Otis Davis, Harry Jerome and Bill McChesney.
—Oregon Women—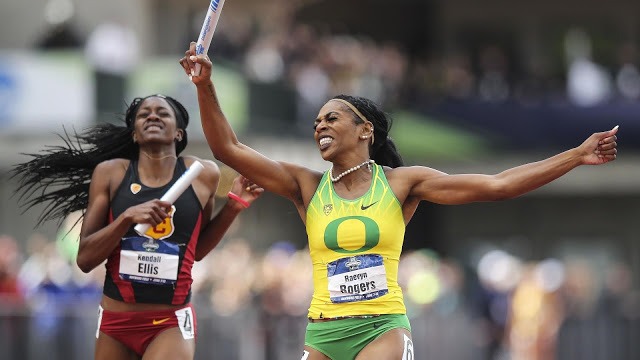 Raevyn Rogers seals the title for Oregon with a fast anchor in the 4 x 400 at the 2017 NCAA Championships. | goducks.com
Raevyn Rogers
Middle Distance (2014-2017)
Another tough choice between Rogers and multi-eventer Brianne Theisen-Eaton, with comparisons made even tougher because Rogers is still young in her pro career while Theisen-Eaton is retired after a stellar pro career. Both Rogers and Theisen-Eaton won six NCAA titles while at Oregon and helped the Ducks to national titles. 

Theisen-Eaton holds a clear edge in international medals, including a World Indoor Gold in the pentathlon and a 2016 Olympic bronze. Just 23 years of age, Rogers counters with a World Championships silver medal in the 800 in 2019 and the Bowerman Award in 2017 for being the outstanding female in NCAA track & field. 
Impossible choice but Rogers gets my nod as the more dominant athlete of the two during their years at Oregon. Plus her image is going on the tower adjacent to the new Hayward Field—that must count for something. Rogers stands at number nine on the U.S, 800 meter all-time list with her PR of 1:57.69 from 2018. She is likely to move up that list in the coming years.
Interestingly, both Rogers and Theisen-Eaton ran on NCAA championship 4 x 400 teams for Oregon. Rogers' anchor leg in 2017 holding off USC by inches was a truly great performance.
Honorable Mention: Brianne Theisen-Eaton, Jenna Prandini, English Gardner, Claudette Groenendahl, Phyllis Francis, Ariana Washington, Jessica Hull, Kathy Hayes, and Jordan Hasay.
—Oregon State Men—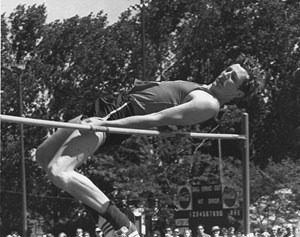 Oregon State's Dick Fosbury revolutionized the high jump with his trademark "flop." | Oregon State Athletics
Dick Fosbury
High Jump (1965-69)
Though Oregon State discontinued its track and field program in 1988, and only the women's team has been reinstated (in 2004), I felt it was appropriate to include the Beavers here. For one thing, OSU had some great athletes, coaches and teams in the past. Even more importantly, it would be unforgivable to omit an Olympic gold medalist like Dick Fosbury in this list. 

Fosbury developed the "Fosbury Flop" technique on his own at Medford High School and it eventually created a sea change in the event. His high school and college coaches tried (without success, of course) to get him to go back to the straddle or the western roll, and today every elite jumper—virtually every jumper actually—uses the flop. 

When Fosbury cleared 6-10, OSU coach Bernie Wagner decided Fosbury was onto something, and he began studying the technique, and teaching it to his other jumpers. Within a couple of years, OSU was known as the place for high jumpers. In 1968, Fosbury won the NCAA title and then went on to claim gold at the Mexico City Olympics, clearing his PR of 7-4½ and setting an American record in the process.

Honorable Mention: Hailu Ebba. One of the first Ethiopians to run for a U.S. college, Ebba was a walk-on at OSU and became a fierce rival of Pre. Ebba was a three-time Pac-8 champion in the 1500.
—Oregon State Women—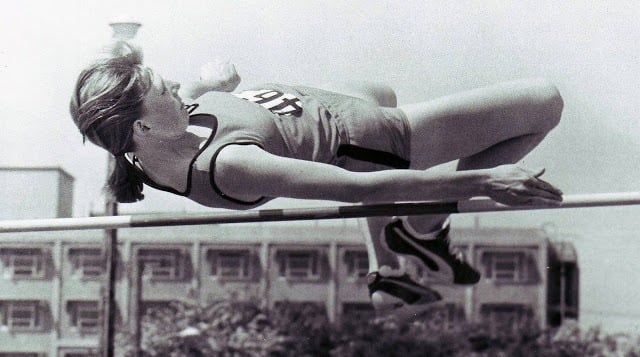 Oregon State's Joni Huntley broke barriers in OSU women's athletics with a number of firsts. | Oregon State Athletics
Joni Huntley
High Jump (1974-78) 
Like Fosbury, Huntley was an outstanding world-class high jumper. Coming from tiny Sheridan High School, about an hour from Corvallis, Huntley was a star before she ever got to OSU, and received the first athletic scholarship given by OSU to a female. 
She set the national high school record for girls high jump, becoming the first one to clear six feet. She went on to win four consecutive U.S. titles from 1974-77 and broke the American record four times. Huntley still holds the OSU school record at 6-2¾.
Huntley also made her mark in international competition. She won gold at the Pan American Games in 1975, and made the U.S. Olympic team in 1976, finishing fifth. The U.S. boycotted the Olympics in 1980, but Huntley came back in 1984 to finish third at the Trials and make the team for the Los Angeles Games. She capped her illustrious career with a bronze medal and personal best jump of 6-5 at the Olympics.
Honorable Mention: Cindy Greiner. Greiner made three Olympic teams in the heptathlon (1984, 1988, 1992) and took fourth at the '84 Games. She also won Pan Am Gold in 1987.
---
---
—More from Steve Ritchie—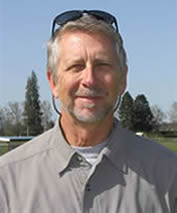 Latest posts by Steve Ritchie
(see all)