Posted on September 21, 2020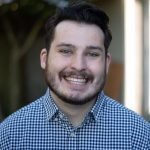 By Cody Schoeler of Dash Sports TV for SuperWest Sports
For a while, WSU fans thought the Cougars had avoided the trend of losing players during the pandemic. Whether it was due to transferring or opting out, college football players around the nation have been leaving their respective programs.
Before the start of this month, just two WSU players had entered the transfer portal since the Pac-12 football season was postponed. One of those players, safety Skyler Thomas, returned to the Cougars, while the other, wide receiver Davontavean Martin, transferred to Oklahoma State University.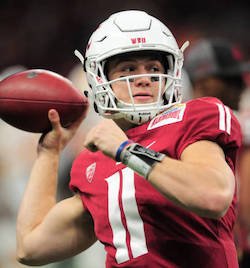 So far in September, four Cougars have entered the transfer portal: quarterback John Bledsoe, defensive end Cosmas Kwete, and wide receivers Mike Pettway and Kassidy Woods. Those four players all entered within the span of less than two weeks.
Also worth mentioning is wide receiver Rodrick Fisher, who left the team in February, but officially put his name in the portal in late August.
These recent moves by those players has raised a legitimate question in Pullman: What is happening?
WSU now has the most players in the transfer portal in the Pac-12, according to 247sports, which does not even have Martin or Woods listed. None of the other 11 Pac-12 schools have more than two players in the portal.
Every team wants to be Number One in the conference, but this is not the preferred category to achieve that feat.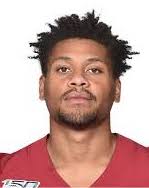 Luckily, WSU has not been impacted by as many opt-outs. Just two players have publicly opted out of the 2020 season: defensive back Pat Nuun and Woods, who had previously opted out before entering the portal.
That is more likely due to the lack of true next-level prospects on the team, as most of the players opting out in the Conference are doing so to focus on getting ready for the draft.
More players are going to leave their programs if the Pac-12 conference does not get its act together soon, and decide on a plan for a 2020 football season.
These players want to play football, that much has been made clear. As legendary three-game Ohio State quarterback Cardale Jones once said "We came here to play FOOTBALL, we ain't come to play SCHOOL."
Some players will come back from opting out if the Conference plays football this year. The Big Ten announced last Wednesday that they will start their football season on October 24th. In response to that announcement, Ohio State cornerback Shaun Wade and offensive guard Wyatt Davis both returned to the team after previously opting out.

The return of Pac-12 football may help teams regain the players that have opted out, but it may not help WSU get all of its players back. Players come back from opting out but—although it already happened once for the Cougars with Thomas—players do not typically come back from entering the transfer portal.
It is normal for players to transfer for a handful of reasons. It has become clear this year that the postponement of the Conference's season is a reason players transfer. A very common reason for players to change teams historically has been a coaching change, something WSU also experienced this offseason.
WSU hired former University of Hawai'i head coach Nick Rolovich in January after eight-year head coach Mike Leach left for Mississippi State.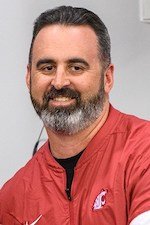 Obviously, it has been a tumultuous and unprecedented few months for the new head coach. Trying to coach a new football team over Zoom and without real practices can be difficult, but things really got complicated for Rolovich when the Pac-12 We Are United Movement kicked off.
Rolovich was involved in some controversy over how he handled the movement, as evidenced by the way he dealt with Woods's involvement with the group.
That incident was not helpful for Rolovich. It clearly was a sign that an already difficult job would be much harder. It is not a coincidence that Woods entered the portal a little over a month after the incident.
The interesting aspect of these players' transfers is the timing of the moves. In a normal year with no COVID-19, the Cougars would have just finished up their non-conference schedule.
There are two possible explanations for the players' desire to transfer this late in the year: The realization that they did not fit in Rolovich's system, or not wanting to wait to play football or play in the spring.
The first reason is the more likely one for most of these cases. Many of these players would have transferred in the summer after participating in spring football for over a month. They would have learned where they fit in the depth chart and left the program if they were unhappy about it.
Since there has not been a regular practice in the Rolovich regime yet, the systems and depth charts been being set during socially distanced walkthroughs.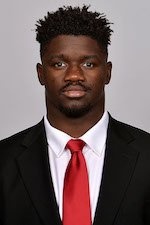 Once guys like Bledsoe and Kwete realized they were not going to get playing time, or were not playing their preferred position, they probably decided it was in their best interest to look for another program.
The second explanation is a lot less likely. One player who definitely falls into that category is Martin. In his Twitter post regarding his transfer, he mentioned wanting to be closer to his home of Houma, Louisiana.
Another player who might fall into that category is Pettway, who was heading into his redshirt freshman season. Pettway most likely decided to head to a team and conference that could guarantee him the opportunity to play football soon.
The bottom line is whatever is happening in Pullman or in the Conference to cause so many players to want out needs to stop.
The Pac-12, which already has struggled competing with the other power five conferences, can not handle a season without its star players. Whether the conference plays in November or March, they need players to stop transferring or opting out if they want to put the best product on the field.

WSU especially needs all the help it can get this season. With a new head coach, experienced players are going to be the key for the program's success.
Losing Martin was huge already, and losing Thomas would have been equally as impactful. If any more players leave between now and whenever the Cougars step on the field, it could result in an underwhelming season and a rough first year for Rolovich.
You can watch Schoeler's Cougar Dash Sports Talk Shows on Dash Sports TV, and read his other sports articles at the Daily Evergreen.

---
—More from Cody Schoeler—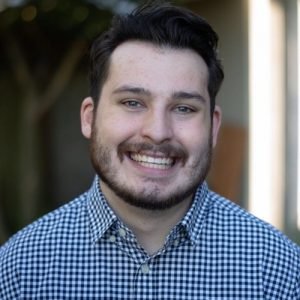 Latest posts by Cody Schoeler
(see all)