Posted on April 22, 2023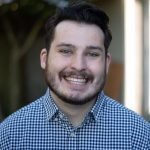 By Cody Schoeler, SuperWest Sports
T
he one thing that can't be said about the Broncos is that they aren't aggressive.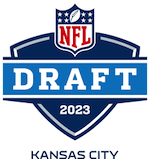 Between the massive trade for quarterback Russell Wilson last year and the spending spree in free agency this offseason, the Broncos are not taking it easy.
It hasn't exactly resulted in on-field success yet and the pressure is mounting for that to turn around this year. That led to Denver already addressing some of its biggest needs.
The Broncos went big on the offensive line, adding two starters, which frees them up to look at other positions in the draft.
Without a pick until the Third Round, it's unlikely that the Broncos can find a difference-maker, at least not right away. But that doesn't mean that the draft doesn't represent an opportunity for them to get better.

There are always great players that slip to the later rounds, the Broncos just have to make sure they are the ones to select them.
Making the right pick will go a long way toward putting the Broncos' awful 2022 season behind them.
Here are some of the best options for the Broncos' 2023 draft class.
Picks: 67, 68, 108, 139, 195
CB Cam Smith, South Carolina
T
he Broncos are certainly set at one corner position where they have one of the brightest young players in the league: Patrick Surtain II.

But Surtain could still use some help in the secondary, which there isn't much of outside of safety Justin Simmons.
Smith would definitely be a talented addition to that unit. He has the versatility to play inside and outside, which gives him more pathways to immediate playing time.
Not having the pressure of being the number-one guy would also be helpful for Smith, who struggled a bit at times in college.
He's certainly not a perfect prospect, which is why the Broncos may be able to draft him in the sixties, but he has the chance to develop into a key contributor in the secondary over time.
TE Luke Schoonmaker, Michigan
T
he tight end position has been an interesting one in Denver lately. The Broncos have spent multiple picks on intriguing prospects but no coaching staff has been able to find its go-to guy.

Now, with another new coach, there is no guarantee that Greg Dulcich or Albert Okwuegbunam will be that guy going forward.
New head coach Sean Payton has had some success with tight ends in the past and may want to bring in a new guy that he feels will be the best fit.
It's a loaded tight end group in this draft class so the Broncos may benefit from someone slipping down the boards, but it's more likely that the top handful of guys will be off the board by the time they make their selection.
Schoonmaker is no consolation prize, though. He's a big and athletic player that can emerge as a reliable weapon for Wilson.
The Broncos may not want to spend one of their earlier picks on a tight end but if the right fit is there, it could give the offense a boost in 2023.
EDGE Zach Harrison, Ohio State
T
he Broncos lost their best defensive lineman in free agency when defensive tackle Dre'Mont Jones left for Seattle and while they did add defensive end Zach Allen, the defensive line still needs some attention.

Harrison would be a nice addition to that group. With similar size as Allen, the two could form a potentially effective dup on the defensive front.
The Broncos have a solid group of guys rushing off the edge so if they do add on the line, they'll be looking more for someone with an interior presence.
Harrison didn't necessarily do that in college but that doesn't mean he can't make the transition at the next level.
He's a talented kid with the right kind of intangibles that could convince a team like Denver to take a chance with him.
LB Henry To'oTo'o, Alabama
N
ot every prospect offers seemingly unlimited upside, which is why those players get drafted in the later rounds. To'oTo'o is an example of that kind of prospect.

He doesn't project as a huge game changer but that doesn't mean he can't be a solid contributor. To'oTo'o played a lot of very good football in college and should have no problem translating that to the next level.
He doesn't have the level of athleticism necessary to be a disruptor in the passing game but he can fill lanes and make tackles with the best of them.
If the Broncos add To'oTo'o they will be adding another stout player to a linebacker room full of them.
And if To'oto'o does unlock a new level to his game, then the Broncos could have a defensive leader for years to come.
---
—More from Cody Schoeler—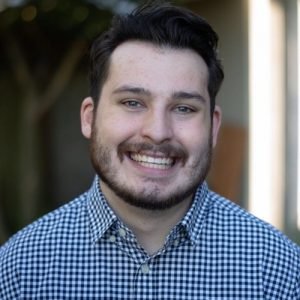 Latest posts by Cody Schoeler
(see all)