Posted on April 23, 2023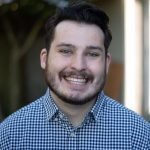 By Cody Schoeler, SuperWest Sports
T
he Cardinals are in the enviable position of controlling the top of the draft.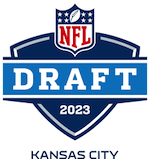 After the Bears traded out of the first overall pick, that left the Cardinals as the team that's receiving all the phone calls about trading up (the Texans are surely not trading out of the second spot).
It did take a very disappointing 2022 season to get that draft position, but at least they are reaping the rewards now.
There are always tons of dominoes to fall in the NFL Draft, and this year Arizona is the first one.
Even if the Cardinals do end up trading out of their pick, they could go in several different directions with it.
They could trade with the Colts and move one spot back to the fourth pick, strike a deal with the Raiders and stay in the top 10, or move back even further in the draft and receive a massive haul of future draft picks.
Regardless of whether the Cardinals trade the pick or remain in place, their draft strategy for their first pick will likely remain the same: strengthen the defense.

There is a lack of top-end offensive talent outside of the quarterback position in this draft, which leaves the Cardinals with plenty of options to bolster their starting group on defense.
They may also opt to focus on the defense with their subsequent picks as well, especially if they add some valuable draft capital in a trade.
Here are some of the Cardinals' best options for their 2023 draft class.
Picks: 3, 34, 66, 96, 105, 168, 180, 213
EDGE Will Anderson Jr., Alabama
T
he Cardinals lost outside linebacker Chandler Jones in free agency last year and also lost defensive ends J.J. Watt and Zach Allen through retirement and free agency, respectively, this offseason.

Even before those three losses, the Cardinals needed help getting to the quarterback. Outside linebacker Markus Golden is a productive player, but he can't rush the quarterback all by himself.
Anderson will almost certainly be available for the Cardinals at three and could also be the pick if they trade back to the fourth pick as well.
Anderson is widely viewed as the best non-quarterback in this draft class and he's the type of player that can provide a massive boost to a defense, even in year one.
The Cardinals have a difficult road ahead with whatever version of a rebuild they are embarking on, but adding a potential All-Pro at a valuable position such as Anderson would make the future seem a lot rosier.
CB Christian Gonzalez, Oregon
G
onzalez is really only an option for Arizona following a trade down from the third pick.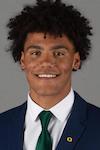 There is no way that Gonzalez will make it to the Cardinals' second pick at 34, he may not even make it to whatever pick the Cardinals do end up possessing after a trade.
He's the No. 1 cornerback on a lot of draft boards and will almost certainly be the first player at the position selected this year.
The Cardinals would be wise to go after Gonzalez, or another top corner such as Joey Porter Jr. or Devon Witherspoon, because their cupboard is incredibly bare at the position.
They lost Byron Murphy in free agency and are now left with Marco Wilson and Rashad Fenton as their top options at the position. Arizona desperately needs an influx of talent at corner.
Gonzalez is the best option but even if it isn't him, expect the Cardinals to address the position early.
EDGE Will McDonald IV, Iowa State
M
cDonald might not even be around when the Cardinals pick at 34 because his intriguing athleticism and explosiveness could entice teams to take a chance on him in the first round.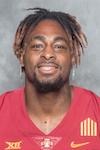 But if he is available, the Cardinals could also take a chance on him.
As mentioned earlier, the Cardinals need help up front, and even if they draft Anderson, it doesn't preclude them from adding another body to rush the passer.
There could be other edge rushers that the Cardinals look at in this range but none offer the upside that McDonald has, and with the Cardinals in need of a high-caliber pass rusher, McDonald fits the bill.
T Matthew Bergeron, Syracuse
T
he Cardinals don't have a glaring need at tackle but they may soon. Kelvin Beachum is increasing in age and declining in play and D.J. Humphries is not the greatest right tackle in the world.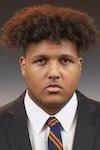 The Cardinals won't address the offensive line too early because they have bigger needs on defense, but leaving day two with a young lineman like Bergeron would be a smart idea.
They tried this a few years ago when they took Josh Jones in the third round but it didn't work out as anticipated. With that being said, the Cardinals need to add some young talent to the offensive line.
Bergeron would be a good fit, whether he ends up starting at tackle or guard, or operating as a backup before taking on a bigger role.
WR A.T. Perry, Wake Forest
L
ast year the Cardinals spent a first-round pick on wide receiver Marquise Brown by trading for him from the Ravens, so it's safe to say they won't take one too early this year.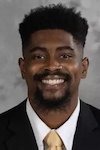 Even with Brown, the Cardinals still have a need at receiver, thanks to A.J. Green's retirement and the possible trade of DeAndre Hopkins.
If they do deal away Hopkins, it would leave the Cardinals with a need to find a receiver to complement Brown.
That's where Perry comes in. He's a bigger-bodied receiver that can win contested catches and runs great routes (sound familiar, Cardinals fans?).
Perry could end up being a steal for the Cardinals and give them a formidable dup at receiver to help out whoever is playing quarterback while Kyler Murray recovers from his torn ACL.
---
—More from Cody Schoeler—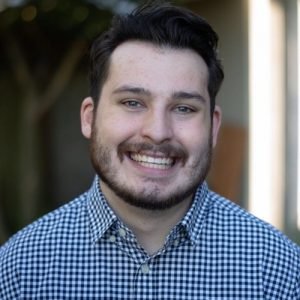 Latest posts by Cody Schoeler
(see all)