Posted on April 20, 2023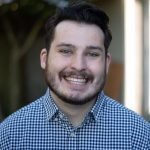 By Cody Schoeler, SuperWest Sports
T
he Chiefs kind of already have everything they need.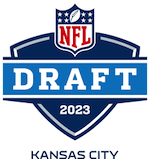 They proved that by winning the Super Bowl last year in what many people expected to be a down year. It was a fantastic 2022 for Kansas City, but the time to bask in the Super Bowl glory has passed.
The Chiefs now need to turn their attention toward 2023, which starts by using the draft to add to the roster.
The Chiefs tend to do a pretty good job of restocking talent through the draft, which is part of why they've been so successful in recent years.
Last year the Chiefs added defensive end George Karlaftis, cornerback Trent McDuffie, wide receiver Skyy Moore, safety Bryan Cook, cornerback Jaylen Watson, and running back Isaiah Pacheco, all of which played key roles in the championship run.
Kansas City doesn't necessarily need to add another stacked draft class, but it wouldn't hurt. Despite winning it all last year, there are still some areas to address on the roster.

With a combination of free-agent departures and aging veterans, the Chiefs will need to hit on at least a couple of picks in this draft.
Luckily, they have a very good reputation for identifying and evaluating talent and should have no problem finding good players in a very talented pool of prospects.
Here are some of the best options for the Chiefs' 2023 draft class.
Picks: 31, 63, 95, 122, 134, 166, 178, 217, 249, 250
WR Jalin Hyatt, Tennessee
T
he Chiefs have lost a lot of talent in the receiver room recently. Tyreek Hill, Byron Pringle, Demarcus Robinson, and JuJu Smith-Schuster have all left in the past few years.
Of course, having an all-time tight end like Travis Kelce helps mitigate the losses at receiver, but restocking the wide receiver group wouldn't be the worst idea.
And since the Chiefs don't have any pressing needs, they can afford to use the 31st overall pick on a receiver like Hyatt.
There are quite a few intriguing receivers in the draft class, but none of them fit with the Chiefs like Hyatt. He was the best deep threat in all of college football last year, which is something that has to excite Patrick Mahomes.
The Chiefs haven't been able to replace Hill's downfield ability yet, and may not ever be able to because Hill is a special player, but if any incoming rookie can torment defenses down the field like Hill it's Hyatt.
DL Calijah Kancey, Pittsburgh
T
he fact that the Chiefs have been as dominant as they have been the past five years is even more impressive when you consider that they've fielded an average defense at best.

It hasn't necessarily held them back but that doesn't mean they can't add some more talent.
Kancey is an interesting prospect because he's undersized but was incredibly productive in college. He's a very disruptive player despite his size, which may be reminiscent of fellow Pitt Panther Aaron Donald.
While Kancey is not Donald, he would be a valuable asset for the Chiefs.
He would benefit from playing next to defensive tackle Chris Jones, who is one of the best defensive players in the game, which would allow the rookie to receive less attention from opposing offensive lines.
The Chiefs consistently have a talented group of defensive linemen rotating throughout the game and Kancey could definitely fit in with that bunch and potentially stand out.
TE Sam LaPorta, Iowa
T
here might not be a better example of the rich getting richer than the Chiefs potentially adding a tight end early in the draft.

They already have Kelce, who is one of the best tight ends of all time. But the Chiefs like to use formations with multiple tight ends, so picking LaPorta would be more than taking a backup.
LaPorta is coming out of an Iowa program that has produced some of the best tight ends in the league such as George Kittle, T.J. Hockenson, and Noah Fant, and may have had the best college career of any of them.
He's a do-it-all player that is not outmatched in any phase of the game.
Having him as a second option could give the Chiefs one of the best tight ends duos in the league, and would make their already lethal two-tight end formations that much better.
CB Darius Rush, South Carolina
T
he Chiefs went secondary-heavy with their 2022 draft class and were actually starting several rookies at those positions by the time the Super Bowl rolled around.

So if the strategy worked last year, why not go back to it in 2023 by selecting Rush?
He's a long and athletic corner that will play best on the outside.
He's also not in the top group of corners in the class so he will almost certainly be available in the second and maybe even the third round for the Chiefs.
It seems like a no-brainer that the Chiefs will add another corner in this year's class, whether it is Rush or another player such as Kyu Blue Kelly or Garrett Williams.
OT Tyler Steen, Alabama
T
he Chiefs lost both of their starting tackles this offseason and while they aren't panicking about it, it isn't the most desirable position to be in.

Kansas City may feel confident enough about its tackle options to refrain from taking one early, but that doesn't rule out the option of grabbing a guy later in the draft.
Steen won't go too late in the draft, but he's a good target around the third round. He was a multi-year starter at Alabama so he will come into the league with a decent amount of experience under his belt.
Steen shouldn't be too overmatched if forced into the starting lineup right away but the most likely scenario is that he operates in a backup role for at least the first season.
---
—More from Cody Schoeler—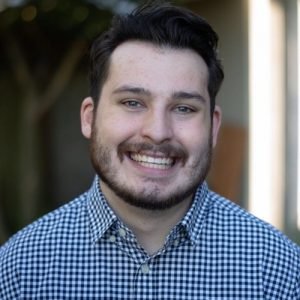 Latest posts by Cody Schoeler
(see all)