Posted on September 22, 2023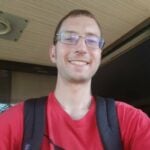 By Nick Bartlett, SuperWest Sports
W
ise is the bettor who consults
Nick's No-Nonsense Betting Tips
 before logging on to his sportsbook.
Last week was a pretty good one for me—and you, if you followed my advice!
I went 9-3 overall, slipping up only on the New Mexico-New Mexico State, Utah State-Air Force, and ASU-Fresno State games.
So where did I go wrong?
New Mexico State has historically been the inferior team, and apparently, I underestimated their development. Air Force has been solid. No excuses on that one.
And as for ASU losing to Fresno State, I thought one of the Sun Devil QBs would catch fire in the desert, but that clearly wasn't the case, either.
Even with those slippery misses, I'm a stellar 30-9 on the season after last week's awesome 10-2 run, along with the previous week's 8-4 debacle, and my first week's perfect 3-0 start.
But enough hindsight. It's time to look ahead to this week's games.
As always, my selections come with incredibly accurate game scores and just enough commentary to keep me from drinking too much Red Bull.
And I'm already on my second can, so let's get on with the picks!
Boise State at San Diego State
Friday, September 22
7:30 pm PT, CBS Sports
I
t's hard for me to figure out why San Diego State's offense hasn't developed recently. And they probably could've competed with OSU if they had a couple more playmakers.
The Aztecs offense ranks 116th in points per game, last season they finished 108th. There may be a new scoreboard in Snapdragon but SDSU doesn't need one.
Combine that with Boise's State start, and you have an angry Buster.
Broncos by seven.
Boise State 27, SDSU 20
Air Force at San Jose State
Friday, September 22
7:30 pm PT, FS1
I
t feels tough previewing a team with a system-based offense, but is Air Force more than that?
The Falcons played marvelous against Utah State, eclipsing over 300 yards on the ground. Their experienced offensive line has proven consistent.
San Jose State has gotta stop the run. The Spartans enter this matchup 106th in the nation in rush yards allowed per game and need to Spart it up.
That description wasn't fearless, the Air Force cadets who defend our country are.
Falcons win.
Air Force 30, SJSU 21
No. 19 Colorado at No. 10 Oregon
Saturday, September 23
12:30 pm PT, ABC
T
his is where reality likely sets in for Colorado. The Buffaloes have beaten some good teams thus far but now they're playing some dawgs.
Deion may have recruited some talented players in the off-season, but Oregon's are better. That "dawgs" reference probably didn't work well in Seattle.
Expect the Ducks to dominate both sides of the line, and for Bo Nix to put himself back into the National spotlight.
The Duck "Wears his Stunna Glasses at Noon."
UO wins easy.
Oregon 41, Colorado 24
No. 22 UCLA at No. 11 Utah
Saturday, September 23
12:30 pm PT, FOX
F
or the purposes of this prediction, I'm going to assume Cam Rising is playing. Kyle Whittingham may be doing his best "Art of War" impression, but it feels like Rising will be out there.
Utah nearly lost to Baylor two weeks ago, and I don't know if Whittingham is comfortable putting the conference opener in the hands of a once third-stringer.
UCLA has quietly been doing its thing. The Bruins have comfortable wins over Coastal Carolina and SDSU, both reputable programs.
Reputable or not, I'm picking the Utes.
It will just be a hell of a lot closer with a backup.
Utah 30, UCLA 17
BYU at Kansas
Saturday, September 23
12:30 pm PT, ESPN
H
mm. BYU-Kansas, eh? Not sure why I put a Canadian accent on that, but it could be fun.
Kansas enters this matchup undefeated with notable victories over Illinois and Nevada. The Jayhawks are led by a dual-headed rushing attack in Devin Neal (303 YDS) and Daniel Hinshaw Jr. (175 YDS).
This could be a trap game for BYU after a fantastic win against Arkansas. But Kedon Slovis has played in big matchups before.
The Cougars have been overlooked in the preseason, and I'm not gonna do it.
Cougs by three.
BYU 23, Kansas 20
Arizona at Stanford
Saturday, September 23
4:00 pm PT, Pac-12
I
n basketball terminology, this is what you call a losers-out game.
It might be Stanford's only chance to get a win before November 18th. Their following six matchups are against ranked opponents.
After the vicious loss against Sacramento State, the Cardinal staff just gotta find a way to instill some hope.
For Arizona, this feels like a game they'd toy around with in the past, but can't afford to now.
Jayden de Laura's pneuma should be enough to spark an Arizona offense that's looked good in the early season.
Cats by 13.
Arizona 37, Stanford 24
Appalachian State at Wyoming
Saturday, September 23
4:00 pm PT, CBS Sports
♪
Home, home, on the range. Where the deer and the antelope play. ♫
Every time I preview Wyoming at home, I feel the need to sing a cowboy song, and it's probably because I'm jealous of their fresh air.
In that air, The Cowboys have already beaten Texas Tech, so Appalachian State better be ready.
But don't get it twisted, the Mountaineers are a solid team that took North Carolina into double overtime on the road. The backwoods of Appalachia can be a scary place, but this is in Laramie.
Wyoming by one.
Wyoming 35, App State 34
No. 14 Oregon State at No. 21 Washington State
Saturday, September 23
4:00 pm PT, FOX
L
et's f*****g go Cougs! (Followed by an aggressive oooooooohhhh out loud).
I am a WSU alum, after all.
This is a big one for Oregon State and a big one for my Cougars. It feels like one of these teams is destined to make a run this season. And it all starts here.
Well, it really starts here for OSU. The Beavers have dispatched a fairly easy schedule of opponents thus far, and WSU should prove to be their first real test.
Washington State may struggle to stop the run but should be able to pressure DJ Uiagalelei on a consistent basis.
Badgers check, Beavers check, checkmate.
Cougs in a brawl.
Washington State 28, Oregon State 27
UNLV at UTEP
Saturday, September 23
6:00 pm PT, ESPN+
U
NLV, UTEP…Deep sighs. But then I remember that the Rebels beat Vanderbilt last week, and my mood perks up.
UNLV's victory could make them a dangerous team going upwards. The performance of freshman quarterback Jayden Maiava places a standard on the position.
When Doug Brumfield returns, he'll probably have to play a bit better to avoid a quarterback controversy.
As of now, Coach Barry Odom is sticking with Brumfield, and I'm sticking with UNLV. The Miners haven't shown much, and outside of them playing at home, I can't BS a reason for them.
Rebels win comfortably close.
UNLV 31, UTEP 17
Cal at No. 8 Washington
Saturday, September 23
7:30 pm PT, ESPN
I
gotta be honest with you guys. I was offered free tickets to this game and I passed, and it was associated with a rich company.
Now, that may have had something to do with the Cougs playing, but it also has to do with me feeling California isn't good. Against most teams, they could hang around, and find a way to lose in the end.
But Washington's offense hasn't done any hanging around this year. The Golden Bears are gonna need explosive plays if they're gonna win this game, and they're not gonna get enough.
Baha Men, let 'em out,
Dawgs by thirteen.
Washington 41, Cal 28
No. 5 USC at ASU
Saturday, September 23
7:30 pm PT, FOX
I mean what do you think is gonna happen? Alright, I'll make an effort.
Arizona State fought hard defensively against Fresno State, but besides that, it was a tough outing. The Sun Devils are going to need to find a way to stop an even better passing attack this week.
Ro Torrence is a pretty good corner, and that sums up the positives about ASU in this matchup. USC will look to jump out early and not mess around in the desert.
The last time the Trojans played in Tempe, they lost. It was also Covid, before Caleb Williams, and the Pac-12 was still a thing.
Trojans are about to whoop that Spark.
SC by a lot.
USC 45, ASU 14
New Mexico State at Hawai'i
Saturday, September 23
9:00 pm PT, Spectrum Sports
I mean why not New Mexico State in Hawai'i?
If the Aggies can find a way to win this matchup, it'll be their second consecutive road victory, including a victory over rival New Mexico.
Diego Pavia has proven a viable dual-threat quarterback, and the Aggies currently boast three players who are close to 200 yards rushing.
For the Rainbow Warriors, this is the type of game they gotta win if they'd like to turn their program around. Signal caller Brayden Schager has thrown for over 1,000 yards but has six interceptions.
I want to pick Hawaii, and I feel they'll play well, but not well enough.
State wins a close one.
New Mexico State 35, Hawai'i 34
---
—More from Nick Bartlett—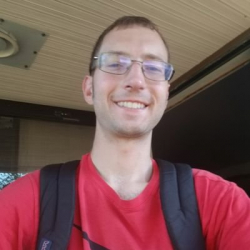 Latest posts by Nick Bartlett
(see all)