Posted on September 8, 2023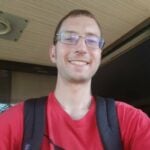 By Nick Bartlett, SuperWest Sports
W
ise is the bettor who consults
Nick's No-Nonsense Betting Tips
 before logging on to his sportsbook.
OK, so I wasn't perfect last week, going 8-4.
Where did I go wrong?
Not to make excuses right off the bat, but who realistically believed the Buffs would upset TCU?
Taking Utah sans Cam rising over Florida was a tough call as well. As for Wyoming beating Texas Tech and Fresno State upsetting Purdue, hats off to the Cowboys and Bulldogs—I underestimated you.
Even with those uncharacteristic failures, I'm still a respectable 11-4 on the season after last week's 3-0 start.
But enough hindsight. It's time to look ahead to Saturday's games.
As always, my selections come with incredibly accurate game scores and just enough commentary to keep me from eating too many pickles and drinking the juice straight from the jar.
And I'm already on my third vinegar-preserved cucumber, so let's get on with the picks!
No. 12 Utah at Baylor
Saturday, September 9
9:00 am PT, ESPN
U
tah is riding high after a comfortable victory to open their season against Florida.
And considering they won the game with their backup—then-walk-on quarterback, Bryson Barnes—they probably should.
However, Florida's early miscues played a big role in the Utes gaining an advantage, which means the Utes could eventually get got.
But not by Baylor. The Bears lost in their opener to Texas State. Yes, you read that right.
Baylor bails in Salt Lake City, Utes cruise.
Utah 38, Baylor 20
Nebraska at No. 22 Colorado
Saturday, September 9
9:00 am PT, FOX
W
hat the duce, Colorado beat TCU?
Coach Prime's team showed out in their opening matchup only to be rewarded with a rivalry. The trick here is to avoid human nature.
If the Buffs take Nebraska lightly they'll quickly find themselves 1-and-1 in the Big 12…Oh, wait, that's next year.
This year, the Cornhuskers suffered a tough opening week loss to Minnesota and are looking to find their grips against Colorado.
Finders keepers, losers weepers.
Buffs by three.
Colorado 27, Nebraska 24
UNLV at No. 2 Michigan
Saturday, September 9
12:30 pm PT, CBS
Y'all really want me to preview this?
I mean, anything's possible.
Schematically, UNLV's probably going to utilize a pass-heavy attack led by quarterback Doug Brumfield…
Ok, I'm just gonna stop right there.
Michigan's gonna win this thing.
Michigan 63, UNLV 7 
Tulsa at No. 8 Washington
Saturday, September 9
2:00 pm PT, Pac-12
M
ichael Penix Jr. has probably already thrown three touchdown passes since I started writing this.
A lot of people are feeling Penix Jr right now. Me too.
His performance last week not only got the Huskies their first win of the season, but his touchdown drive at the beginning of the third quarter also got me on time for my other job, after I had committed to being late.
Tulsa had a solid outing in their opener, but Pine Bluff isn't situated anywhere near Seattle.
UW in a blowout.
Washington 49, Tulsa 10
No. 13 Oregon at Texas Tech
Saturday, September 9
4:00 pm PT, FOX
O
regon should be favored entering this matchup. But Lubbock could be the best college atmosphere in Texas, particularly in a night setting.
For SuperWest Nation, think Pullman in the Lone Star State.
Another fascinating element in this matchup should be how Tyler Shough performs against his old team. He's a solid quarterback and the Red Raiders are a good group.
But the Ducks won't overlook the challenge.
Ducks win "kinda" close.
Oregon 42, Texas Tech 31
UCF at Boise State
Saturday, September 9
4:00 pm PT, FS1
B
oise State should end up being a dominant Group of Five team by season's end, or in this case, by Week Two.
The Broncos ran into a ravenous Washington squad that has a receiving corps unlike any other in the SuperWest.
Central Florida is a formidable foe, but they lost two of their better offensive lineman in the offseason, which could prove troublesome against Boise.
I'd expect Boise to "Blue da dee da ba di" all over the Knights, despite reports of them practicing on a blue field in preparation. (Now where the heck did UCF find one of those in Florida?)
Broncos by ten.
Boise State 30, UCF 20
Arizona at Mississippi State
Saturday, September 9
4:30 pm PT, SEC Network
T
here's something within me that says, "Don't doubt Arizona."
Then I look at some old notes, and I start doubting the Wildcats.
Mississippi State returns a proven quarterback in Will Rodgers and an all-senior offensive line.
Combine that with leftover receivers from the Mike Leach (RIP) era, and it feels like a lot for Arizona.
Dammit, that made sense. Sorry.
State coasts.
Miss State 45, Arizona 27
UCLA at San Diego State
Saturday, September 9
4:30 pm PT, CBS
A
fter UCLA's opening win over Coastal Carolina, Chip Kelly said, "This new [game-clock] rule, it's crazy." He then added, "This game goes fast. Hope you guys are selling a lot of commercials."
Even though the reasoning for the rule feels vague, most fans prefer to have a life outside of football. And four-hour games were starting to feel like the norm.
Unfortunately, according to the NCAA's own study through Week 1, the new rules haven't shortened the games much—only two to four minutes per game, on average—due, in large part, to the extra commercials.
Maybe the Football Powers should listen to ole Chip?
Kelly wins in three hours and 58 minutes.
UCLA 28, SDSU 24
No. 19 Wisconsin at Washington State
Saturday, September 9
4:30 pm, ABC
"You got the Cougs left, how's that even possible?" I say to myself as I near the end of my picks.
I'm a WSU alum.
In terms of football, my heart and soul and just about everything within me want the Cougars to have an exceptional run this year.
Beating Wisconsin at home would give them a real shot at being something, which is better than nothing.
Deep Sigh.
But beating the Badgers two years in a row feels unrealistic. Particularly considering WSU lost their top four receivers in the off-season.
Cheezy by three.
Wisconsin 38, WSU 35
Auburn at Cal
Saturday, September 9
7:30 pm PT, ESPN
I
don't understand why analysts are so high on Cal this year.
It feels like Justin Wilcox is a really good guy, but his program has underachieved since he arrived in Berkeley.
Even with their destruction of North Texas, I find it hard to believe Cal will improve without Chase Garbers, not to mention the loss of J.Michael Sturdivant.
Even if the Golden Bears have improved, Auburn has seen much tougher foes in the SEC.
The Left Coast ain't the best coast here.
Tigers win close.
Auburn 23, Cal 17
Oklahoma State at ASU
Saturday, September 9
7:30 pm PT, FS1
T
he problem with me doing these things is every once in a while I actually
want
to preview a game instead of just giving my incredibly pithy pick.
This is one of those.
Oklahoma State isn't a huge brand, but they have a consistently good program. Luckily for Arizona State, this is the time to play them.
The Cowboys only return two starters on defense and have brought in a new quarterback through the transfer portal.
Go get 'em, Devils, this isn't far-fetched.
Pokes by seven.
Oklahoma State 31, ASU 24
Stanford at No. 6 USC
Saturday, September 9
7:30 pm PT, FOX
R
emember in 2007, when Jim Harbaugh led his upstart Stanford team to a victory over the Trojans?
Me too. It's not gonna happen this year, though.
But I'll make a short case for the Cardinal anyway. If Ashton Daniels catches fire, the combination of E.J. Smith and Benjamin Yurosek could move the ball.
Like that noncommital blanket statement? Me too.
Trojans win big.
USC 42, Stanford 17
---
—More from Nick Bartlett—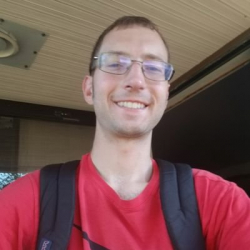 Latest posts by Nick Bartlett
(see all)