Posted on August 31, 2023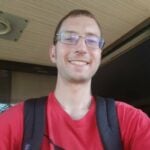 By Nick Bartlett, SuperWest Sports
W
ise is the bettor who consults
Nick's No-Nonsense Betting Tips
 before logging on to his sportsbook.
I may not always be perfect, but if you've followed my advice in the past, you're money ahead.
In fact, I went 3-0 last week!
Each Thursday in this space, I give you my picks for college football games involving teams in the SuperWest.
For those who don't know, that includes the soon-to-be-defunct Pac-12, the hungry Mountain West, and the newly-minted Power 5 Cougars of BYU.
Because there are so many nonconference games in the first three weeks, I'm selecting what I consider to be the top 12 games.
Once they start playing each other, I'll give you my tips on all of them.
On rare occasions, when I blow a pick (or two), I evaluate my mistakes the following week, analyzing where I may have gone wrong.
Of course, I fully expect to be basking in the glory of my success—and you should, too.
As always, my selections come with incredibly accurate game scores and just enough commentary to keep me from drinking too much coffee at my favorite hangout here in the South Shore District of Seattle.
And I'm already on my second cup, so let's get on with the picks!
Florida at No. 14 Utah
Thursday, August 31
5:00 p.m. PT, ESPN
I
f these Twitter blurb things are right, then Cameron Rising is doubtful to play tonight against Florida.
Brant Kuithe is also doubtful, which means Utah's chances are doubtful.
But all the doubtfulness aside, Kyle Whittingham is the most experienced coach in the Pac-12, which means he could be pulling our tail feather.
Even if he's not, the Utes will probably still find a way to compete. But "compete" doesn't necessarily mean "win."
Florida by seven.
Florida 31, Utah 24
Stanford at Hawai'i
Friday, September 1
8:00 p.m. PT, CBS Sports
N
ick, didn't you complain about making Hawaii picks last week? So why are you choosing to preview this game?
Because even though this matchup may feature two basement dwellers, it could prove to be a springboard for either squad.
An opening road win for Stanford should pace the Cardinal off to a 2-1 start.
The Rainbow Warriors exceeded the expectations in Nashville, survived all that country music, and may have found some confidence in a losing effort.
But Tree all day.
Troy Taylor gets a dub.
Stanford 27, Hawai'i 17
Colorado at No. 17 TCU
Saturday, September 2
9:00 a.m. PT, FOX
C
oach Prime thinks it's a good idea to get all flashy and wear sunglasses walking into Texas Christian University, aka, TCU.
This is a bold strategy, considering the Horned Frogs return eight starters on defense and Colorado was one of the worst teams in the country last year.
Yes, I know, most of that team is gone, replaced with much more talented transfers.
But like many other sportswriters across the country, I'm skeptical until I see results on the field.
In terms of the actual game, both teams should be led by elite secondaries.
I really don't know what to expect from their respective offenses, though, given the changes and uncertainties.
Soft beats loud.
Horned frogs by seven.
TCU 28, Colorado 21
Fresno State at Purdue
Saturday, September 2
9:00 a.m. PT, Big Ten Network
A
lright, we've got a nice little matchup here (
mumbles to self, thinking…
).
Purdue enters this contest with a new head coach in Ryan Walters, formerly the DC at Illinois, replacing Jeff Brohm, now at his alma mater, Louisville.
The Boilermakers also lost star quarterback Aidan O'Connell to the NFL.
Fresno State lost just about everyone on offense—most notably, their superhero signal caller, Jake Haener.
The Bulldogs might win this if it were played in The Valley. West Lafayette has been voted one of the safest and healthiest cities in the nation, but to my knowledge, it isn't a valley.
Purdue in a close but ugly one.
Purdue 23, Fresno St 20
Utah State at No. 25 Iowa
Saturday, September 2
9:00 a.m. PT, FS1
O
n paper, this should be a really tough game for the Aggies.
Iowa landed a nice transfer quarterback from Michigan in Cade McNamara, who could provide the Hawkeyes with, well, an offense.
Unfortunately, McNamara missed some practices in August due to an injury but is expected to play.
Even though Iowa's defense was one of the best in the nation last season, their "O" ranked near dead last.
Logic Says the Hawkeyes win this one in a blowout, but Logic is also a rapper.
If McNamara struggles in this game it could stay close. It'll be somewhere in the middle.
Iowa cruises.
Iowa 34, Utah State 17
Boise State at No. 10 Washington
Saturday, September 2
12:30 p.m. PT, ABC
A
hhhh, a regional college football game…what a concept.
This is a tricky way for the Huskies to open their season.
It's never wise to overlook Boise State.
Did I mention that Washington boasts one of the best passing attacks in the nation, spearheaded by future pros Michael Penix Jr., Rome Odunze, and Jalen McMillan?
For the Broncos to have a chance in this matchup, their offensive line will need to hold its own against UW's stout defensive front.
They'll also need some new cornerbacks.
Dawgs by 18.
Washington 42, Boise St 24
Cal at North Texas
Saturday, September 2
1:00 p.m. PT, ESPNU
I
t didn't feel random until I wrote it, but why is Cal going to North Texas?
I mean, the Mean Green are not even the biggest team in the Fort Worth region.
Whatever, it's time for Justin Wilcox to get it done.
Some pundits feel Cal should be better this year with all their returning starters. Of course, the Bears lost their biggest piece in Chase Garbers.
Can TCU transfer Sam Jackson V, who did play at the biggest team in the Fort Worth region last season, fill his shoes?
Really, the breakdown doesn't matter anymore. Lose this one and Wilcox is on the sizzle seat.
No fajitas, Cal by three.
Cal 27, North Texas 24
Nevada at No. 6 USC
Saturday, September 2
3:30 p.m. PT, Pac-12
T
he road trip from Reno to Los Angeles sounds about as exciting as this football game.
No real analysis is required here. The Wolf Pack went 2-10 last year and they're playing No. 6 USC in the Coliseum.
Enough said.
The Trojans destroyed San Jose State last week, and Caleb Williams and Company are primed to desecrate any Mountain West foe that gets in their way.
Trojans by 28.
USC 49, Nevada 21
Washington State at Colorado State
Saturday, September 2
4:00 p.m. PT, CBS Sports
I
t's not that Washington State is particularly good, it's that Colorado State is particularly bad.
The Rams had the third-worst scoring offense in the nation last year. And they didn't add any real game-breakers in the offseason.
Making matters worse, Washington State fields arguably one of the nation's best edge-rushing combinations in Brennan Jackson and Ron Stone Jr.
The Cougs are also likely to be mad about the prospect of being sent to the Mountain West.
Good luck CSU, WSU wins.
WSU 42, CSU 21
Texas Tech at Wyoming
Saturday, September 2
4:30 p.m. PT, CBS
"I
want to be a Cowboy baby, with the top let back and the sunshine shinin. Cowboy baby, West Coast chillin…"
My man, Kid Rock.
I literally chose this preview just so I could sing that line, but I'll stop now. Maybe.
Texas Tech enters this matchup with an offense that ranked second in the Big 12 last season, averaging 461.4 yards per game.
Tech quarterback Tyler Shough began his college career with the Ducks, whom the Red Raiders host the following week.
They can't afford to look past this potential trap game in Laramie.
Wyoming's solid, but the schedule makers didn't do them one.
Raiders by 10.
Texas Tech 31. Wyoming 21
Coastal Carolina at UCLA
Saturday, September 2
7:30 p.m. PT, ESPN
I
f it wasn't for South Alabama nearly beating UCLA in The Rose Bowl a year ago, this would probably be my upset soup.
The Chanticleers enter this matchup with a good offense that should limit mistakes against the Bruins.
And while their pace will likely work against most Sun Belt foes, Coastal Carolina probably needs to get explosive plays to beat UCLA.
I know I said I wouldn't sing again, but Dr. Dre may have said it best when he was talking 'bout that "Xxplosive, west coast sh!t."
Bruins win.
UCLA 38, Coastal Carolina 20
No. 18 Oregon State at San Jose State
Sunday, September 3
12:30 p.m. PT, CBS
A
lot of people may have Oregon State on the upset blimp this week, and perhaps rightly so.
San Jose State is led by a dynamic sixth-year senior dual-threat quarterback Chevan Cordeiro.
Complementing Cordeiro are four returning offensive linemen.
Here's the problem, though: The other side of the ball.
The Spartans lost three of their top tacklers from last season and gave up 502 yards to the Trojans last week.
They should have their hands full against a dominant Beaver offensive line.
Beavs by 13.
OSU 30, SJSU 17
---
—More from Nick Bartlett—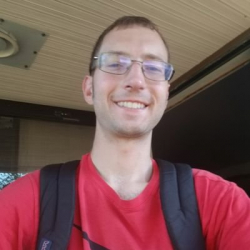 Latest posts by Nick Bartlett
(see all)