Posted on September 15, 2023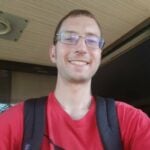 By Nick Bartlett, SuperWest Sports
W
ise is the bettor who consults
Nick's No-Nonsense Betting Tips
 before logging on to his sportsbook.
Last week was a good one for me—and you, if you followed my advice! I went 10-2 overall, slipping up only on the WSU-Wisconsin and Boise State-UCF games.
So where did I go wrong?
As a Wazzu alum, I'm embarrassed to admit that I didn't have enough faith in my alma mater. In all honesty, I expected them to "Coug it." But hey, my Cougars came through! I'll take it.
As for the Broncos, Boise State hadn't started a season 0-2 since 2005. BSU has been so reliable over the past 20 years or so, I felt certain they would bounce back. Could Andy Avalos be in trouble?
Even with those understandable misses, I'm a stellar 21-6 on the season after last week's 8-4 debacle and my previous week's perfect 3-0 start.
But enough hindsight. It's time to look ahead to this week's games.
As always, my selections come with incredibly accurate game scores and just enough commentary to keep me from eating too many Chicken Nuggets.
And I'm already on my second bag, so let's get on with the picks!
Utah State at Air Force
Friday, September 15
5:00 pm PT, CBS Sports
I
got a handful of Chicken Nuggets in my back pocket. Sorry, I heard that in a rap song once.
Utah State enters this matchup after an impressive outing against Iowa. Air Force counters with a dub against Sam Houston State.
What we have here is a good Friday night duel. The Falcons are fire at what they do and it's always interesting to see if teams can stop them.
Utah State can.
Aggies by 3.
Utah State 16, Air Force 13
North Dakota at Boise State
Saturday, September 16
9:00 am PT, FS1
T
his could be Boise State's biggest game of the decade.
The Broncos are off to a 0-2 start, and 0-3 could prove to be an unerasable mark on the national landscape.
Boise's played real opponents, but the loss to UCF felt unexpected.
North Dakota is a perennial National Championship team…Oh wait, that's North Dakota State.
The Broncos still have a lot to play for this year, maybe even a Mountain West championship, but it needs to start this week.
Does Albertsons still hand out free cookies?
Boise feasts.
Boise State 38, North Dakota 14
SDSU at No. 16 Oregon State
Saturday, September 16
12:30 pm PT, FS1
O
h, how San Diego State's fortunes have shifted.
Two months ago they were the hot transfer student, now well, they're somewhere.
The Aztecs are still solid and could ball out, but they'll either need to beat Boise State or Oregon State to gain national relevance. They host the Broncos next week.
Bouncing back to Corvallis, The Beavers opened the season on a tear, dominating their first two outings. But SDSU's tricky. Here we have the hot girl who got denied, versus the girl who got cheated on.
Cheaters never win, but OSU does.
Beavs win comfortably-close.
Oregon State 30, SDSU 17
No. 8 Washington at Michigan State
Saturday, September 16
2:00 pm PT, Peacock
P
rior to Michigan State's 2022 matchup against Washington, they could be considered an elite team.
A year later, to be an elite team, they need to beat the Huskies.
The Spartans enter this matchup 2-0 but haven't faced a formidable foe. They're led by quarterback Noah Kim who's thrown for 571 yards and five touchdowns in the early season.
UW's signal caller doesn't need an introduction.
Dawgs bark.
Washington 35, Michigan State 21
San Jose State at Toledo
Saturday, September 16
4:00 pm PT, ESPN+
A
rgh, I chose Toledo?
The only thing I know about the Rockets is I had a vicious ground game with them in NCAA Football 14.
Turns out they're pretty good. The defending MAC Champions opened their season nearly upsetting Illinois followed by a desecration of Texas Southern.
They're led by signal caller Dequan Finn. For San Jose State, this is the tape measure.
Expect Chevan Cordeiro to show out and Toledo to win.
Toledo 42, SJSU 31
Vanderbilt at UNLV
Saturday, September 16
4:00 pm PT, CBS Sports
A
lright, this is kinda fun.
UNLV enters this matchup having played one grade "A" opponent, and for political correctness, a crappy one.
Vanderbilt's off to a 2-1 start including a seven-point victory over Hawaii. This game feels like a must-win for the Rebels in terms of respect, but not importance.
Any time a Mountain West team can beat a squad from the SEC it feels good. And it's gonna happen.
Rebels by one.
UNLV 24, Vanderbilt 23
New Mexico State at New Mexico
Saturday, September 16
5:00 pm PT, Mountain West Network
T
here's something about small-town rivalries that resonates with me.
I know this game won't be a Cheetos stain on the national radar, but it's still big in New Mexico. Which means it's important to me.
The Lobos enter this matchup with a 1-1 record led by running back Jacory Croskey-Merritt. New Mexico State is led by Diego Pavia, who's thrown for over 700 yards in the first three contests.
But this is the home of the Nexus Smokehouse.
Lobos trump Aggies.
New Mexico 27, New Mexico State 24
Hawai'i at No. 13 Oregon
Saturday, September 16
5:00 pm PT, Pac-12
W
hatever happened to Hawaii football?
The Rainbow Warriors have randomly been my favorite team forever, minus the Cougs. There's a lot of talent, pride, and culture linked to Hawaiian football.
The islands will always hold talent, but a lot of the homegrown players have left for the mainland.
That's where Oregon is.
Ducks win by a lot.
Oregon 55, Hawai'i 3
Wyoming at No. 4 Texas
Saturday, September 16
5:00 pm PT, Longhorns Network
I
his is a game where Wyoming can try everything. No one expects the Cowboys to win, or even compete. But they're a pretty solid team.
Texas holds the edge on just about every position on the depth chart but so did Oklahoma when Boise State upset them in the Fiesta Bowl.
Wyoming needs to jump on Texas early while they're still wiping the Alabama leftovers off their face.
The Cowboys should be able to hang around for a bit, but winning any football game in Texas ain't easy.
Hook 'em Horns.
Texas 41, Wyoming 20
Colorado State at No. 18 Colorado
Saturday, September 16
7:00 pm PT, ESPN
I
t's crazy to think that a rivalry matchup is Colorado's least important nonconference game, but it is.
The Buffs have frontiered onto the scene the past two weeks and will look to avoid a slip-down against Colorado State.
Luckily for CU, the Rams have one of the worst offenses in the nation and likely will struggle against an improved Buffs defense. Add to that Jay Novell's recent insults aimed at Coach Prime, and it's all but over.
CSU had two weeks to prepare, but Deion's been "heem" forever.
CU wins easy.
Colorado 38, CSU 14
Fresno State at Arizona State
Saturday, September 16
7:30 pm PT, FS1
T
his is what you'd call a contender fight. No one was sure what to expect out of Arizona State this year, but they held their own against Mike Gundy's squad.
Fresno State excelled early, but a win against a third solid opponent would deserve respect. The Bulldogs have already knocked off Purdue, and almost as impressive, Eastern Washington.
This game should come down to the quarterbacks, and even though Mikey Keene's proven impressive, Jaden Rashada is the future.
ASU squeaks by.
Arizona State 28, Fresno St 27
UTEP at Arizona
Saturday, September 16
8:00 pm PT, Pac-12
I
rizona may have lost last week but they played phenomenally.
Mississippi State boasts a senior-laden offense line, and the Wildcats still fought back. If not for all the turnovers, the outcome could have been far different. The performance is indicative of a team with heart.
UTEP is alright, but they don't have the goods. Especially with former receiver Jacob Cowing now at Arizona.
As Kevin Hart would say, "The Miners gonna learn today."
Cats cruise.
Arizona 42, UTEP 21
---
—More from Nick Bartlett—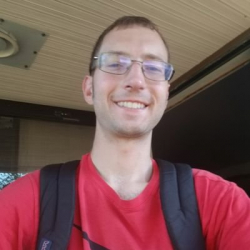 Latest posts by Nick Bartlett
(see all)