Posted on April 3, 2020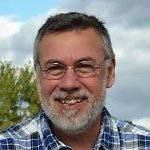 By Mik Dietlin, SuperWest Sports
n February 11th, 2020 AD, I had a dream. Any respectable therapist, psychoanalyst, or hair stylist would call it a nightmare. I felt restless the whole day about, at the time, the latest Trojan football hires, Sean Snyder and Todd Orlando. 
That night I eventually drifted off to sleep while weighing their positive attributes against the past decade of USC coaching futility.
In the dream I found myself in the city of Troy, around 1150 BC (historians remain unclear when I was actually there). I was fully entrenched in the local culture; a tax-paying resident and devoted Trojan. 
Our nine-year battle with the Greek invaders was looking promising. Greek ships had retreated back to Athens. A general sense that the war had been won permeated the region.
"Fight On!" was uttered within the city walls by most every man, woman, and child. Peace in Trojanland seemed close at hand.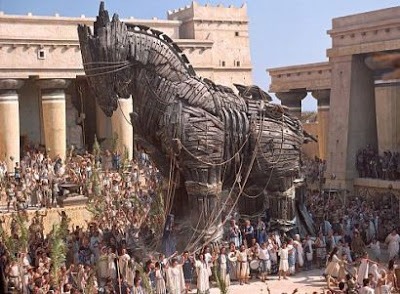 Then a huge Trojan Horse appeared outside the city gates with the inscription, "The Greeks dedicate this thanks-offering to Athena for their return home." 
As a magistrate in charge of determining whether strange gigantic objects near the city represent a danger to Troy, I ruled this was an awfully nice gesture by the Greeks meant to appease Athena, the Goddess of War.
I ordered the horse be rolled in. Night came. The hatch underneath the hollowed horse opened, and the entire barbaric Oregon football team emptied onto sacred Trojan soil! 
These four and five-star soldiers were protected by something never seen before in the ancient world; fluorescent-green body armor.
The retreating Greek ships had since made an abrupt u-turn to assist in finishing us off. I then witnessed a duplication of the devastating 2019 Coliseum game against these same barbarians.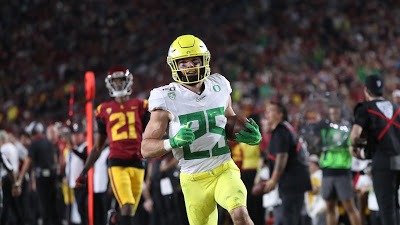 This description refers to the war, but eerily recounts the game as well:

"Blood ran in torrents, drenched was all the Earth,
As Trojans and their alien helpers died.
Here were men lying quelled by bitter death
All up and down the city in their blood."
We fought hard and bravely for 60 minutes, but not on to victory, despite being disorganized and leaderless. The Oregon reign had begun.
I woke in a pool of sweat.
The early morning daylight brought a measure of repose to my exploding nerves. I made coffee and breakfast, trying to shake the fact that I led the Trojan faithful to their doom. 
What an idiot.
I checked the internet hoping for some good news. 


And I may have found it. USC just hired the defensive backs coach and Pac-12 Recruiter of the Year Donte Williams away from those Oregon Barbarians!
For the first time in a long, long time, I felt the Trojans fighting back.
But to be somewhat objective about anything, you must dig deep. Let's recap the off-season hires since January, 2019, to see how well this fight has gone.
The latest and last addition to the revamped coaching staff is Vic So'oto, a 32 year old rising defensive line coach who has spent the last three years at Virginia. I have seen a lot of UVA football games since moving to the Charlottesville area in 1999, adopting them as my second team. 

So'oto is young and relatively inexperienced. That could be his only downside, however. One thing I can validate about the Cavs since head coach Bronco Mendenhall made him defensive line coach three years ago, is So'oto has taught his unit how to blow up plays before they start. 
The stats bear this out. With his valuable help, UVA's defense has been among the national leaders the past couple of seasons in various categories, such as passing efficiency defense, total passing yards allowed, team defense, passing defense, and total sacks. 
A highly energetic and motivated recruiter, So'oto's addition to the staff has to be viewed as nothing but positive.
No doubt Graham Harrell has improved the Trojan offense. It could even be better in 2020 if he can teach these kids how to convert on third-and-one running the ball. The offense's remarkable inability to move the chains on short yardage plays is appalling. 
Every time they fail I flash back to LenDale White against Texas. In all honesty though, I can flash back to that fourth-and-two play any time of day. To fully reach its potential, the offense needs to run the ball with far more authority than it has.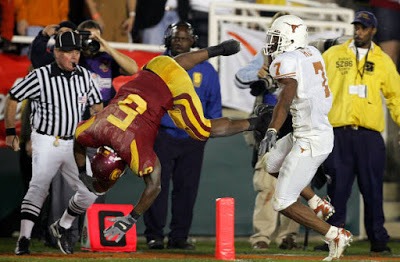 Todd Orlando joins the group as a no-nonsense DC, which makes you wonder why he would willingly place himself knee-deep in an amusement park loaded with nonsense. 
Does he have a few screws loose? 
Odds are he's one of these alpha-coaches who think they can always fix recalcitrant behavior. True, for a time at every school he's worked, he's displayed a talent for fixing. Later, he discovers he can't fix much and moves on, or is told he must move on. This criticism will become null and void once he sustains success in one job for several years.
Special team's coach Sean Snyder appears to be the best hire yet, certainly the most solid. His production at Kansas State never wavered year after year, and his units had some brilliant seasons. 


You simply cannot learn how to coach from a better teacher than Hall of Fame legend Bill Snyder, who just so happens to be Sean's father. Snyder is a major upgrade to the Trojan's abysmal special teams, a unit resembling Lucy van Pelt and Charlie Brown for much of John Baxter's tenure.
But Donte Williams' return home is the most intriguing. 
Not only is he a dynamic recruiter, rated No. 7 nationally and best in the Pac-12 in 2019, but he can also develop talent. Oregon cornerback Thomas Graham Jr., a Los Angeles native, garnished Second-Team all Pac-12 honors last year, and is poised for First-Team recognition in 2020.
Williams has a direct pipeline to Los Angeles area high schools. His addition is already paying dividends after just a few days of work at his new job. Southern California athlete Anthony Beavers out of Narbonne high school has already decommited from Oregon, which means he's taking a much more serious look at the Trojans.
In my previous column, I decided not to mention USC's head coach by name, alluding to him as the cat with nine lives, or "The Cat" for short. That still holds until he's no longer the coach, or reaches the College Football Playoff.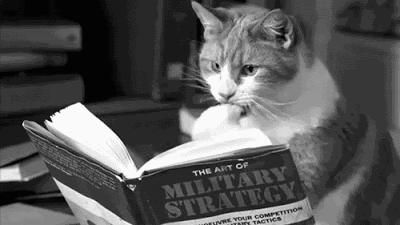 Sorry, there's no middle ground anymore. 
The biggest question this new staff has to answer is, can they somehow overcome The Cat's deficiencies? Even if this season is a success by USC standards, the continual revolving door of assistant coaches is not a sustainable model for true growth. The Cat will have to be fired at some point. 
Maybe one of these assistants will step up and establish a new order, one embracing the past with a commanding running attack, because contrary to what we have seen lately, you still need one to win the Big One.
I believe The Cat has assembled by far the best staff since the Carroll years. A few weeks ago I laughed at the thought the Trojans belonged on the same field with Roll Tide. Suddenly, Alabama doesn't seem as mean and nasty as they once did.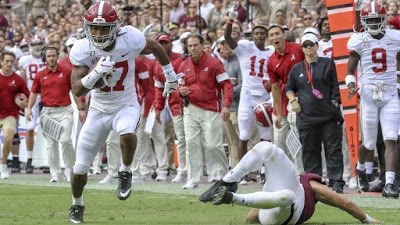 From this point to September, The Cat and his staff must approach Alabama like they're playing for the National Championship. It's still far too early to froth at the mouth, but I feel like it. I expect USC to put up a good fight in Arlington. Maybe even (gulp!) make it close.
So, Cardinal and Gold, let's see you crack a smile. Step back from that open window and stop shouting, "I'm as mad as hell, and I'm not going to take this anymore!" Read The Iliad and the The Odyssey, and be grateful it's only myth, or someone's twisted dream. Wear your colors again. 

Stop and smell the Roses.
---
—More from Mik Dietlin—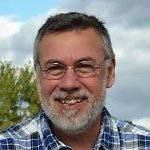 Latest posts by Mik Dietlin
(see all)