Posted on January 30, 2020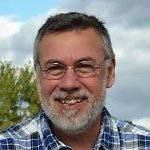 By Mik Dietlin, SuperWest Sports
I'm no hippie, but I love psychedelic space rock. And Eugene, Oregon. Home of Alton Baker Park, Spencer Butte, quaint anarchism, and the Willamette River, snaking through town, not far from Valley wineries, adorned in a beautiful English countryside setting, overflowing with world-class Pinot Noir.
And trees. Billions and billions of green trees.
It smells like Christmas after every hard rain.
They call the homeless there "unsheltered." No word plucked from the dictionary can lessen the misery of life on the streets, but it's usage is a reminder that one's unfortunate circumstance can be merely a temporary setback. 
Eugene affords unique opportunities for success, and they begin with the spirit of education characteristic of an innovative college town. 
Continual reinvention is always possible in TrackTown, USA. Historic Hayward Field, where the football team once played, before Autzen sprung up in 1967, is undergoing an incredible renovation for the World Championships in 2021. An ultra-modern marvel, it'll look nothing like the former treasure that local long-distance hero Steve Prefontaine once scorched on a regular basis.
Speaking of track, I once ran at Hayward. 
I was the only one in the stadium that morning. I've never been so happy running in my life. So happy, in fact, I saw the Ghost of Prefontaine up ahead as I neared the end of my run. His spirit instantly took hold of me. I put every ounce of effort into maximizing my performance. 
My arms pumped furiously as I tried to forget the pain I had willingly subjected myself to. My quest was to emulate what Pre did to opponents by chasing him down and cruising to a big victory. 
And I would have caught that ghost had I not pulled a hamstring passing the East Grandstand heading for the final turn. 

Despite its alternate moniker, "BongTown, USA," Eugene exudes an unmistakable intelligence the longer you're there. Oregon head football coach Mario Cristobal acknowledged this during his introductory press conference in 2017, when he laid out his future plans.
"This institution is second to none in terms of academics. Our academic center and the people there are incredible. It's like, I mean I walk in there and I feel smarter right away. You walk in and increase your IQ by 20 points."
All hyperbole aside, the place didn't magically endow Cristobal with intergalactic wisdom the moment his plane landed three years ago. He was smart before then. He also possessed a strong inner drive prior to that as well, having been named 247Sports National Recruiter of the Year in 2015 as Alabama's offensive line coach.
Intelligence is less about what you know, and more about how to implement what you know to meet aspirations. What separates Cristobal from most other coaches is his uncanny understanding of this. He understands that intelligence is adaptation. 
It's the movement driving evolution, a continual march toward perfection. Any coach can have a plan. Any plan can be a success or failure, quite often due to accidental or unintended circumstances. Vision by itself is useless without intelligent drive.
"The moment hasn't stopped," Cristobal said during that same press conference, full of emotion and authority. "It's only going to get stronger. Our efforts in recruiting have been incredible. And they're not going to cease. They're only going to get stronger."
And they have. In part because of the narrative Cristobal can tell: He won two
national championships as a player at Miami and two more as an assistant at Alabama, where he coached an Outland Trophy winner in Alex Mirabal. He added another Outland winner last season in Oregon's Penei Sewell.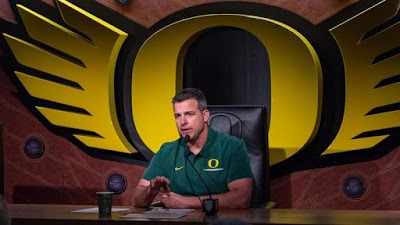 Cristobal talks about his recruits on signing day. | UO Athletics
When you combine adaptive intelligence with hard work and that kind of success, you have a pretty good sense of what it takes to get there.
"This is a three-pronged deal, right? That's talent acquisition, player development, and personnel use. You can't have three good classes and one bad one. You can't have, 'But we hit on offensive line but we didn't get wide receiver.' You have to hit on all cylinders every single year, not only to attain greatness and championship levels, but to sustain it."
The foundation for his vision, emphasized early in his job-acceptance speech, is based on "A tremendous amount of investment in the offensive and defensive lines." 
Of course, every coach is aware of this, but how many mention it within the first five minutes of their introductory press conference?
It's what Cristobal lives and breathes. It's his personal tweak of coaching reinvention, a tradition that began in the mid 1990's.
The late Dave Frohnmayer began his tenure as president of the University of Oregon in 1994. Four years prior, State voters passed Ballet Measure 5, cutting property tax revenues vital to the funding of Oregon schools. 
Educators statewide were suddenly thrust into competing for dollars from the same general fund. Looking directly at a decaying campus infrastructure, Frohnmayer made the decision to enlist corporate aid to improve not only the integrity of his buildings, but also the University as a whole.
In 1995, when the Ducks finally made it to the Rose Bowl for the first time in 37 years, longtime head coach Rich Brooks left for the NFL, and then-
offensive coordinator Mike Bellotti was promoted to  head coach.
Frohnmayer, ever the innovator, realized that football could be used to reinvent the University and the entire community in which it thrived. 
Enter Phil Knight. 
Money from the Nike founder, an alum and distance runner at the University of Oregon, 
poured in. First in line was the renovation of the library to the tune of $27 million. 
Then Knight met with Bellotti and asked what he could do for the football program. 
Bellotti convinced him an indoor practice facility was paramount in helping guide more recruits to Oregon. Knight gave half of the $16 million to construct it.
The Ducks moved up in the world, and business appeared to be booming for Knight and Nike. But when light was shed on the terrible conditions in which overseas laborers worked, it touched a nerve, setting off large-scale student protests not seen since the Vietnam war.
Frohnmayer had to find a way to appease local and national communities who were outraged by these sweatshop activities, while also maintaining a working rapport with Knight, viewed by many as a savior for his contributions to the University. 
So Frohnmayer sat in the middle. 
For a few years, it created tremendous friction between the UO president and the athletic shoe mogul, but they kept their relationship cordial and secure enough to reach a compromise: Nike improved worker conditions, however slightly; Frohnmayer deftly backed out of a labor agreement squeezing Knight's ability to work free of tight regulations. 
The future was wide open, much like the holes that Oregon running back CJ Verdell exploded through against Utah's defense in the 2019 Pac-12 championship game.
Interstellar Overdrive
In 2009, Chip Kelly became the new Duck head coach after serving as offensive coordinator for two years under Mike Bellotti. 
Bellotti had scoured the country for an innovator to run his spread offense. At the time, he may or may not have sensed that he would be hiring a potential heir to the football factory Oregon. I
It certainly didn't seem that way when he nicked an obscure assistant from New Hampshire. 
In any case, when the time came for Bellotti to step away, the transfer of power to Kelly resembled the transition between U.S. presidents—smooth and full of hope and confidence for the future.
The Kelly Era has been well documented. His offensive genius instilled a unique approach to how Oregon would go about its business, without forgetting the wisdom of Bellotti, arguably the greatest football coach in Oregon's history. 
The prominent characteristic was to be more speed. Tempo was Priority One. Their goal was to run a zillion offensive plays a game.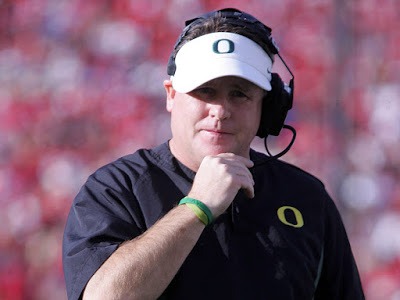 "When practice starts, until practice ends, we practice as hard as we can," Kelly said at the time. "Whenever we practice, we practice fast, and we finish everything." 
(Insert your own Allen Iverson joke here.)
With the help of a multitude of cosmic, mind-blowing uniform combinations, Kelly turned Oregon football into a national power. The 2010 team was the first Duck team ever to play for the national championship, and it came within a fluke play of winning. 
The future had arrived. 
Some were afraid of the future, hiding their eyes in fear. Some didn't understand it, but couldn't look away, like watching a crying child who's just seen the top of their ice cream cone go splat on the sidewalk. Still others, furious folks mostly, wished they could send this Rocket on a trip to outer space, from which it would never return.
Kelly's hand-picked successor, Mark Helfrich, a young, bright offensive mind born down the road in the coastal town of Coos Bay, Oregon, absorbed Kelly's principals, winning his praise. Still, when Kelly jumped to the NFL, everyone wondered if the Rocket would have to make a crash landing. 

It didn't . . . at least, not at first. 
Helfrich took the Ducks to the first-ever CFP playoff game, and trounced an over-matched, overconfident, and frankly, pathetic Florida State team that just happened to be the undefeated defending national champion. 
But everything and everyone at some point loses speed. The Rocket had to return to Earth. After a 4-8 season, the hierarchy at Oregon knew a swift change had to be made. 
Helfrich was fired, and Willie Taggart, an up-and-coming young coach from USF, was hired. 
Taggart's initial 7-6 season was certainly an improvement, but his first recruiting class was jaw-dropping. The hierarchy believed the Rocket was back to functioning the way it should. But much to the ire of his supporters, Taggart got an offer from that same pathetic Florida State team the Ducks had demolished—one he couldn't refuse. 
When Taggart left Oregon for his "dream job," he unwittingly paved the way for Cristobal. Two years later, Duck fans still can't believe their incredible luck.
West of the Rockies, Oregon's football program is in a class by itself. Soon, its celestial radiation will incinerate all foes west of the Mississippi. Who knows what will happen after that. 
The Ducks have become the juggernaut of the Conference. Utah thought they were going to change that, but they were flattened by a stampede of webbed feet (Okay. I'll stop ragging on the Utes now). Like all other Pac-12 teams, they still have a bit of work to do. 
For nearly a century, the University of Oregon had very little tradition in sports, and even less of an identity, so they created it with money from Knight, and some other key donors. Who can blame them? Any other school would do the same, given the chance.
Money is the engine of innovation. The future soaked up Eugene and spit it out for a bedazzled nation to see. Of course, progress brings its own set of challenges. Expectations rise. Jealousy abounds. Unfounded accusations whirl. 
How quickly you adjust, and with what amount of drive, determines the quality of intelligence toward the path to greatness.
Let's hear from Cristobal, Oregon football's latest Rocket Commander, about his vision once again: 
"The foot is on the gas . . . the whole way. No brakes. We've gotta go."
---
—More from Mik Dietlin—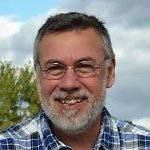 Latest posts by Mik Dietlin
(see all)