Posted on November 3, 2020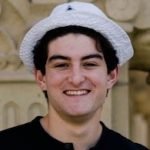 By Daniel Martinez-Krams of Dash Sports TV for SuperWest Sports
For the first time since watching Cal fans, then Notre Dame fans, celebrate on the field at Stanford Stadium, the Cardinal will get a chance to rewrite the narrative about the program.
Players have taken to calling it a new era. Coaches have revisited the playbook.
With all that offseason turmoil, there are a lot of questions. Here are the ones I think will be answered on Saturday.
What does "Davis Mills, starting quarterback" look like?

Simply put, we have no idea where Stanford will end up this season. My co-host on Cardinal Dash, King Jemison, sees Stanford as a 3-3 team heading into the week seven crossover.
More optimistically, I am envisioning a 5-1 turnaround season. Either way, and almost unanimously among Cardinal faithful, the hope seems to rely on the right arm of Davis Mills. 
Nevertheless, Mills has never been the guy. He started six games last season, but it was always because K.J. Costello was unavailable. He never had the preseason attention. He has never been captain. Do I think he will handle everything with the utmost poise? Absolutely. 
Is Stanford's defense up for the challenge?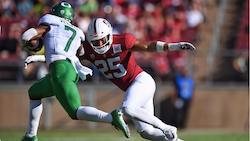 With defense down and scoring up, Mills' performances can go a long way toward Stanford winning ball games. Still, no one thinks that Stanford can outscore opponents the entire season. It is too far outside of the Stanford mentality to not play sound defense.
What Stanford is able to do on Saturday against Oregon's physical offense will tell a lot. Stanford needs to prove it can tackle, first and foremost. The defense also needs to show it can get pressure on Oregon's quarterback.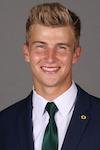 If it is Tyler Shough, then the defense needs to rattle the redshirt sophomore who has taken just 61 snaps. If it is Anthony Brown, the defense needs to show the weaknesses in his knowledge of the offense.
My co-host King Jemison has pointed to Curtis Robinson to lead the charge and I see Thomas Booker as the key to the defense. Who steps up around them may determine how far Stanford can go.
Can Stanford recover its brand?

The chances Stanford beats Oregon on national television Saturday are low. Still, Stanford is on national television. David Shaw said he does not expect the 2021 recruiting class ranked 11th in the conference to grow much beyond the 12 current commits. Playing winning football would go a long way towards getting the first four or five stars to commit to the class. 

While winning is important, it also matters how Stanford wins. On Cardinal Dash, we have talked about Stanford being at a crossroads. In the ten years from 2009-2017, Stanford had a Top 10 rushing season in program history nine times. In the past two seasons, Stanford has set passing records.
Saturday should tell us what Stanford might look like in 2020. 
How do Stanford athletes choose to use their platform?

This column is being published on election day, but we all know that this day does not mark the end of activism efforts. Stanford's players have been engaged in voter registration efforts, have spoken on Pac-12 round tables, and have formed the CardinalBLCK group to advocate on campus.
Stanford will be on a national stage and have the opportunity to take advantage and share a message. On Saturday, we will see if they do. 
Is Stanford a contender?

At the end of the day, I think Saturday will go a long way towards showing if Stanford's preseason title aspirations are ridiculous or borderline ridiculous. Costello returned to Stanford last year to win a Pac-12 championship and a Rose Bowl. The team went 4-8.
Stanford always has lofty goals, as they should, but Saturday will prove if this year's iterations of goals are realistic. A strong showing, even if it is not a win against a national top 15 team, will go a long way. 
You can watch Martinez-Krams' related Cardinal Dash Sports Talk Show on Dash Sports TV, and read his other sports articles at the Stanford Daily.

---
—More from Daniel Martinez-Krams—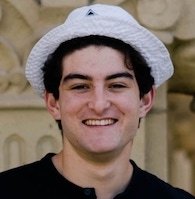 Latest posts by Daniel Martinez-Krams
(see all)