Posted on November 17, 2020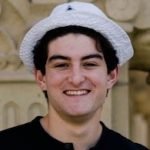 By Daniel Martinez-Krams of Dash Sports TV for SuperWest Sports
If you are a Stanford fan, and you are not currently panicking, do not panic because of the first two weeks. If you were already panicking, feel free to continue. These first two games have not done anything to allay your fears.
Basically, if you were worried coming in, then what you have seen from Stanford has been abysmal and your complaints have been aired on national television two weeks straight. You were probably concerned about a defense that could not stop mobile quarterbacks.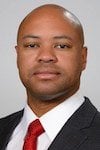 Dorian Thomspon-Robinson, Chase Garbers and many others embarrassed Stanford last year and Tyler Shough and Sam Noyer have done the same this year.
"It's an issue" was David Shaw's response after the game.
You were probably questioning Stanford's defensive recruiting, or at least its depth. The secondary has been gashed for big plays by athletic receivers, and while no one can plan for injuries, Stanford has already been hit hard at linebacker for the second straight year. 
You were definitely complaining each time Stanford was flagged for a delay of game or called a timeout to avoid a delay of game. Each time Shaw held onto his timeout you were certain that Stanford would go to the half with an extra timeout. Each time that the timeout was taken you were sure that it could have been in use for a two minute drill.
At this point, accepting clock management mishaps comes with cheering for Stanford.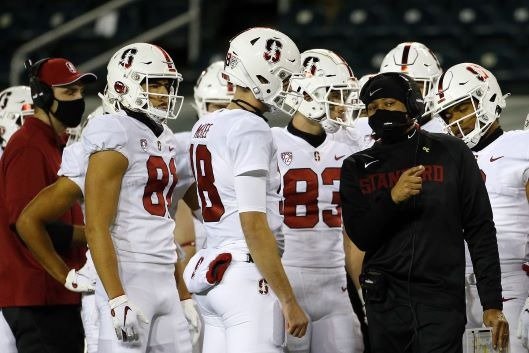 You may have questioned Shaw's play calling. This one is tricky for me because Stanford clearly won for a long time with Shaw in the same position he is in now, making the same decisions he is now. He has always been conservative. He has always loved the end zone fade. For much of that time, Stanford was a perennial contender in the Conference. 

As with many of the other complaints about coaching, it is difficult to justify because there is so much continuity. Other members of the media have asked, sarcastically, if coaches have forgotten how to coach. That line of thinking does not make much sense.
What does ring true is that coaches, specifically Shaw, have failed to adapt to a changing game. I don't just mean throwing more, either. Stanford in 2018 and 2019 had the 4th- and 11th-most passing yards in program history. It is about how decisions are being made. 

Lost in the mayhem of the Oregon game were two critical fourth down decisions. When asked after the game about his choice to go for one in the first quarter and to punt in the second quarter, Shaw responded:
"I don't have a chart or anything. I don't have any statistical measurements. For me it's about how we're playing. If we're playing well, and we feel like we can get it, and we've got a couple of good plays in mind, then we'll do it."
In 2020, at a place like Stanford—where the most common major is Computer Science—the lack of analytics is bewildering.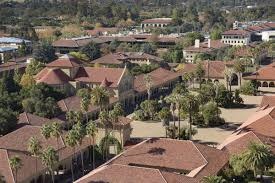 This season was always going to be weird. For someone who does buy into statistics, the random variation in a seven-game season is absurd, even compared to the typical 12. Everything is statistical noise.
It would be wrong to read too much into the Game One rushing performance and claim "Stanford is back," or to watch quarterback Davis Mills lead the team in rushing in game two and say "The season is done."
Add to that the fact that there is a pandemic raging and Mills was in isolation until Thursday night and had just one practice, and it is easy to see that nothing happening this season should be taken at face value. 
But the people that predicted a Stanford bounce-back—myself included—can maintain that optimism.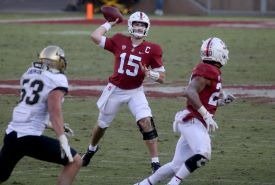 Mills is a solid quarterback, and at this rate, he may be coming back for a fifth year. The running game may be somewhere between Week One and Week Two, but that is still solid. And the running backs in the passing game are a breath of fresh air. Thomas Booker and Thomas Schaffer are showing flashes on the defensive line. 
The receivers, which were the hope for the entire season, are playing up to expectations. Sure, there was a costly drop, but also a lot of plays made in tight coverage. It was never a certainty that either Scooter Harrington and Tucker Fisk could be useful in the passing game, but both have made important plays. 

While trying not to extrapolate from one game, especially one where Cal flew into Los Angeles on the same day to play an opponent in UCLA it did not expect to face at all this season, there is a chance Stanford can reclaim the Axe.
If that happens, there is no such thing as a lost season. 

---
—More from Daniel Martinez-Krams—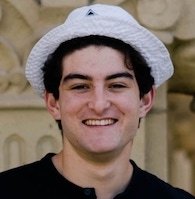 Latest posts by Daniel Martinez-Krams
(see all)