Posted on September 14, 2020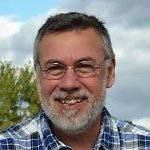 By Mik Dietlin, SuperWest Sports
N
otre Dame played Duke last weekend. And we'll get to that a little later. But first, a brief history lesson.
No, not the kind you suffered through in high school or college. Just a few things every Domer-hater should know as retold by your favorite USC columnist-turned-Irish beat writer.
On Thursday, January 1, 1925, Notre Dame polished off Stanford 27-10 in the Rose Bowl, which happened to be the program's first-ever postseason appearance, simultaneously winning them their first National Championship.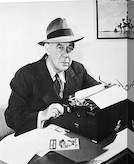 Now legendary head coach Knute Rockne's players included the already legendary backfield known as "The Four Horsemen of Notre Dame." That's what sportswriter Grantland Rice of the New York Herald Tribune called them after witnessing their stunning 13-7 upset of Army earlier in the 1924 season.
I include Rice's opening to his coverage of that game here only to illustrate the extravagant rhetoric that has followed Notre Dame's football program like a Galloping Ghost ever since:
Outlined against a blue-gray October sky, the Four Horsemen rode again. In dramatic lore their names are Death, Destruction, Pestilence, and Famine. But those are aliases. Their real names are: Stuhldreher, Crowley, Miller and Layden. They formed the crest of the South Bend cyclone before which another fighting Army team was swept over the precipice at the Polo Grounds this afternoon as 55,000 spectators peered down upon the bewildering panorama spread out upon the green plain below.
Quite hyperbolic, wouldn't you say? Mythological and mystifying prose, a defilement of physics in a way when you consider none of the players could extend to six feet tall on their tiptoes, or could bust through the 162 pound mark on a scale.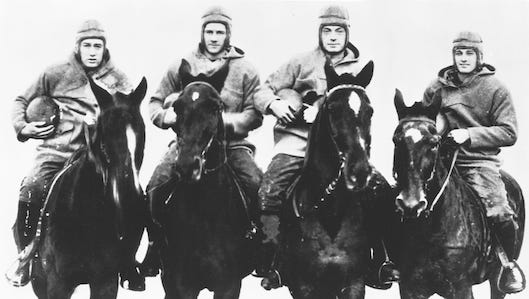 The consecrated publicity photo of the uniformed larger-than-life foursome on horseback used to help manufacture the legend makes the horses seem like dinosaurs.
But you can't say they didn't play big, going 30-2 while together.
The nickname is a turn of phrase taken from "The Four Horsemen of the Apocalypse," one of numerous Old Testament "feel good" stories the bible is notorious for, found in the Book of Ezekiel. It makes an appearance in the New Testament as well, but if you're a true horror fan, you gotta love the immense scope and brutality the Old Testament brings to the table.
This isn't the time to recount the plot; let's just say that as far as gnashing of the teeth end of times drama goes, much like the Rose Bowl itself, it's the Granddaddy Of Them All.
On Friday, January 2, 1925, the team and coaching staff spent the day touring Hollywood and the motion picture studios, meeting movie stars and other industry elite.  The media was entranced with the Fighting Irish, who had gained the admiration of the nation due to their meteoric rise to the top of the college football world.
A swanky dinner followed at the Biltmore that evening. Rockne met Rudy Valentino. The press gobbled up the connection between Valentino's silent movie "The Four Horsemen of the Apocalypse," made in 1921, and whatever it was the Irish were trying to pawn off to the American people.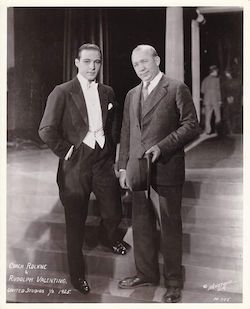 The two massive celebrities spent a few minutes talking and posing for the cameras. Food was scarfed. Booze was banned, though you can't tell me no one was drinking. Ego's were stroked.
The next morning the players continued on to San Francisco for more post-championship celebrating. But Knute and his wife Bonnie stayed behind for a few days to relax a bit further, and to take care of a little business.
Notre Dame alum Angus McDonald made arrangements for the extension in L.A., explaining by phone to Notre Dame President Father Matthew Walsh that Rockne was a nervous wreck from the trials and tribulations of a grueling season and needed extra rest.
Or, was he a nervous wreck because of what he was about to do?
No one from the Notre Dame camp knew representatives from the University of Southern California were staging a coup to swipe their coach from under their feet. Despite current Trojan head coach Gus Henderson's 45-7 record, USC hadn't shown a propensity for hurdling opponents in big games.
Los Angeles had grown into the second most important city in America, and Hollywood was the place to be. The concept of star power was now a thing, sought in all upper social circles, and Rockne possessed the enigmatic personality to mesh perfectly with the incomparably hip L.A. vibe. Rockne and Valentino. Rockne and Charlie Chaplin. Rockne and  Lillian Gish. Rockne and Bullwinkle (Yes, I know Bullwinkle made his Hollywood debut decades later…Laugh or don't, doesn't matter to me).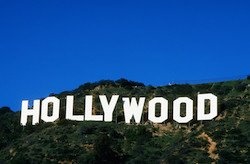 USC and Rockne. That had to happen. It was a match made in Hollywood Heaven.
To make the coup an even sweeter proposition, the Trojans had their own cool nickname, The Thundering Herd. It may have been taken from one of big band leader Woody Herman's incarnations, but I like to imagine it represents buffalo, rather than horses, pounding through "the green plain below."
Think of it—Knute Rockne and The Thundering Herd! It sounds positively electric, like the name of a rock band that could blow Hendrix off the stage.
The Rockne's loved Southern California. The Coliseum had just been built—it was the beautiful new stadium Knute had been begging his bosses for. USC had met all his conditions, including making him a very wealthy man.
A tentative agreement was reached.
Newspapers soon swirled with reports of the deal. When Father Walsh got wind of it, he threatened a little sword, famine, wild beasts, and plague of his own onto Bonnie and Knute Rockne should they break the contract. Fearing a lawsuit of a biblical proportions the Rockne's sadly backed away from the deal, remaining in dark, desolate, miserable, snowy, frigid, not-so-hip South Bend.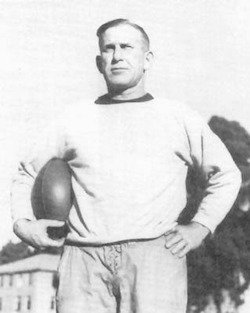 Knute felt bad about nixing the deal, so as a way to make amends, recommended USC go after Howard Jones who had recently coached Iowa to a national championship. USC did, and Jones wasted no time building the Trojan dynasty.
I won't thank Notre Dame for this olive branch. We would have eventually found Jones without Rockne's assistance, unless Pat Haden or Lynn Swann were masterminding the search.
In graphic contrast to the royal treatment the 1925 Fighting Irish received following their resounding Rose Bowl win, the 2020 team's lackluster 27-13 opening win against Duke was more deserving of an after game trip to Chuck E. Cheese.
The Irish started like snails, amassing 10 yards on their first 9 plays. Out gained in the first quarter 151 to 13, they managed to trail only 3-0 after Duke's placekicker Charlie Ham, made his first field goal in a Blue Devils uniform.
It was too thrilling a moment for play by play announcer Mike Torico to let pass, prompting him to comment, in all seriousness by the way, "Charlie Ham can forever say his first field goal in college football was in Notre Dame Stadium."
I half expected Ham to sprint into the seats behind the goal posts and maim anyone touching the football that rocketed off that golden right foot he'll never wash again, offering a short prayer with an obligatory finger-point to the majestic Academic Blue sky, then immediately bolt sacred Notre Dame Stadium and head for Atlanta. That pigskin belongs in the college football hall of fame.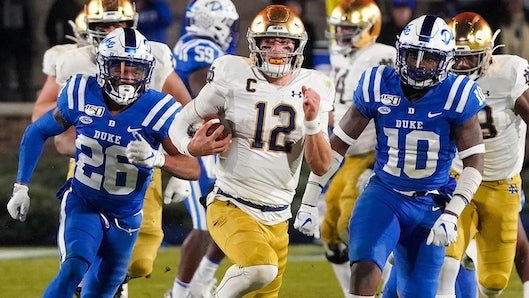 I get a strong sense the entire college football media establishment throughout history would've craved a 100-year Domer Dynasty. The dream of every sports announcer? To call just one game for the Fighting Irish in their life. They'll forever be able to say they announced a game for Notre Dame.
I was amused to see how much bigger and faster the Irish were than Duke, and bewildered as to why ND struggled so much in the first half. But you knew it was a matter of time before things opened up, as they did toward the end of the third quarter.

Gaping holes manifested like magic, except it really wasn't magical, or an indication of how much better the offense was playing. Duke was just flat out tired and lost their ability to execute. Injured Blue Devil bodies were attended to with more frequency as the game progressed.
I understand that Domer Nation believes it's in their blood to win championships every year. To think this team is ready at this stage to challenge for the conference title is to think there's a pot of gold at the end of a rainbow.

While the defense is senior heavy and stout, the offense lacks a proven commodity at receiver, and has depth issues at running back. They struggled mightily running the ball for much of the game, and against the better teams in the conference, they could get totally exposed.
Nothing definitive can be said about this ugly win, other than it was a win.
Many think that's all and everything. In the pro's, sure. Not so in the wacky world of college football. Style points in each and every performance have always mattered, as they have in Hollywood since the classic era, where college football was truly born.
---
—More from Mik Dietlin—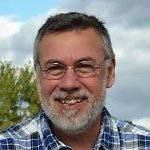 Latest posts by Mik Dietlin
(see all)