Posted on August 21, 2021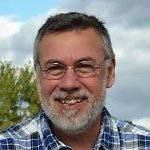 By Mik Dietlin, SuperWest Sports
W
ith two weeks until USC hosts San Jose State, I've become more stressed than usual.
I could easily blame it on work or the endless sweltering summer sun. Maybe I've been eating too much salt.
I could point a finger at my dog, always a convenient option, but I don't have a dog. My neighbor does, but Carson is always inside the house, and never a nuisance.
Assigning fault to anyone or anything without justification won't relieve tension, as much as I'd like it to. It may take the heat off politicians, but I've got no desire to protect my ego.
So after a few days of lengthy meditation frying on sandalwood incense and arugula-and-green-apple scented candles, I reached enlightenment as to who the culprit was.
It wasn't me, or how I was processing outside stimuli, by the way. It's the upcoming college football season that's got me rattled.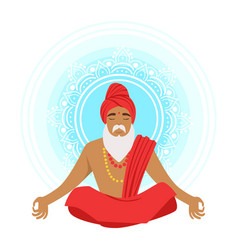 That's the great thing about meditation.
Get into a full lotus position (I can only manage about 1/8th of it), let thoughts quickly come and go like uninvited guests, and when you wake from your nap, you're fully refreshed, clear headed, with plenty of energy to blame others for what ails you.
Every start of a new season should be a joyous occasion. Even if your team has stunk in recent years, most college football fans retain a healthy dose of optimism.
The simple law of averages dictate a team will achieve some success after a bit of underachieving.
But when you're a Southern Cali football fan—or a sports columnist along for the ride—watching the Trojans play in the "Coli" (as some locals ridiculously call it) the law of averages dictate otherwise.
At USC, underachieving is the new normal.
All the preseason polls have USC ranked anywhere from 14th to 24th. For Trojan fans, this means nowhere. In fact, a quick study of the past 11 AP polls, both preseason and postseason, reveal Cardinal and Gold starts and finishes are as painfully predictable as the dry L.A. desert climate.
There are a few outliers I'll briefly mention.
You want the ultimate definition for the word "embarrassment"? How about the 2012 USC Trojans. From preseason AP #1 to a 7-6 finish and a capital NR (not ranked) in the postseason poll, all in a tight span of 13 weeks.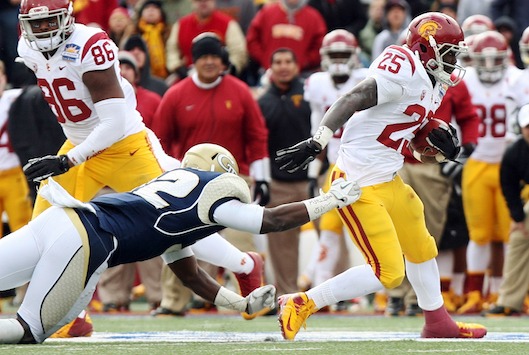 That memorable campaign concluded with perhaps the most lethargic performance in South Cali history, a 21-7 discombobulation courtesy of Georgia Tech in the Sun Bowl.
In the interest of fairness, I'm compelled to include a pretty good definition of thrilling—one of USC's most incredible games ever- a 52-49 come-from-behind win over Penn State in the 2016 Rose Bowl.
From the fourth game on that year you could argue the Trojans were the best team in the land, and finished #3 in the final poll. All glory to Sam Darnold!
From 2011 to 2021, USC's average preseason AP Poll ranking is 14.1. Their average postseason ranking is 13.5. These numbers, by themselves, might suggest a good team that's consistently trying to punch its way into the Top 10.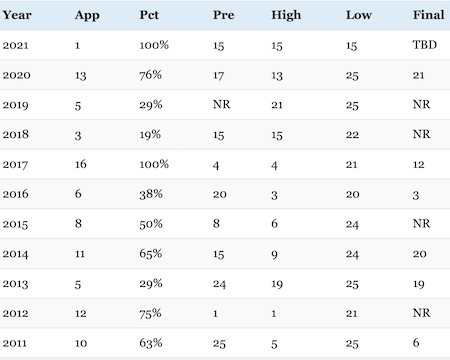 That suggestion would be music to the ears of 120 college towns throughout America. But at USC, 13.5 might as well be 113.5.
Actually, that 13.5 average finish isn't really 13.5. During the 11 year time-frame, the Trojans have four NR finishes to their credit. If you factor those results in, it's likely they aren't even a Top 20 team.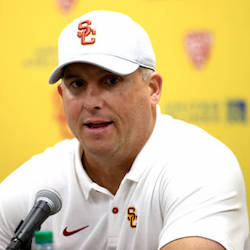 The Cat is directly responsible for two of the four NR's, and you could even make the case he's primarily responsible for the 2015 NR finish. He was interim head coach for nine games that year, replacing a fired Steve Sarkisian.
The two NR's he owns outright came back to back in 2018 and '19. He hung on to keep a Top 25 finish in 2020, ending 21st from a No. 14 preseason rank.
It's safe to say most Trojan fans are ready to hurl from swallowing too much gumbo-logic, having to watch helplessly as their football team masquerades as Oklahoma State.
And I don't think they get the better of the Cowboys most Saturday's. Head coach Mike Gundy's bowl record of 10-5 is one of the best. He can win big games, except against the team he needs to beat the most, rival Oklahoma, where he's 2-14.
Which is the same direction The Cat is headed, going 2-7 vs. Oregon and Notre Dame.
That will likely be 2-8 after the Notre Dame game at South Bend October 23rd, and 2-9 if he's fortunate enough to get to the Conference Championship game against a probable Oregon opponent with an improving Anthony Brown at quarterback.
Teams ranked 20th to 25th by season's end, once the NR factor is applied, usually have at least three losses, maybe four.
Based on the averages over 11 years, if you throw out the Sam Darnold Equation and the 2012 Embarrassment, there's no reason to think the Trojans record in 2021 is anything other than 8-4, or 9-3 at best.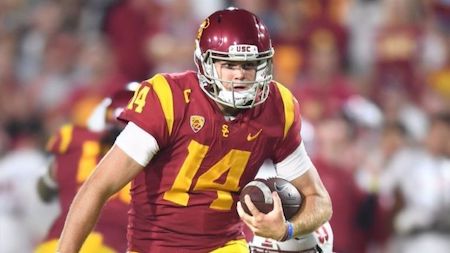 If only Trojan fans could push that aggravating turntable stylus skipping on the record just a bit and get to something different.
It won't work hiring a head coach at USC who's had zero head coaching experience at any level, not even in the Gainesville-Haymarket Youth Football league.
It won't work for an alleged Road Scholar to think a few whacks as the teams' interim head coach is actual college football head coaching "experience," then promote the obviously inexperienced individual to mastermind one of the elite programs in the history of the sport.
It won't work overhauling an entire decades-long culture from a devastating running attack to an incomprehensibly unbalanced but very pretty passing affair—one that elicits oohs and ahhs until it reaches the opposition's 20 yard line, where it elicits nothing but stomach pain and headache.
It won't work getting the ball stuffed down your throat by giving up 263 rushing yards to Western Michigan.

Pardon this quick diversion: Defensive line coach Vic So'oto's recent comment, "We believe in violence and we believe in playing football a certain way," bores me to death.
There were several times I wanted to change the channel watching the Trojans eek out most of their wins last year, but never because I objected to all that brutal violence the defense was administering.
Where was that violence for most of the 2020 championship, Vic, when the Duck's offensive line pepper-sprayed your defensive line's civil disobedience?
Arizona? Arizona State? Two teams that looked like dancers compared to our Mayhem Maniacs from the placid Pacific ocean, teams that the Trojans miraculously beat in the waning moments. Teams USC should pound unmercifully.
I don't remember Deacon Jones ever preaching violence. He was violent. No verbal instruction necessary.

Since 2011, it's been far too easy to write off a portion of USC's schedule as probable losses. Be it a tough road game in Utah or Washington, or perhaps getting snake-bit in Tempe. And, of course, every single game now against Notre Dame and Oregon.
In short, we examine each new schedule with a complete lack of confidence the upcoming season will offer evidence we're moving toward National Championship level.
That said, all games on the 2021 schedule are winnable. Every single one of them.
The Trojans should go 12-0, then 13-0 after dispatching Oregon or Washington for the Pac-12 championship. USC fans shouldn't settle for anything less.
Notre Dame on the road is the most difficult challenge, but for the first time in Domer history, they're starting a quarterback who can't run. So count on the Trojans to give them all they got, and win just one against the Gimper…Jack Coan, a transfer from Wisconsin.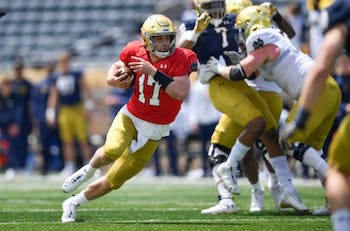 Like every other year, USC won't be experiencing a talent deficit against any opponent in 2021.
Kedon Slovis could be a Heisman finalist, and with a revamped, dialed-in coaching staff oozing a bit of the old ultra-violence, there's only one reason why the Trojans will end up losing three or four games.
Many have lost hope of USC ever recapturing the greatness of past teams, whatever decade they materialized. But in the end, even that's okay.
There's peace in waiting for incompetence to vanish.
---
—More from Mik Dietlin—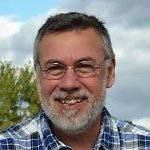 Latest posts by Mik Dietlin
(see all)