Posted on July 12, 2021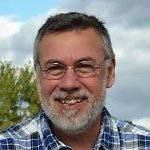 By Mik Dietlin, SuperWest Sports
W
hen Arizona State lured former NFL star and head coach Herm Edwards away from his analyst position at ESPN in December of 2017, making him their new head coach, it was easy to think, despite his advancing years:
"Yeah, this could work."
Selected to two All-Pro teams as a defensive back in a solid career, Edwards played primarily with the Philadelphia Eagles during the 80's.
He followed that with a far less successful career as head coach for the New York Jets and Kansas City Chiefs, amassing a mediocre 54-74 record.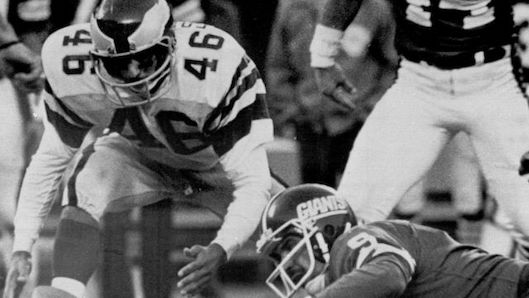 What most football fans know about Edwards is his "Father Knows Best" personality. The eloquence in which he's displayed all facets of his character and personal style endeared him to a wide spectrum of football fans everywhere.
He's brash, unafraid of facing the truth or delivering it to his players.
The straight line he navigates moment to moment illuminates to those around him, and if compelled, he will enthusiastically point to where that line is, challenging wanderers to get back on it.

At ASU, he's structured an NFL approach to day-to-day activities. Recruits know they'll be engaged within a comprehensive pro-mentality defined by a staff with loads of next-level experience.
His psyche is perfectly suited for the role of teacher. He will talk tough, smile during adversity, demand more from you than you believe you're capable of, and let you know that despite his pedigree and status, he's no different than the flock he herds.
Edwards isn't meek when it comes to getting his point across. I can't be certain—it's been several years since I've been continually bonked over the head with the sound bite—but wasn't it Edwards who ardently coined the phrase, "You play to win the game!"
Or was that Alan Iverson?
Okay… I remember now. Yes, it was Edwards.
Iverson was the dude who revealed his aversion (about 4,657 times) for the fine art of improving during a press conference, not too long after the Lakers punching-bagged him and his 76ers in the 2001 finals.
You can trust your son will sail along in good hands with Coach Edwards as skipper. Unless there's an unseen iceberg ahead.
And the Sun Devils may have just slammed into one.

ASU is looking more like USC every day. That is, the USC before The Cat arrived. Now, the Trojan football program does no harm and is free of dirt…much like its running game.
The uniforms have similar colors. Both programs employ head coaches preaching faith, family, and football, but never in that order.
Hard to envision Humble Herm or The Cat ripping a middle linebacker for a missed tackle by barking, "Good heavens 51! I've seen better tackling on Black Friday! C'mon now! What would Jesus do?"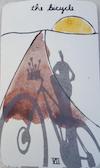 ASU has even attempted emulating the Southern California New-Age vibe by recruiting artist Adriene Jenik from Joshua Tree, Calif., to head the their art department in 2009.
She held the post for seven years before stepping down, though still maintains a part-time faculty position.
Jenik also reads tarot cards, and developed the ECOtarot card system, based on the traditional cards but adapted to climate issues and modern sensibilities.
So for instance, The Chariot in her tarot deck was changed to The Bicycle, The Fool became The Artist (that makes sense), The Wheel of the Future is The Life Cycle.
For the other cards, the suits are changed: The cup becomes water, the sword is now air, and the discs are earth. The re-imagining and design of this spaced-out tarot mash-up took her a year to create, and seems to be a mild success.
As long as she's still on campus collecting a paycheck, perhaps University President Michael Crow should enlist Jenik's powers of prophesy in locating that iceberg before the NCAA does?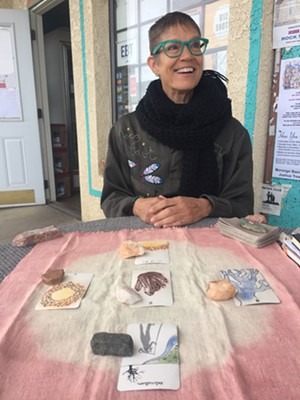 Right now the iceberg is of unknown size. ASU could conceivably fix their GPS system and swerve clear of it.
Somebody soon will tell us exactly how large it is, and if the University is sinking.
The ASU football program is under investigation for a number of transgressions, most importantly for hosting at least 30 high school recruits during the recruiting dead period last year, when every school in the country was supposed to behave themselves and refrain from any idiotic chicanery.
But when the honor system is involved, as it quite often is in life, dishonor will surely follow.
Stanford head coach David Shaw, whom I'd transform alchemically from Cardinal to Cardinal and Gold if I were a Warlock, had a brief, terse message regarding the scandal for anyone willing to listen.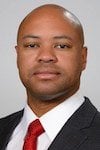 "It's a disrespectful thing to do. That doesn't sound overly harsh. But for me being a lifer in this profession and a coach's kid, I believe in respecting our profession and respecting the other people in the profession."
Shaw knows something we don't. He may know where the iceberg is, but he'll never tell anyone.
What we now know is, there appears to be enough preliminary evidence to indicate Edwards could be peddling toward the exit, perhaps after being shown The Bicycle tarot card from Ms. Jenik.
As the program continues to go about the business of pretending nothing is wrong (a.k.a. freaking out), there is another critical matter to discuss concerning recruiting—again—eerily similar to the University of Underachievers.
Both ASU and USC have difficulty recruiting their own state, but have had success outside of it.
USC's battle making kids comfortable in their own back yard the past 10 years is common knowledge. In the last four recruiting cycles, ASU has signed only nine Arizona players; just six have come locally from the East Valley.
There's a growing perception among Arizona high school coaches that ASU recruiting efforts can and should raise the intensity.
"It's not that they're not offering Arizona kids, but there's a huge difference between offering a kid and recruiting a kid," Mesquite H.S. (Gilbert, AZ) head coach Scott Hare said. "And so, I think right now their love, not their offers, but their love is going to other places."

The numbers validate the concern. Since 2018, ASU has signed 40 players from California, including 15 four-stars. That's pretty good success, but it comes at a price.
Clearly, Edwards has game-planned the infiltration of California as the fastest way to the top of the Conference, but failing to dominate your home turf never bodes well for any program.
Building camaraderie with in-state elite players secures a solid base from which to grow.
Without it, you're standing locally in quicksand, and it takes far too long to get the needed help to fight your way out of the mess, if you survive at all.
On top of that, you have to wonder about the recruiting staff's lack of foresight.
Brock Purdy (Iowa State QB) and Kedon Slovis (USC QB), two East Valley products, weren't even offered scholarships. Purdy's Cyclones ended up whipping Oregon's Quackers 34-17 in last year's Fiesta Bowl.
Tyler Slough quarterbacked Oregon in that game, another Arizona high-schooler who was offered by ASU.
And I'm dumbfounded as to how the ASU staff could essentially ignore Slovis, especially knowing he was being mentored by Hall of Famer Kurt Warner.

According to ASU recruiting and defensive coordinator Antonio Pierce, the recruits are to blame.
"You got to want to be here," he said a few years ago. "We're going to want you all you want, you got to want to be here. And there's not been a lack of effort of trying to keep, especially this 2020 class, here in state, especially the top 10 or 15 players. We've exhausted every possibility to do everything we could to show them love, commitment, why this is the place for you to be."
Oh, I believe you, Antonio.
You really have exhausted every possibility keeping Arizona's elite players home. Every possibility that is, except changing the plan of spending an inordinate amount of time and effort for the past three years snatching 40 players from California.
Now in his fourth season, with a record of 17-13, there's no sign Edward's pilfering of the Golden State is bearing fruit.
His predecessor, Todd Graham, averaged roughly 7.5 wins a year after six seasons.
In order to match Graham's ASU win total (he was fired for operational differences as much as a disappointing final two years), Edwards has to win 29 out of the next 44 games, a feat that, at this stage at least, appears highly unlikely.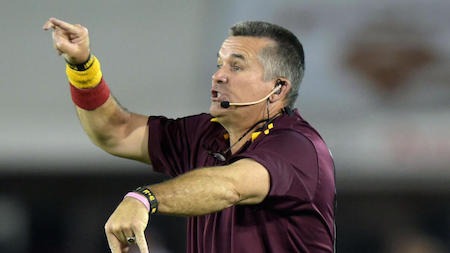 Unless of course you have the easiest schedule of all Power 5 teams for the next four years, as ESPN's Football Power Index has them ranked for 2021.
If college football is about anything, it's the quality of the head coach and how well he and his staff recruits.
Player development is also key, but does anyone really think teams like Stanford and Wisconsin, two excellent programs with a tremendous ability to develop players, have a shot to win it all?
Programs like Stanford and Wisconsin value player development within the team concept as much, maybe even more, than winning. To my mind that ideal has to be the standard.
If winning takes precedence above all else, the results quite often can be positively scandalous.
---
—More from Mik Dietlin—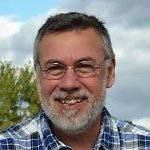 Latest posts by Mik Dietlin
(see all)