Posted on July 5, 2020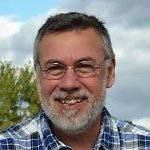 By Mik Dietlin, SuperWest Sports
All right, enough is enough.
I can't take these restraints anymore! I need to venture far outside the perimeters of this limited space. A little re-opening at a time doesn't cut it for me. I need total freedom.
Bert Havasham, a light sleeper, awoke late at night from the sound of a thief sneaking through his front door. He catapulted from bed and bravely went to confront him. The intruder froze in the illuminating flash of the hallway light.
"Where's your mask?" Bert reprimanded.
Dressed in black from head to toe, leather gloves gripping a hunting knife in one hand and a lock pick in the other, the intruder shrugged. "Uh… I didn't think I needed it. It's in the car."
"Go back out and put it on!" Bert roared like a lion. The intruder stepped back cautiously, a bit shocked, and did as he was told, returning after a few moments sporting a Las Vegas Raider mask. Of course, Bert thought.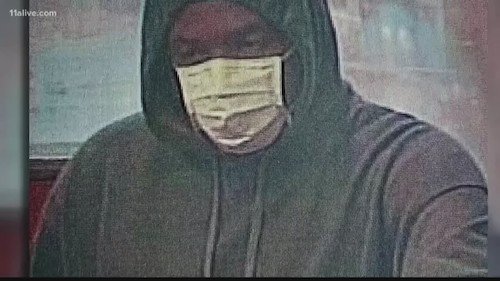 Bert nodded his approval, not for this low-life's team selection, but in seeing his mask appropriately in place. After reminding the thief to maintain a safe six feet from him during the heist, the intruder took what he wanted and left.
Thanks for granting me this slight divergence. I feel purged. And now back to our regularly scheduled column.
I've always had a soft spot in my heart for Oregon State football, or as I like to call them, "The Little Engine That Never Will."
I do look forward to the day the Beavs keep running up that hill, with no problem. If there is to be a turnaround in Corvallis, the first indication of it will come from a revamped helmet decal.
The unbelievably soggy decal of their in-state rivals from the south, a rendering of Donald Duck, which, it turns out, Walt Disney himself authorized Oregon to use for 100 years after a handshake deal with former AD Leo Harris in the 1940s, at least looks as if it'll bite you in the ass when you least expect it.
The Beavers decal has gone through a number of appearances that leave you scratching your head.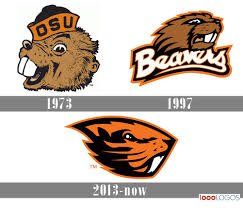 From looking like a cross between a teddy bear and Jerry Lewis as The Nutty Professor, to an exhilarated peaceful creature flying through a wind tunnel, to a rather elitist stare finding you totally unacceptable, to an incredibly dull gray Beaver-head decal slapped thoughtlessly on an incredibly dull gray helmet, a blood-shot orange eye the only other color, giving the impression of one far too high and paranoid semi-aquatic rodent.
Okay, maybe that last observation is my own warped analysis, but you get the point. Beaver helmets have missed the mark as far as instilling fear into the hearts of their opponents.
Other than Dennis Erickson's 2000 team, obviously perfecting some form of performance enhancing magic ritual by going 11-1, including a thorough 41-9 whipping of Notre Dame in the Fiesta Bowl, there hasn't been much to savor over the past, oh, 102 years.
Sure, Tommy Prothro had a few good teams from '55 to '64, even going to two Rose Bowls (losing both). And Mike Riley's tenure has to be considered a bright spot, maybe the brightest, though a 93-79 record isn't exactly setting the world on fire, despite a nice 6-2 in bowls.
Besides the 2000 Fiesta Bowl, the two biggest wins ever for OSU football came at the expense of USC, in 1967 and 2008, both when the Trojans were ranked number one nationally. Oh, they also beat a third-ranked SC team in 2006. I'll wager the locals consider the '67 3-0 upset to be the greatest game in Beaver history.
I consider that game the most infuriating game in USC history.
I watched with my jaw dropped the entire 60 minutes as a nine year-old, long before I even understood what it meant to be infuriated. The Texas National Championship game doesn't hold a candle to it. I utterly failed to grasp why the Trojans couldn't score.
I may have cried. My hero, O.J. Simpson—don't get excited, he's no longer my hero—rushed for 188 yards on the rain-soaked muddy field that day, and they still couldn't kick one lousy field goal.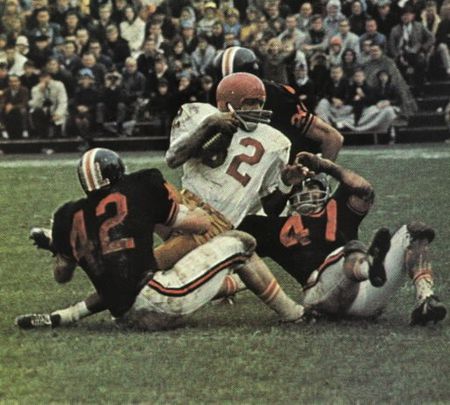 OSU even won the Battle of the Barbs following the game. California Governor Ronald Reagan joked he would be happy to donate money to Oregon State for a tarp. Beavers coach Dee Andros responded by saying that would be okay, if USC would buy "a couple of industrial fans to blow the smog out of the Coliseum."
That's what you call total defeat.
Yes, the Beavs have been fun to watch over the years. Not so much lately. They haven't been taken very seriously in a while. I doubt I've taken them very seriously in this column so far. But are there signs in Corvallis that things are changing?
There's plenty of ways to measure a losing team's improvement, but the two I like the most are point differential, and points allowed per game.
Point differential determines if you're in games to the end. It shows how much fight the team has, and reflects the ability of the coaching staff to make adjustments on both sides of the ball throughout the contest.
Minimal points allowed per game, anchored by a stout, indefatigable defensive line, supported by only an average but opportunistic offense, can carry a team to the promised land. The key to a strong defense is its ability to force punts, specifically three-and-outs.
Forcing the opposition to consistently punt without many first downs is a more reliable barometer of success than the rabid emphasis on turnovers to win games. It gives the offense more opportunities to figure out how to score, and to build a lead. The defense stays fresh and energetic.
Using these metrics, we notice that regarding any possible upswing in OSU's program, there's good news, and bad news.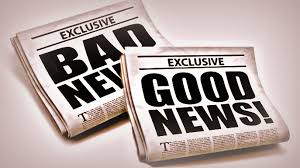 Bad news first. Since Riley left in 2014, in the points allowed department, they've been abysmal. They were average at best under Riley, but I only want to comment on the numbers in Corvallis post-Riley. For the past five seasons, the Beavers have finished 106th, 129th, 128th, 82nd, and 114th in points allowed.
They've been inconsistent scoring on the road, despite miraculously putting up 31 at Ohio State in 2018. The offense hasn't been a great deal better at home either. Combine these two factors with a porous defense and you get negative average score differentials like -18 (37- 19) in 2015, -4 (30-26) in 2016 (which again feels like a miracle), -22 (43-21) in 2017, and -20 (46-26) in 2018, compiling a 9-39 record during that stretch.
OSU fans would have been forgiven for believing nothing had changed after the 2018 campaign, third year head coach Jonathan Smith's first in Orange and Black, after suffering through another miserable year, highlighted by two 19 point losses to northern foes Washington and Washington State—teams that pounded them regularly since Riley's tenure. The defense allowed an absurd 548 points, second most in the country.
Then came 2019. And with it, the good news.
Although the Beavs were saddled with another losing record at 5-7, with a few more fortunate bounces of the ball, they would have landed a bowl game. Three of their loses came by a total of seven points. They won three straight road games.
There was vast improvement on both sides of the ball. The offense averaged six yards a play, a school record, leading the country with the fewest turnovers at six.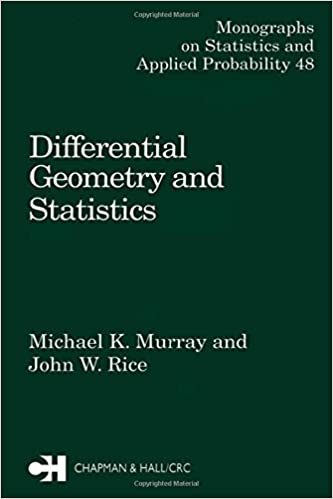 The defense notched 86 tackles-for-loss and 32 quarterback sacks, both highest since 2008.
Smith got extended to 2025 and his assistant coaches received raises. Clearly, "Beaver Fever" wasn't just a parasitic disease caused by contaminated water. It can now be uttered without fear of ridicule by OSU fans in reference to their football team.
When a team is playing well, many stats will point to the reasons why. There are signs behind a few of the numbers that speak volumes for the future of OSU football. Confidence is as high as it's been in Corvallis in a long time. The 2019 average score differential is nearly even at -1 (32-31). That's still far too many points allowed per game, but the fact many games were close last year was the first solid step taken to winning more than losing in the future.
The most impressive fact about 2019 has to be in the way they performed against their recent thorns in the side, Wazzu and U-Dub. From 2015 to 2018, both schools hammered them by a combined 372-176. It was much different in 2019. Yeah, they lost both games, but the Beavs displayed a fight that's been absent a while, losing a 54-53 thriller to WSU on the road, and hanging with UW in a 19-7 slugfest at home.
This tsunami of numbers is fine, and may or may not have significance. As David Byrne once sang, "Facts just twist the truth around, facts are living turned inside out."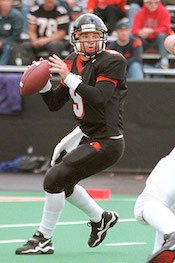 Deep down, we all know why Corvallis finally has real hope for long-term success, and may perhaps one day soon challenge their rivals in the "Civil War"—sorry—"The Battle for the Oregon Trail" for state bragging rights.
It's because head coach Jonathan Smith, former star quarterback for the most successful OSU team in history, the 2000 11-1 team, has infused that elusive magic ritual back into Beaver Nation. It's only a matter of time before the mojo translates into a winning program.
---
—More from Mik Dietlin—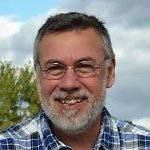 Latest posts by Mik Dietlin
(see all)