Posted on March 6, 2023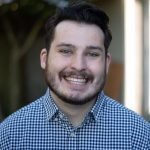 By Cody Schoeler, SuperWest Sports
L
ast season was certainly one that the Broncos are hoping to forget. Just about nothing went right for them as they fell from a potential playoff contender to one of the worst teams in the league.

Last offseason was a wild one for Denver, adding quarterback Russell Wilson in a massive trade and bringing in Nathaniel Hackett to be the head coach.
Neither of those moves really worked out, but at least the Broncos were able to move on from Hackett.
Now it's up to new head coach Sean Payton, whom they gave up a draft pick to get, to right the ship.

This is an important few months for the Broncos because it's kind of like a restart. A lot of things can change with a new coach.
How the team goes about the offseason will give a glimpse into how Payton plans on operating his new team.
This is a crucial time for the Broncos, though, because if they don't get it right this year, it could get really bad.
Biggest Free Agents
Defensive End Dre'Mont Jones
J
ones had arguably his best season last year, which was perfect timing considering he's now hitting the open market.
He is a great fit in the Denver defense, which was actually quite good, and proved he's a starting-caliber player.

The Broncos will have a new defensive coordinator with Payton bringing in Vance Joseph, but that shouldn't change the Broncos' interest in Jones.
It's always a good idea to bring back a talented defensive end, especially one that is only 26 years old and just getting better.
The Broncos can't afford to lose Jones because they already traded away their best pass rusher, Bradley Chubb, last year. That gives them the cap space to afford Jones and the need for him on the field.
As long as the new coaching staff can assure Jones that he can have the same success in the new system, this seems like a perfect match.
Guard Dalton Risner
R
isner has had a fairly bumpy four-year ride with the Broncos. He was a Second-Round draft pick by them and has started nearly every game since, but it wasn't always smooth sailing.

It took him a while to find his footing with the team but eventually slid inside to guard and has been a reliable player ever since.
That makes him a high-priority target for the Broncos this offseason.
Good offensive linemen rarely make it to free agency and when they do, their market tends to explode. It's very important for the Broncos to bring Risner back.
They need all the help they can get to strengthen an offense that really struggled last year, and Risner's solid play at guard would certainly help that cause.
The Broncos also need to make protecting Wilson one of their biggest priorities, so resigning Risner would make a ton of sense.
Safety Kareem Jackson
A
s valuable as Jackson has been to Denver over the past four years, he may not return to the Broncos. There are two things that may get in the way of a potential reunion.

The first is that Jackson will be 35 years old when the season starts. At that age, he probably doesn't line up with the Broncos' timeline to compete, meaning he may choose to go to another team better suited to win.
The second reason is that the Broncos have already locked up another safety, Justin Simmons, to a large deal and may want to find a cheaper option next to him.
Teams don't tend to pay big money for two safeties, especially teams that are unsure if they will be a playoff team.
Tackle Cameron Fleming
F
leming isn't a huge name but he was an important part of the offense last season. He was the starting right tackle and led the Denver offense in snaps played.

As mentioned with Risner, protecting the quarterback is incredibly important, so filling that right tackle spot is a big priority.
The Broncos may not elect to bring Fleming back, though. Last season was only the second time in Fleming's career that he was a majority-time starter and he will be 31 years old next year.
The Broncos can't risk a bad season from their right tackle, whether it is due to injury, age, or just regression.
It would make much more sense for Denver to find a more permanent option at that spot than re-signing Fleming.
Linebacker Alex Singleton
L
ast season was Singleton's first year with the Broncos and it led to the best season of his career.

The linebacker showed that he is capable of manning the middle of a defense and especially thrives at bringing ball carriers to the ground.
Denver hasn't had a reliable option at that spot in a while, having rotated between new players seemingly every season, so the emergence of Singleton was a revelation.
It would make sense for the Broncos to do whatever they can to re-sign him not only to keep the defense strong but so they can focus on other, more pressing needs in the offseason.
Defensive Tackle DeShawn Williams
W
illiams wasn't necessarily expected to play a big role for the Broncos, but he found himself leading all interior defensive linemen in snaps for them.

He outplayed several other veterans and has earned another contract with the team.
The Broncos should be able to lock him up if both sides agree that a return is what's best.
With Williams being a bit on the older side, at 30 years old, it shouldn't cost too much for Denver to bring him back.
Biggest Needs
Offensive Line
T
he Broncos need to figure out what they have at quarterback in Wilson. They have already made one move with that in mind by bringing in Payton, an offensive genius, to overhaul the offense.
The next step is to solidify the offensive line so that Wilson has all the protection he needs to succeed. That starts by re-signing key free agents such as Risner but shouldn't stop there.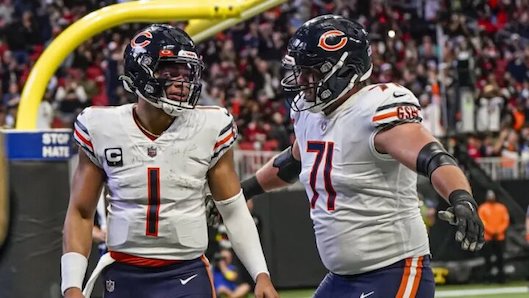 The Broncos can certainly use an upgrade at right tackle, where bringing in a reliable veteran such as Riley Reiff or Andrew Wylie would help.
They will also need to fill out the depth of the unit regardless of whether or not they sign a new right tackle. Denver has five linemen, including Risner, set to hit free agency.
Whether it is through re-signing, free agency, or the draft, expect the Broncos to bring in several bodies up front.
Pass Rusher
T
he Broncos will definitely make re-signing Jones a priority, but even if they do, pass rusher is an area of need.
Right now, the Broncos are relying heavily on Randy Gregory and Baron Browning to produce off the edge. Re-signing Jones will help, but that isn't enough.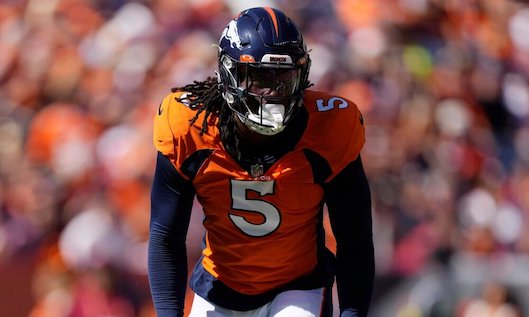 They'll need to add at least one more competent pass-rush threat to the group. It doesn't have to be an expensive free agent or an early draft pick, but it does have to be somebody.
The Broncos could go for Carlos Dunlap or Jason Pierre-Paul if they want to add a veteran presence for cheap, or they could add a younger player with more upside such as Shaq Lawson or Chase Winovich.
Running Back
T
his is not a long-term need for the Broncos, probably.
They have their running back of the future in Javonte Williams, but he suffered a torn ACL last year. Players recover from that injury perfectly fine all the time now so that injury shouldn't slow him down long-term, but it could hinder him next year.
Whether Williams isn't ready to begin the year or needs to ease himself into a heavier workload, the Broncos will need more help in the running back room.
They will still have Chase Edmonds, who came over in a midseason trade, but not much depth after him.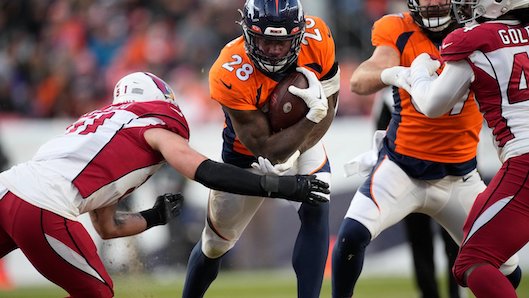 Both Latavius Murray, who led the Denver running backs in snaps last year, and Mike Boone, who operated as a pass-catching back, are free agents.
The Broncos need to either bring one of those two back or bring in another player.
The draft is a potential way to fill that need by getting a young, cheap back for a few years. But the Broncos could also look for a veteran on the open market that can handle a decent workload until Williams is healthy.
The best options for that kind of player are Mark Ingram, David Johnson, and Royce Freeman, who was originally drafted by the Broncos.
---
—More from Cody Schoeler—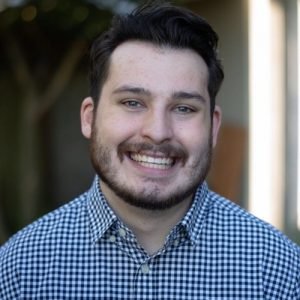 Latest posts by Cody Schoeler
(see all)