Posted on March 14, 2023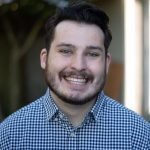 By Cody Schoeler, SuperWest Sports
T
he first days of 2023 NFL free agency is complete.
While signings and trades can't be finalized until the official start of the League's new year on Wednesday, plenty of coveted players have agreed to terms.
You can catch up on each day's top signings and re-signings among NFL west conferences teams in these trackers. (See Day Two here.)
Below you'll find their new and former teams along with the length and value of their deals and my assessed grade.
Day 1 Deals: March 13
Seahawks resign quarterback Geno Smith (3 years, $105 million)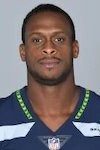 D
espite his re-signing about a week ago, I'm going to slip Smith in on this list because it's such an impactful move. The Seahawks needed to bring Smith back and that's exactly what they did.
The contract looks intimidating at first glance because it's nine figures but it's actually a reasonable deal.
The Seahawks structured it in a way that's very team-friendly while also having $30 million of the deal tied up in incentives, which means Smith will be very worth it if he earns that extra money.
This deal only looks better when compared to what other quarterbacks such as Derek Carr and Daniel Jones got. This is one of those deals where it's a win for both the team and the player.
Grade: A
Raiders sign quarterback Jimmy Garoppolo (3 years, $72.25M)
Former Team: 49ers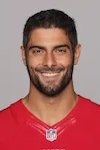 N
FL free agency can be very unpredictable but that wasn't the case here. Garoppolo to the Raiders seemed like a great fit, and it turns out they both agreed with that.
The basis of this move has to be the connection between Garoppolo and Raiders' head coach Josh McDaniels.
McDaniels must feel a certain level of comfortability with the quarterback that he knows from their time in New England. But Garoppolo is also landing in a pretty advantageous place.
He will get to throw to wide receiver Davante Adams, who will be the best weapon he's ever had, and rely on running back Josh Jacobs coming off an All-Pro year.
If Garoppolo succeeds, then the Raiders will be getting a bargain at just about $24 million a year, which is basically chump change for a starting quarterback.
This isn't necessarily an all-in, win-now move for the Raiders but it is clearly a move they made with the intention of competing in 2023.
Grade: B+
49ers sign defensive tackle Javon Hargrave (4 years, $84M)
Former Team: Eagles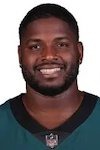 T
he 49ers made one of the biggest splashes of early free agency, and certainly one of the most unexpected ones, when they inked Hargrave to a deal. There's no doubt that he's going to improve the San Francisco defensive line.
Hargrave is coming off a year in which he was an integral and productive piece of the Eagles' dominant defensive line. Adding a player like Hargrave to a line that already features defensive end Nick Bosa is surely a terrifying thought for other teams in the NFC West.
But where things get interesting is the money. The $21 million a year average on Hargave's contract is tied for the third-most for a defensive tackle.
That's a lot of money to pay 30-year-old interior defensive linemen, especially with a new contract for Bosa coming soon.
The 49ers are at least saving money with their current duo of young quarterbacks so that may be a reason they feel they can afford Hargrave. But if it works out on the field, which it seems like it definitely will, then it will be a great signing for the 49ers.
Grade: B+
Chiefs sign tackle Jawaan Taylor (4 years, $80M)
Former Team: Jaguars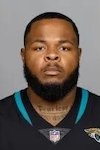 T
he Chiefs came into the offseason with question marks at both tackle spots since Orlando Brown and Andrew Wylie are both free agents.
They addressed one of those spots by bringing in Taylor on a big deal. The Chiefs continued to spend big money in free agency to fill holes on the line, which makes sense because it's important to protect quarterback Patrick Mahomes.
Taylor hasn't necessarily lived up to his draft status as a second-rounder, but he has potential. He's a big-bodied tackle that can adequately hold down the right side of the line if that is where he ends up playing in Kansas City.
The Chiefs don't need Taylor to be an All-Pro in order for this signing to be a success. All they need is for Taylor to become a reliable and consistent starter for the addition to be smart, but the money is another story.
If Taylor does end up playing right tackle, which he appears to be much better suited for, he would become the highest-paid right tackle in the league.
It's unlikely that he plays at that same level. Still, it's a big swing by a team that has earned the privilege to take big swings and if Taylor can elevate his game in Kansas City then the contract may end up being a win after all.
Grade: C
Broncos sign tackle Mike McGlinchey (5 years, $87.5M)
Former Team: 49ers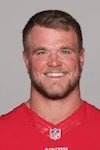 F
or the second offseason in a row, the Broncos are being aggressive. Signing McGlinchey was a big move but it added a little more certainty to an offensive line that could use it at the moment.
It took a pretty penny to bring McGlinchey to Denver as he is now the fifth-highest-paid right tackle in the league, but he's a solid starter at the position, which is an upgrade.
The issue comes from the fact that the Broncos are now paying around $34 million for two tackles (McGlinchey and left tackle Garrett Bolles) and may not have an elite guy at either spot.
Of course, the effectiveness of this move will come down to how well the Broncos' offense can turn it around in 2023, which has a lot more to do with McGlinchey.
But, looking at this move in a vacuum, the Broncos addressed a need and targeted one of the best players on the market to fill it. That's a pretty good strategy, even if they may be overpaid a little bit.
Grade: B-
Seahawks sign defensive tackle Dre'Mont Jones (3 years, $51.5M)
Former Team: Broncos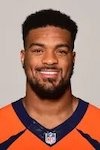 I
f you usually pay attention to the Seahawks' offseasons you know that you can usually check out for the first two days because they tend to sit out early free agency.
That wasn't the case this time around. Not only did they make a move on Day One, they made one of the best moves of the day.
Jones was one of the most intriguing players on the market because he had been productive and is relatively young, just 26 years old. Seattle also did a great job addressing a huge need.
The Seahawks have needed help on the defensive line for a while and although they have done a good job of adding talent in recent years, they didn't have a player like Jones.
He gives them a great player up front who has the positional versatility to play inside or outside, allowing them to still add more talent to the position.
And the cherry on top is that the Seahawks may end up getting him at a bargain since his contract is around the 10th most expensive at the position. This is unequivocally a win for the Seahawks and starts out their 2023 season with a win.
Grade: A
Broncos sign defensive end Zach Allen (3 years, $47.5M)
Former Team: Cardinals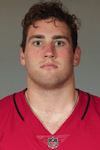 T
he Broncos didn't let their loss of Jones hurt them too much because they added Allen.
He's another young, talented defensive lineman. Allen's breakout season in 2022 demonstrated his ability to get to the passer (career-high 5.5 sacks) as well as disrupt the passing lanes (eight passes defended).
And he did all that on a relatively bad Cardinals defense, especially up front. Now, he is added to a Broncos defense that was fairly successful last year despite the lack of help from the offense.
Allen should step in and be a big piece of the Broncos' core on that side of the ball and at just 25 years old, he fits well with other young players such as cornerback Patrick Surtain.
The price is a little high, especially for someone still unproven, but edge rushers cost a lot on the open market. There weren't a ton of young pass rushers available so the Broncos being able to land one of them is a big win for them.
Grade: B+
Broncos sign guard Ben Powers (4 years, $51.5M)
Former Team: Ravens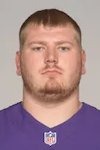 N
obody can say that the Broncos aren't doing everything they can to win this year. They were one of the most active teams of day one, so much so that a $51 million contract for a guard nearly went under the radar.
The Broncos knew they needed to address the offensive line and specifically the guard spot with Dalton Risner a free agent. Only time will tell if the Broncos have upgraded over Risner with Powers, or if they saved money by signing him instead.
Powers was a solid player in Baltimore, starting 29 games over the past two seasons. The offensive line market, especially on the interior, is always inflated in free agency.
Paying Powers as a top-10 guard in the league isn't ideal for the Broncos, but if it helps them turn the offense around then it will be worth it.
Grade: C
Chargers sign linebacker Eric Kendricks (2 years, $13.5M)
Former Team: Vikings
O
ne of the Chargers' biggest needs heading into the offseason was linebacker and they addressed it early with the addition of Kendricks.
Although he may no longer be an elite player, he's still incredibly productive and hasn't stopped being able to rack up tackles. The Chargers got stability in the middle of their defense, which was arguably the most important thing.
Kendricks will immediately step in and be a leader on the defense, and hopefully give the unit a boost. Ultimately, the grade of this signing comes down to how it affects the free agency of fellow linebackers Drue Tranquil and Kyle Van Noy.
This likely rules out the Chargers resigning Tranquil, which will definitely be a loss. Kendricks is still a very good replacement at a modest price, meaning if he does slip in either this year or next year, it won't cost the Chargers too much.
Grade: B+
Broncos re-sign linebacker Alex Singleton (3 years, $18M)
Singleton had a breakout year in 2022, setting career highs in solo and total tackles in his first year with the Broncos. That earned him a significant raise and the support of the team going forward.
Singleton is clearly viewed as an important piece of the Broncos' defense and will be expected to keep up his production.
What makes this move even better for Denver is the price. Getting a capable starting linebacker for just six million dollars a year is an incredibly good value.
By steering clear of the top-line free agents and instead resigning a solid player that was already in the building, the Broncos made arguably their best move of the day.
Grade: A-
Raiders sign safety Marcus Epps (2 years, $12M)
Former Team: Eagles
T
he Raiders went big on offense by signing Garoppolo but kept things relatively quiet on the other side of the ball. With that being said, the Epps signing is a very good under-the-radar move from Las Vegas.
This is a player that was a 17-game starter for one of the best defenses in the league last year in Philadelphia. He will bring postseason experience and a winning mindset to a team that is clearly trying to compete in 2023.
Obviously, Epps won't be surrounded by as much talent as a Raider, but his presence will surely help the defensive turnaround. With Epps now slotting in next to young safety Trevon Moehrig, the Raiders are starting to build a nice secondary.
Grade: A
Broncos sign quarterback Jarrett Stidham (2 years, $10M)
Former Team: Raiders
T
he Broncos needed to make a move at the backup quarterback position.
With Brett Rypien a restricted free agent and Russell Wilson potentially not being the same player he was just a few years ago, adding another arm to the room was inevitable.
But whether or not Stidham was the right guy is up for debate. He looked good at the end of last year with the Raiders, but it's a very small sample size relative to the rest of his career.
He may end up being a capable backup, but he doesn't seem like the type of guy who can step up and lead the team to wins (not that many backups are).
The Broncos probably could have signed a guy with a little more upside for the same amount of money but it's possible that head coach Sean Payton really sees something in Stidham and that this contract ends up working out very well for Denver.
Grade: C-
49ers sign quarterback Sam Darnold (1 year, $4.5M)
Former Team: Panthers
I
f head coach Kyle Shanahan is truly the quarterback whisperer that he is believed to be, then he will be the one to finally unlock Darnold's potential as a third-overall pick.
But, in reality, this is a minor move for the 49ers. Darnold likely still slots below Trey Lance and Brock Purdy on the depth chart. In that sense, he is an upgrade over Josh Johnson.
This is an inconsequential move from a team that has money to spend at the quarterback position. If Darnold does end up being anything more than a second-string guy it would be a huge shock.
Grade: D+
49ers resign safety Tashaun Gipson (1 year, $2.9M)
The 49ers had two important safeties hitting free agency this offseason. And with Jimmie Ward heading to Houston, San Francisco's resigning of Gipson was even more imperative.
Not only did the 49ers bring back one of their most productive defenders from last season, but they also brought him back on a wildly cheap deal. They're paying Gipson, a 17-game starter last year, less than Darnold, a player who is teetering on bust status.
By bringing Gipson back, the 49ers are keeping intact a very formidable safety duo with him and Talanoa Hufanga.
The length of the deal, just one year, also gives the team the flexibility to move on from Gipson next offseason if he declines or bring him back again if he can maintain his production.
Grade: A
Cardinals resign tackle Kelvin Beachum (2 years, $5.15M)
T
he Cardinals have a lot of questions to answer about the state of the franchise going forward but at least they know who their left tackle will be.
Beachum has a stable presence for the Cardinals during his time in Arizona and will likely remain so over the course of his two-year deal. The Cardinals certainly got a bargain by resigning a starter at a premium position for less than $3 million a year.
The one issue with the deal is that it does not seem to line up with the franchise's timeline.
The Cardinals don't seem like they will be ready to truly contend in either of the next two seasons, and even if they are ready to compete after that, will they want to resign a 35-year-old Beachum?
It might have made more sense to use this period of rebuilding to find a long-term option at left tackle as opposed to relying on a seasoned veteran. But, the price of Beachum's deal doesn't preclude them from doing so.
It's possible the Cardinals slide him over to right tackle and focus on developing a young guy on the left. That flexibility and the lack of monetary commitment still make this deal an apparent success for a team that has been quiet in free agency so far.
Grade: B
---
—More from Cody Schoeler—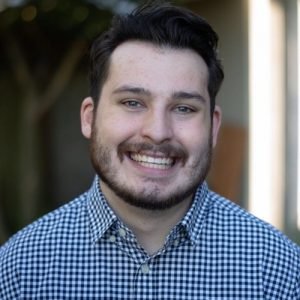 Latest posts by Cody Schoeler
(see all)