Posted on March 15, 2023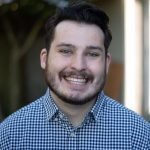 By Cody Schoeler, SuperWest Sports
D
ay Two of 2023 NFL free agency is in the books.
Signings and trades can be finalized beginning today with the official start of the League's new year.
You can catch up on each day's top signings and re-signings among NFL west conferences teams in these trackers. (See Day One here.)
Below you'll find their new and former teams along with the length and value of their deals and my assessed grade.
Day 2 Deals: March 14
Raiders sign wide receiver Jakobi Meyers (3 years, $33M)
Former Team: Patriots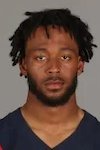 T
he Raiders are not pulling any punches this offseason. They shocked quite a few people when they signed Meyers, who was considered by many to be the best wide receiver on the market.
Things got cleared up a bit when Las Vegas traded tight end Darren Waller to the Giants for a third-round pick, but it's still a questionable deal.
The Raiders now have roughly $55 million committed to Meyers, Davante Adams, and Hunter Renfrow, all of whom are within the top 30 contracts among wide receivers.
Even with the money they saved by signing Garoppolo to a cheaper done than other quarterbacks, that's a ton of money to spend on receivers.
Meyers could be a productive player in Las Vegas, he does have a history with McDaniels, but it still feels like a bit of an overpay.
If the Raiders really wanted to lock up that third receiver spot they could have brought back Mack Hollins, someone who has already proven he can succeed in the offense and would cost significantly less.
Grade: D+
Chargers resign tackle Trey Pipkens (3 years, $21.75M)
Former Team: Chargers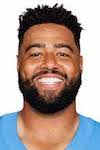 I
f there was a position that the Chargers were going to address aggressively, many thought it would be right tackle.
It doesn't appear that will be the case, with the Chargers instead bringing back Pipkens on a very affordable deal. The good news is that it gives them flexibility on the line.
With Pipkens, Rashawn Slater, and Jamaree Salyer, the Chargers have three tackles that have been starters in that offense.
That gives them insurance in case Slater returns slowly from his injury and the ability to move someone inside to guard if necessary.
The bad news is that Pipkens was not the most dependable starter and if he slots in at right tackle it may give the Chargers a weak spot up front.
Pipkens is still just 26 years old and has room to develop and improve but if he plays the same in 2023 that he did last year, this move may not look as great a year from now.
Grade: C
Cardinals sign linebacker Kyzir White (2 years, $11M)
Former Team: Eagles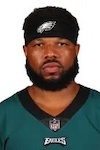 O
n one hand, this move makes a lot of sense.
White comes over from the Eagles, which is where new head coach Jonathan Ganon comes from as well so there is a level of familiarity there.
White was very productive in Philadelphia, although he didn't become the number-one linebacker as was expected. But he clearly did enough to endear himself to Gannon enough to make him want to ink this deal.
The other hand, the one where it doesn't make sense, has a lot to do with the moves of the previous regime. The Cardinals spent back-to-back first-round picks on linebackers in the 2020 and 2021 drafts.
Isaiah Simmons and Zaven Collins are immensely talented but have just recently started to live up to that talent. Now, with the addition of White, things are going to get murky at the position.
It's possible that all three can work together productively, but this is far from a glowing endorsement of the incumbent backers.
If White plays well, which he likely will, then this signing will obviously have its benefits, but the potential long-term downsides definitely bump the grade of this deal down a bit.
Grade: C-
Seahawks sign defensive tackle Jarran Reed (2 years,  $10.8M)
Former Team: Packers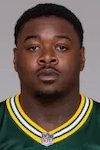 A
pparently, the Seahawks weren't content with just one addition on the defensive line. A day after bringing Dre'Mont Jones, the Seahawks brought back a familiar face in Reed.
He hasn't found the same success since leaving Seattle so both sides will hope that a reunion is in their best interest.
Despite a 10.5-sack season with the Seahawks in 2018, Reed's best ability has always been his run defense, which is exactly what the team needed.
If all Reed brings to the defense is some stoutness against the run then this will be a successful acquisition, especially at that price.
The best-case scenario is that Reed pairs well with Jones, and whoever else is potentially added up front, while also providing some pass-rush. But even without the pass-rush, Reed should be a solid contributor to a Seattle defense that could use a little bit of help.
Grade: B+
49ers resign center Jake Brendel (4 years $20M)
Former Team: 49ers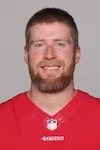 T
he 49ers lost one starter this offseason with McGlinchey heading to Denver but they made sure the same thing didn't happen with Brendel.
His first season as a starter for the 49ers was a great one, and Brendel got a big raise because of it. But the contract still looks good for San Francisco, too.
The average salary per year is smaller than deals given out to Connor McGovern, Bradley Bozeman, and Garrett Bradbury, and is a year longer.
This has the makings of a huge steal for the 49ers. They already Brendel can do the job, and do it well, because that's exactly what he did last year.
Locking up a starter for the next four years at just five million dollars a year is one of the best deals that the 49ers have made this offseason.
Grade: A
Cardinals resign guard Will Hernandez (2 years $9M)
Former Team: Cardinals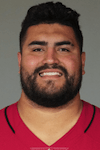 H
ernandez is the second-best Arizona lineman coming back on a team-friendly deal. He was by no means the best starter on the market, but the Cardinals know what they're getting with Hernandez.
He started 13 games last season after coming over from the Giants, proving to be a very capable player.
Locking Hernandez up will provide the Cardinals with some stability up front, which is something they need given the instability elsewhere on the roster.
Hernandez is likely not a long-term option at guard for Arizona but since that is reflected in the contract, this deal is a solid one.
Grade: C+
Raiders sign linebacker Robert Spillane (2 years $9M)
Former Team: Steelers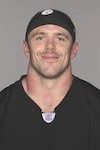 T
he Raiders definitely entered the offseason with a need at linebacker, but Spillane probably isn't the answer by himself.
He the last four years of his five-year career in Pittsburgh where he was largely a rotational player. He's still young at just 27 years old so he could take a big step up in his first shot as a full-time starter.
But the Raiders shouldn't rely on that happening. Spillane is great as a depth add or paired with a more experienced backer, which could still happen.
If this is the only move the Raiders make at the position then that won't be an adequate solution to their problem at the position. If Spillane ends up being just a part of the group at the position then this move looks a lot better.
Grade: C
Broncos sign running back Samaje Perine (2 years, $7.5M)
Former Team: Bengals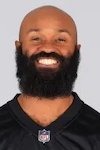 T
he Broncos continue to make move after move this offseason, this time adding Perine on a smart deal.
The future of the running back position in Denver is still Javonte Williams, but with him dealing with a torn ACL from last season, a competent second option was needed.
That's exactly what Perine is. He was a high-quality backup in Cincinnati, filling in quite well as the starter at times.
He should work in a similar role in Denver, although with a higher usage at the start of the season if Williams is still recovering.
Perine also excels as a third-down back with his prowess as both a pass-catcher and in pass-protection, which should make him an effective pairing with Williams once he comes back.
Grade: A-
---
—More from Cody Schoeler—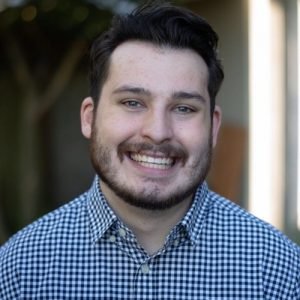 Latest posts by Cody Schoeler
(see all)