Posted on October 2, 2022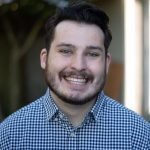 By Cody Schoeler, SuperWest Sports

The west teams are taking over the league this week.
Not really, but they are dominating the primetime spots with the Chiefs on Sunday Night Football and two NFC West foes squaring off on Monday night.
All eyes will be on the west this week, especially as nearly every team looks to rebound from some disappointing losses.
The Chiefs, 49ers, Chargers, Seahawks, Cardinals, and Raiders are all coming off losses. Each of those teams will be hoping to stop their losing streak in just a few days.
This could be the week where some teams begin to separate from the rest of the pack. It could also be another week where the west teams disappoint.
That is the beauty of this sport, we never know exactly what is going to happen. But in order to have the best understanding of the upcoming games possible, here are previews of each of the six games this week.
Chargers (1-2-0) vs Texans (0-2-1)
Sunday, Oct. 2nd
10:00 a.m., PT, CBS
N
o team in the west needs to have a good performance this week more than the Chargers. After last week's terrible showing in the 38-10 loss to the Jaguars, Los Angeles is desperate for a win.
The Chargers get to take on a Texans team that has been underwhelming this year, so a win should be attainable.
Of course, so much of their chance to win this game depends on the health of quarterback Justin Herbert.
He didn't look great in his first game after suffering fractured rib cartilage but maybe seven more days will be enough for him to get more comfortable.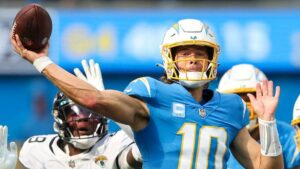 He should at least have wide receiver Keenan Allen back this week, which should be the jolt the offense needs to get better performances from running back Austin Ekeler and wide receiver Mike Williams.
Los Angeles's defense may be without defensive end Joey Bosa this week, who is dealing with a groin injury, but Houston should be a manageable opponent even without their star pass-rusher.
The Texans are averaging just over 16 points per game this season, so the offense is far from formidable. Running back Dameon Pierce has begun to impress, but the rest of the unit has been disappointing.
If Los Angeles plays like they did last week this game could be close, or even a loss, but if the team ends up rebounding then this could be the perfect get-right game.
Seahawks (1-2-0) vs Lions (1-2-0)
Sunday, Oct. 2nd
10:00 a.m., PT, FOX
A
lthough neither of these teams project to be contenders this year, this matchup figures to be very exciting on the field.
The Seahawks have a defense that has struggled so far and the Lions have an offense that has been putting up points, so there may be fireworks.
Quarterback Geno Smith had his best game of the season last week but it was against a Falcons' defense that is not very good. Smith will need to be at his best to keep this contest close on Sunday because Detroit games usually feature plenty of points.
Like most weeks, the best way for the Seattle offense to get in a groove is to rely on the run game. But that area of the team has been lackluster despite two solid running backs in the backfield between Rashaad Penny and Kenneth Walker.
As hard as running against the Lions' defense may be with stud rookie defensive end Aidan Hutchinson, Seattle will surely have a more difficult time stopping Detroit's defense.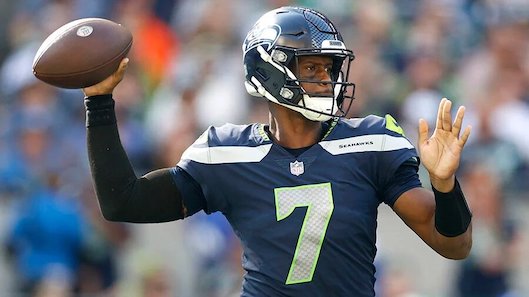 The only reprieve the Seahawks may get is if multiple Lions miss the game due to injuries.
Running back D'Andre Swift will almost certainly miss the game with a shoulder injury and wide receiver Amon-Ra St. Brown is currently dealing with an ankle injury.
A depleted Detroit offense may still be able to score plenty of points on Seattle's defense.
Other than linebacker Jordyn Brooks, outside linebacker Uchenna Nwosu, and safety Quandre Diggs, the defense hasn't had too much success.
The number of points scored in this game will signify the Seahawk's chance to win. If it's a low-scoring game then Seattle may be able to get the job done but if the point total is higher then Detroit may run away with it.
Cardinals (1-2-0) vs Panthers (1-2-0)
Sunday, Oct. 2nd
1:05 p.m., PT, FOX
T
he Cardinals have looked much different from the team that started out the 2021 season with an undefeated stretch.
This team's biggest weakness has definitely been its secondary and if there was ever going to be a week where they didn't cost the game it would be this matchup.
The Panthers and quarterback Baker Mayfield have not fielded the most dangerous passing attack but the weapons are there for it to be better.
Running back Christian McCaffrey and wide D.J. Moore are both elite players that do pose a threat to the Cardinals.
Arizona has its own plethora of offensive threats, starting with quarterback Kyler Murray. He has been responsible for nearly all of the offensive output of the team so far.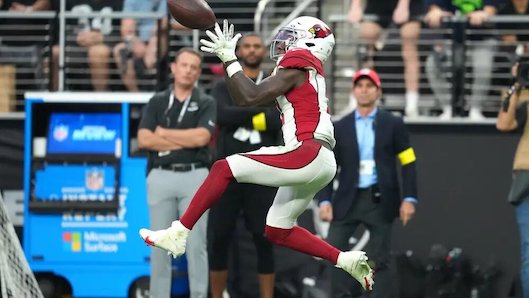 That burden may be even bigger this week due to running back James Conner's knee injury, which may either hold him out of the game or impact his effectiveness if he does play.
Carolina's defensive backs will be tested by Murray and wide receiver Marquise Brown. If cornerbacks Jaycee Horn and Donte Jackson will be important to stopping that aerial attack.
The way for the Panthers to slow down the Cardinals is to attack the offensive line, which hasn't played particularly well.
Outside linebacker Brian Burns is an elite pass-rusher but he may not be enough to get to Murray on his own.
This seems like the perfect opportunity for Arizona to get back on track with a win but if the secondary lets them down again, Carolina may earn another victory.
Broncos (2-1-0) vs Raiders (0-3-0)
Sunday, Oct. 2nd
1:25 p.m., PT, CBS
D
espite coming in with an 0-3 record—the only team in the league with that mark—the Raiders have arguably been more impressive than the Broncos.
Each of Las Vegas's three losses has been close, which is at least one reason for the team to have some confidence.
But the Raiders did not rack up those three losses for no reason. Their defense has been poor, allowing nearly 26 points per game, and the pass rush is possibly the worst in the entire league.
This could be a decent matchup for the Raiders' defense, though, because the Broncos' offense has been downright atrocious this season.
Quarterback Russell Wilson hasn't yet looked comfortable in the offense and his teammates have suffered.
Other than wide receiver Courtland Sutton, who has actually produced well, running back Javonte Williams, wide receiver Jerry Jeudy, and tight end Albert Okwuegbunam have all had slow starts to the season.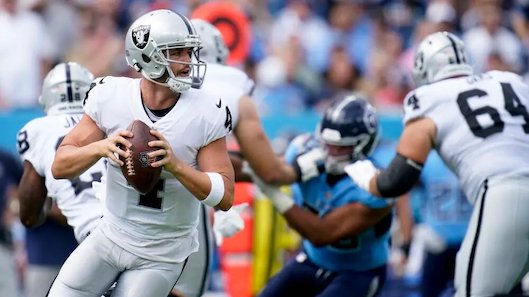 The Denver defense has been the exact opposite, carrying the team while allowing some of the fewest points in the league.
It will be an interesting matchup between Raiders' wide receiver Davante Adams and Broncos' cornerback Pat Surtain. This gives the second-year corner the chance to prove himself against one of the best wideouts in the sport.
This game will ultimately be decided up front, as most Las Vegas games are.
The Raiders' offensive line is not very good and will be going up against a very productive Denver front seven, especially the outside linebacker duo of Bradley Chubb and Randy Gregory.
If the Broncos' can get to quarterback Derek Carr they can prevent him from having enough time to get the ball to Adams and tight end Darren Waller.
Denver has managed to stay in each of its three games so far this season because of its defense and the pressure will be on that unit once more be the case against a dangerous Las Vegas offense.
Chiefs (2-1-0) vs Buccaneers (2-1-0)
Sunday, Oct. 2nd
5:20 p.m., PT, NBC
T
he matchup between these two teams will be much different from when they faced off in Super Bowl LV.
Outside of players such as Tyreek Hill, Rob Gronkowski, and others not on one of the teams, each squad has changed a bunch.
The Chiefs, despite an embarrassing loss against the Colts last week, are playing pretty well. The defense has looked impressive and has held some dynamic offenses off the scoreboard this year.
That may be a problem for the Buccaneers, whose offense has been incredibly underwhelming.
They have struggled to score points but this week quarterback Tom Brady should have some of his wide receivers back, such as Mike Evans, which may lead to more points.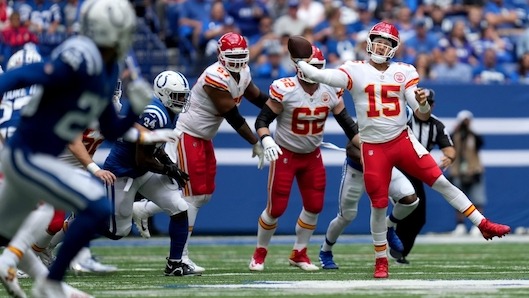 The Tampa Bay defense is still one of the best in the NFL, though, so the Chiefs will certainly be challenged on offense.
Quarterback Patrick Mahomes will be up for it, as he is still playing at a top-tier level despite having fewer weapons than usual.
Tight end Travis Kelce is also at the top of his game and will be in an interesting matchup against Tampa Bay linebackers Devin White and LaVonte David.
In order for Kansas City to win, it will need some sort of contribution from the running backs.
Whether it is Clyde Edwards-Helaire, Jerrick McKinnon, or Isaiah Pacheco, someone in the backfield will need to step up and give the Chiefs another way to threaten the Bucs' defense.
This should be a very entertaining contest, which is why the league decided to place it on Sunday Night Football, and would be a great time for Mahomes and the Chiefs to get revenge for the Super Bowl loss.
Rams (2-1-0) vs 49ers (1-2-0)
Monday, Oct. 3rd
5:15 p.m., PT, ESPN
L
ast year these two teams were constantly battling for supremacy in the NFC, including a contest in the conference championship game.
This year, both teams will be looking for a big win on national television in order to get their season back on track.
The Rams are in a bit of a better situation.
Although quarterback Matthew Stafford hasn't looked like his usual self, Los Angeles still has a winning record. Most of the offense has been through wide receiver Cooper Kupp, but the team will need more this week against a good San Francisco defense.
The 49ers have been impressive on that side of the ball, allowing just over 12 points per game. They haven't been tested by a team as good as the Rams though, so this game will be a true litmus test for that unit.
They should have no problem stopping the Rams' running game, which has been bad this year, especially studs like linebacker Fred Warner and defensive end Nick Bosa in the front seven and early-season standout safety Talanoa Hufanga chipping in inside the box.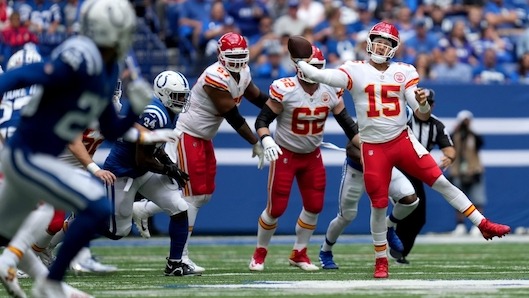 The challenge for San Francisco will come on the other side of the ball where they will need to score on the Los Angeles defense in order to stay in the game.
Quarterback Jimmy Garoppolo didn't look like the same player that nearly led this team to the Super Bowl in his first start of the season last week.
That is going to be a problem, especially because he will now have to face cornerback Jalen Ramsey.
The 49ers' best offensive weapon will once again be wide receiver Deebo Samuel and it will be up to head coach Kyle Shanahan to scheme up ways to get him the ball in space to make plays.
A better game from tight end George Kittle, who made his season debut last week, would also help the offense be more successful than the 10 points they scored against Denver.
The games between these two divisional rivals have been wildly entertaining recently, and the contest on Monday night should be no different.
The winning team will probably be whichever squad's quarterback plays better or, depending on how you look at it, whichever defense gives the opposing offense more trouble.
---
—More from Cody Schoeler—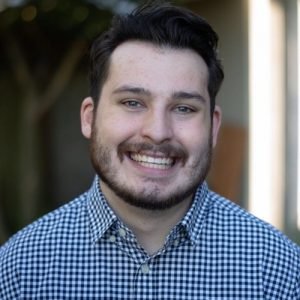 Latest posts by Cody Schoeler
(see all)