Posted on October 9, 2020


  By Dane Miller, SuperWest Sports
E
ach Pac-12 basketball arena has unique characteristics, advantages, and disadvantages, ranging from its capacity to the way it's structured and its history and tradition.
In this 12-part series, I look at what makes each facility unique, and recount some of the key moments and stats* in the Pac-12 Era. We continue in this fifth installment with Stanford's Maples Pavilion.
Maples Pavilion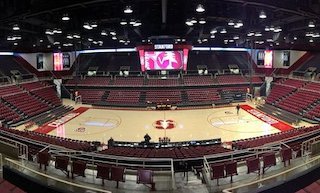 Built: 1969
Capacity: 7,233
Elevation: 95 feet
Overall Record: 117-38
Overall Conference Record: 53-28
Overall Nonconference Record: 64-10
As one of the smaller arenas in the Pac-12, Maples Pavilion presents a unique challenge for opponents. In its heyday in the early 2000s, the student section made the building one of the most intimidating road games on the West Coast.
The raucous environment has somewhat waned in recent years, but the difficulty of playing within its confines hasn't changed. The Cardinal have eight wins over ranked conference opponents since 2011-12, which is more than Arizona (five) and UCLA (five) have in their respective arenas over the same period.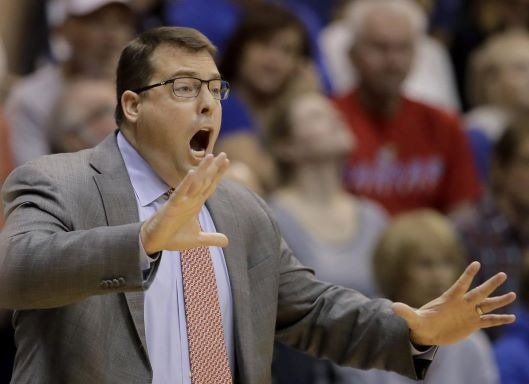 T
he home crowd has witnessed two NIT Championship runs that began in the building during the Pac-12 Era. The 2012 championship season featured a victory over Nevada, and the 2015 run saw the Tree take down Rhode Island.
In 2014, former head coach Johnny Dawkins led the program to a Sweet 16 appearance, but the fans have yet to see their team take the floor when ranked in the Top 25.

That drought is likely to come to end this season with freshman five-star McDonald's All-American Ziaire Williams on the roster along with Oscar da Silva, Daejon Davis, Bryce Wills, and Spencer Jones. The projected starting five are among the best the Conference of Champions has to offer, and the Cardinal are a realistic challenger for the Pac-12 Regular Season Championship.
Among conference opponents, USC and Utah have a single victory in the arena since 2011-12. UCLA, Washington, Arizona State, and Oregon State have just two.

The Tree's kryptonite, however, is Arizona. The Wildcats are 8-0 in Palo Alto in the Pac-12 Era and haven't lost a game at Maples since 2009.
Colorado is the only other program with a winning record, going 4-3 since joining the Pac-12.

The Cardinal have posted victories over No. 10 Oregon in 2013 and No. 11 Oregon in 2016 and again in 2020. Stanford has also taken down ranked Washington, Utah, Colorado, Arizona State, and UCLA squads.
And while the defeats to Eastern Washington in 2017 and Belmont in 2012 are questionable, the program has not shied away from quality opponents.

The loyal fans have taken in games against No. 5 Kansas, No. 9 North Carolina, No. 12 St. Mary's, No. 14 Kansas, Texas, and Butler. Such a challenging non-conference lineup matches or exceeds any other team in the Conference since 2011-12.

Though most of the notable nonconference victories have come in the NIT, the willingness to schedule challenging opponents has arguably spurred the development of the program over the nine years of the Pac-12 Era.
With head-turning recruiting classes seemingly becoming the norm under Jerod Haase, it's foreseeable that Stanford re-emerges from its slumber to become a perennial favorite in the Conference of Champions well into the 2020s.
Records vs. Top 25 and When Ranked
Record vs. Top 25: 8-11
Record vs. Top 25 When Unranked: 8-11
Record vs. Top 25 When Ranked: 0-0
Record When Ranked: 0-0
Highest Home-Game Rankings
Highest Ranking for Home Game: Unranked
Victory over Highest Ranked Team: No. 10 Oregon (2013)
Highest Ranked Opponent: No. 1 Arizona (2014)
Noteworthy Wins
Noteworthy Conference Wins: No. 10 Oregon (2013); No. 11 Oregon (2016; 2020); No. 16 Arizona State (2018); No. 21 Washington (2015); No. 21 Utah (2016); No. 21 Colorado (2020); No. 23 UCLA (2014)
Noteworthy Nonconference Wins: North Carolina State (2011); Nevada (2012 NIT); Stephen F. Austin (2013 NIT); Rhode Island (2015 NIT); BYU (2018 NIT)
Blemish Losses
Belmont by 8 (2012)
Eastern Washington by 6 (2017)
Record of Pac-12 Teams at Maples Pavilion
Arizona: 8-0
Colorado: 4-3
Oregon: 3-4
California: 3-6
Oregon State: 2-5
UCLA: 2-5
Washington: 2-5
Arizona State: 2-6
USC: 1-6
Utah: 1-6
Washington State: 0-7
*Stats for Pac-12 Era only, courtesy sports-reference.com.
—Up Next—
Cal's Haas Pavilion
—Previously—
Utah's John M. Huntsman Center
Arizona States's Desert financial Center
---
—More from Dane Miller—

Latest posts by Dane Miller
(see all)